By Megan Deppe
There's no one in your life who knows and loves you quite like your mother does. She's been there since the day you were born, and she began sharing her wisdom with you long before you first headed off to school. To celebrate Mother's Day, we've rounded up some of the powerful lessons that Disney mothers (and grandmothers) have taught us throughout the years. And for an additional holiday treat, you can also follow this link to our collection of Mother's Day phone backgrounds to share with your Mom on her special day!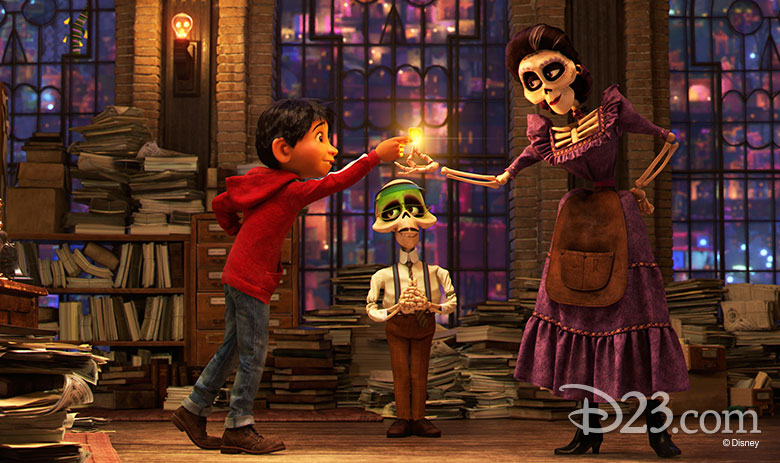 1. "Never forget how much your family cares for you."—Mamá Imelda, Disney•Pixar's Coco
Because Miguel's family banned music from their lives, he never felt that they supported his dream to follow in the footsteps of his favorite musician, Ernesto de la Cruz. Many times, Miguel's great-great-grandmother Mamá Imelda tries to make him promise to forget about music. But when it is time for Miguel to return to the Land of the Living, Mamá Imelda insists that he make a different promise: to remember that, no matter what, his family will always love him—because that is what family is for.
2. "You have more power than you realize."—Mrs. Incredible, The Incredibles
Since Violet had to hide her powers for so many years, she doesn't have a lot of confidence in herself when she uses them. Mrs. Incredible tells her not to worry, though—being a hero is in Violet's blood, and she is stronger than she thinks she is. It's proof that you should always trust a mother to know what you are capable of, even if you don't—especially if you don't.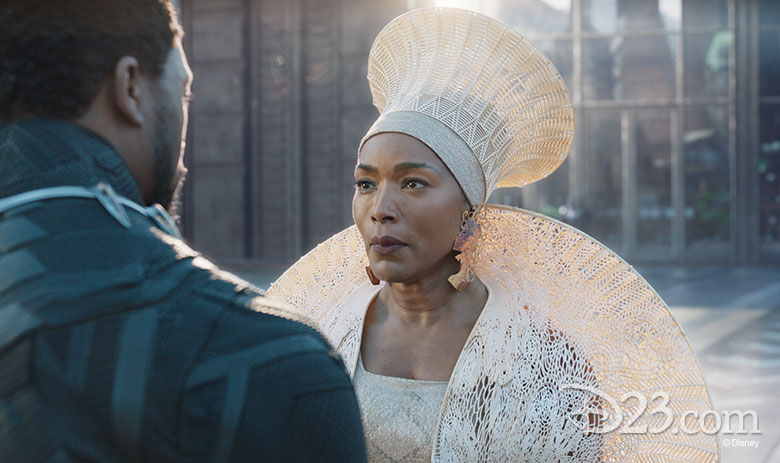 3. "Show them who you are."—Queen Ramonda, Black Panther
When it is time for T'Challa to ascend the throne, he's unsure about what sort of a king he wants to be: Should he continue the traditions that have been passed down for years, or should he begin to change Wakanda and follow his own path? When he fights to prove himself as a leader at Warrior Falls, his mother reminds him that he has always been a king—he just needs to show that side of himself to everyone else, including those who would challenge him.
4. "Love is infinite; you can always make more when you need it."—Emily Barnes, Twitches
When Camryn finds her twin sister and birth mother, a part of her feels guilty for loving them when she has wonderful parents she's known all her life. Her adoptive mother, Emily, gives her a great bit of advice: There's no such thing as a limit on love. Just because there are more people to love in her life doesn't mean that Camryn has to choose who to love—it just means that there are more people to love her back.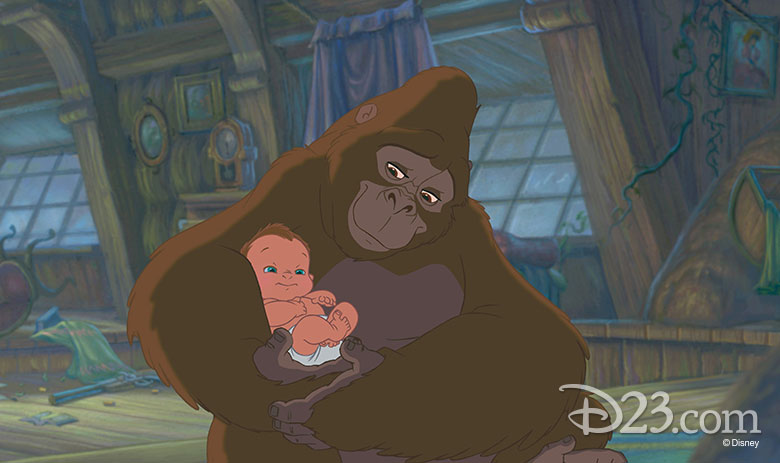 5. "You will always be in my heart."—Kala, Tarzan
Tarzan struggled for a long time because he didn't look like the rest of his gorilla family, but his mother, Kala, never let him feel as though he was less important because he was different. When Tarzan considers leaving the jungle to be with his own kind, Kala supports his decision and reminds him that a mother's love never ends—their hearts go with their children forever.
6. "You are so much more than you can see."—Connie Torres, Camp Rock
When Mitchie arrives at Camp Rock, she's so intimidated by all of the stars around her that she lies about who she is just to fit in. When her secret comes out, her mother reminds her that it doesn't matter if she doesn't have any famous relatives—Mitchie is already amazing, all on her own. She simply needs to believe in herself enough to see that. Connie admits that she is a little biased, of course, but a mother's opinion counts for a lot—probably more than anyone else's.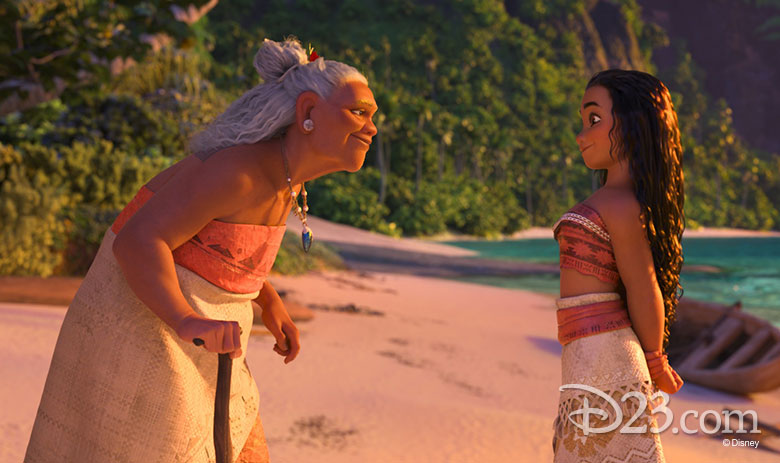 7. "There is nowhere you could go where I won't be with you."—Gramma Tala, Moana
Throughout her entire life Moana has dreamed of sailing beyond the reef, but that doesn't mean she isn't a little nervous when it's time to go—especially when that means she'll be leaving her beloved grandmother behind. But Gramma Tala reminds Moana of an important fact: Just because your family is not with you in person doesn't mean they are not with you at all. Family is with you wherever you are.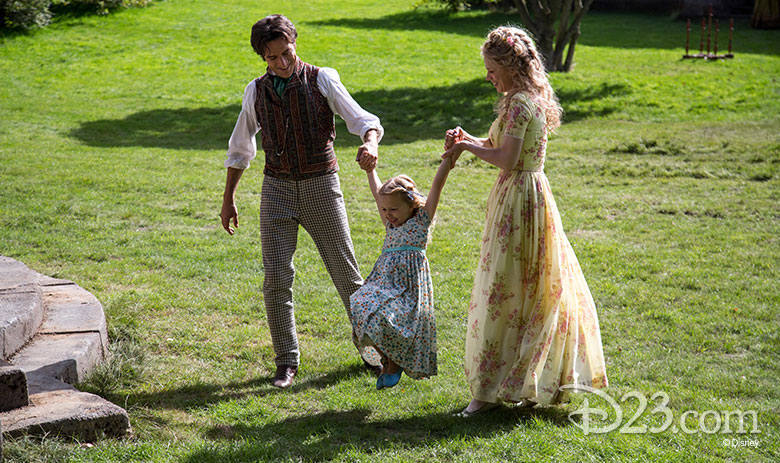 8. "Have courage and be kind."—Ella's Mother, Cinderella (2015)
It's easy to let life turn you bitter when things don't go the way you want them to, just like Ella's stepmother. Ella chooses to take her mother's advice to heart instead—to have courage and to be kind. The lesson reminds her to stay strong and true to herself—no matter what her family throws at her—and to make the world a kinder place by doing so.