By Jim Frye
Scott Derrickson loves strange things.
The mind-bending, bizarre world of Marvel's latest film, Doctor Strange, is familiar territory for the director. He loves that stuff! Just look at the films he's directed, and you'll get an idea of his eclectic—some might say scary—tastes: Sinister, Deliver Us From Evil, and his breakout hit The Exorcism of Emily Rose. Each film treads on the spooky side of things, exploring good, evil, and spirituality. And although Doctor Strange isn't necessarily "scary," Marvel's mystical new character seems tailor-made for Derrickson. Or vice versa.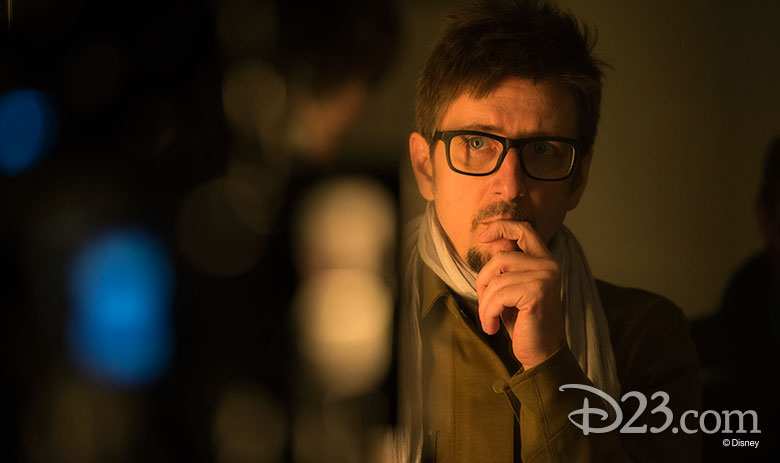 Derrickson brings his eye for the supernatural and paranormal to immerse audiences in the worlds of magic and alternate dimensions that define the Marvel Cinematic Universe's (MCU) newest Super Hero. "I grew up reading Marvel comics and I loved Doctor Strange," says Derrickson. "And I think that of any comic book character from Marvel or DC or any other graphic novel, Doctor Strange is the single comic that uniquely fits my sensibilities because of the nature of the character."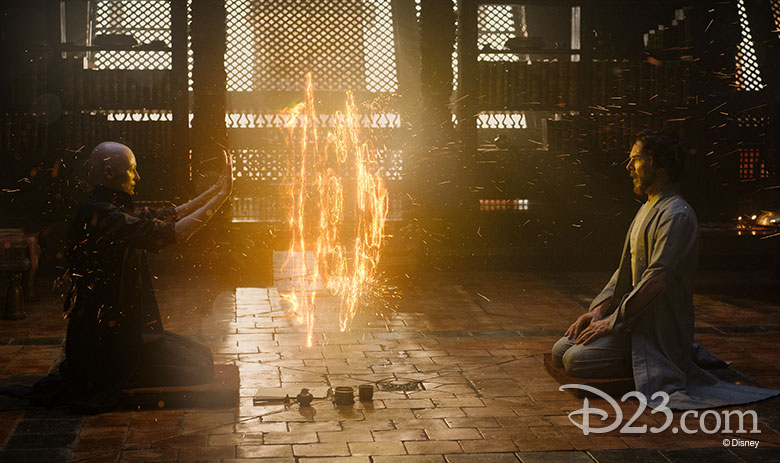 Kevin Feige, Doctor Strange producer and president of Marvel Studios, says that Doctor Strange opens a whole new type of storytelling, one that's new to the MCU. "There are these street-level narratives of the Marvel Universe that we've seen in a lot of films," he says. "There is the cosmic level, which Thor and Guardians of the Galaxy and The Avengers have taken us to. But there has always been a very important supernatural side to the Marvel comics, and we haven't really touched on that. And Doctor Strange is our perfect entry point into that realm."
And Scott Derrickson is the perfect person to bring us there. "Scott Derrickson has a great body of work and, if you look at his work going back to the early days up to his most recent films, he's always playing with the genre; he's always subverting the genre," Feige says. "Sometimes he dives right into it, sometimes he twists it. That's exactly what we love to do at Marvel. We realized he was the guy to lead us through this journey of Doctor Strange."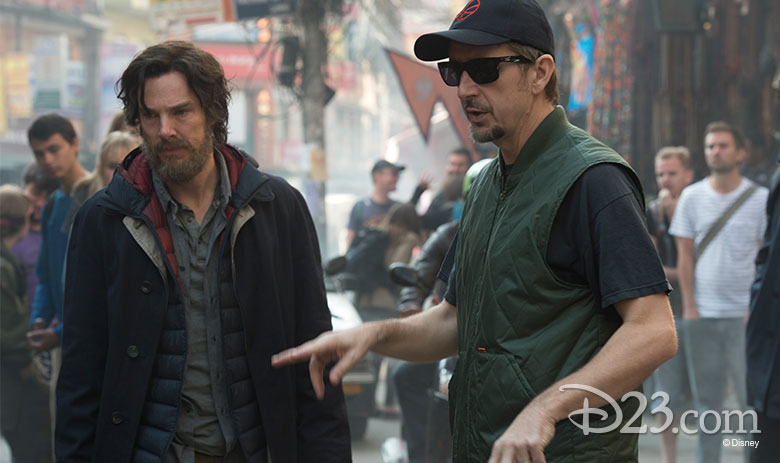 "Doctor Strange has always been my favorite comic book character," says Derrickson, "not just in the Marvel Universe but in all of comics. I connect to that comic primarily because of how seriously it takes the idea of mysticism and the notion that the universe is a profoundly mysterious place. I believe we are surrounded by more than what can be measured with instruments of science."
Derrickson adds, "The comics were bold, trippy, hallucinogenic and fantastical—but at the same time they're always treating these mystical things as though they are real. And I'm a person who thinks that they are real. I think the universe is incredibly weird and mysterious, and so to be able to use this kind of big-budget entertainment to explore the world's weirdness and bring other dimensions into the cinema for audiences to experience—well, what could be greater than that?"
Strange New Worlds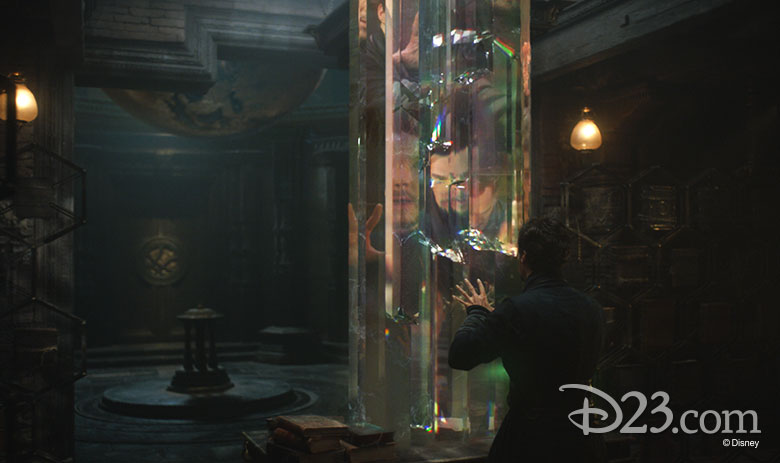 As Marvel's 14th film, Doctor Strange deals with some seriously strange stuff—parallel dimensions, alternate dimensions, and the multiverse, which is an entirely new area of storytelling for the MCU. The story follows world-famous neurosurgeon Dr. Stephen Strange, whose life changes forever after a horrific car accident robs him of the use of his hands. When traditional medicine fails him, he is forced to look for healing and hope in an unlikely place—a mysterious enclave known as Kamar-Taj. He quickly learns that this is not just a center for healing but also the front line of a battle against unseen dark forces bent on destroying our reality. Before long Strange—armed with newly acquired magical powers—is forced to choose whether to return to his life of fortune and status or leave it all behind to defend the world as the most powerful sorcerer in existence—the Sorcerer Supreme!
Fans of Marvel comics know that other dimensions play a huge role in the Marvel comic universe, not just for Doctor Strange but for quite a few of the Marvel characters. Doctor Strange, then, is the perfect choice to introduce this new element to the MCU. "It's an attempt to create not only a broader universe for Marvel characters and Doctor Strange himself to inhabit, but it really is an attempt to push the ball forward when it comes to what audiences can expect to enjoy from tent-pole movies," says Derrickson. "That's an ambitious goal, but that's what we're doing."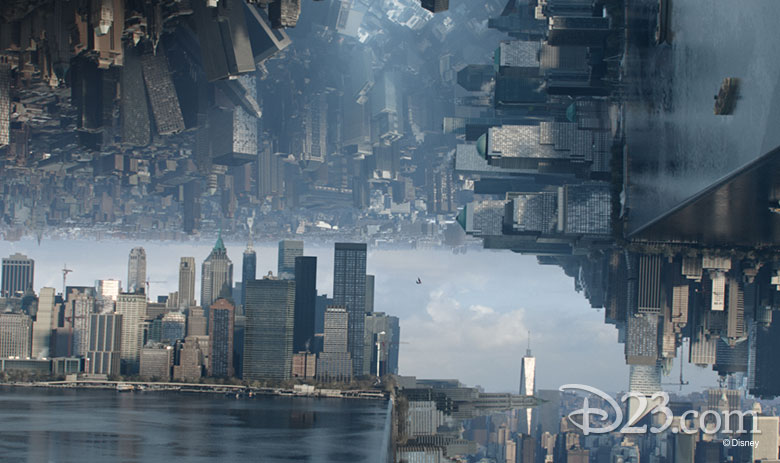 Derrickson continues, "This movie is certainly opening up the world of other dimensions more than any other Marvel film. In the first phase of the Marvel Cinematic Universe, Iron Man, Thor, Captain America, and The Avengers were amazing, groundbreaking, trendsetting movies and they all did kind of belong to each other. I think that Marvel very wisely recognized that it needed to take some hard left turns and some crazy, wild, ambitious risks—and certainly Guardians of the Galaxy, my favorite film of 2014, was that kind of crazy left turn. Doctor Strange is that, as well."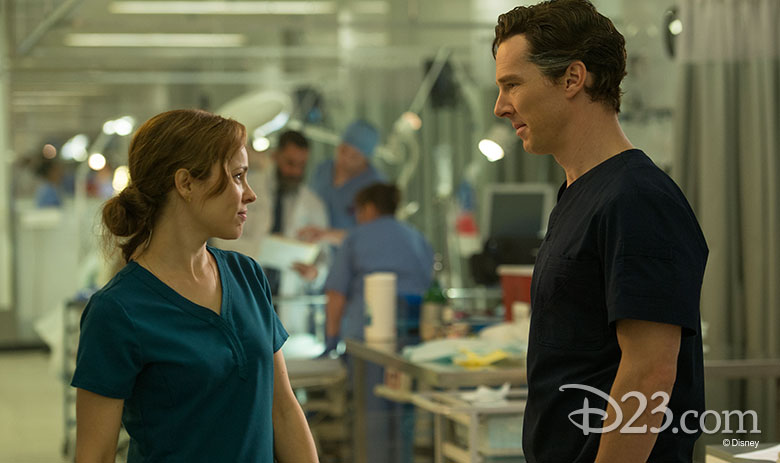 "Stephen Strange, being a skeptic and a materialist and somebody who is very resistant to magic and mysticism, is forced to open up his mind to the possibility that maybe there is more to the world than what he thought," Derrickson adds. "I admire character journeys where a person's view of the world is expanded. I admire that in the real world when I see people having the courage to expand their minds and see that maybe the world is more than they thought it was—and that's the journey of Stephen Strange."
Actually, that's not so strange, after all. Expand your mind—and take your journey to see Doctor Strange November 4.