By Jim Frye
Mos Eisley spaceport, that "wretched hive of scum and villainy," provided one of the most iconic scenes from the original Star Wars: A New Hope. Audiences were captivated by all the different creatures that had gathered there for cold drinks, socializing, and avoiding any "Imperial entanglements." In the immortal words of Obi-Wan Kenobi, it was just our "first step into a larger world," an entire galaxy of imaginative creatures just waiting to be discovered.
Of all the new characters and creatures introduced in Star Wars: The Last Jedi, the latest chapter in the Skywalker saga, perhaps none are more memorable than those adorable little Porgs, the bird-like creatures who inhabit the islands on Ahch-To. With big, black eyes and fluffy feathery fur, the Porgs have been embraced by fans everywhere—even Chewie seems to like them.
Writer/director Rian Johnson tasked sound designer Ren Klyce with finding the perfect sounds for the Porgs. "That was one of the first sounds we were assigned to do," says Klyce. "Rian gave us a bunch of adjectives as to what he didn't want it to be. He didn't want them to sound screechy, or irritating, or squawky. It was a matter of experimenting through four or five versions of the sound."
He goes on: "At Skywalker Sound there's a chicken coop with these little chickens, and Coya Elliott, our first assistant, went down and recorded those chickens. And then we took that sound and slowed it down and stretched it out and found little chirps." They took those chirps and made subtle changes, then added in another sound.
"We found this man who releases doves at weddings," says Klyce, "and we asked him to come down so we could record them." Klyce and his team recorded the doves cooing, their wings flapping, and then added in an artificial turkey call from their intern. "So we have a little snippet of that [turkey call], a little bit of chicken, a little dove, and cut it all together."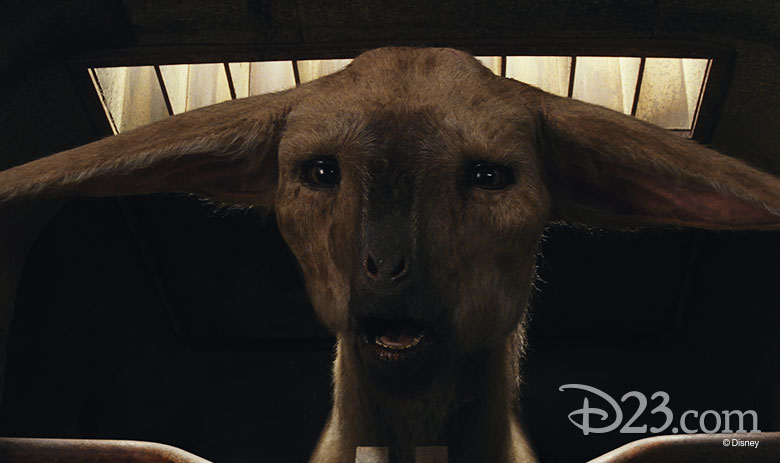 Another new species that required sound design were the Fathiers, the large furry animals that race around a track in the city of Canto Bight. "When we first got the artwork for them, I thought they kind of looked like goats," says Klyce. "So we decided to go record some goats at a goat farm."
He explains that the female goats are very docile and sweet, but the male goats can be very aggressive. "There's a male goat in there that we recorded, then pitched the sound down and stretched it out—we call him Big Daddy," Klyce says. "And then we added in the sound of bears—it's a combination of different animal sounds."