By Jocelyn Buhlman
We're not under one of Winifred Sanderson's wicked spells—our love of Hocus Pocus really is that strong! As we celebrate 25 bewitching years of this Halloween classic, we've rounded up some of our favorite items perfect for any fan of this film. And remember: D23 Members get a discount at shopDisney.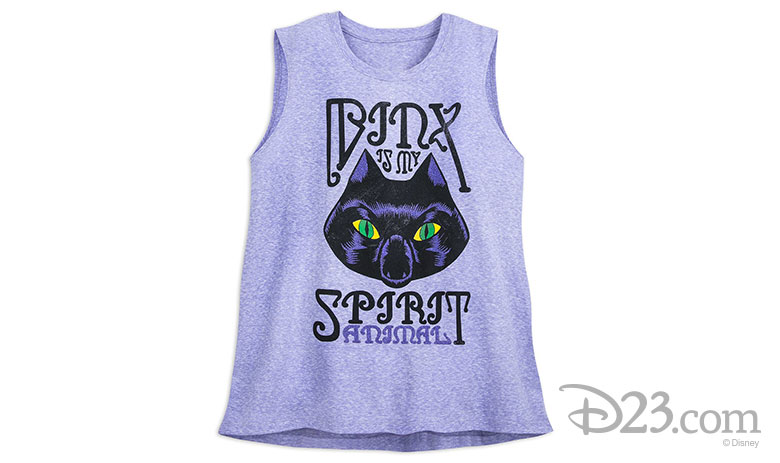 Thackery Binx Tank Top
This glittery tank top will leave you feline fine, since you're celebrating one of our favorite cursed cats! Show the world you love Thackery Binx while staying comfortable and in style.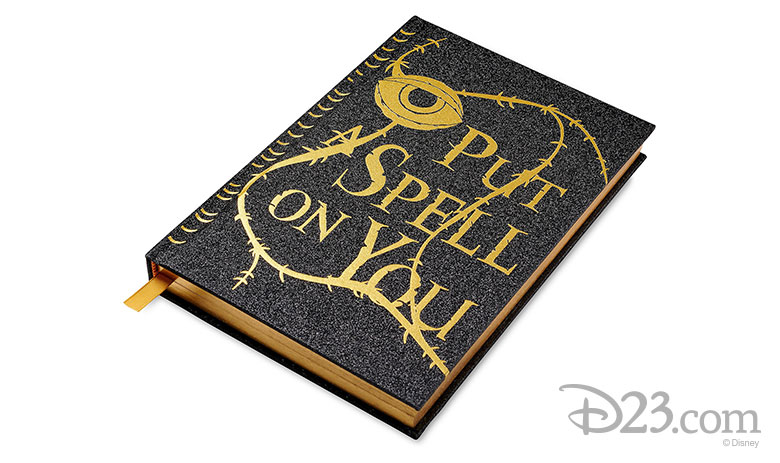 Hocus Pocus Journal
Now, you'll be calling for your booooook just like Winifred Sanderson (although we hope you don't use it for creating evil spells like she does!). Write down your wicked wonderings and devilish details in this journal that's perfect for any aspiring witch!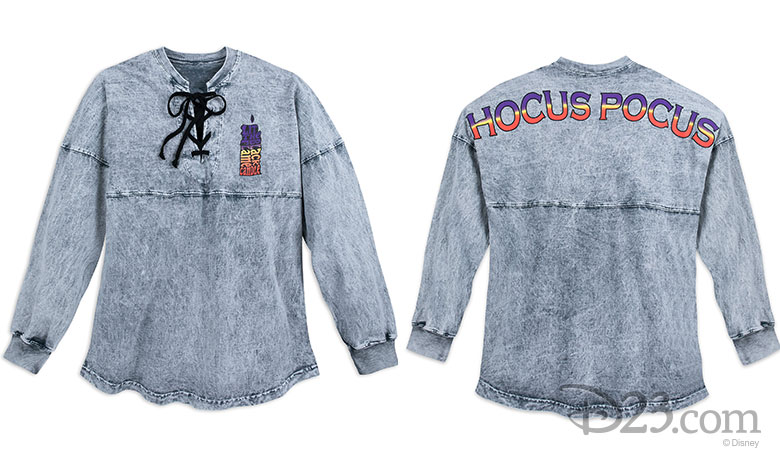 Hocus Pocus Spirit Jersey
Rose gold, millennial pink, rainbow… Sure, there are some nice spirit jerseys already out there, but some of us need something a little more… spooky. For those who like to summon the spirits, craft spells, and cause magical mayhem, there's finally a spirit jersey that suits our needs. Let the world know that you lit the black flame candle, and that's no hocus pocus.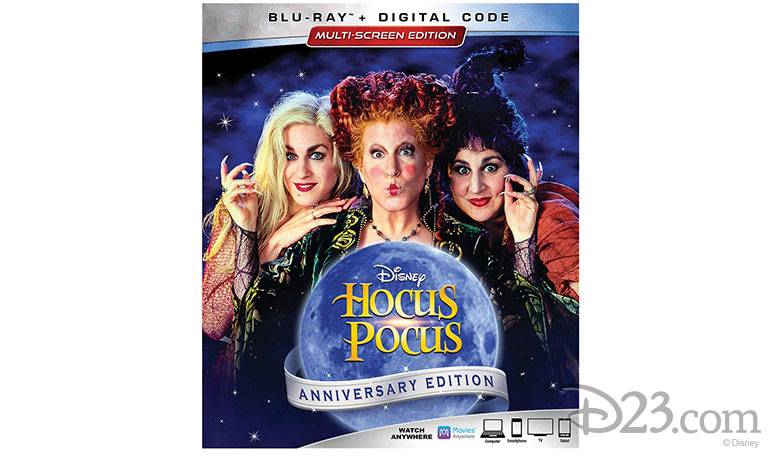 Hocus Pocus 25th Anniversary Blu-ray Combo Pack Multi-Screen Edition
Have you had a Hocus Pocus movie night yet? Celebrate the film's 25th anniversary with this special edition that lets you enjoy this holiday classic anywhere you want.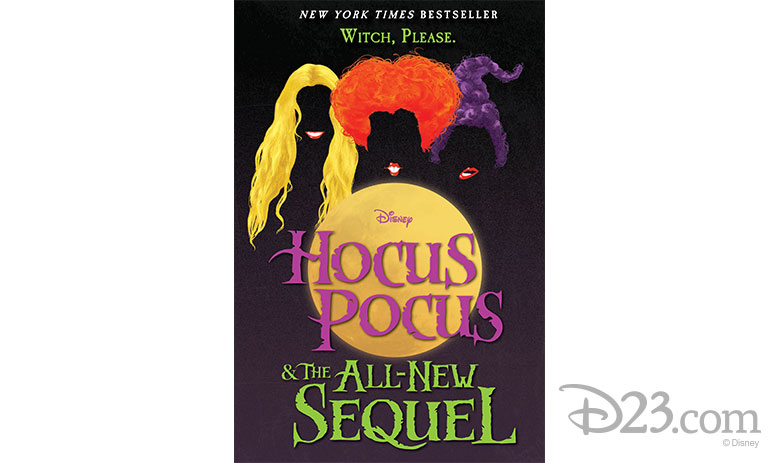 Hocus Pocus and the All-New Sequel
If you can't get enough of Hocus Pocus, we have good news! The witches are back in this novelization that features a fresh retelling of the film and an all-new sequel. Find out what happens to Max and Allison's daughter, Poppy, when the Sanderson sisters return to Salem to once again carry out their witchy schemes.