By Taylor White
D23 celebrates Hocus Pocus with these 13 tricks and treats of trivia, conjured from the depths of the Walt Disney Archives!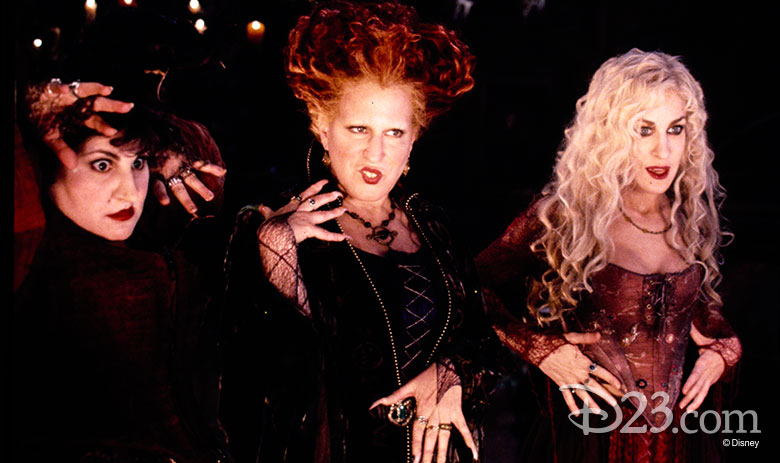 1. Producer David Kirschner, the creator of the An American Tale and the Child's Play franchises, originally conceived Hocus Pocus as a bedtime story for his two young daughters in the 1980s. Early drafts of the screenplay were much darker but lightened up and became more family-friendly with the casting of Bette Midler, Sarah Jessica Parker, and Kathy Najimy.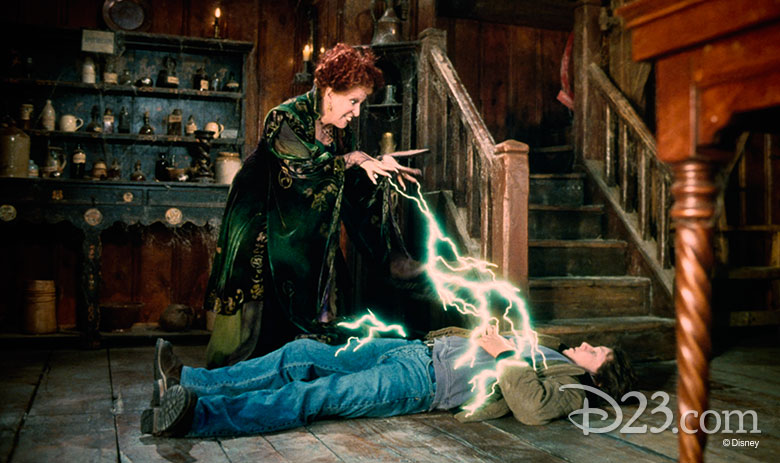 2. The role of Max Dennison was originally offered to Leonardo DiCaprio, who instead chose to appear in What's Eating Gilbert Grape with Johnny Depp, earning him his first Academy Award® nomination at the age of 19.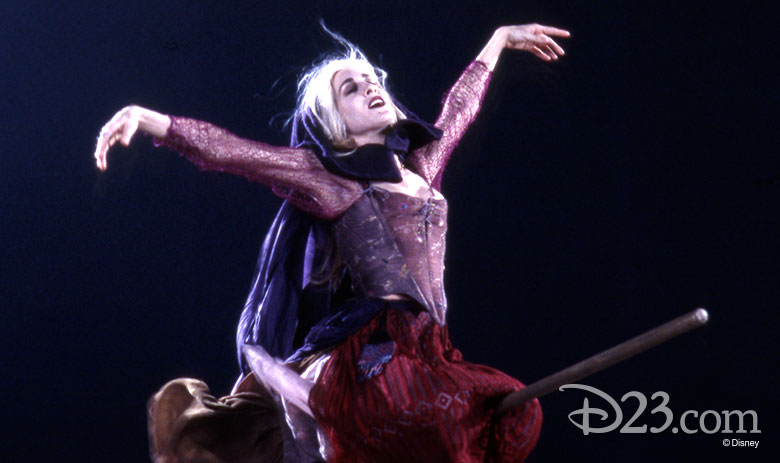 3. Sarah Jessica Parker, who plays the ditzy Sarah Sanderson, discovered that her 10th great-grandmother, Esther Elwell, was accused of "sundry acts of witchcraft." Elwell was spared, as the witch trials had concluded, though Parker admits that the revelation changed everything she thought she knew about herself.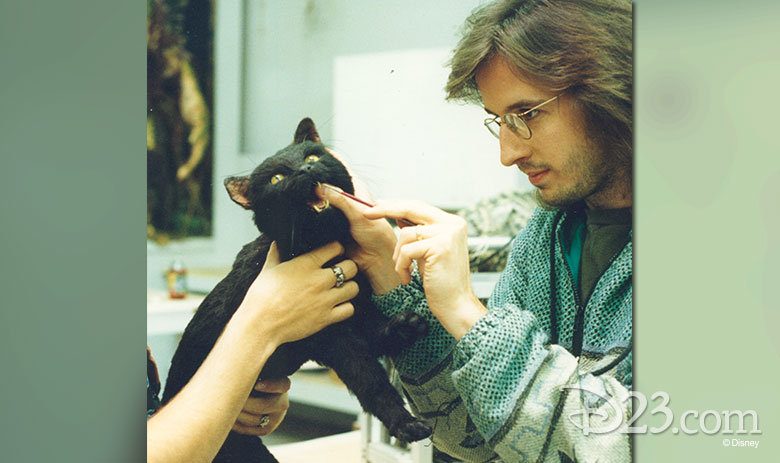 4. Jason Marsden, who played the voice of the bewitched black cat Thackery Binx, also played Max, the son of Goofy in A Goofy Movie two years later.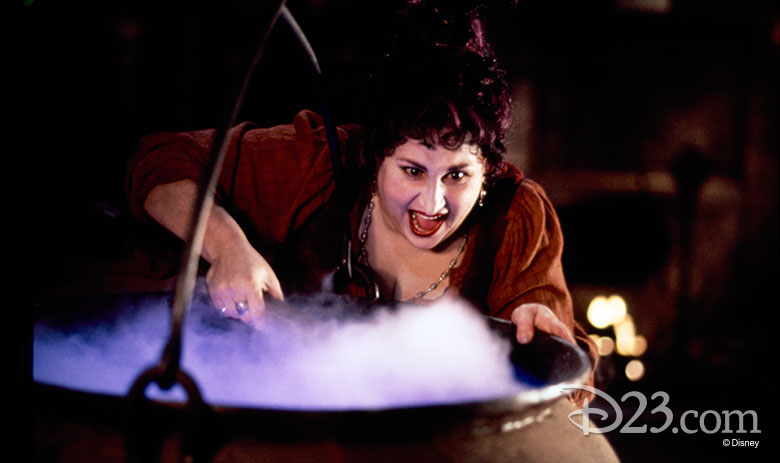 5. Kathy Najimy's role of the daffy Mary Sanderson was original offered to Rosie O'Donnell, but she reportedly declined the role as she didn't want to play a "scary witch."
6. Co-screenwriter Mick Garris went on to hold the record as the director of the most films and TV miniseries based on the works of horror novelist Stephen King, including The Stand, Sleepwalkers, Desperation, and The Shining.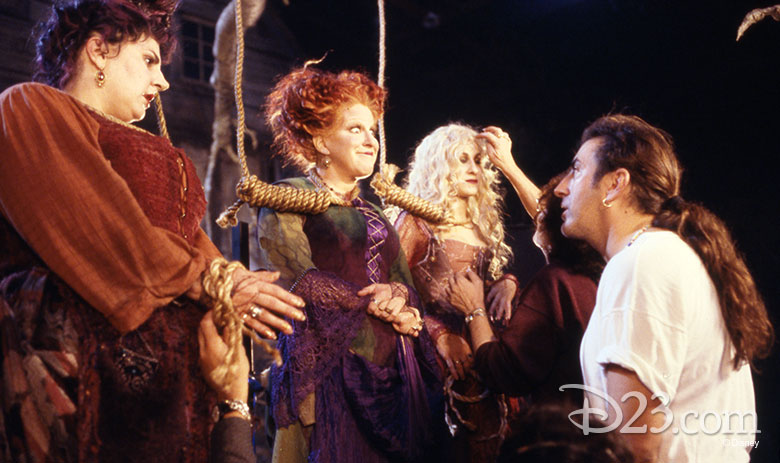 7. The original trailer contains scenes that do not appear in the theatrical, VHS, DVD, or Blu-ray versions of the movie.
8. Hocus Pocus shares the same release year as Tim Burton's The Nightmare Before Christmas, though the studio chose to release it in July, 1993 to keep the two films from competing with each other during the Halloween season. Both films initially underperformed at the box office, but each gained widespread popularity with every passing decade.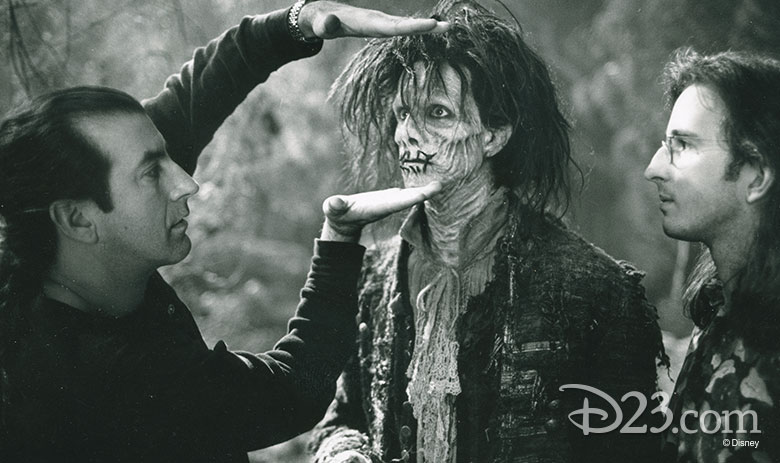 9. According to actor Doug Jones, the moths that fly out of the mouth of his character, zombie Billy Butcherson, are 100-percent real and not enhanced with computer FX.
10. James Horner, the Oscar® winning composer of Titanic, was originally slated to score the film and had penned Sarah Sanderson's chilling "Garden of Magic" theme to sing on camera during production. When Horner became unavailable, composer John Debney stepped in and scored the entire 96-minute film in two weeks.
11. Animal trainer Larry Madrid used nine cats to play Thackery Binx with each having its own special skill to perform on-camera.
12. Some foreign countries saw the movie retitled as Abracadabra.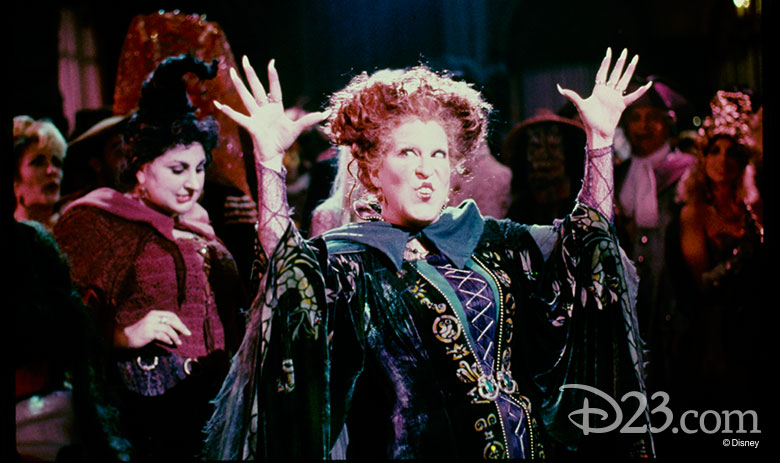 13. In October 2016, actress Bette Midler recreated her persona of Winifred Sanderson for her annual Hulaween Party at the Waldorf Astoria to raise funds for the New York Restoration Project.