By Courtney Potter
Disney and basketball… a uniquely entertaining combination that started years before all the collegiate and NBA action on ESPN and ABC. From 1946's Double Dribble, a Goofy cartoon short in which players (named after various Disney artists) broke every basketball rule in the book, to the Wildcats "gettin' their head in the game" in 2006's High School Musical, Disney has made many a fast break when it comes to basketball fun.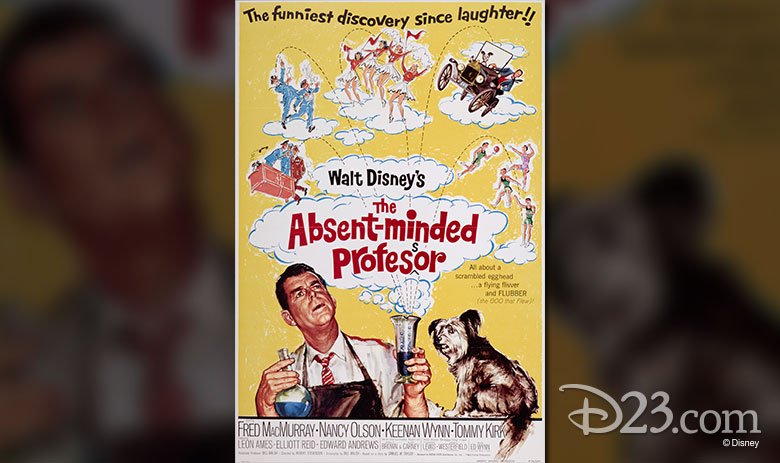 Perhaps the most celebrated basketball scene in the history of Disney films comes courtesy of 1961's The Absent-Minded Professor. Fred MacMurray (the very first Disney Legend) stars as Ned Brainard, the Medfield College professor who can hardly remember his own wedding day—let alone the formula for his latest invention, the wondrously buoyant "flubber." After turning his Model T Ford into a fantastical flying machine, Ned sets his sights on a more pressing issue: "The professor proceeds to rescue his alma mater's undersized basketball team when it seems faced with certain defeat at the hands of a team of giants," explains the film's original production notes. "He applies a touch of his miracle compound to the team's shoes at half time, and the boys are off and running."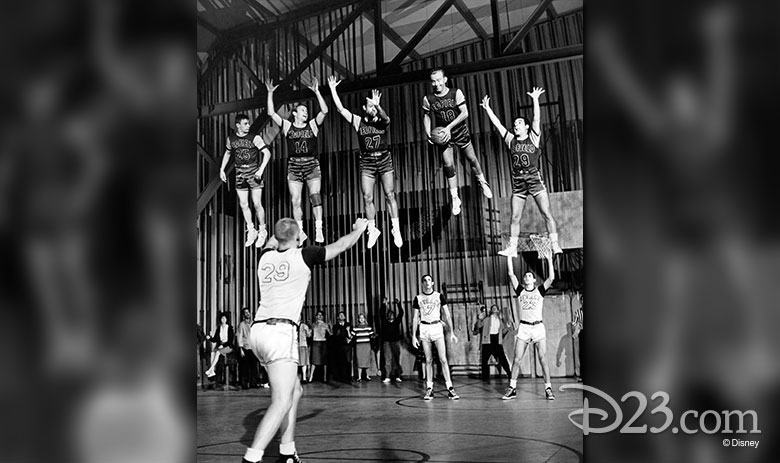 The scene in question—co-starring Tommy Kirk, Keenan Wynn and Nancy Olson—features eight real-life star basketball players of the time as the opposing team… including University of Southern California's (USC) Gordon Martin and Mike Fryer; and University of California, Los Angeles' Carroll Adams. And a beloved assistant coach at USC, Bob Kopf, served as the segment's technical advisor.
Naturally, thanks to "the goo that flew" (and some Hollywood trickery), Medfield's squad carries the day. The teams looking to take home the Larry O'Brien NBA Championship Trophy might not have "flubber" up their jersey sleeves… but you can be sure there'll be plenty of high-flying action when the 2017 NBA Finals begin—airing exclusively on ABC—on June 1.