By the D23 Team
If you're filled with the Halloween spirit and want the world around you to be as fang-tastic as you feel, just head over to shopDisney for an array of ghoulish delights guaranteed to haunt your halls and make your fashion fearsome. D23 Gold Members, don't forget during your spectral shopping spree that you get 10% off any purchase of $50 or more. Check out some of the Disney Halloween treats now available on shopDisney: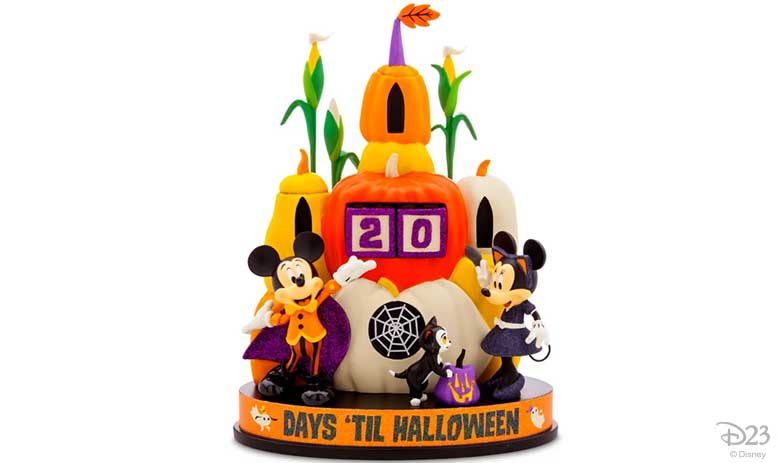 Mickey and Minnie Mouse Halloween Countdown Calendar
Count down to the big day with these fully-sculpted Mickey and Minnie Mouse Halloween figurines in a pumpkin patch setting. It answers the question "How much longer?" without driving you batty.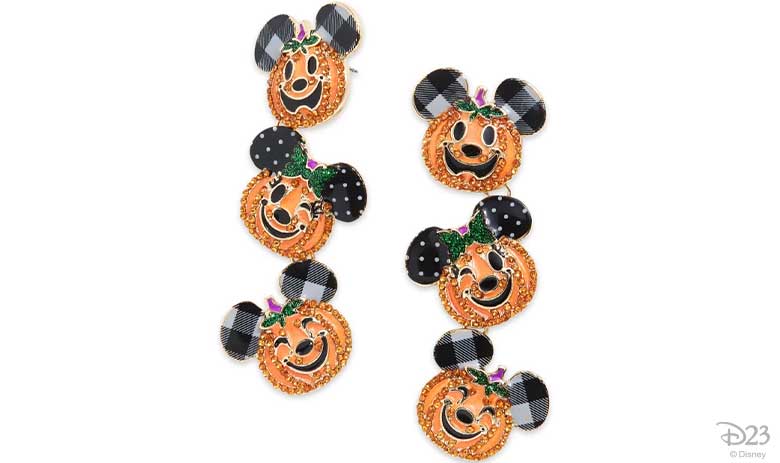 BaubleBar Disney Halloween Pumpkin Earrings
As part of the Mickey and Minnie Halloween x BaubleBar Collection, you'll see the compliments will stack up when you wear these dangling Mickey and Minnie Jack-o'-Lantern earrings! Each tower of playful pumpkins is accented with glitter, faceted gems, and enamel.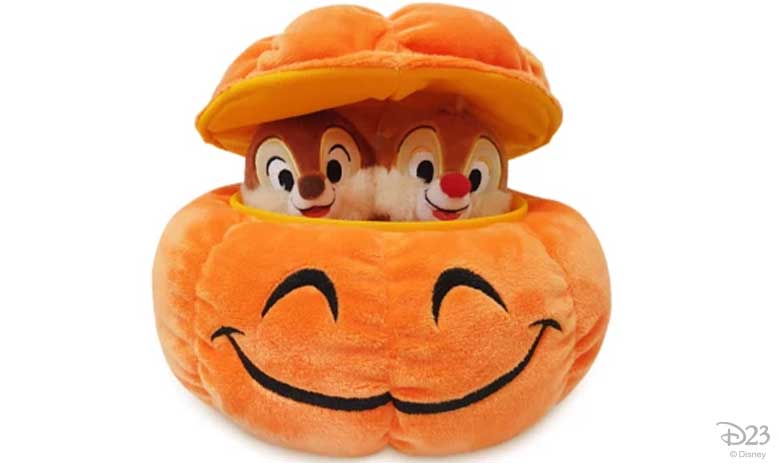 Chip 'n Dale Halloween Plush Set
This cheeky pair of soft-stuffed chipmunks are plotting Halloween mischief in their plush pumpkin shell. Treat yourself to Chip 'n Dale this spooky season.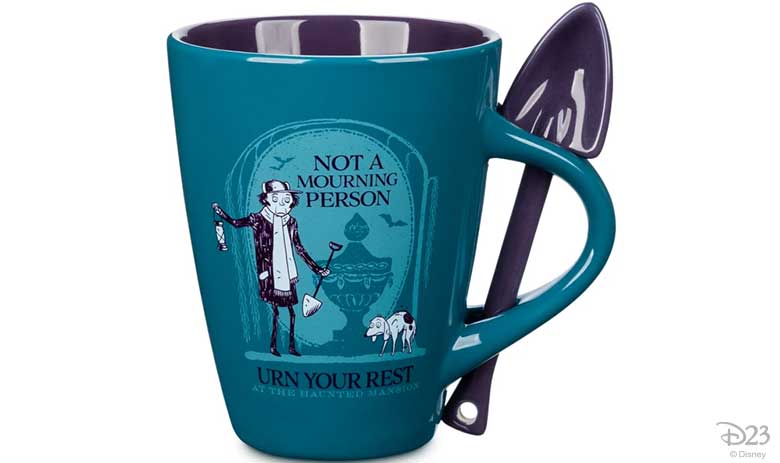 The Haunted Mansion Gravedigger Mug and Spoon Set
If you're "not a mourning person,'" then this mug is for you. Dig into the day with your favorite brew and some happy haunts when you use our cup and the coordinating spade-shaped spoon, which stores in the handle.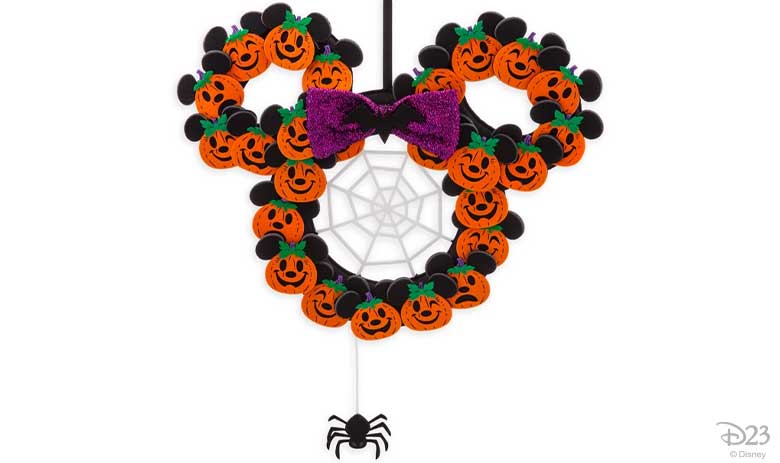 Minnie Mouse Pumpkin Halloween Wreath
Make trick-or-treaters more comfortable with this frighteningly festive Halloween wreath on your door. It's shaped like Minnie, so little monsters will always feel welcome.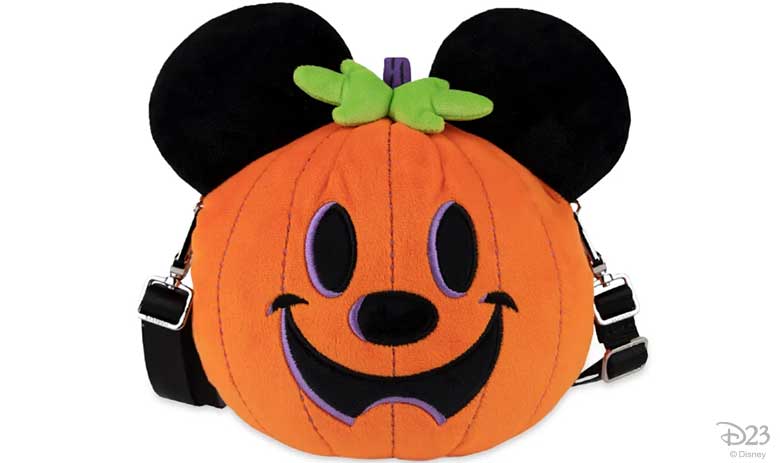 Mickey Mouse Jack-o'-Lantern Plush Crossbody Bag by Harveys
Your spooky season outfit will be gourd-eous when you add this plush Mickey Mouse Jack-o'-Lantern Plush Crossbody Bag by Harveys. The zippered main compartment will hold your smallest essentials and the removable, adjustable crossbody strap keeps your pumpkin pal secure.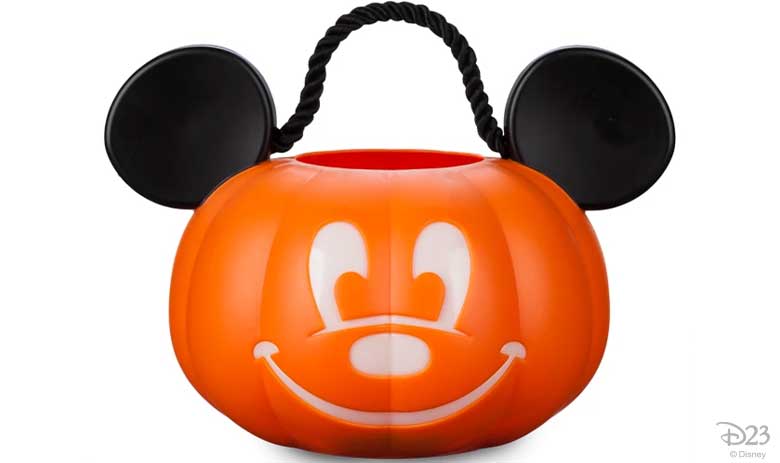 Mickey Mouse Jack-o'-Lantern Light-Up Treat Bucket
Little ghouls will light-up at the sight of this Mickey Mouse Jack-o'-Lantern Treat Bucket! The hard plastic shell will keep candy safe while the illuminating feature brightens up your spooky season.