By Leslie Kay
To help you get in the Halloween spirit, we invited Disney fashionista, DisneyBound creator, and DisneyStyle contributor Leslie Kay to share her top tips for DisneyBounding during the Halloween season.
The countdown to Halloween is on, but let's be honest… you're probably already celebrating! I'm a firm believer in playing dress-up year-round, but Halloween is when the Disney community truly comes alive! Here's a handful of spooky-inspired DisneyBounds to get you ready for the Halloween season!
Let's start off our Halloween DisneyBound roundoff with a look from the Pumpkin King, himself! Tim Burton's The Nightmare Before Christmas turns 25 this year, so why not celebrate in style? Jack Skellington rocks a signature pinstriped suit look—so start off with a black blazer and a pair of black trousers! Trade in his bat bow tie for a black-and-white pussycat bow blouse! To top off this look—add in a few spooky accessories that you think Jack would wear, like skulls, pumpkins, or bats.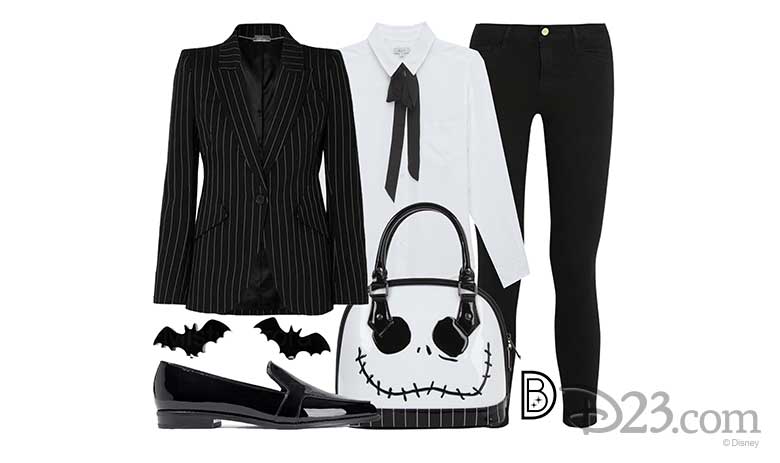 If she doesn't scare you, no evil thing will! Cruella De Vil is a simple and stylish DisneyBound that anyone can rock this Halloween season! To start, pull something out of your closet that reminds you of her mostly black-and-white wardrobe. I traded her large fur coat for a simple white denim jacket. Don't forget about her teal jewelry—that detail is often overlooked! To top it all off, I added a black-and-white Cruella De Vil beanie so that you can rock her 'do without having to dye your hair or wear wig!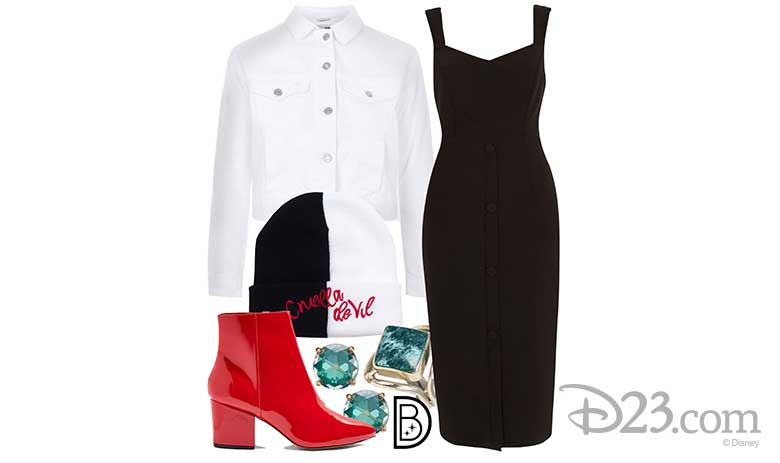 We can't forget the Halloween Disney classic The Adventures of Ichabod and Mr. Toad! The Headless Horseman is one of my favorite spooky DisneyBoundable characters because it can easily feature some fall wardrobe staples! Start your Headless look off with a burgundy cape cardigan to keep you cozy on those chilly autumn days! Keeping with his equestrian style, add a pair of black knee-high riding boots. Odds are… you have a head—so you won't be able to achieve that truly headless look, but you can finish off your Headless Horseman DisneyBound with a jack-o'-lantern accessory, like the one he carries when he terrorizes Ichabod!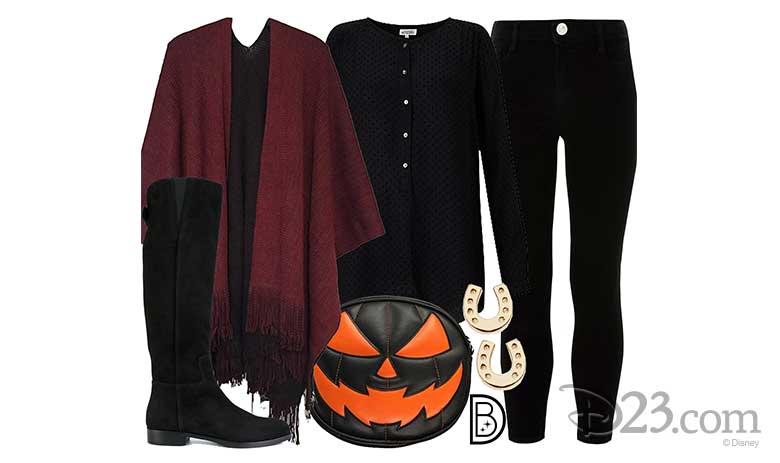 It's good to be bad, so why not pull some villainous vibes from your closet this Halloween season? Ursula is a character that can be easily Bounded, using just some simple color blocking! Black and a pale purple are her main colors, and then add a white beanie to match her hair. No Ursula Bound is complete without her golden seashell necklace and some tentacle accessories!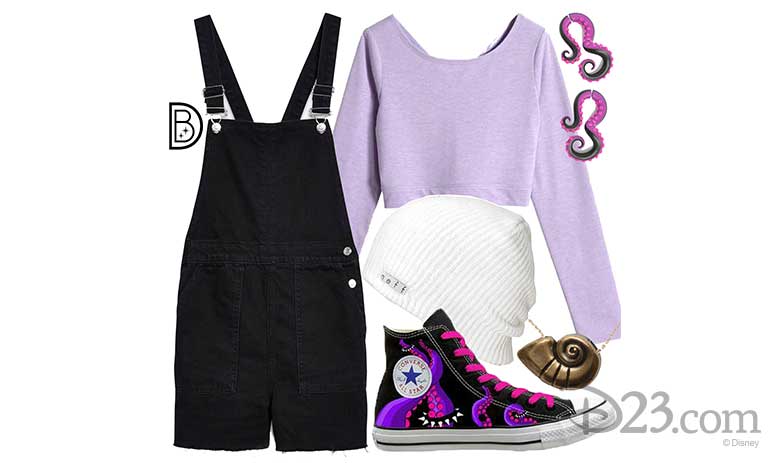 You didn't think we were going to do a Halloween style roundup without featuring a look from Hocus Pocus, did you? For this Winifred Sanderson Bound, I went a little '90s grunge to match the vibe of the film. Her dress is purple and green, so play with layers to achieve that look. Not only is the color of this dress perfect—but the lace-up detail on the neckline reminds me of the corset stitching on her gown. Finish off your Bound with witch-y accessories like Winifred's Book of Spells in necklace-form!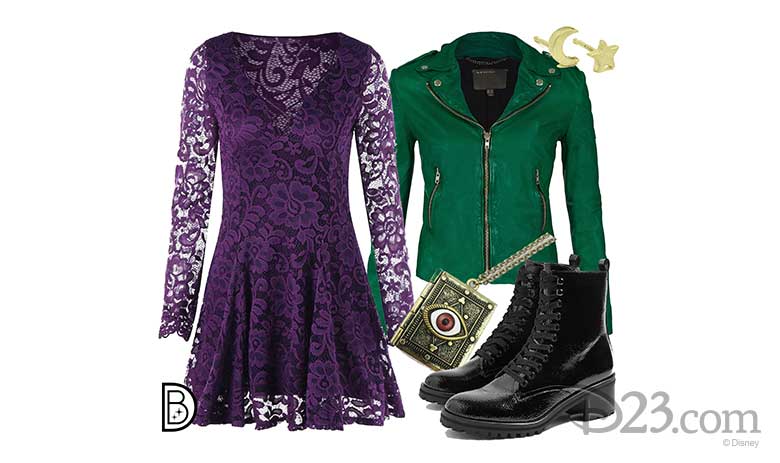 I hope this article got your spooky wheels turning! From the Pumpkin King to the Sea Witch—there are so many options out there for you to show off your Halloween DisneyBounding style! Happy Halloween, everyone!