By Courtney Potter
Hear directly from the filmmakers of Frozen 2, and stay tuned for some holiday fun from ABC and Disney Channel… See more, along with other news from around Disney, in this week's news briefs!
ABC Audio Presents Brand-New Inside Frozen 2 Podcast
Want to learn everything there is to know about the world of Arendelle in a fresh new way? Then make sure to tune into ABC Audio's new podcast—Inside Frozen 2—debuting Wednesday, November 20 (just a few days before Frozen 2's theatrical release)!
The six-part podcast series, produced in collaboration with Walt Disney Animation Studios, takes listeners on a rare deep dive into the making of the sequel to Frozen, the biggest animated movie in box office history. Hosted by ABC News Chief Meteorologist and Good Morning America stalwart Ginger Zee, the series' first episode features an interview with Kristen Anderson-Lopez and Robert Lopez—the married duo who wrote all seven new original songs for Frozen 2 and won an Oscar® for Frozen's iconic song "Let It Go." In the series, the Lopezes will not only talk to Zee about their creative process (and the evolution of songs from conception to completion), but also give some intimate piano performances, previewing highly anticipated songs from Frozen 2 including "Into the Unknown."
Later in the series, we'll hear interviews with Frozen 2 directors Jennifer Lee and Chris Buck and producer Peter Del Vecho; score composer Christophe Beck; Walt Disney Animation Studios' senior vice president of music Tom MacDougall; head of Frozen 2 animation Becky Bresee; "Elsa" supervising animator Wayne Unten; members of the voice cast; and more!
Inside Frozen 2 will be available for free on Apple Podcasts, Google Podcasts, Pandora, Spotify, Stitcher, TuneIn, and the ABC News app—with new episodes releasing every Wednesday, concluding on Christmas Day. And guess what? Video versions of each episode will also be available on ABC News Digital! So mark those calendars and join in on all the Frozen 2 fun…
Save the Date!
Be sure to mark these upcoming Disney events on your calendar:
D23 and Walt Disney Archives


November 14, 2019


D23's Behind-the-Scenes Experiences: A Day at the Studio Lot


November 16, 2019


D23's Magical Screening Series: Up at Walt Disney World


November 18, 2019


Behind the Scenes at Walt Disney Animation Studios
November 20, 2019
Attend Disney's Frozen 2 Red Carpet Premiere in Toronto!


November 23, 2019


D23's Magical Screening Series: Up on the Lot
December 8, 2019
Light Up the Season with D23—2019


January 17, 2020


Get VIP Tickets to Disney's Frozen The Hit Broadway Musical


January 31, 2020


Disney's Aladdin the Hit Broadway Musical VIP Tickets


August 9, 2020


Adventures by Disney Rhine River Cruise Presented by D23
Parks
August 29—November 23, 2019
2019 Epcot International Food & Wine Festival
November 8, 11, 12, 14, 15, 17, 19, 21, 22, 24;


December 1, 3, 5, 6, 8, 10, 12, 13, 15, 17, 19, 20, 22, 2019


Mickey's Very Merry Christmas Party at Magic Kingdom park
November 29—December 30, 2019
2019 Epcot International Festival of the Holidays
December 5, 2019
Star Wars: Rise of the Resistance opens at Disney's Hollywood Studios
January 17, 2020
Star Wars: Rise of the Resistance opens at Disneyland park
January 17—February 9, 2020
Lunar New Year returns to Disney California Adventure park
February 28—April 21, 2020
Disney California Adventure Food & Wine Festival returns to the Disneyland Resort


March 4

—

June 1, 2020
Epcot International Flower & Garden Festival at Walt Disney World Resort



Studios




November 22, 2019


Frozen 2 opens in U.S. theaters


December 20, 2019


Star Wars: The Rise of Skywalker opens in U.S. theaters


March 6, 2020


Onward opens in U.S. theaters


March 27, 2020


Mulan opens in U.S. theaters


May 29, 2020


Artemis Fowl

opens in U.S. theaters




Television


November 16, 2019
Big City Greens Kicks Off Season Two on Disney Channel (9:30 a.m. EST/PST)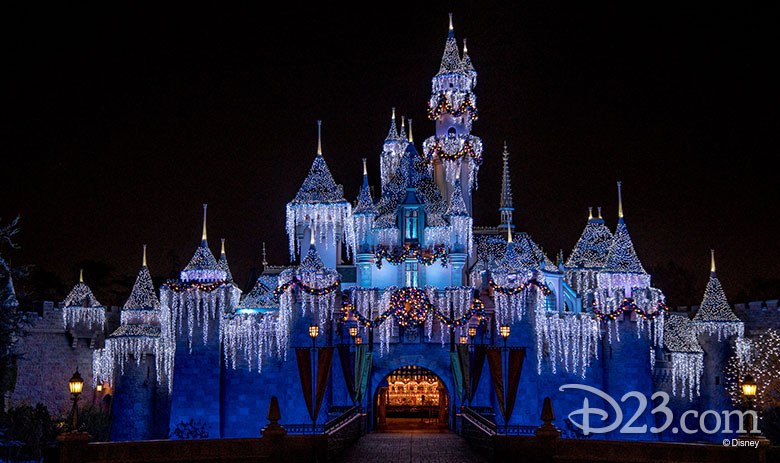 Make Merry with These New Holiday Specials from ABC and Disney Channel!
Speaking of ABC, they're getting into the holiday spirit in a big way—and they're teaming with our pals over at Disney Channel to make all our spirits bright… Beginning later this month, ABC and Disney Channel will transport the magic of Disney Parks and Disney Cruise Line during the holidays to viewers with three incredible new specials featuring star-studded performances, merry entertainment, and so much more.
It all kicks off on ABC, on Thanksgiving night (Thursday, November 28, at 8 p.m. EST) with The Wonderful World of Disney: Magical Holiday Celebration; join Golden Globe®-nominated actor/singer Matthew Morrison, The Great American Baking Show's Emma Bunton, and TV host Jesse Palmer as they present a two-hour prime-time special from in front of Cinderella Castle at Walt Disney World Resort and Sleeping Beauty Castle at Disneyland Resort. This magical evening will feature musical performances from the likes of Sting, Pentatonix, Portugal. The Man, Ingrid Michealson, and more—all among a veritable flurry of Disney holiday entertainment! During the special, viewers will be treated to several Disney Parks sneak peeks, including a behind-the-scenes look at Star Wars: Rise of the Resistance—opening in Star Wars: Galaxy's Edge on December 5 at Disney's Hollywood Studios and on January 17, 2020, at Disneyland Park.
Then, on Friday, December 13, at 8 p.m. PST on Disney Channel and the DisneyNOW app, tune into Disney Channel Holiday Party @ Walt Disney World—featuring Morrison alongside co-hosts Megan Donnelly and Milo Manheim (ZOMBIES 2) as they present even more holiday fun… including a sneak peek at Mickey & Minnie's Runaway Railway, coming to Disney's Hollywood Studios next year. And be sure not to miss Disney Parks Magical Christmas Day Parade, ABC's annual fan-favorite special airing Christmas morning, Wednesday, December 25, beginning at 10 a.m. EST/9 a.m. PST.
Now, if you'll excuse us, all this holiday talk has us hankerin' for a mug of hot cocoa…
United Airlines Unveils Amazing Star Wars-Themed Plane
Could it make the Kessel run in less than 12 parsecs? Probably not, but that doesn't mean it's not one of the coolest-looking planes currently flying the skies…
As first announced by our friends at the Disney Parks Blog, United Airlines just introduced a special Star Wars-themed Boeing 737-800 aircraft featuring a Star Wars: The Rise of Skywalker-themed look and onboard experience. The new paint design captures the galactically grand atmosphere of the Star Wars universe, and features imagery of iconic Star Wars spacecrafts—including the X-wing and TIE fighter starships. The aircraft's tail also displays different colored lightsabers against a black backdrop on each side, indicating both sides of the Force.
Passengers are greeted with classic Star Wars-themed music during the boarding process; watch an inflight safety demonstration video that features characters from the new film (so fun, right?!); and enjoy headrests with the emblems of the Resistance and First Order. Plus, commemorative pins will be distributed throughout December to celebrate the movie's premiere. See what makes the plane so unique in the new video, above.
It's truly an "out-of-this-world" journey… and if you're flying United in the near future, perhaps you'll be "recruited" onboard!
Tree of Life Awakens for the Holidays at Disney's Animal Kingdom
If you've been following along here at News Briefs, you've already heard that Disney's Animal Kingdom at Walt Disney World Resort is celebrating the holidays in a big way—bigger than ever before in their two-decade-long history… And now, we have a look at what that means for the park's incredible Tree of Life. Take a gander at what you can expect this season in the new clip, above.
The new Tree of Life awakenings are themed to several holiday-related stories and are colorful (and adorable) as can be. And some of the animals seen in the awakenings can also be observed around Discovery Island during the day, in the form of incredible new puppets created just for the occasion. So if you and your family should find yourselves at Disney's Animal Kingdom in the next few weeks, don't miss your chance to see it all in person!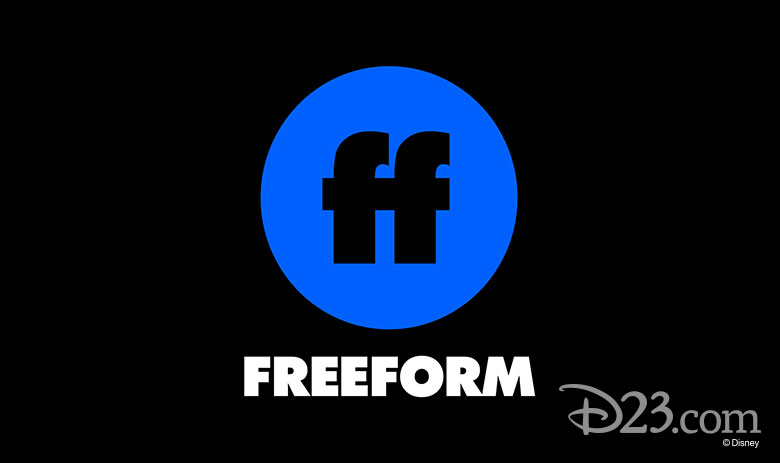 Freeform Gets Romantic with New Valentine's Day-Themed Movie
The holidays may still be on the horizon, but the new year will be here before we know it—which means Valentine's Day isn't far behind! (Time certainly flies, right?) And our pals over at Freeform just announced the start of production on a brand-new Valentine's Day-themed romantic comedy film, to debut on the network in February…
The Thing About Harry (currently shooting in Chicago, and directed by Good Trouble and The Fosters creator Peter Paige) follows two high school enemies—uber-jock Harry (newcomer Niko Terho) and out-and-proud Sam (Grey's Anatomy's Jake Borelli)—who are forced to share a car ride to their Missouri hometown for a friend's engagement party on Valentine's Day. Things take a turn when Sam learns Harry has come out; stuck spending the night together in a roadside motel, Harry and Sam begin to develop a deep friendship—with neither admitting a potential romance may be brewing—leaving them wondering if one road trip could change the rest of their lives.
Rounding out the cast are Karamo Brown (Dancing with the Stars, Queer Eye) as Paul, an exceedingly well put-together (yet just a touch overbearing) gay man; Britt Baron (GLOW) as Stasia, Sam's edgy and opinionated best friend; and director Paige himself as Casey, Sam's warmhearted roommate.
Look for The Thing About Harry on Freeform this spring!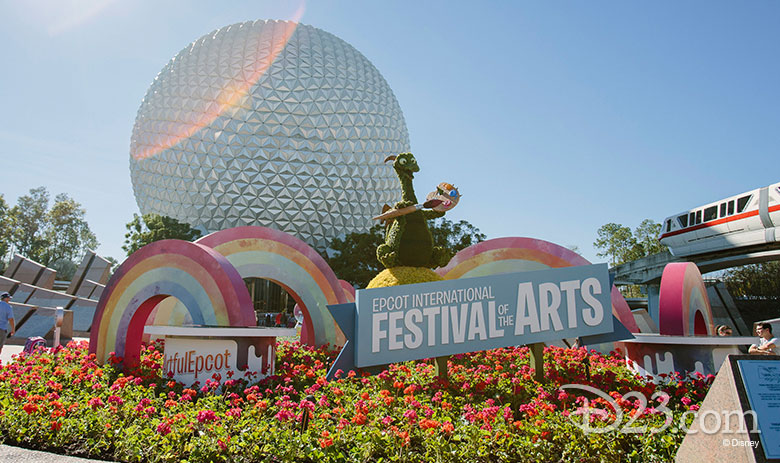 Epcot International Festival of the Arts Announces 2020 Schedule
Speaking of "fun things to look forward to next year," Epcot just released some new info about its upcoming International Festival of the Arts—which will celebrate all things visual, culinary, and performing arts for a whopping 39 days, from January 17 to February 24, 2020. The event features visiting artists; an array of delicious foodie delights; and plenty of opportunities for guests to embrace their own inner artists.
The popular Disney on Broadway Concert Series will return to America Gardens Theatre with three daily performances, headlined by amazing Broadway stars who'll reprise fan-fave songs from past turns in Disney's award-winning Broadway shows. The show-stopping schedule—which includes several alums of the recent D23 Expo 2019 Disney on Broadway event—currently features:
17, 20, 21, 24, and 25 – Kissy Simmons and Alton Fitzgerald White (The Lion King)
18, 19, 22, 23, and 25 – Heidi Blickenstaff (The Little Mermaid, Freaky Friday) and Gavin Lee (Mary Poppins)
25 – Special performance featuring Simmons, White, Blickenstaff, and Lee
26, 28, 29; Feb. 1, 2, 5, 6, and 9 – Kara Lindsay (Newsies) and Kevin Massey (Tarzan)
10, 12, 13, 18, 19, 22, 23 and 24 – Ashley Brown (Mary Poppins, Beauty and the Beast) and Josh Strickland (Tarzan)
Additional January and February performances still to be announced.
But that's not all: New for 2020 is the Le Cellier Brunch in the Canada pavilion, a leisurely prix fixe bounty each Saturday and Sunday in the relaxing Canadian chateau (reservations required)… And the festival will also feature photo ops aplenty; opportunities to watch our favorite artists in action; delicious eats and treats; your chance to grab your own paintbrush and add color to a wall mural along World Showcase Plaza; and so much more!
Ready to get artistic? Click here for more information, don your favorite painter's smock, and we'll see ya there!