Ever thought an entire Disney movie could be told through your phone's emoji, and in just a couple of minutes? The good folks behind Frozen As Told By Emoji did just that—and adorably, to boot. Since the first short's debut in February 2015, the team has given the emoji treatment to Tangled and Aladdin—and just premiered their brand-new Frozen Fever As Told By Emoji short!
Put a chilly spin on this year's Christmas gifts by printing out our Frozen As Told By Emoji tags, featuring favorites like Anna, Elsa, and Olaf!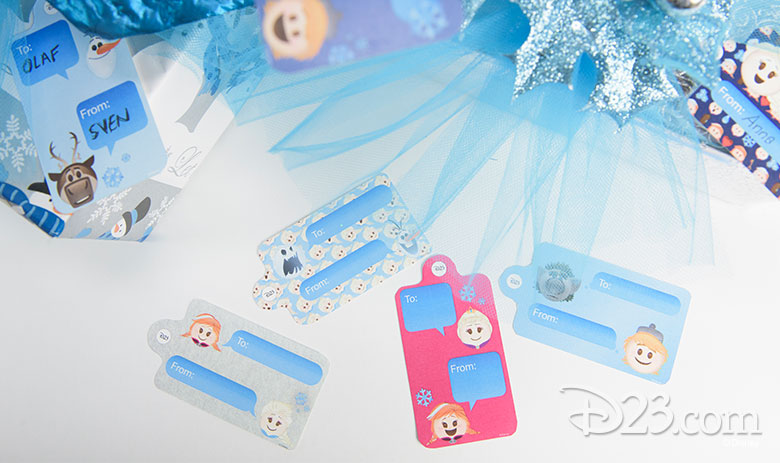 Supplies:
8.5 x 11-inch white cardstock (printable)
Scissors
Single-hole punch
Ribbon or string
Download and print out both sheets of gift tag images (Pages 1 and 2) onto your cardstock.
With your scissors, cut around each tag—using its grey border as your outline.
Take your single-hole punch and make a hole at the circular "D23" mark at the top of each tag.
Fill in the "to" and "from" on the front of the tags, and feel free to write a message on the blank side.
Attach to your gifts using loops of ribbon or string.
NOTE: Cutting should be done by an adult.