By Nicole Nalty
On August 6, 1961, guests began to fly into the future with Walt Disney's latest attraction, the Flying Saucers. Bringing life to a relatively quiet Tomorrowland, the Flying Saucers were the bumper cars of the future—the saucers hovered above the ground thanks to bursts of air shooting through the attraction's floor. While this attraction floated away in 1966, take a look at a few vintage images, courtesy of the Walt Disney Archives, to celebrate the 60th anniversary of the opening of the Flying Saucers.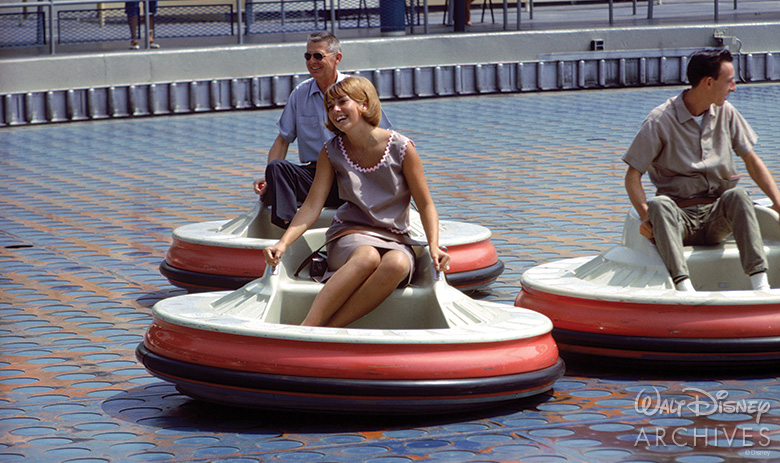 Each saucer fit one adult, or two children.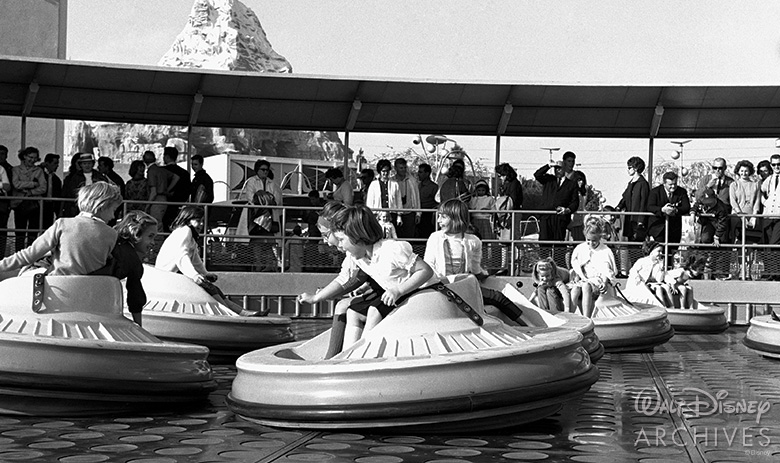 The attraction's floor was equipped with four 100-horsepower motors, blowing more than 300,000 cubic feet of air per minute!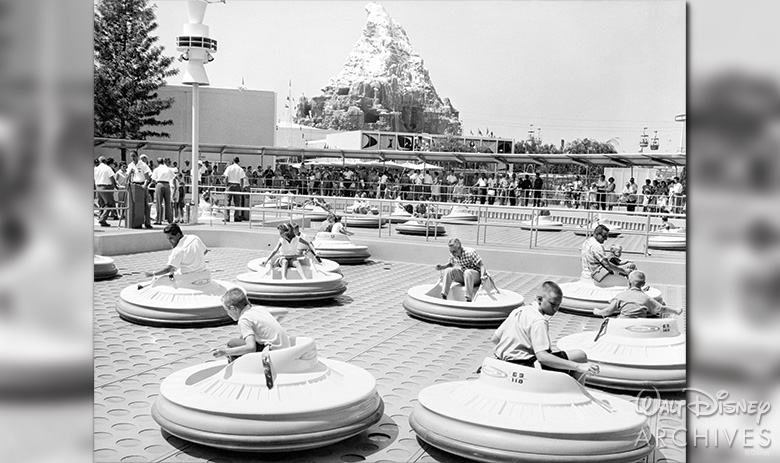 The attraction covered 16,000 square feet in Tomorrowland and could hold a maximum of 32 saucers.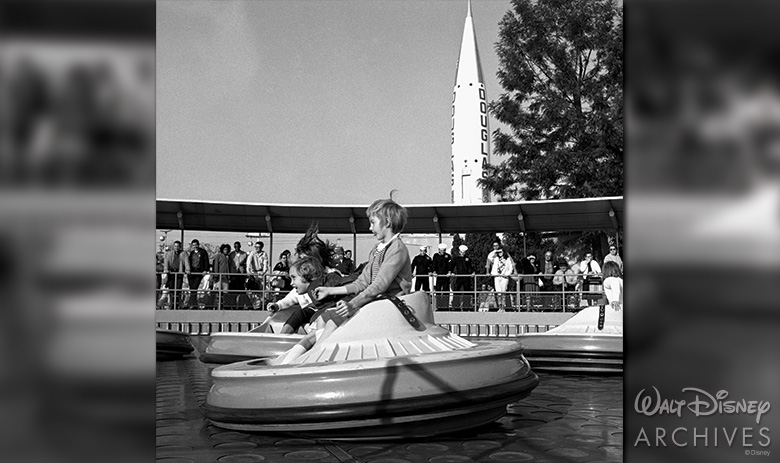 More than 5 million guests took flight in Disneyland's Flying Saucers—that's almost 1 million guests per year!