You often hear weddings described with words like "fairy tale," "magic," and "dream come true," and it's no coincidence that these words are used to describe Disney, too! See how some of these creative fans made their love of Disney part of their big day.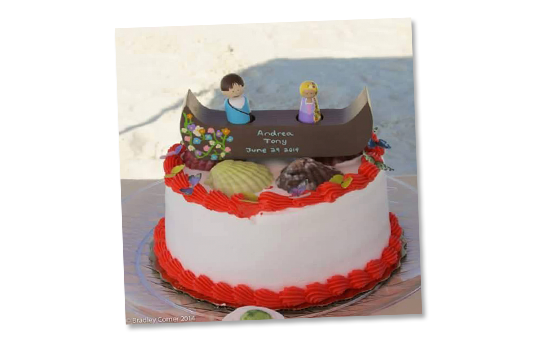 Andrea's processional was to "I See the Light", and she used this adorable Tangled cake topper.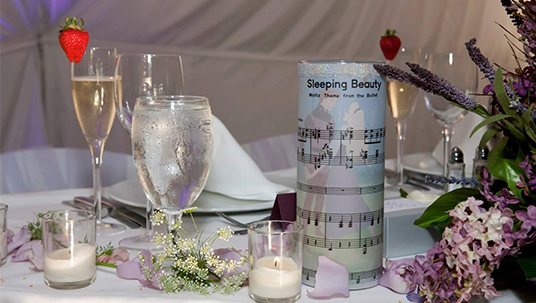 Devon made candles for her tables using the sheet music from Sleeping Beauty.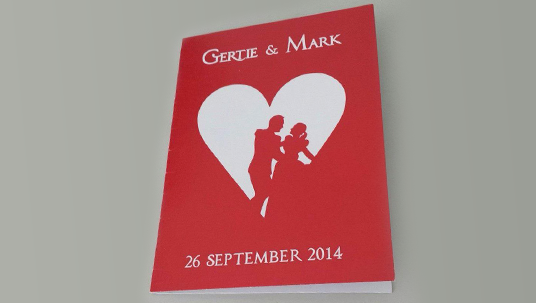 The silhouette of Cinderella dancing with her prince inspired Gertie's invitations.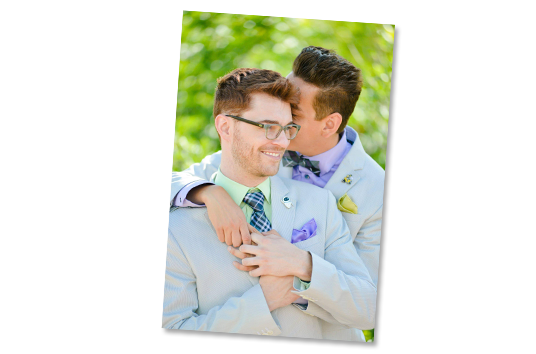 James and his husband wore pins celebrating one of their favorite Disney couples: Wall•E and EVE.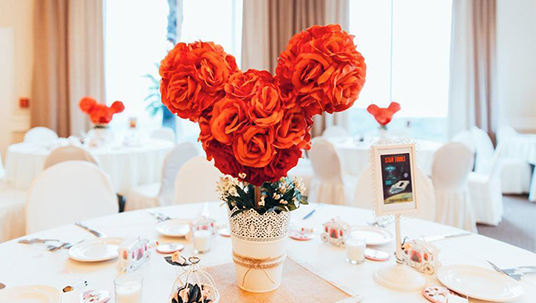 Jessica and her maid of honor hand-made these not-so-hidden Mickey centerpieces.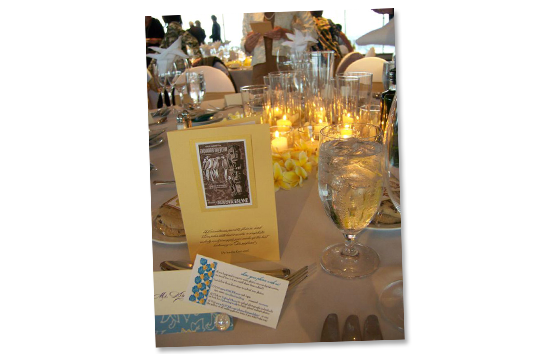 Each of Kimberly's reception tables was themed after a different attraction at Disneyland.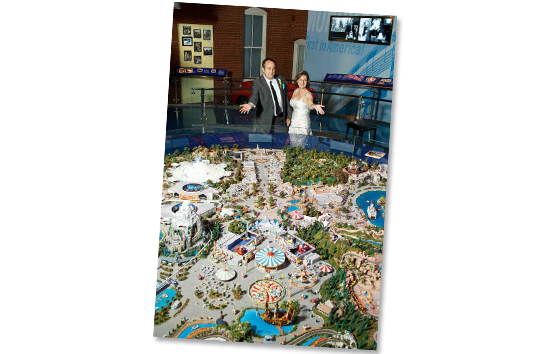 Kristen showed her love of Disney history and heritage by having her wedding reception at the Walt Disney Family Museum.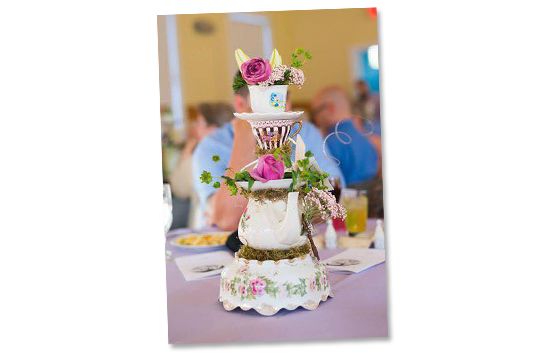 Megan's wedding was Alice in Wonderland-themed, completed with Mad Tea Party centerpieces!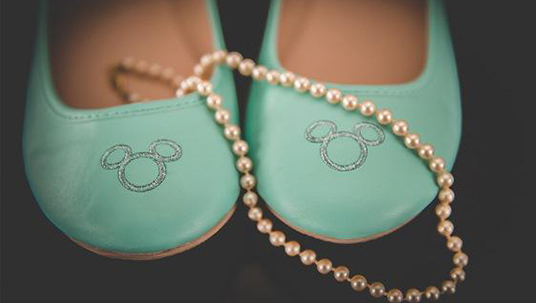 Meredith wore these comfy and stylish Mickey shoes to dance in at her wedding reception.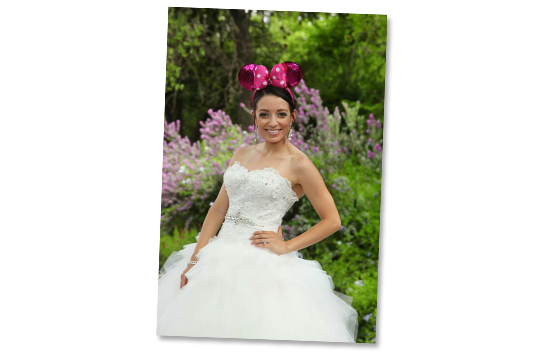 We love Mindy's idea: Why not pose for wedding photos in your mouse ears?