Most couples ensure a sweet "happily-ever-after" with an elaborate wedding cake, but Disney fans like to add a little Disney magic to their send-off—or, in the case of the new cakes Disney's Fairy Tale Weddings introduced last year, with innovative projection-mapping technology, a lot of Disney magic. We take a look at what's gone into creating some spectacular Disney fan weddings in the summer issue of Disney twenty three, and here we invite you to take a look at some amazing Disney-themed wedding cakes that are almost too beautiful to cut!
These unbelievable cakes let couples who love any of Disney's wonderful worlds to customize their cake however they wish with the use of projection-mapping technology and animation. Their vision moves from sketch, to color rendering, to a breathtaking cake—one their guests will remember for a lifetime.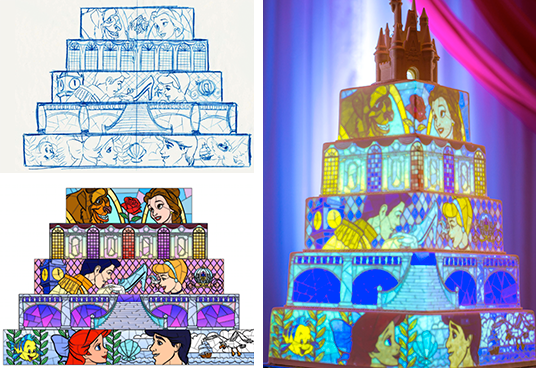 Other couples choose to celebrate their shared love for Disney with something that's a little less high-tech—but just as creative. When Steven and Melody Vagnini were married, they opted for a groom's cake that the cake team had never before been asked to make: a cake that celebrates the Electrical Water Pageant that traverses the Seven Seas Lagoon, which the Vagninis loved individually as children and together when they were first becoming a couple.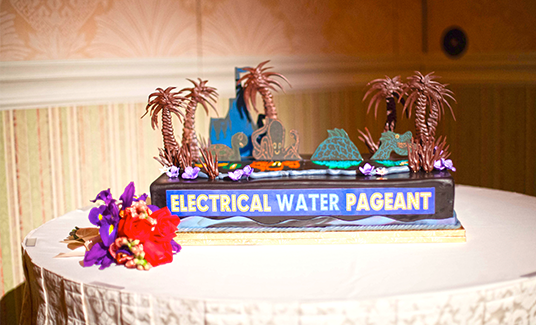 Other couples have opted for cakes that cast them as a real-life prince and princess in their own fairy tale, like this creation topped with a Cinderella-inspired coach: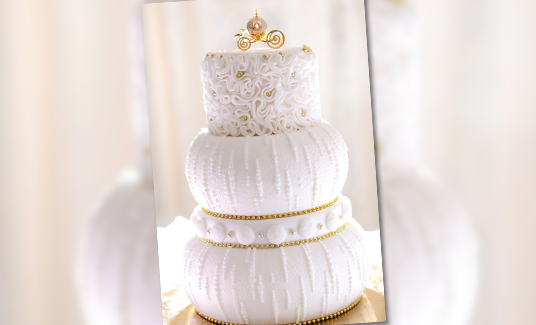 Castle cake toppers also lend a majestic detail to a wedding of two Disney fans: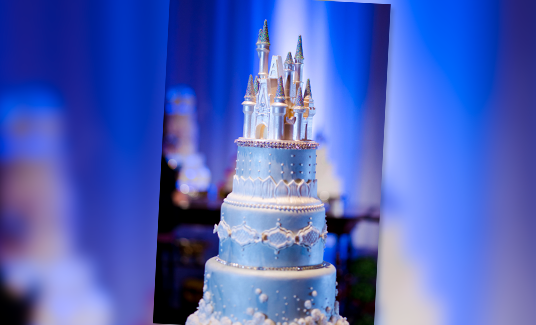 A cake bedecked with snowflakes, for the couple who believes that "love is an open door":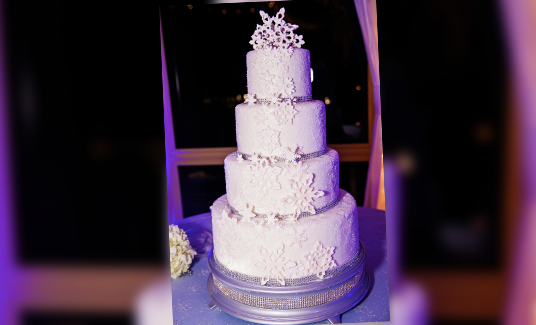 For the couple who knows super-couples come in any form, even canine (or a couple inspired by the film we're celebrating in our upcoming D23 Fanniversary Home Edition), feast your eyes on this cake, featuring Lady and Tramp: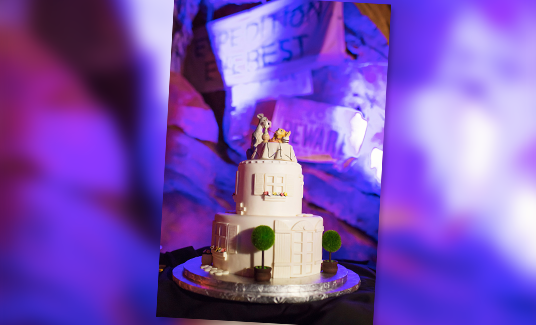 Disney fans can find inspiration throughout their favorite movie and parks attractions. But sometimes they need look no further for inspiration than the most iconic Disney couple of all: