When it comes to planning a wedding, there are so many ways that Disney fans like to marry—sorry, we couldn't help ourselves—their love for Disney with the way they choose to celebrate their love as a couple. In the summer issue of Disney twenty-three, we take a look at some pretty spectacular weddings that have taken place at Disney parks and resorts. But no matter where you live or choose to get married, Disney music can set a magical tone that turns a wedding into a fairy tale or a flight of fancy that's as unique as the couple getting hitched.
The possibilities are endless for incorporating Disney songs, scores, and soundtracks into a wedding ceremony and reception. Most of the brides and grooms we spoke with had a hard time narrowing down their choices for their wedding, and they were all happy to offer up suggestions that can take a happy couple from their walk down the aisle to a truly spectacular send-off.
May we present a few Disney alternatives to "Here Comes the Bride…"
Down the Aisle…:
"Once Upon a Dream" from Sleeping Beauty
"Married Life" from Up
"Define Dancing" from WALL•E
"Jolly Holiday" and "Feed the Birds" from Mary Poppins
"Smiles" from the Main Street, U.S.A. music loop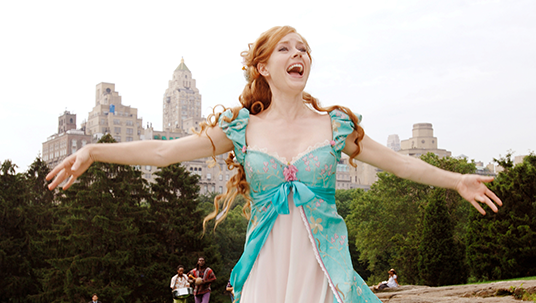 …And Up the Aisle:
"The Incredits" from The Incredibles
"Fantasmic! Exit Music" from Fantasmic!
"Transformation" and "Finale" from Beauty and the Beast
"Rhapsody in Blue" from Fantasia/2000
"Soarin'" theme from Soarin' Over California
"The Main Street Electrical Parade" from A Musical History of Disneyland
"That's How You Know" from Enchanted
"Another Part of Me" from Captain EO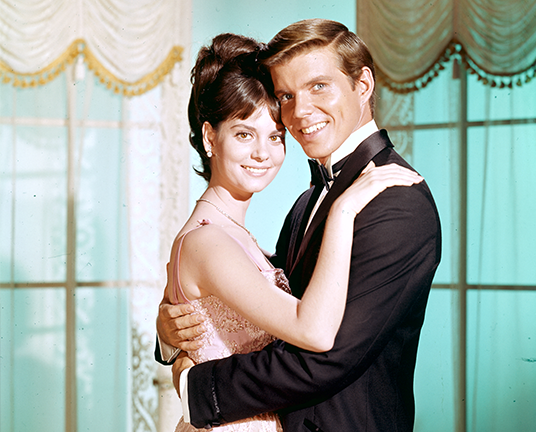 First Dance:
"I See the Light" from Tangled
"Bright Little Star" as performed by Sonny Eclipse at Cosmic Ray's Starlight Café at Walt Disney World® Resort
"Are We Dancing?" from The Happiest Millionaire
"So Close" from Enchanted
"Never Knew I Needed" from The Princess and the Frog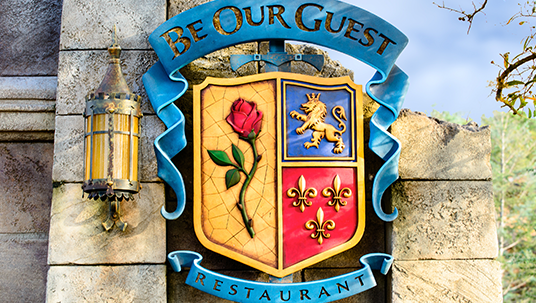 Be Our Guest—Dining Music
"Le Festin" from Ratatouille
"Ma Bell Evangeline" from The Princess and the Frog
"A Bug's Life Suite" from a bug's life
"Steamboat Willie" – Mickey's Toontown Area Music from The Official Album of Disneyland
"Legacy" – EPCOT® Entrance Area Music from Four Parks, One World—Walt Disney World Official Album
"Spaceship Earth" from Four Parks, One World—Walt Disney World Official Album
"Grim Grinning Ghosts" from Une Journee a Disneyland Paris
"Tapestry Of Nations" from Walt Disney World Millennium Celebration
"Sooner or Later"­ – Critter Country Area Music from The Official Album of Disneyland
"Kingdom Celebration" from Tangled
These are our suggestions for just some of the traditional wedding moments where music comes into play. But there are so many other opportunities to put a Disney song in your heart—or your guests' hearts—at a wedding. From the mother/son dance—"You'll Be in My Heart" from Tarzan is a favorite—to a touching moment when a bride and her father dance to a song like "Rainbow Connection" from The Muppets—to a couple making their "grand entrance" to the tune of "A Whole New World" from Aladdin, Disney songs can be a part of any couple's wedding "soundtrack."
Disney fans know that all of their favorite movies and attractions tell stories, and they see their wedding as a story of their very own. They also know that telling the perfect story is all about the details. When Ashley Richards was deciding how she wanted her fairy-tale wedding to end, she looked to a favorite Epcot spectacular, IllumiNations, and selected the exit music—a subtle but meaningful choice. And Steven and Melody Vagnini turned their shared love for Mary Poppins into a magical moment that involved their families. They chose "Let's Go Fly a Kite" for their send-off song—and with the help of hand-made, hand-held kites that guests could wave (made by über-crafty members of Steven's family)—they enjoyed a colorful, spirited, and joyful start to their life as a married couple.
Now that's a happy ending, Disney-style!