In Lady and the Tramp, we see the plight of dogs at the pound waiting for loving homes. Last week, we found out that D23 Members are the pup-parents of a whole host of rescued dogs, and maybe it's because they saw Peg and the gang in the pound! To celebrate D23 Fanniversary Home Edition this weekend, here are some of our members' doggone cutest adopted pets.
To take a pledge to be kind to animals, including adopting your pets from an animal shelter, check out the American Humane Association's Kindness 100 page!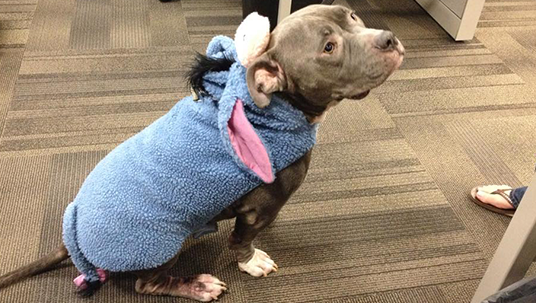 Meghan's dog, Blue, was found in a shopping center as a puppy, but now he's a pampered pooch who dressed up as Eeyore for Halloween!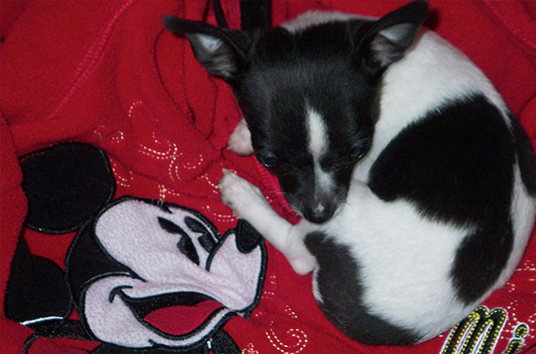 Linda's dog, Mickie, is a Disney fan, too—complete with her own hidden Mickey on her fur.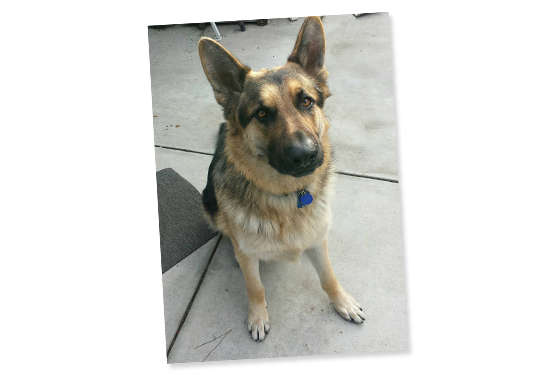 Stitch is a part of Sergio's "ohana," but we're pretty sure he's not an alien.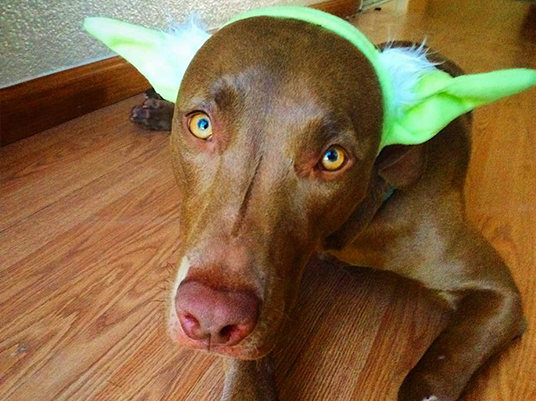 Queen Elsa is our kind of girl—a Disney fan and a Star Wars fan (as proven by her Yoda ears).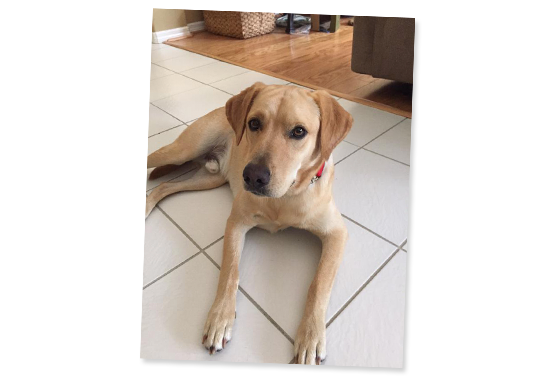 Baxter is a Walt Disney World native, who was adopted from Lab Rescue of Florida.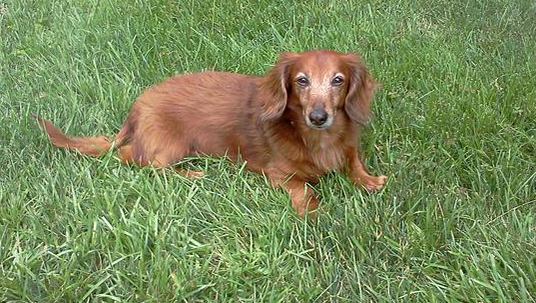 Nala thinks of the backyard as her Pridelands.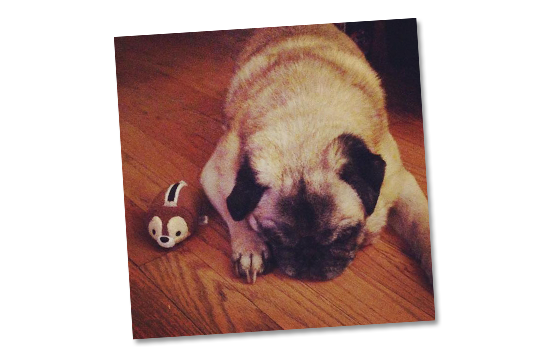 Peanut collects Tsum Tsums, and even thinks he might be one.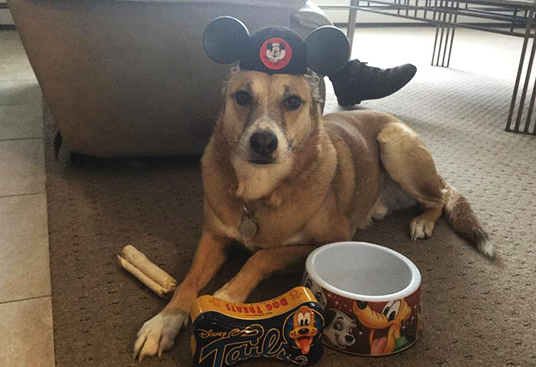 This dog's name is Scamp, and we can only imagine the roaring D23 Fanniversary party he's having this weekend.