Throughout May and June, everyone from preschoolers to doctoral candidates dons caps and gowns and proudly struts across graduation stages to receive their degrees.
But we've noticed a new trend—creative grads decorating their caps with personal touches.
And of course, Disney fans have been quick to start adding their own bits of pixie dust to their mortarboards!
If you're graduating next year and already thinking about personalizing your cap, take a look at the fans below for some inspiration!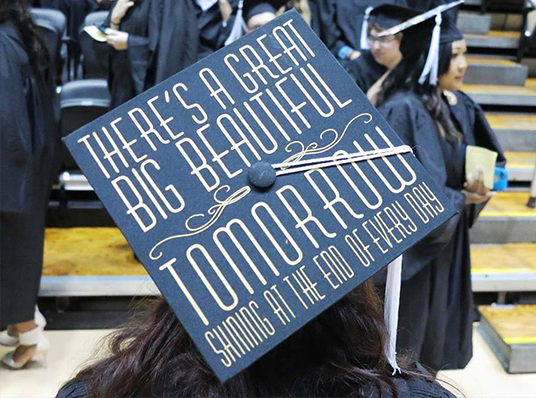 Graduation is all about having a positive attitude about the future, and Zoe's Carousel of Progress-inspired cap portrays that perfectly!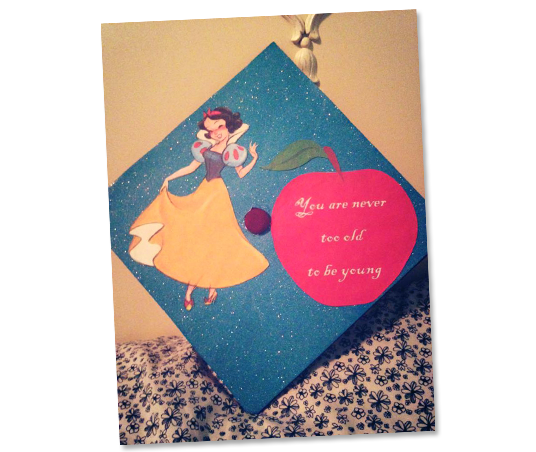 Kelli's degree is in early childhood education, so of course her cap had to feature a shiny apple. Hopefully it's not poisoned!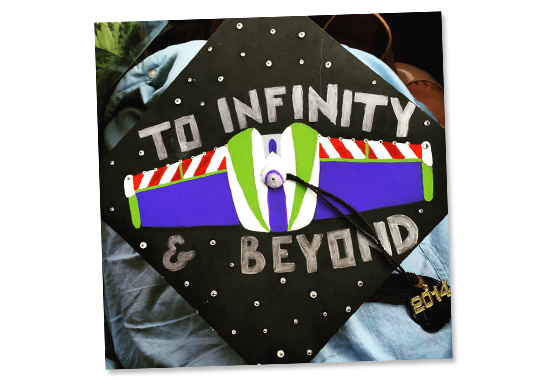 Education can take you anywhere, including "to infinity, and beyond!" We love this cap created by Alyx.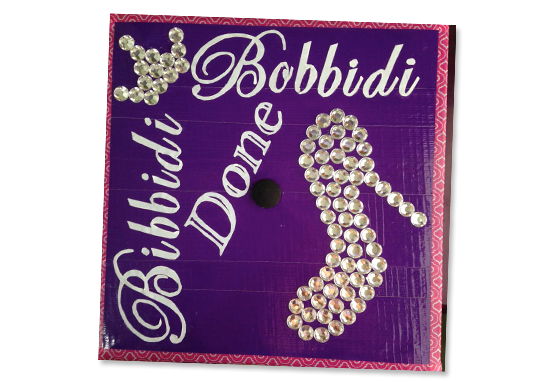 Marjo used rhinestones to capture the sparkle of Cinderella's glass slippers on her mortarboard.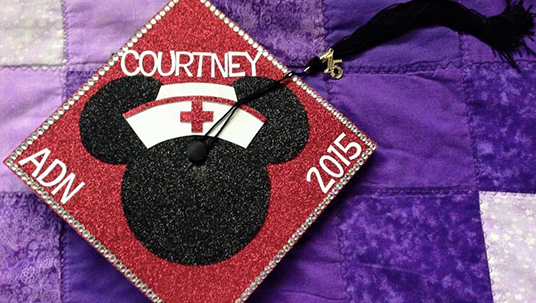 Courtney combined her love of Disney with her course of study—nursing—for her dazzling cap.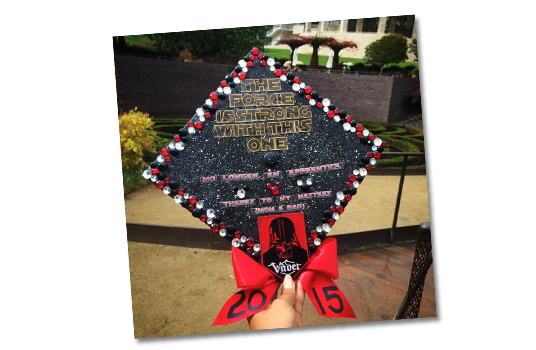 Katherine took inspiration from the dark side to create this Star Wars cap.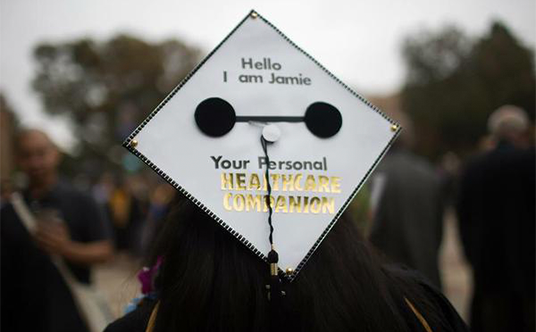 Jamie incorporated Baymax into her cap when she graduated with a Masters in Nursing.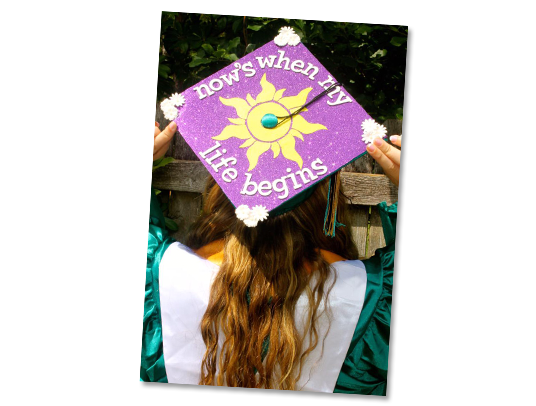 Sarah's cap was inspired by the animation from Tangled.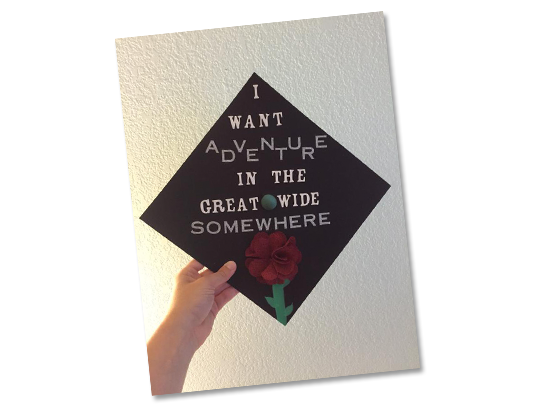 A song lyric from Beauty and the Beast, and a rose (which we assume is enchanted) adorns Delanie's cap.