High School Musical 3: Senior Year
The ultimate in Disney graduations, High School Musical 3 saw our favorite East High Wildcats staging one final show before going their separate ways. Troy picks a college close to Gabriella (aww), Sharpay finally gets her comeuppance, and we personally can't believe this movie came out seven years ago!
---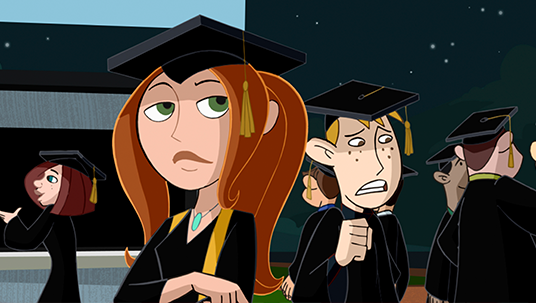 Kim Possible
The final episode of the animated series saw teen crime-fighter Kim and her sidekick/boyfriend Ron graduating from Middleton High School—but not before the duo has a final showdown with Warhawk the Conqueror.
---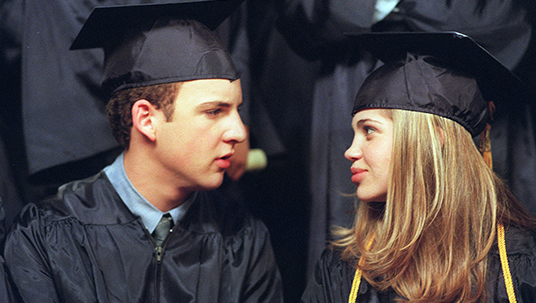 Boy Meets World
As if graduating high school wasn't life-altering enough, Topanga shocks Cory with a marriage proposal during the ceremony. By the time the series ended, the pair had gotten hitched—and we know from Girl Meets World that they really did live "happily ever after."
---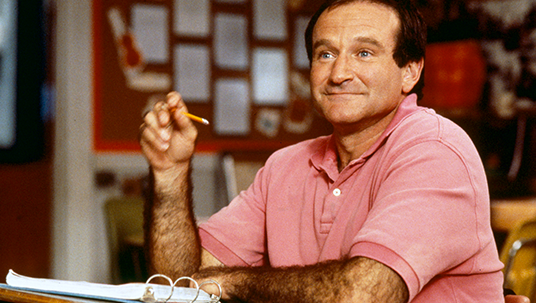 Jack
The late, great Robin Williams starred in this 1996 film about Jack Powell, a boy who ages four times faster than normal due to a rare genetic disease. As an old man, Jack graduates from high school (as valedictorian!) and gives an impassioned speech to the kids who grew to accept him.
---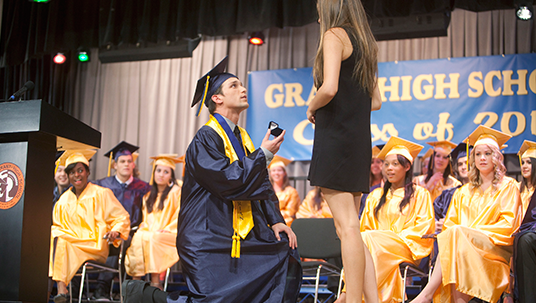 The Secret Life of the American Teenager
This ABC Family series featured several noteworthy (and dramatic) graduations, including Season 4's ceremony—where Ricky asked for Amy's hand in marriage. She accepts, but the couple eventually breaks up and goes their separate ways. We're just hoping little John is doing well…
---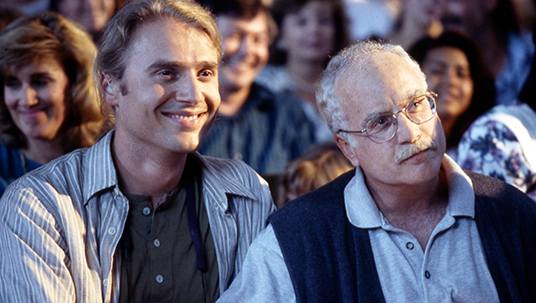 Mr. Holland's Opus
This 1995 drama followed the career of composer-turned-schoolteacher Glenn Holland. Early in the film, Mr. Holland is faced with prepping his band for the 1965 graduation ceremony. Later, he "graduates" to retirement—but not before hearing one of his beloved compositions played live (by current and former students) for the very first time.
---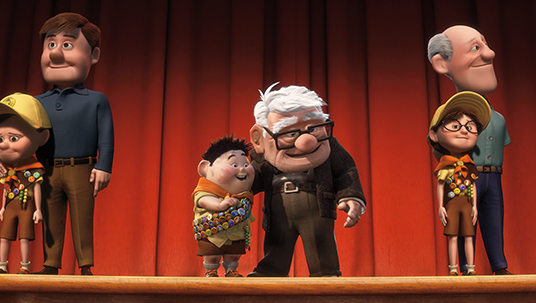 Up
Young scout Russell doesn't really graduate in the Disney•Pixar hit, but he does end up earning a makeshift badge of achievement (made of a grape soda bottle cap) from ornery but kindly Carl. We'd take that over a boring ol' cap and gown any day.
---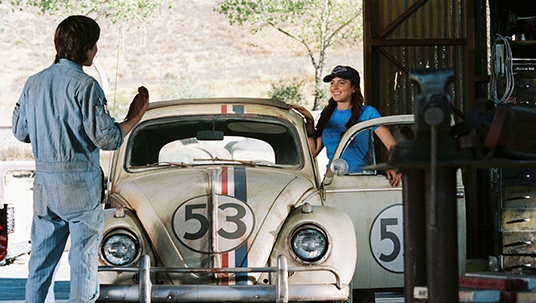 Herbie: Fully Loaded
We may not see Maggie Peyton's college graduation in this 2005 comedy, but we know that Maggie's dad decides to buy her a car as a gift… And it's that fateful trip to the junkyard that sends Maggie on a racing adventure of a lifetime!