By Jim Frye
It's time to Hero Up! Star-Lord. Gamora. Captain America. Black Widow. Marvel's Super-Hero heavyweights have arrived for Summer of Heroes at Disney California Adventure.
After you experience the thrills of the brand-new Guardians of the Galaxy – Mission: BREAKOUT! (at least two or three times—remember, there are six different songs and six different adventures), then take a little time to see, touch, feel, and—best yet—taste the incredible offerings available for Summer of Heroes, a celebration of some of your favorite Marvel characters. We got an early preview, and this is what we found.
Start in the gift shop as you exit your Mission: BREAKOUT! trip. You'll find cool merchandise and collectibles created exclusively for the attraction.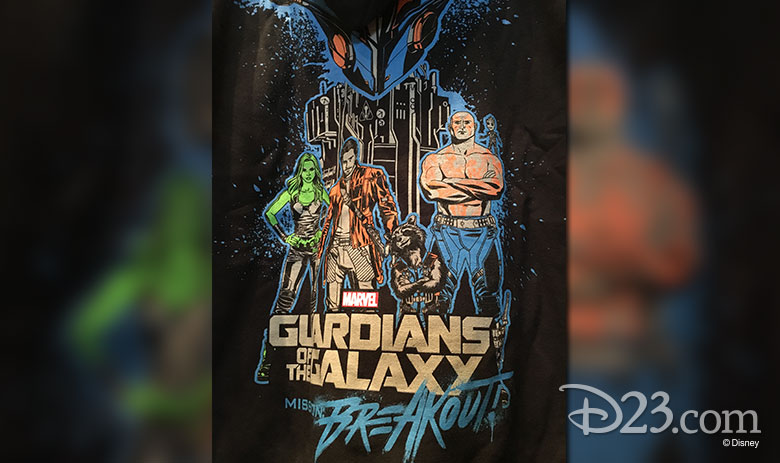 This striking sweatshirt features the entire Guardians team standing in front of The Collectors' Fortress.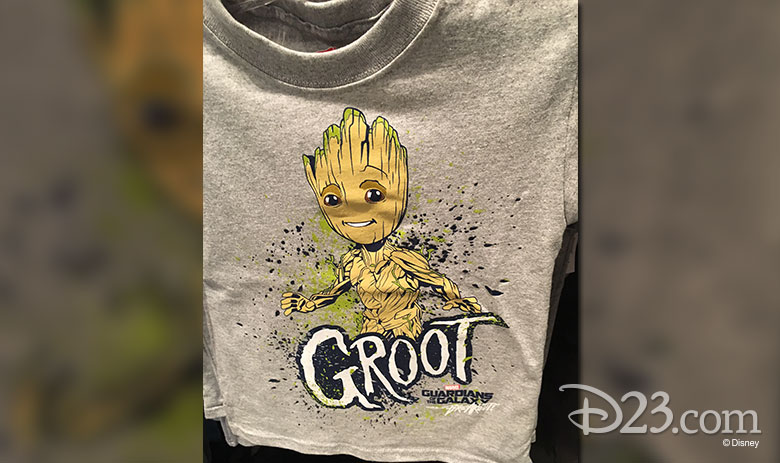 Baby Groot is the standout character in the film and on the Mission: BREAKOUT! attraction (Wait until you see him chase "fireflies" while Star-Lord fights that giant monster!), and he looks ready to steal the show here, too.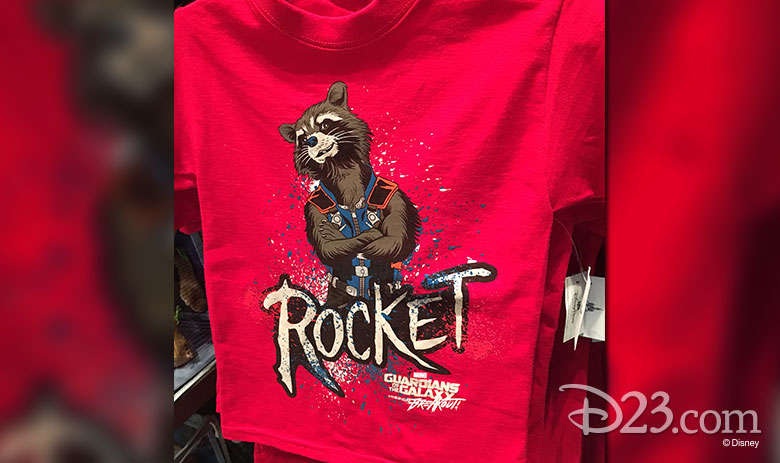 As Rocket says, "There ain't nothin' like me," and now he can boast he's got his very own T-shirt.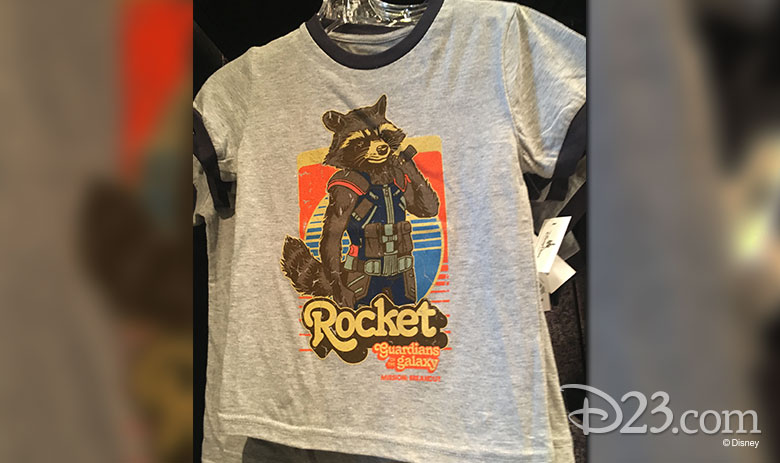 With an ego like Rocket's, of course he has another tee. This groovy shirt looks like it came straight from the late '70s.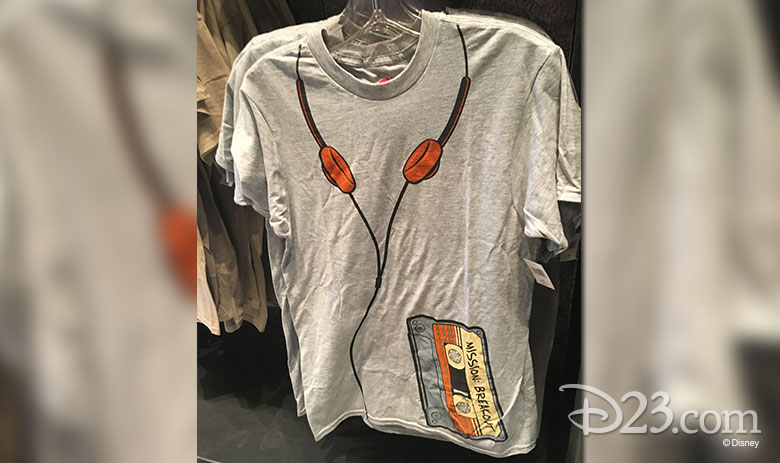 Ah, yes, the all-important portable music player with headphones—this shirt sums up Marvel Studios' Guardians films as well as any shirt could.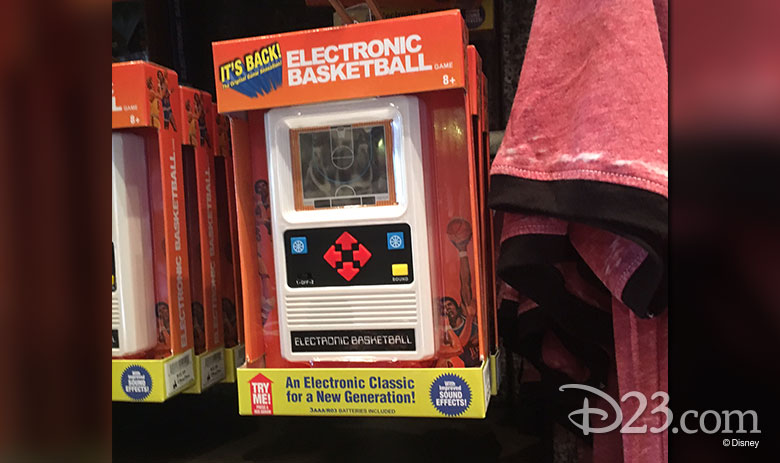 It's the old-school Electronic Basketball game that young Peter Quill had when he was younger.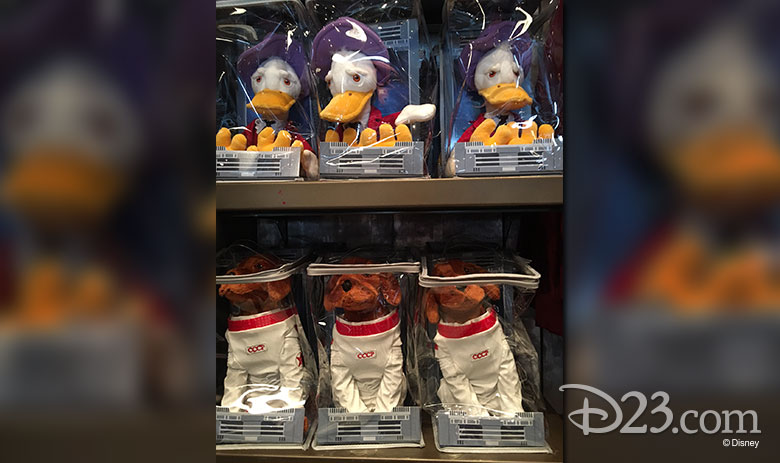 Guardians of the Galaxy has brought back cult favorite Howard the Duck and canine explorer Cosmo. You can pick up your plush of either one.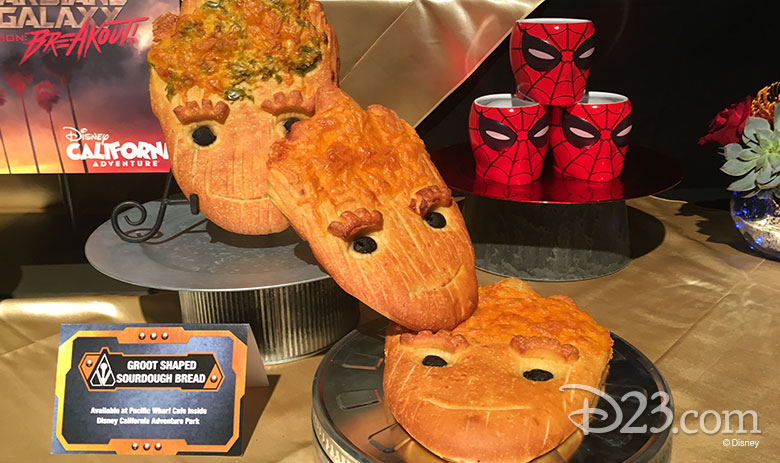 How can you resist that face? And how can you resist this delicious sourdough bread that looks just like like Baby Groot?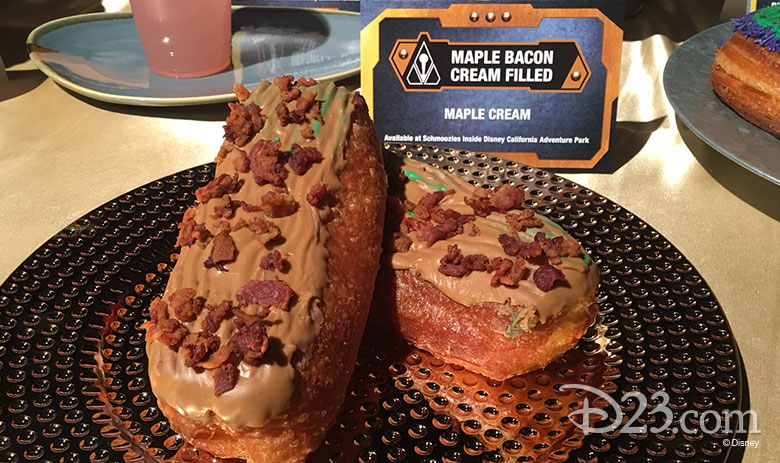 Mmmm, whoever thought of mixing bacon with maple cream should be given a medal. This Maple Bacon Cream-Filled pastry is available at Schmoozies.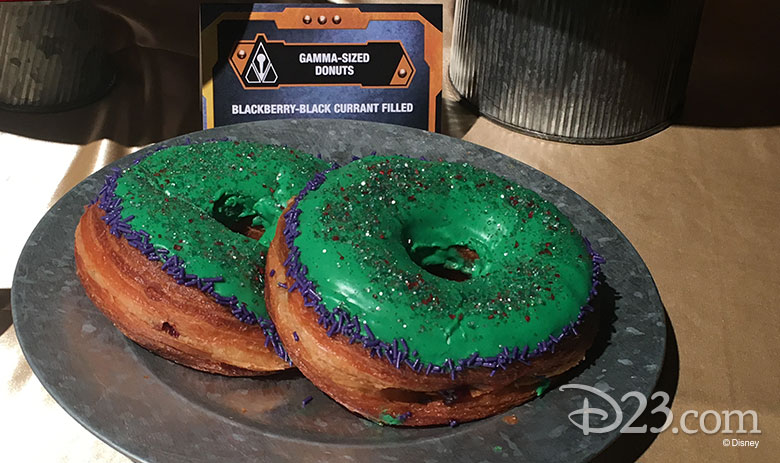 Apparently, Bruce Banner isn't the only awesome product of those gamma rays. Just look at this giant Gamma-Sized Donut (real name), covered in green frosting and filled with blackberry-black currant. The Hulk would be proud.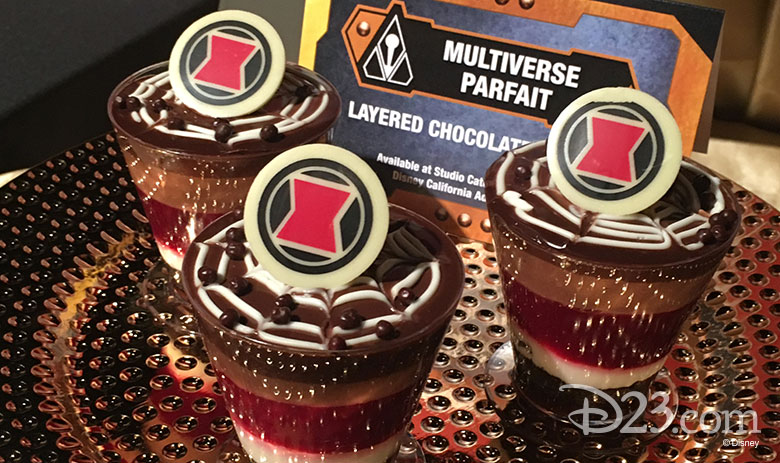 A Layered Chocolate Multiverse Parfait. As Stan Lee would frequently write in his comic books: "Nuff said."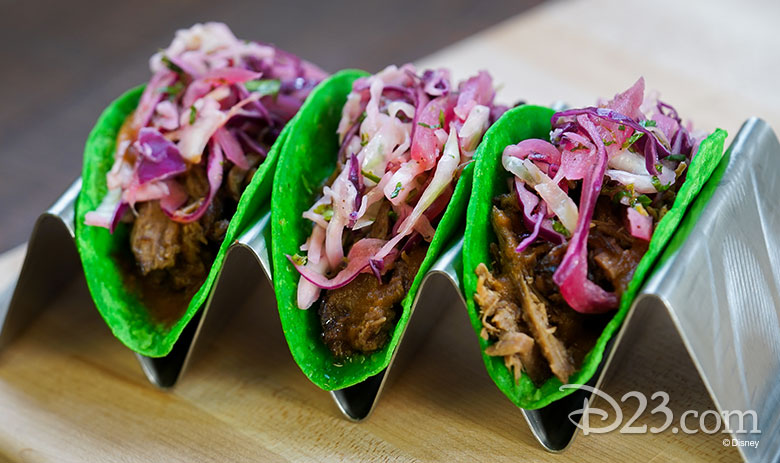 These ain't your momma's tacos—unless your momma happens to live on another planet. These are called The Most Dangerous Tacos In The Galaxy, named after Gamora, who is known as the most dangerous woman in the galaxy. You'll enjoy the barbacoa beef, green onions, and habanero salsa.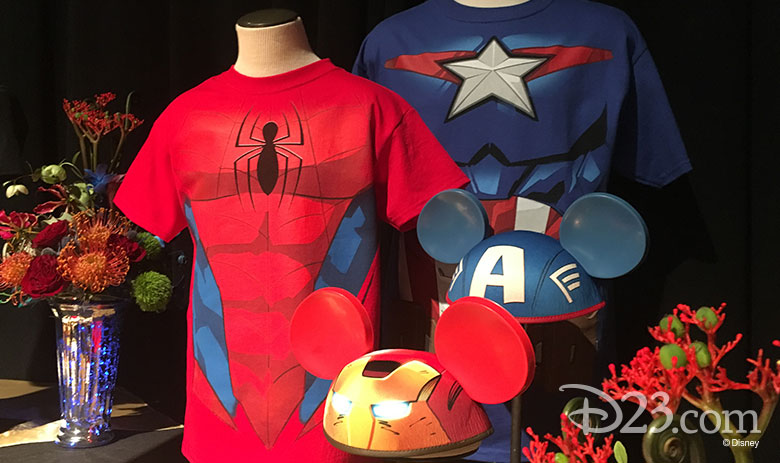 Check out these "fitted" shirts from Spider-Man and Captain America—and don't forget to pick up your very own Marvel-themed Mickey Mouse hats.