By Jim Fanning
What do you get a pirate, or rather, the ghost of a pirate for his 50th anniversary? Forget gold doubloons—this spirited swashbuckler is only after your laughter! Walt Disney's Blackbeard's Ghost, which first materialized 50 years ago on February 8, 1968, is a zany fantasy-comedy that tells the supernatural tale of a track coach who accidently summons the cursed spirit of the infamous Edward Teach, aka Captain Blackbeard. The rascally ghost must perform a good deed in order to gain eternal rest—but such a selfless mission proves challenging for the merry marauder. So with a "Yo ho ho" and a "kree kruh vergo gebba kalto kree," here are eight high-spirited facts about this supernatural funfest as it celebrates its golden anniversary.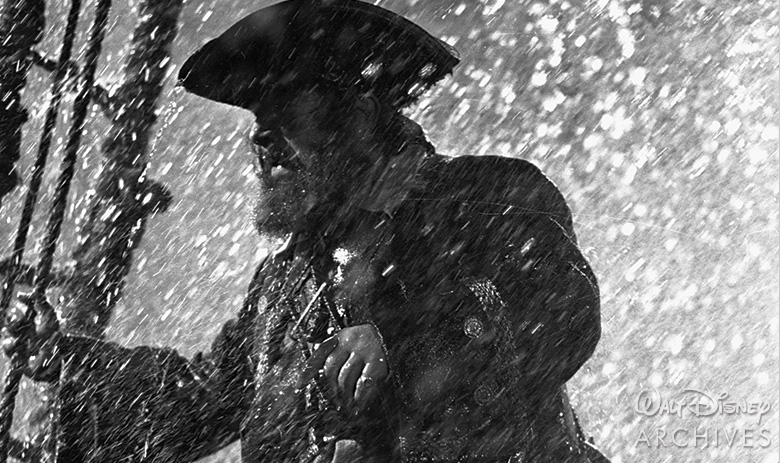 1. Walt Selects a Spooky Story
It was Walt himself who unburied this treasure for Disney. In 1965, author-illustrator Ben Stahl shared his uncompleted novel, entitled Blackbeard's Ghost, with Walt. He liked what he saw and requested that the author show him the book once it was finished. Honoring Disney's request, Stahl gave the completed book and its accompanying illustrations to Walt—and the great showman promptly informed Ben that he wanted to purchase the film rights. Soon development began on a Disney version of Blackbeard's Ghost.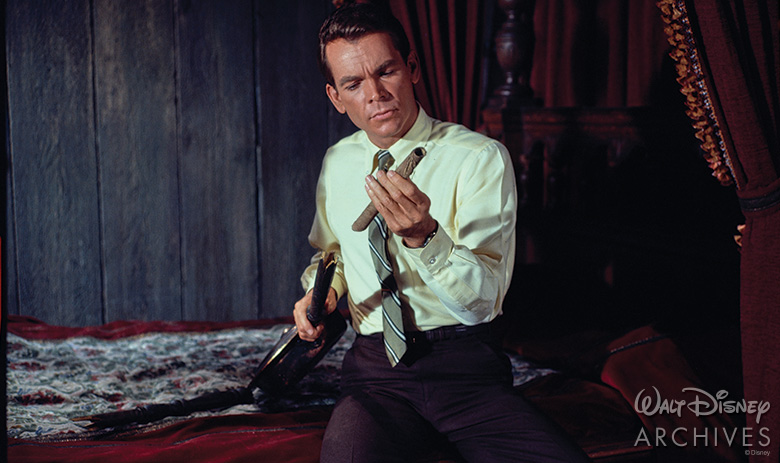 2. Working with Walt to Conjure up the Spirited Scalawag
As always, Walt worked closely in story conferences with co-producer/co-writer Bill Walsh and co-writer Don DaGradi, as well as director Robert Stevenson (all three Disney Legends were Academy Award® nominees for Mary Poppins, 1964). "He seemed to have an enormous amount of energy when he worked on [the script]," said Stevenson. Walt had come up with idea of combining with sports in such films as The Absent-Minded Professor (1961), so he replaced the two boys who conjure up Blackbeard in the book with an adult coach, allowing the invisible pirate to help his track team in sight gags that were DaGradi's specialty. The script was written and storyboarded, and the movie was cast under Walt's supervision. Filming began in 1966. In fact, Walt visited the Blackbeard set on his last visit to the Disney Studio just two weeks before his untimely passing on December 15, 1966.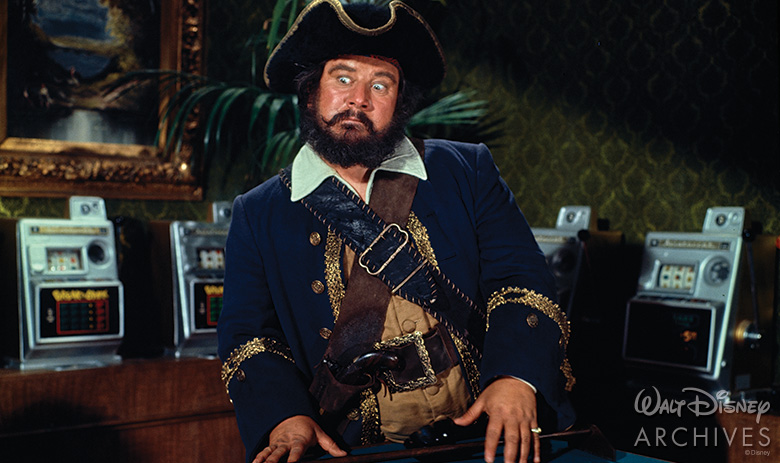 3. Peter Ustinov Embodies Blackbeard
Walt selected acclaimed two-time Academy Award-winning actor Peter Ustinov to portray the piratical poltergeist. The rotund Renaissance man authored 16 plays, seven movie scripts, and six books, and starred in 14 plays, directed six films, and appeared in more than 100 others, among many other accomplishments. "I really wasn't sure what to expect from Peter," admitted Stevenson. "I didn't know how he would like taking orders rather than giving them. On the first day of shooting… not a word from him all day about how we should do a scene. My curiosity gnawed at me until I had to ask him if he had a suggestion about a particular shot. 'It's kind of you to ask. I do have one little idea,' he said. But he wasn't pushy. He earnestly wanted to help." In describing his own approach to playing a pirate's ghost—certainly an eccentric role even for the eclectic Ustinov—the legendary actor said, "Nothing to it if you get the right camera angles. Everyone has a certain amount of spirit. It's simply a matter, then, of getting it on film. Right?"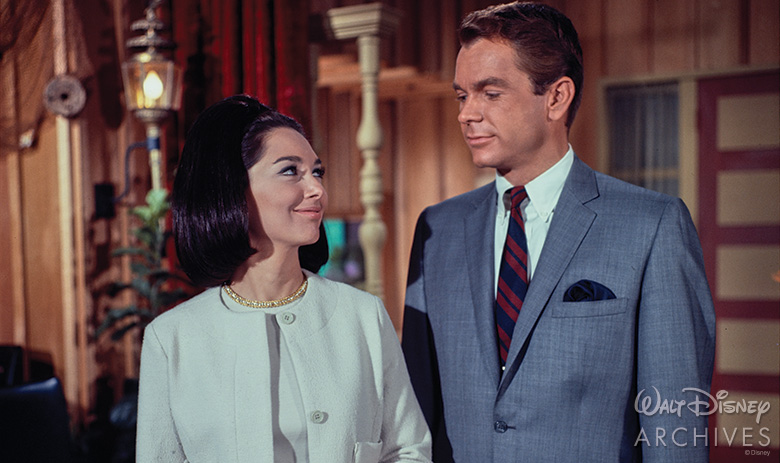 4. A Classy Disney Couple
First paired in Walt Disney's The Ugly Dachshund (1966), Dean Jones and Suzanne Pleshette were reunited by Walt for Blackbeard's Ghost based on their palpable chemistry. Jones brought his usual comical yet sincere believability as coach Steve Walker. As child psychology professor Jo Ann Baker, Pleshette balanced straight-arrow Jones with the same sparkle she would later bring to deadpan Bob Newhart in his classic 1970s sitcom, The Bob Newhart Show. This classy Disney couple would again partner in The Shaggy D.A. (1976).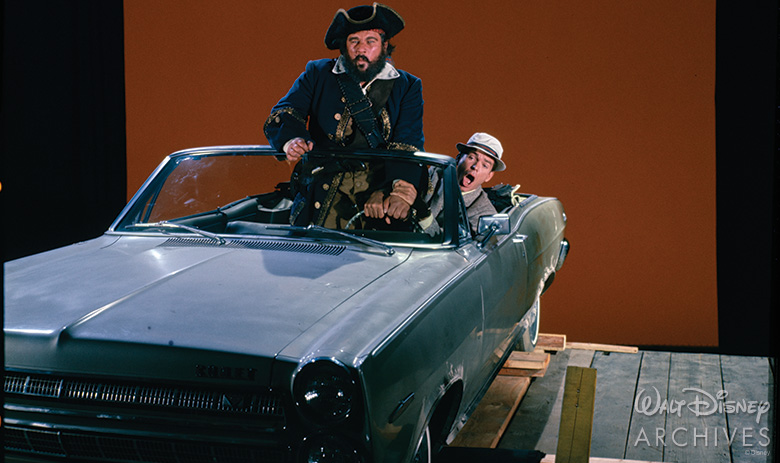 5. A Field Day for Disney's Special Effects Artists
Variety pronounced Blackbeard's Ghost as "highlighted by several very amusing chase and special effects sequences"—and with good reason, for the special effects rank among Disney's best. Robert A. Mattey and Eustace Lycett made possible such visual wonders as a seemingly driverless motorcycle manned by the invisible pirate, a wild ride in a car that Blackbeard steers as if it were a ship, and a slapstick battle with gangsters at a crooked casino. But the true special-effects showcase is the wacky track meet, where the unseen specter gives a boost to the Godolphin College pole vaulter and picks up and runs with relay runner Gudger Larkin, played by Disney regular Hank Jones.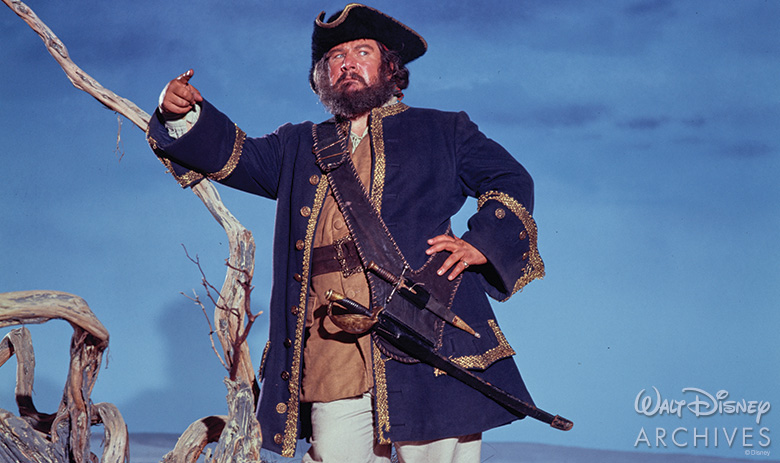 6. Dressing for Skullduggery
One of the most-seen yet still overlooked "stars" of Blackbeard's Ghost is the elaborate pirate captain's costume worn by the blustering buccaneer. In explaining how the 18th-century era seagoing garb was created, Disney Costume Department Head Chuck Keane said that Ustinov was fitted "with off-white canvas pants, a beige raw silk shirt, brown velveteen vest, navy blue wool full-length coat, and auburn velour hat. His boots were specially designed cavalier boots, coming knee high with an extra-wide cuff. To age these boots two centuries, we sandpapered the leather and bruised it without breaking the support features down. In addition to sanding the [costume] material, we sometimes sandblast it, and that ages it in a hurry. His blue coat became an antique in a matter of seconds, buttons and all." As for the actor who was thusly costumed, Ustinov revealed, "I felt like a walking antique wearing these relics from the costume department where they became museum collector's items overnight."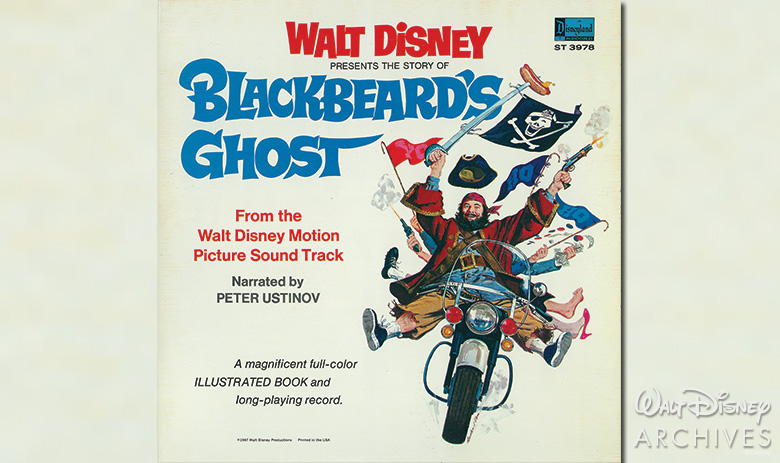 7. Haunted by the Harpsichord
Composer Robert F. Brunner joined Disney while still in his 20s, scoring such films as Monkeys, Go Home! (1967). For Blackbeard's Ghost, Brunner composed and conducted a series of 16 individual pieces. In addition to the haunting "Blackbeard's Theme," the music varied from traditional pirate folk songs played by the Daughters of the Buccaneers to contemporary jazz for the scenes set at Silky's Casino. Brunner's stylish score is amply embellished with the harpsichord, a mostly ignored instrument until it was utilized in many 1960s film and TV scores. The movie's music also features Peter Ustinov and Dean Jones' hearty duet of "Hearts of Oak," the official march of the Royal Navy of the United Kingdom.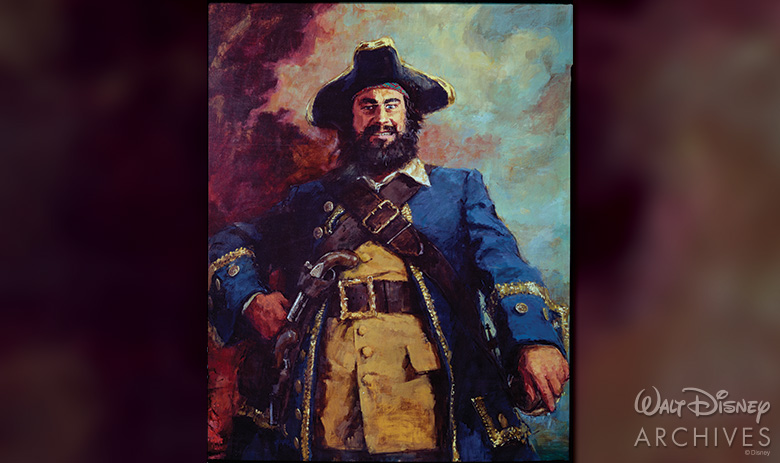 8. A Most Piratical Portrait
One of the most mesmerizing props ever created for a Disney film, the haunting portrait of Blackbeard has an overpowering effect on all who gaze upon it. The imposing portrait was painted by illustrator David Jonas, who also contributed to such Disney films as Lt. Robin Crusoe, USN (1966) and Bedknobs and Broomsticks (1971). "I did a lot of research on what the actual Blackbeard looked like and portraits of that period so that I could give the figure an authentic pose and background," Jonas reported. "I took the 6½-by-4-foot canvas home with me and tinkered with it for about three weeks, and using some old pictures of Ustinov in magazines I'd found, I more or less sketched in the face and added a goodly roguish beard." For a time beginning in 1997, the Pirates of the Caribbean attraction at Disneyland Park included a scene prominently featuring the Blackbeard's Ghost portrait amidst the pirate's plunder.