By Jim Fanning
Action, adventure, fantasy, Sherman Brothers songs, spectacular special effects—all this and Hayley Mills, too!  It's Walt Disney's In Search of the Castaways, released on December 19, 1962 as Disney's big Christmas release. Directed by Disney Legend Robert Stevenson with his usual flair for characterization, humor, and convincing fantasy, this action-adventure epic spins the yarn of Mary Grant, played by Disney Legend Hayley Mills. This fearless teenage adventurer and her younger brother team up with an eccentric professor of geology, a stuffy shipping magnate, and his charismatic son to travel across the globe in search of the Grant children's missing sea-captain father. To celebrate the 55th anniversary of In Search of the Castaways, here are eight amazing facts encompassing all the high adventure, charming romance, and non-stop adventure of what Disney publicity described as "Walt Disney's greatest adventure classic!"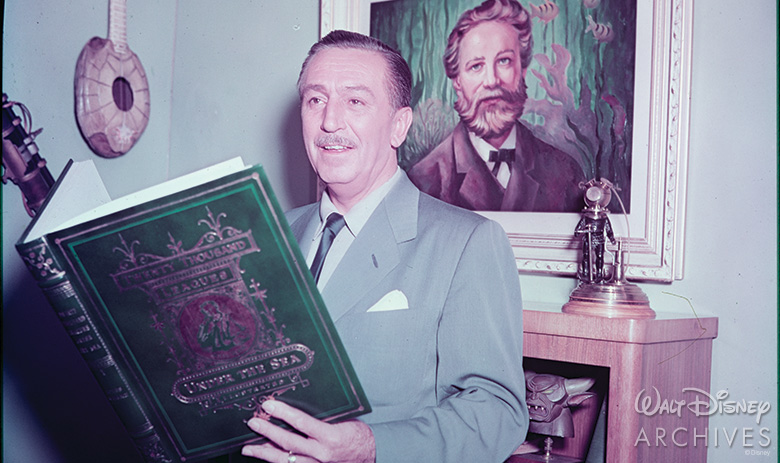 1. Castaways Marked Disney's Return to Jules Verne
Billed in the film's opening titles as "Jules Verne's Fantasy-Adventure," In Search of the Castaways is exactly that. Based on the 1867 novel Captain Grant's Children, the film marked Walt's return to the works of Jules Verne after he so famously brought the author's 20,000 Leagues Under the Sea to the screen in 1954. According to Walt, Verne "imagined some pretty weird and wonderful things." The great showman knew that Verne's fantastical Victorian adventure would make an ideal subject for a Disney live-action film—especially since Walt and his team were the acclaimed masters of special effects ever since their Oscar® win for the 20,000 Leagues special effects. To start on this new Verne project, Walt gave a copy of Captain Grant's Children to his special photographic effects expert, Disney Legend Peter Ellenshaw, requesting that he produce conceptual art envisioning the film-to-be. "There were quite a number of passages [that gave me a] chance to paint some interesting pictures," recalled Ellenshaw. "Finally I had a storyboard filled with sketches. Walt brought in a writer [Lowell S. Hawley and] described the way he wanted the story to follow the scenes depicted in my sketches."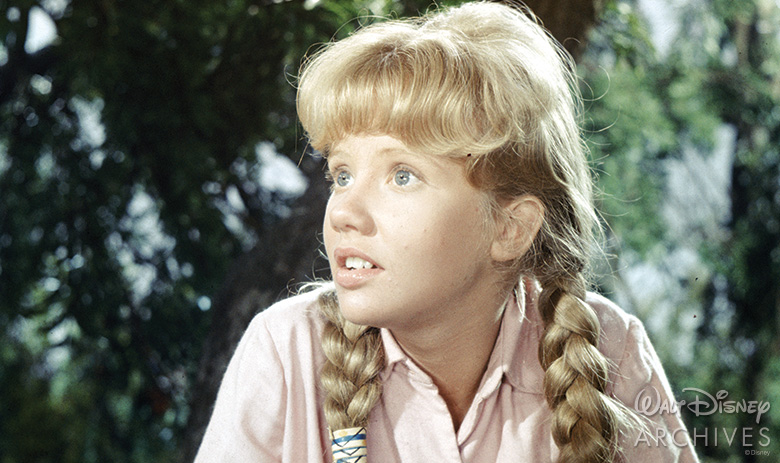 2. Hayley Mills Does Action-Adventure
The talents of Disney mega-star Hayley Mills had already been showcased in the period dramedy Pollyanna (1960) and the contemporary comedy The Parent Trap (1961). Walt had always been impressed with the expressive young actress's versatility so he decided on something completely different for Hayley's next starring vehicle: In Search of the Castaways. As with all of Mills' Disney films, the project was shaped to fit her distinctive persona while still giving her new acting challenges. "Going around the world on all those marvelous adventures, even in make-believe, has been one of the most thrilling times of my whole life," the Disney superstar said of Castaways.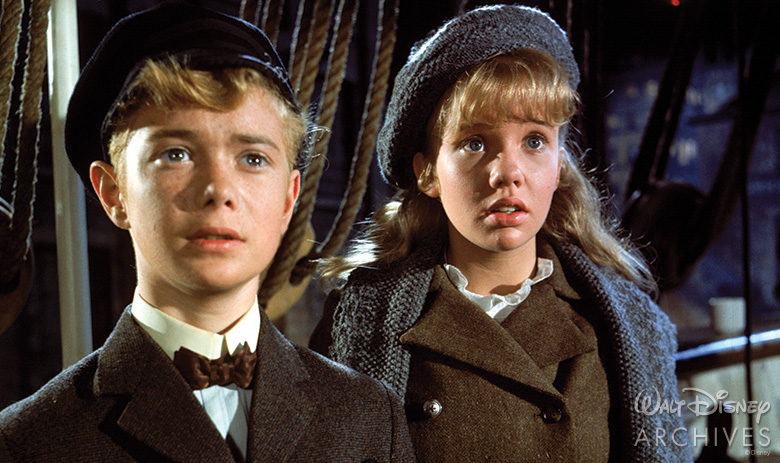 3. The Kids Are All Right
"One of the nicest things about making movies for Walt Disney is that I get to play a girl my own age who enjoys life as much as I do," noted Hayley Mills. In Search of the Castaways featured her first onscreen romance, with Michael Anderson, Jr. aboard as her leading man. The youthful thespians' chemistry had already been proven when Anderson, the young actor who had made such an impression in The Sundowners (1960), appeared with Mills in her screen debut, Tiger Bay  (1959), the movie in which Walt had first seen her while casting Pollyanna. For the role of Mills' younger brother, Keith Hamshere was cast fresh from originating the role of Oliver Twist in the premiere production of the musical Oliver! on the London stage. Disney publicity photos portray Hamshere photographing his Castaways co-stars with his own camera, prefiguring his adult career as a still photographer on the sets of such movies as the Star Wars and James Bond films.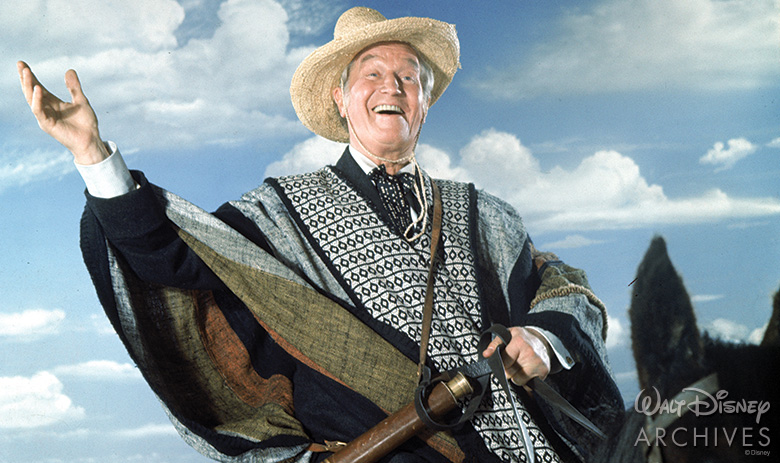 4. Enjoying Maurice Chevalier
Hayley Mills shared her Castaways adventures with another Disney Legend: Maurice Chevalier. Already an established star when he hit it big in 1930s Hollywood, the Paris-born entertainer had made a late-career splash with his supporting role in Gigi (1958), the classic musical that brought him an honorary Academy Award® for "his contributions to the world of entertainment for more than half a century." Walt cast, as he said, "the always effervescent Maurice Chevalier" as Professor Jacques Paganel, described as "his most excitingly different role" in the movie's original theatrical trailer. "It was a great opportunity for a man of my years to work with Walt Disney," said Chevalier. "I think I brought a lot of humor to the part." Chevalier's lighthearted approach is especially evident in his performance of the song "Enjoy It." "That simple ditty, written by two young and talented songwriters, Bob and Dick Sherman, is a wonderful philosophy of life," said Chevalier. "It has also been my philosophy." In 1970, Chevalier sang the Sherman brothers' title song for The Aristocats (1970) specifically in tribute to Walt. "I have always admired this great man. He captured the hearts of all the world's peoples with his wholesome, refreshing entertainment." Chevalier also had a wonderful chemistry with Mills. "She has warmth and humor without being sticky sweet. She never overacts." The duo teamed up again for a delightful concept album, Maurice Chevalier and Hayley Mills Take You to…Teen Street, released on Disney's prestige Vista label in 1962, the same year as In Search of the Castaways.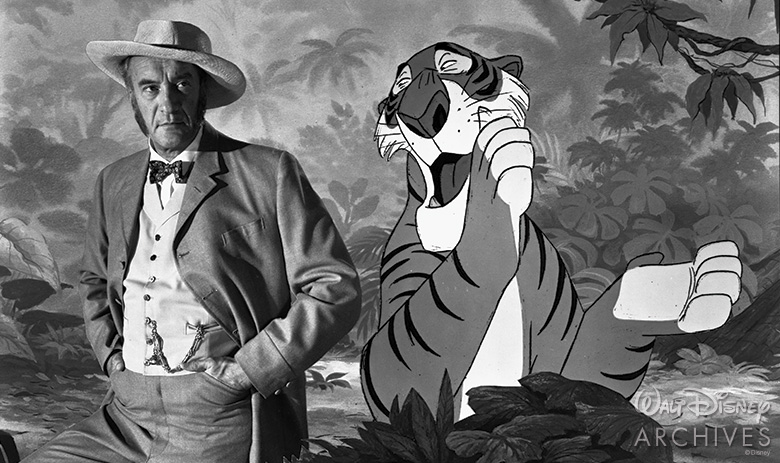 5. Shere Khan Shows Up
An Academy Award winner for his supporting role as the malevolent theater critic Addison DeWitt in the film classic All About Eve (1950), George Sanders plays gunrunner Thomas Ayerton, the villain behind Captain Grant's disappearance. A few years later, Walt undoubtedly recalled Sanders' distinctively sophisticated but sinister voice in Castaways and cast the suavely cynical actor as the voice of the contemptuous tiger Shere Khan in The Jungle Book (1967). Among many other things, In Search of the Castaways presents Disney fans the opportunity to see the voice actor behind Shere Khan in action (in live-action) on screen.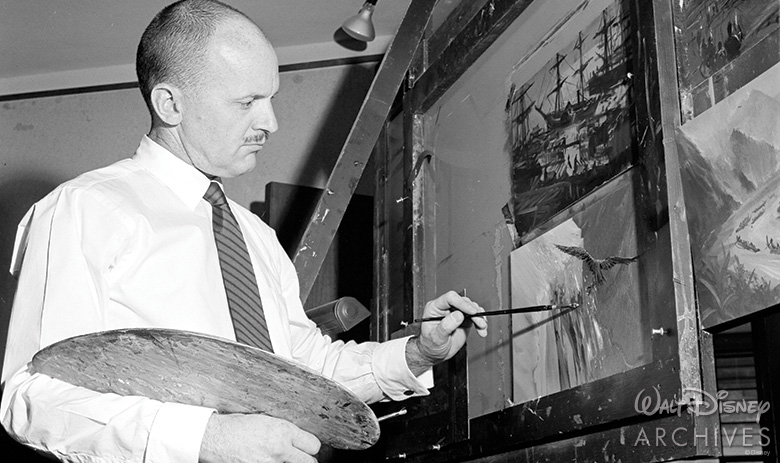 6. Peter Ellenshaw Creates an Earthquake, a Flood, an Avalanche—and More
"Watch for sights and sounds such as you've never seen before in a motion picture!" proclaimed the Castaways trailer, heralding the eye-popping visual effects created by Disney's movie magician Peter Ellenshaw. "Castaways was a movie full of miniatures and mattes," Peter later recalled of his efforts to get his incredible visions onto the screen. "We would spend all day setting up [just one] complex special effects scene… We seemed to have all kinds of effects on Castaways, from earthquakes and volcanoes to floods and tornados… and through it all, the support of a great crew." Castaways principal photography extended from August 8 to November 10, 1961, and the entire production took eight months.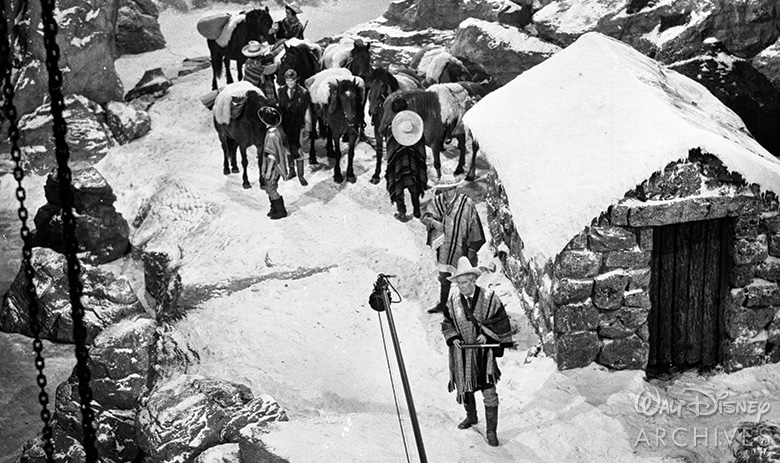 7. Exotic Locales, Enormous Sets
This epic adventure was shot entirely on four sound stages at Pinewood Studios, 20 miles west of London. Later home to famous film series from James Bond to Harry Potter, Pinewood was Walt's British movie studio of choice for his European-set films. Portions of the story's exotic locales, such as Glasgow, Scotland, and Melbourne, Australia; a New Zealand Maori settlement and stockade; and a simulated volcano complete with lava, were constructed on the sound stages. The Disney artisans worked two months building parts of an Andes mountain range, then destroyed it in one minute for the film's shattering earthquake scene. One of the most elaborate sets was built in a tank to simulate a flood. It featured a re-creation of a 150-foot-tall South American Ombu tree, incorporating 600 Ombu branches flown in from the Argentina Pampas at Walt's request. The many constructed environments were some of the largest and most elaborate interior sets ever created for one of Walt's live-action movies.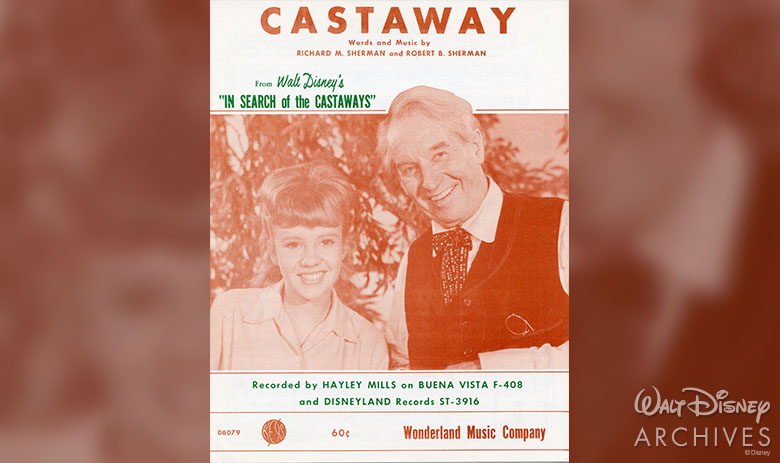 8. Sherman Songs and Native Dances
One of the first assignments Disney Legends Richard Sherman and Robert Sherman received from Walt Disney was to write songs for The Parent Trap (1961), and "Let's Get Together" was a hit for Hayley Mills. For In Search of the Castaways, the Shermans composed the ballad "Castaways" (aka "The Castaways Theme") for the personable star to sing. "We had such an enjoyable experience on The Parent Trap, we were happy to be working again with the adorable, super-talented Hayley Mills again," the brothers later wrote. But they were even more elated when Walt had the inspiration to pair young Hayley with old pro Maurice Chevalier. Richard and Robert's father, songwriter Al Sherman, had composed one of his signature songs, "Livin' in the Sunlight, Lovin' in the Moonlight," especially for the entertainer, so they were thrilled to write new songs for Chevalier to croon in Castaways.
A unique addition to the musical side of this adventure film figures into the film's explosive climax as New Zealand warriors perform the fierce "Maori Haka" dance. Led and trained by a traveling group of native singers from New Zealand called the Maori Hi-Five, real Maoris performed the fierce "Maori Haka," a dance used for centuries as a pre-battle dance. According to Disney publicity, "Eye-witnesses interviewed during the research that went into In Search of the Castaways described the awe-inspiring sight of Maoris, by the hundreds, performing the ancient 'Haka' ritual."