By Greg Ehrbar
Certain past Disneyland attractions stir instant memories for guests fortunate enough to have experienced them—and also inspire the imaginations of those who wish they could have enjoyed them.
Topping many a list is Adventure Thru Inner Space, which opened August 5, 1967. This ingenious attraction took guests through a Mighty Microscope to become tiny enough to enter the molecules of a snowflake, all in a style and manner that was as mind-twisting and unsettling as it was enlightening and optimistic. Here are some little tiny jots and tittles about the Disneyland classic: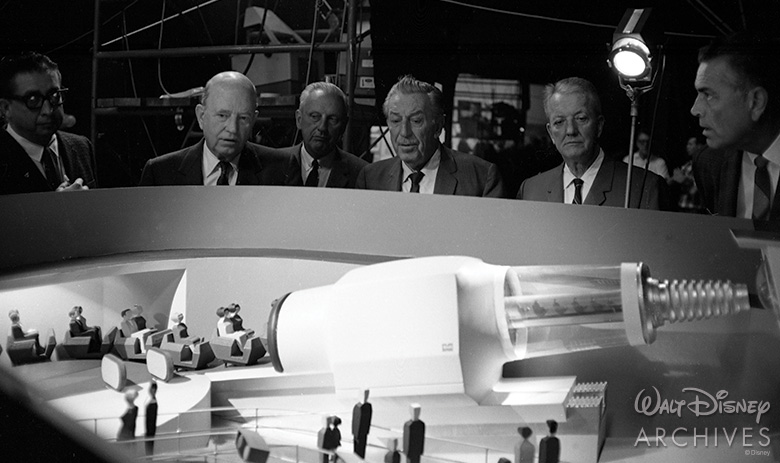 1. It introduced the Omnimover system, which was all started by a candied apple. Imagineer Bob Gurr first dreamed up the idea while brainstorming with Imagineer John Hench. "John wanted to know why we couldn't tell a story by allowing the moving guests to go up and down steep hills and look in any direction, even behind them," Bob recalled. "I casually picked up a toy candied apple on a stick from his desk, twirled it in the air and said, 'Like this?' 'Yeah, like that.'" The ride vehicles were dubbed "Atomobiles." The Omnimover system would later be used to transport guests through the Haunted Mansion and other Disney parks favorites.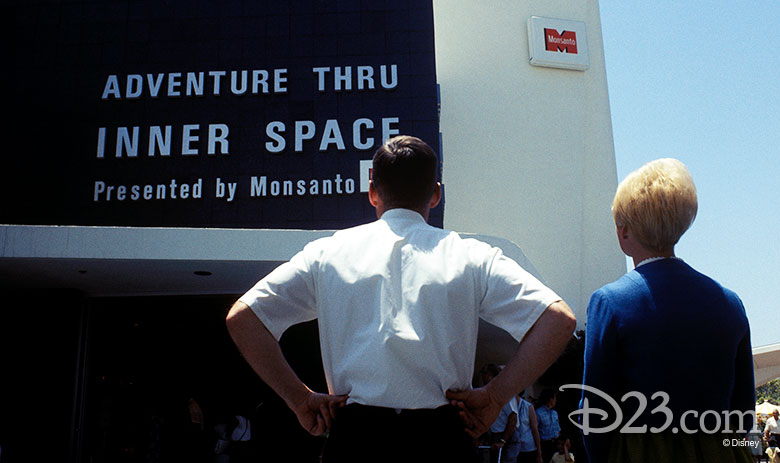 2. It was going to be part of Tomorrowland 10 years earlier. "Science Land"—also known as "Adventures in Science"—was to be built near the present site of Space Mountain. The "Micro-World" attraction would take guests into a drop of water. "The ride vehicles were originally shaped like protozoa," explained Disney author and historian Todd James Pierce from the Disney History Institute. "The first piece of Micro World concept art released (dated 1957) looks very close to the Inner Space pre-show area."
3. It could be a bit scary. Imagineer Alan Coats—son of Imagineer Claude Coats, the show designer of Adventure Thru Inner Space—shared this letter a man wrote to Walt Disney Archives founder Dave Smith from the Spring 2001 issue of Disney Magazine: "I was so terrified by the Adventure Thru Inner Space ride that I snuggled tight to my mom and wouldn't open my eyes. I did open my eyes on a trip about two years later and was fascinated by the ride."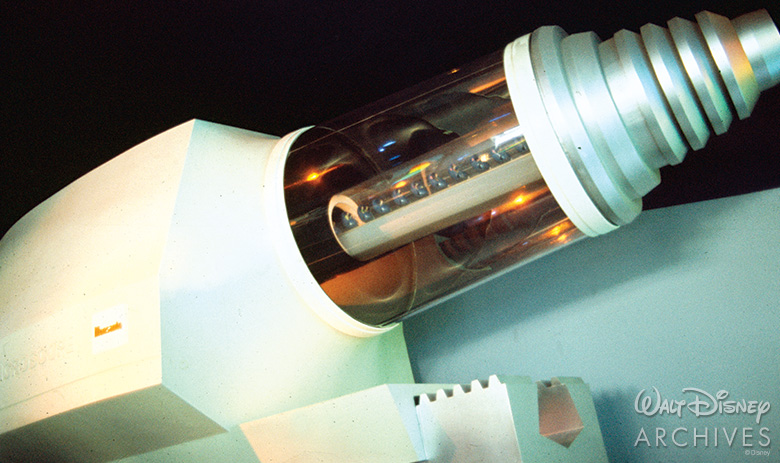 4. The Mighty Microscope was wondrous—and intimidating. Designed by Imagineer George McGinnis, this mammoth device caused many a youngster (and adult) to quiver because one could see other guests aboard their Atomobiles as they went inside, then a few feet up, other guests who appeared to have shrunk in size before entering the snowflake!
5. Paul Frees gave one of his finest—and most unnerving—performances. It was a role he was destined for since being heard in such science fiction films as The Time Machine and recordings like Exploring the Unknown. It is also one of the few, if only, attractions narrated in first person. "It was one of my all-time favorites," says Paul's son Fred, an accomplished voice actor himself. "Partly because it was voiced by dad and partly because I liked science." The attraction's writer, Imagineer and Disney Legend X Atencio—whose credits also include the Haunted Mansion and Pirates of the Caribbean—and Pete Renoudet, who plays Henry in Country Bear Jamboree, also provided voices in the preshow area.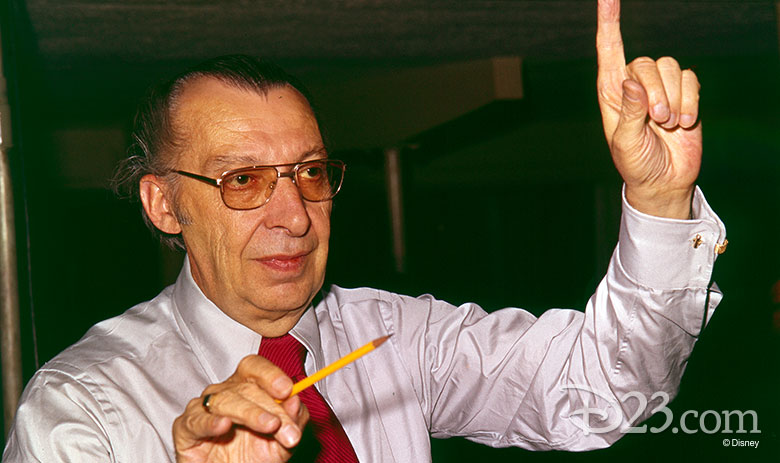 6. Buddy Baker (pictured above) created his most unusual, avant-garde score. "With 45 musicians, on May 31, 1967, Baker recorded some 47 different pieces of music," wrote Disney artist and historian Stacia Martin in The Sounds of Disneyland. "No one before had given musical voice to things like the internal vibrations of a water molecule (bass marimba) or the random frenzy of whirling molecules (electronic flute)." In addition, there was a happy, peppy Sherman brothers tune called "Miracles from Molecules."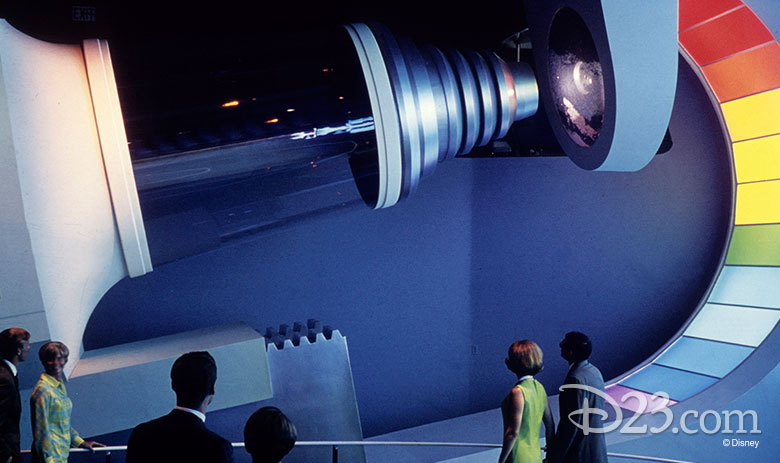 7. It was pre-CG and lasers, but it continues to inspire today's filmmakers. "You weren't really all that concerned about how things were done because you were inside the atom, for gosh sakes!" says Don Hahn, producer of Beauty and the Beast. "And it wasn't just about exploring a snowflake, it was about 'the future' and that was why it was in such a key location in Tomorrowland. It had the same magic, fantasy, and promise to it as going to the moon. It was such a special ride."
8. References to the attraction have been featured in its replacement, Star Tours. After Star Tours replaced Adventure Thru Inner Space (which closed in 1985), guests could find tributes to the original attraction throughout the experience. A keen eye could spot a miniature Atomobile among the scraps passing overhead in the Droidnostics Center and also catch a glimpse of the Mighty Microscope in the lower right view (when the StarSpeeder exited the hangar bay.) Today, in Star Tours – The Adventures Continue, guests can look for the Mighty Microscope as their StarSpeeder exits a tunnel in the Death Star!