By Courtney Potter
Ahoy, mateys! We've got an anniversary on our hands: Pirates of the Caribbean: On Stranger Tides—the fourth installment of the hugely successful Pirates film franchise—sailed into theaters on May 20, 2011… Once again starring Johnny Depp as Captain Jack Sparrow and Geoffrey Rush as Captain Barbosa, On Stranger Tides added some new branches to the Pirates family tree, including Oscar® winner Penélope Cruz (Vicki Cristina Barcelona) as Angelica, the first female pirate in the franchise; and Ian McShane (Deadwood) as the formidable Blackbeard.
The film followed Captain Jack on his quest to the legendary Fountain of Youth, crossing paths with Angelica (with whom he shares a questionable past) and ruthless Blackbeard along the way. To celebrate On Stranger Tides' fifth anniversary—and to piqué our collective interest ahead of the franchise's fifth installment (set to be released in Summer 2017)—we've assembled five surprising factoids about the movie. "Read on, me hearties, yo ho…"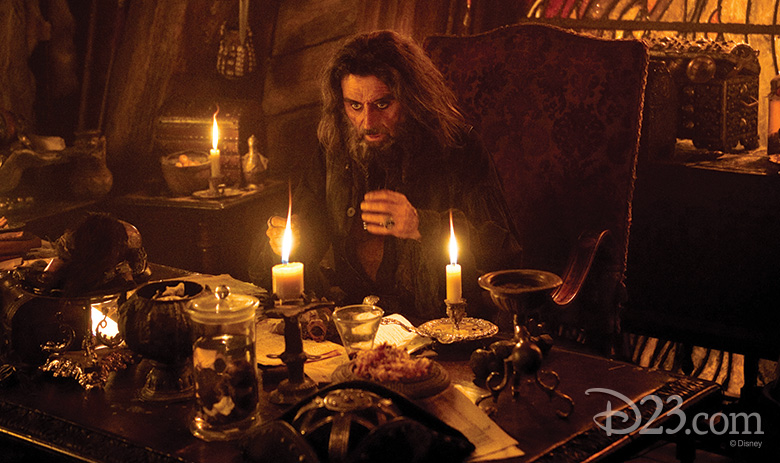 1. It's the first Pirates movie to be shot entirely in 3-D.
"The only way we would release Pirates of the Caribbean: On Stranger Tides in 3-D is if the film was actually filmed in 3-D," admitted producer Jerry Bruckheimer at the time of the movie's release. The crew—led by director Rob Marshall and cinematographer Dariusz Wolski—was among the first in Hollywood history to take digital 3-D cameras into remote locations in Puerto Rico and Hawaii, and to shoot inside real watery caves and full-size pirate ships. And despite its totally "high-tech" nature, the specific equipment used (RED digital cinema cameras) allowed Wolski to film 3-D with greater attention to realistic historic details. "We're trying to be very true to the period in retaining candle and natural life, as you see in 18th-century paintings," he explained.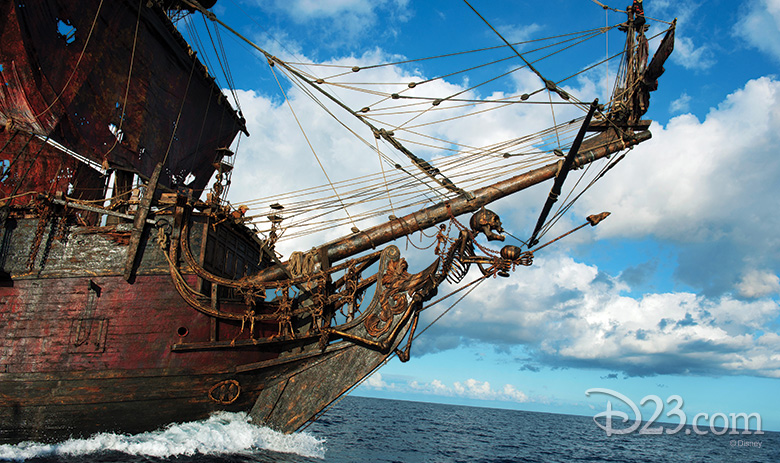 2. Before the cameras started to role, there was a lot of preparation…
Stunt coordinator and second unit director George Marshall Ruge had already lent his skills to the first three Pirates installments—as well as both National Treasure films and The Lord of the Rings trilogy)—before taking on On Stranger Tides. Ruge and his team created elaborate set pieces on which to stage intricately choreographed fights, including a two-level pub storeroom and the ship rigging of the Queen Anne's Revenge… some of which required more than six months of groundwork. The movie enlisted a whopping 100 stunt players for filming in England alone! Additionally, Penelope Cruz endured two months of training in Los Angeles before ever stepping foot on an On Stranger Tides set: "[Ruge's team] taught me to lose the fear, and how to be 100 percent alert," she said.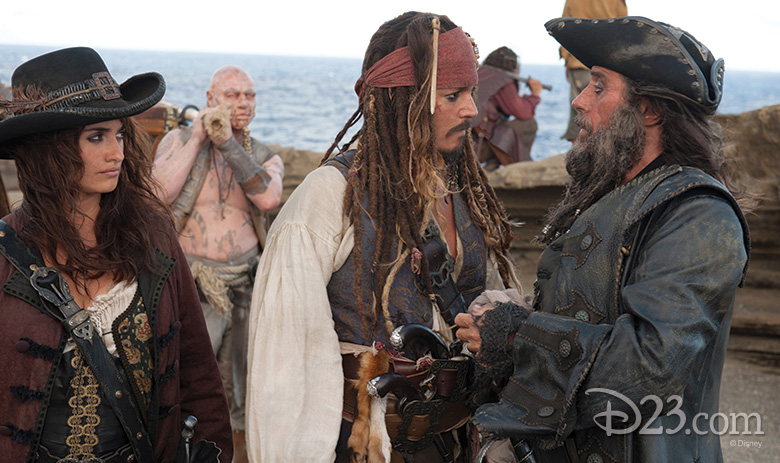 3. For On Stranger Tides' costumes, the devil was truly in the details.
Penny Rose, the costume designer for all four Pirates films, left no detail unattended to when it came to adorning Captain Jack, Barbossa, Blackbeard, and the rest of the cast with accurate duds. More than 1,700 different fabrics were acquired in Florence, Italy, and buttons were bought from a small store in Paris; an amazing 700 costumes were created in Rome just for the movie's background players! "The costumes are constructed absolutely authentically," admitted Rose. "There are no modern gimmicks within them. You'll find no zippers or Velcro on these costumes!" Bonus fun fact: Depp's Captain Jack had 80 different headscarves, so he'd never run out…
4. Zombie makeup is harder than it looks.
The film's Makeup Department Head, Oscar® winner Joel Harlow, charged his fellow department artists with creating and executing the look of Blackbeard's eerie zombie crew. "We did a lot of research into Santeria symbols, voodoo lore, classic zombie movies, as well as shrunken heads," said Harlow. "And we did an initial battery of testing in Los Angeles before filming began." Ultimately, the makeup on each zombie took an average of three-and-a-half hours to complete.
5. …And it wouldn't be a Pirates movie without memorable music!
Filming for On Stranger Tides was completed on November 18, 2010—at which time, the film's post-production team shifted into high gear. Composer Hans Zimmer, who'd given the first three Pirates films their distinctive musical sound, was back to create a score that was hopefully both traditional and innovative. "You try to treat each film as an autonomous movie," Zimmer explained, "but at the same time, there's great fun in revisiting 'old friends,' as it were." Since Penélope Cruz's character, Angelica, is Spanish, Zimmer felt there should be some Latin influences to this particular score—so he enlisted the help of Mexican guitarists Rodrigo y Gabriella. "It's very exciting because it's the first official invitation for us to collaborate with a great composer for a film," Gabriela said.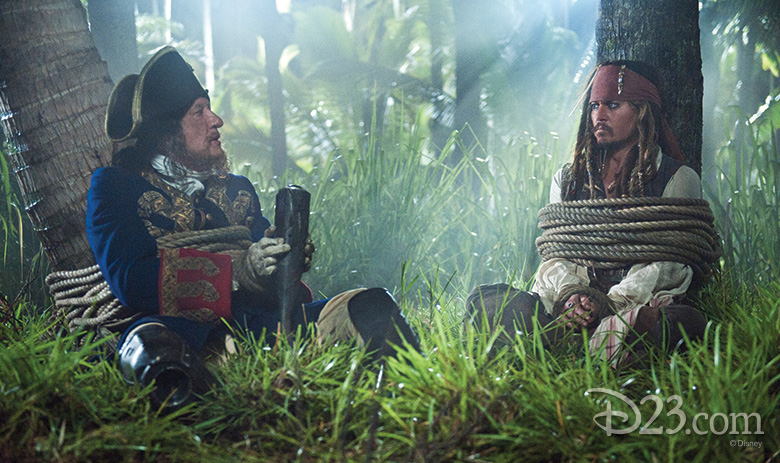 Don't forget: The next Pirates film, Dead Men Tell No Tales, will reunite Captain Jack and Captain Barbossa with Will Turner (Orlando Bloom)—and will introduce brand-new villain Captain Salazar (Javier Bardem). The adventure begins May 26, 2017!