One of the Victorian-themed attractions from the never-built Discovery Bay.
D23 Member Patrick Johnson shares his Destination D: Attraction Rewind experience with caricatures of the presenters and attractions shown throughout the two-day event.
Participants at this year's Destination D: Attraction Rewind were restricted from taking photos at the presentations because Imagineering shared many unpublished and unreleased images and videos, including some virtual ride-throughs of attractions that were never realized. I've always been fascinated by the history of WED/WDI and their work at the 1964 World's Fair, and I love learning about Disney attractions that never came to be. I wanted to remember as much about the panels as possible.
Mickey's of Glendale came to the rescue. I purchased Marty Sklar's The Most Frightening Thing in the World, a hardcover spiral-bound sketchbook, and filled the pages (sometimes front and back) with more than 100 ballpoint pen sketches of the presentations. I drew caricatures of all the presenters and sketched of as many of the slides as I could.
Acting like a courtroom sketch artist was enjoyable, and it enriched my Destination D experience.
I loved drawing the various pavilions from the 1964 World's Fair. Their graphic shapes and clean lines made them easy to capture with a few pen strokes. The most challenging work to draw was Tony Baxter's presentation of Discovery Bay. The artwork was so rich and detailed, and there were so many slides. The moment I'd look down to sketch the Hyperion in its hangar, the slide would change to a Nautilus-themed restaurant or a whimsical dragon dangling from a large balloon.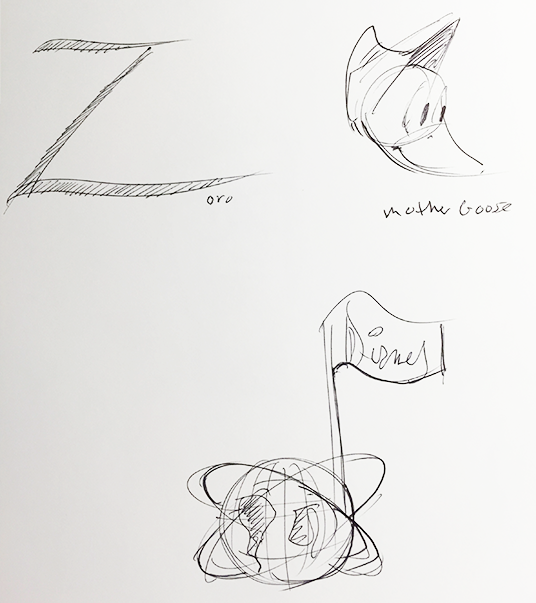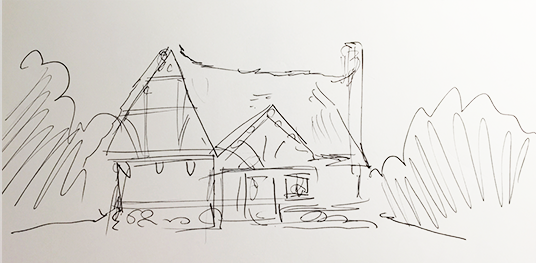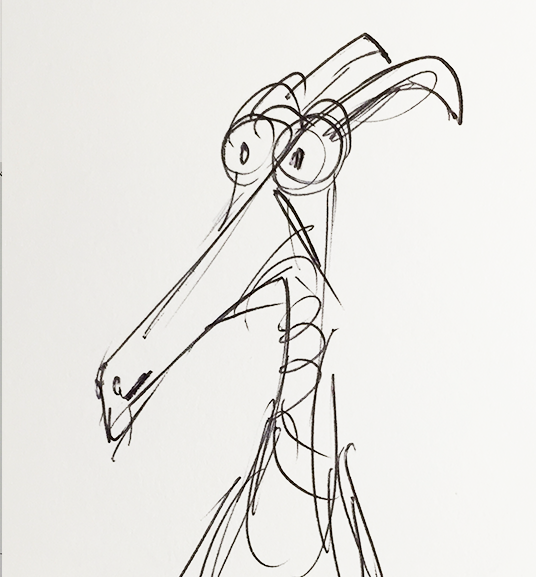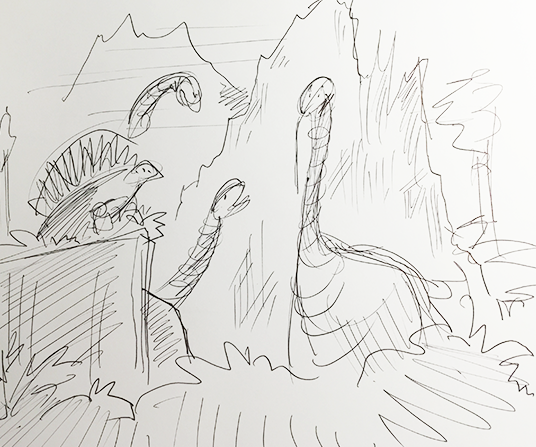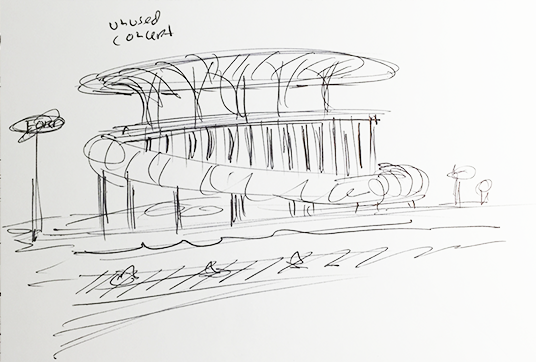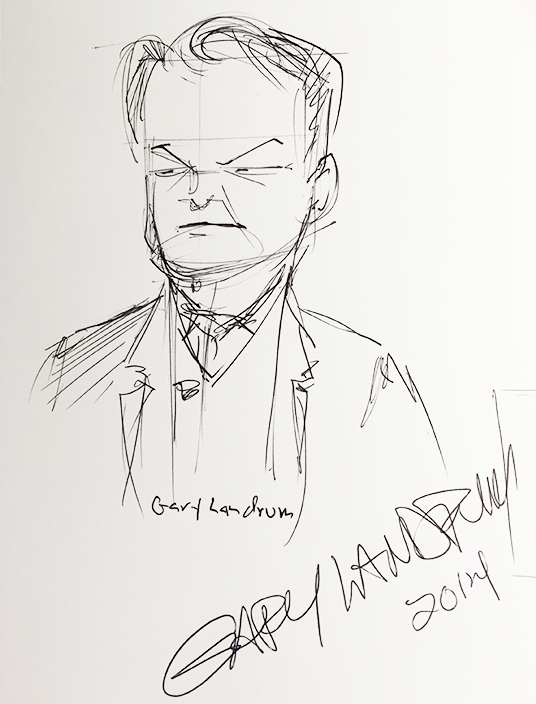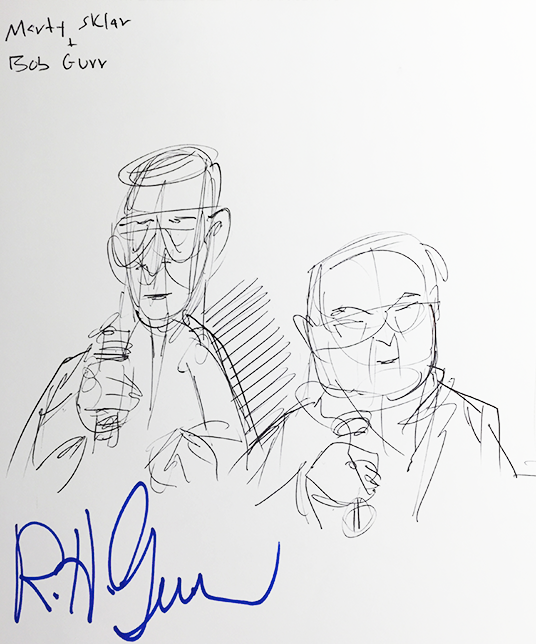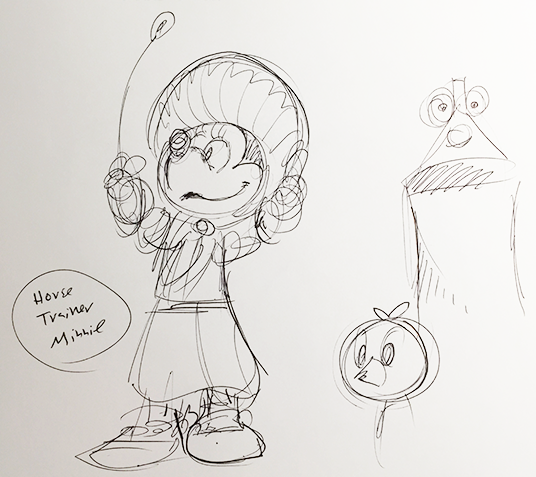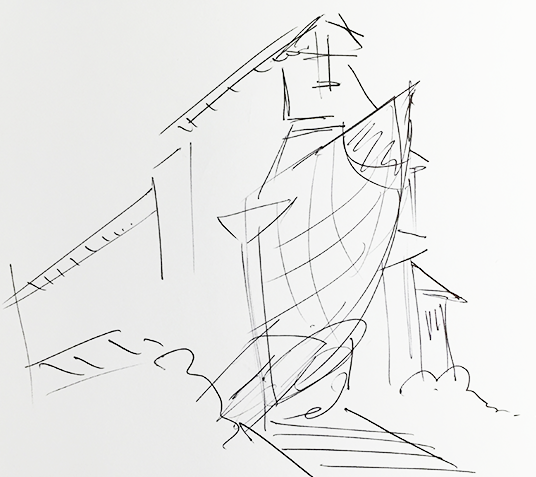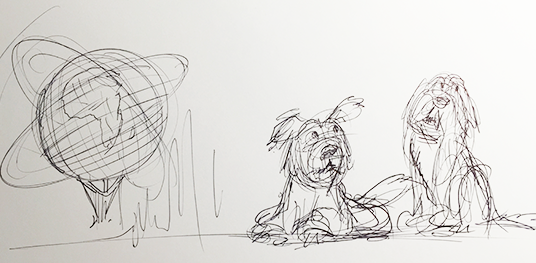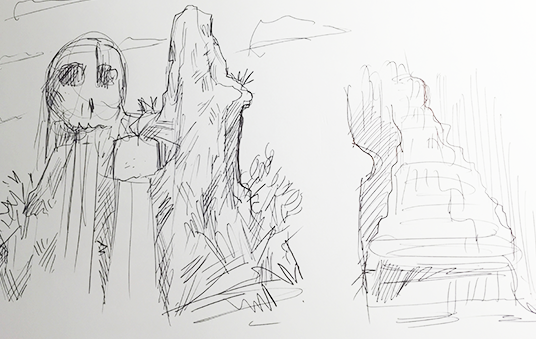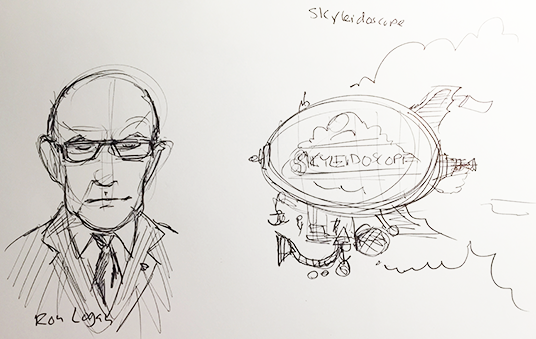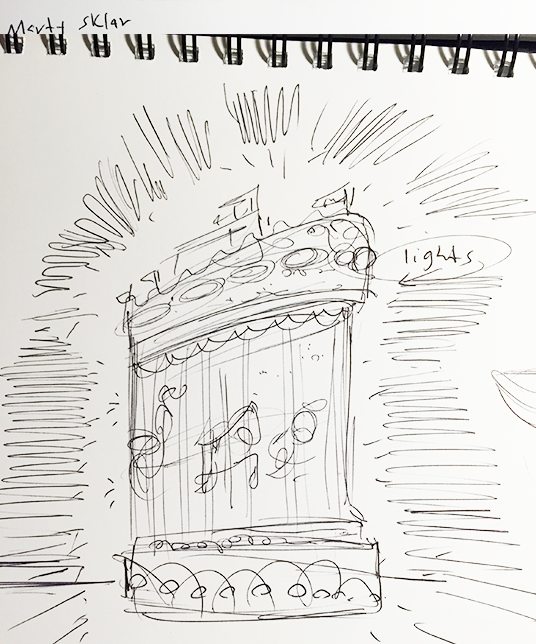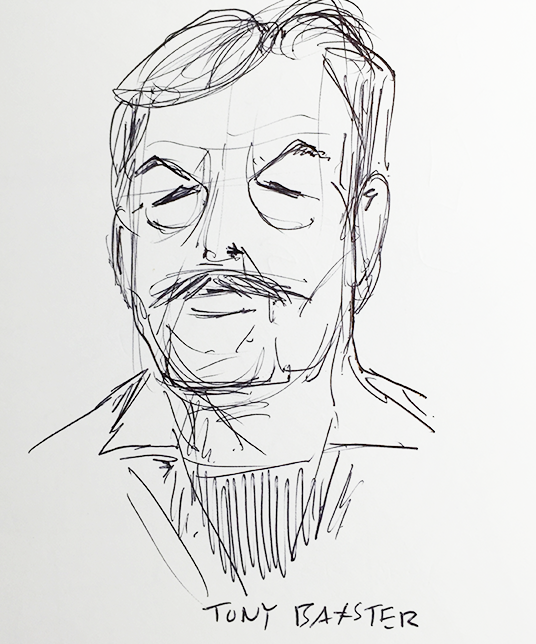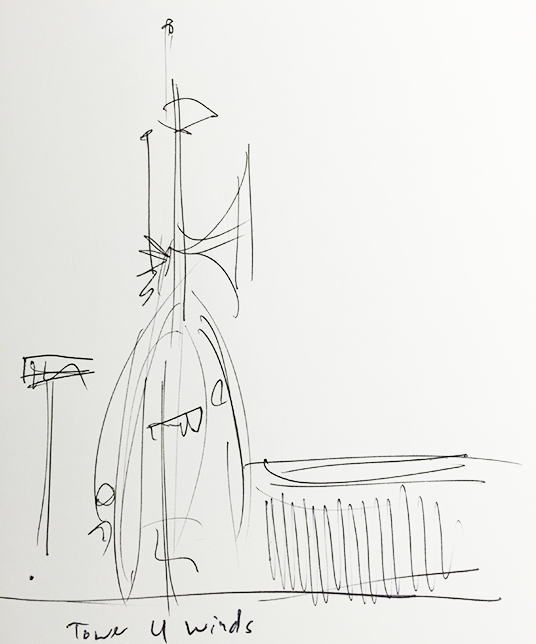 Patrick Johnson is a D23 Member, professional puppeteer and puppet builder, and the co-owner of Glendale, California-based puppet company Swazzle. Patrick was an additional Muppet performer for the Disney feature films The Muppets and Muppets Most Wanted. He puppeteered on Disney XD's Team Smithereen, The Pee-wee Herman Show, and a special holiday episode of The Simpsons featuring Katy Perry.