By early 1940, Walt Disney and his staff moved from the tight quarters of their studio on Hyperion Avenue to a brand-new, masterfully planned campus in Burbank. It was in this special place that some of Disney's most legendary and beloved productions were made—from Pinocchio and Pirates of the Caribbean to favorite television shows and attractions for Disneyland.
Commemorating 75 years of Walt's "dream factory," the Walt Disney Archives has unveiled an all-new display exploring the Disney Studio's rich legacy.
In one display, historic materials and equipment used in soundstages, offices, and other facilities tell the behind-the-scenes story of the Studio's operations and the people who worked there. Another case showcases an array of props and costume pieces from some of the most beloved films and shows produced on the 51-acre lot.
The display—which features more than 25 items, including many never-before showcased by the Archives—are available to employees and Cast Members at the Disney Studio, as well as D23 Members and their guests attending D23 Day at the Walt Disney Studios and Archives (April 25, June 20, and November 7) and VIP Studio Tours (May 29 and November 6).
Here is a preview of just some of the items on display: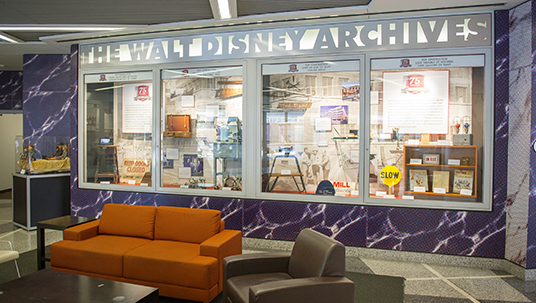 The 75th anniversary of The Walt Disney Studios in Burbank is celebrated in two all-new displays at the Disney Studio lot.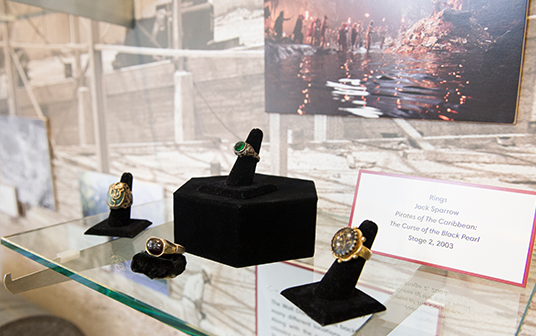 Rings worn by Captain Jack Sparrow in Pirates of the Caribbean: The Curse of the Black Pearl (2003), which was partially filmed in Stage 2.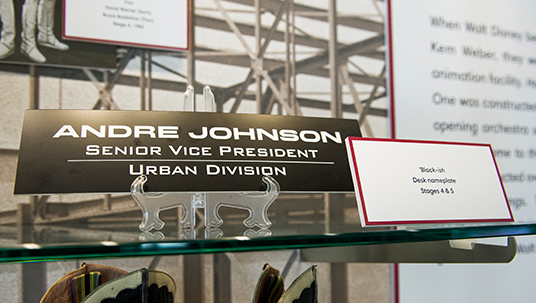 Andre Johnson's (Anthony Anderson) nameplate from ABC's Black-ish (2014).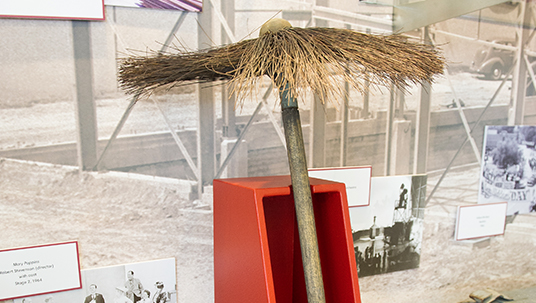 A chimney sweep's broom head used in Mary Poppins (1964), which was filmed entirely in the Studio's soundstages.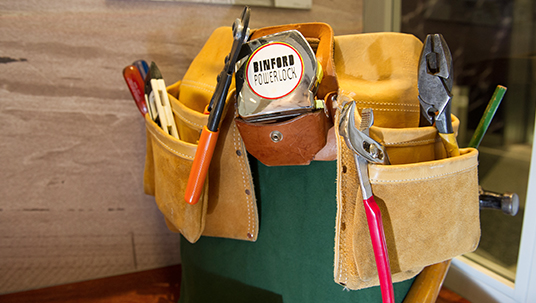 Tool belt worn by Tim Taylor (Tim Allen) in Home Improvement. Eight seasons of the hit television series were filmed on Stage 4 from 1991–1999.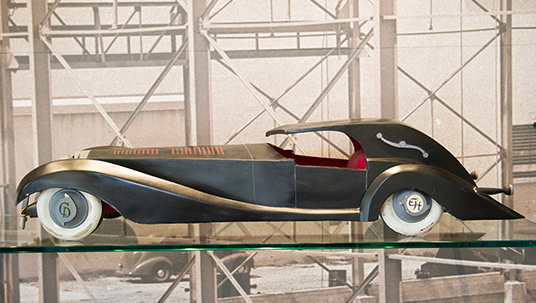 A model of Cruella De Vil's car, created for animators during the production of One Hundred and One Dalmatians (1961).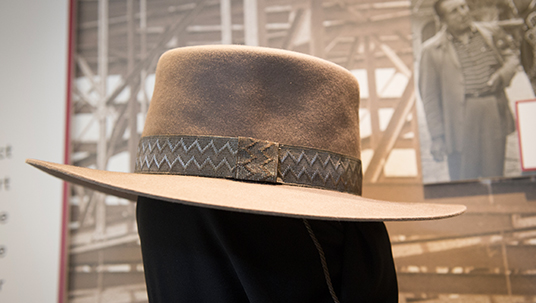 Hat worn by Don Diego de la Vega (Guy Williams) in Zorro (1957), which filmed on the Studio backlot.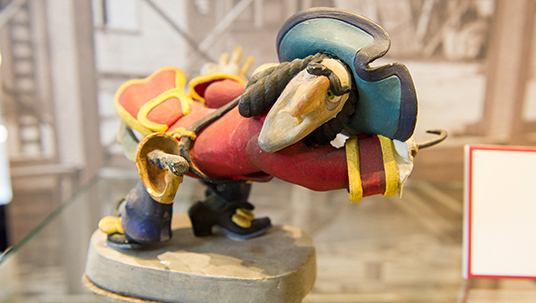 An early animator's model of Captain Hook for Peter Pan, which would eventually be released in 1953. A very careful eye can spot the model in a sequence of The Reluctant Dragon (1941), a feature film which showcased the new Burbank Studio.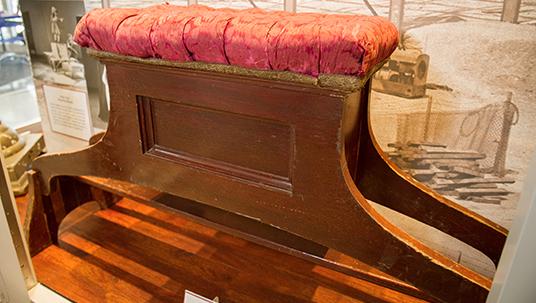 Organ bench used by Captain Nemo (James Mason) in 20,000 Leagues Under the Sea (1954).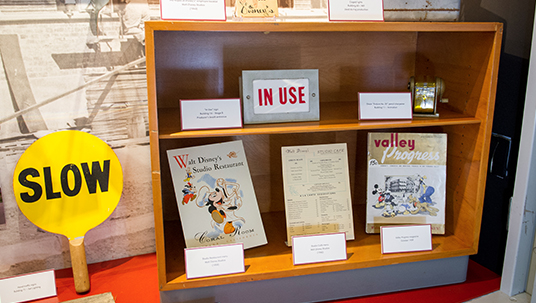 Commissary menus, an employee handbook, equipment, and signage all help tell the story of day-to-day life at the Disney Studio.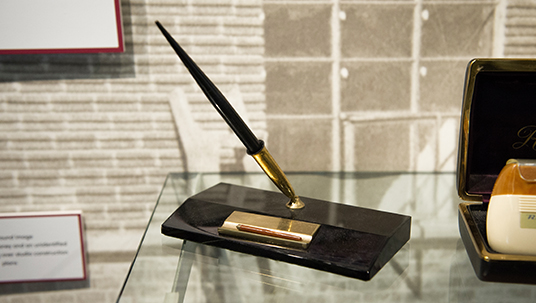 Pen and holder from Walt Disney's formal office, which was located in the 3-H wing of the Animation building.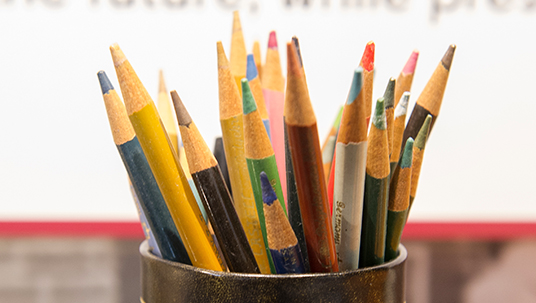 Pencils and pencil holder from Walt Disney's formal office, which was located in the 3-H wing of the Animation Building.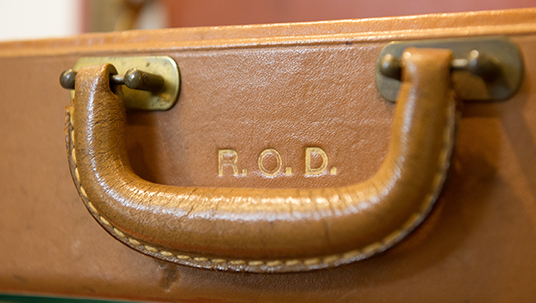 Briefcase from the office of company co-founder Roy O. Disney.
All events, dates, and displayed materials are subject to change.