By Beth Deitchman
He was the "playmaker" for Disney Channel's much-loved High School Musical trilogy, but since 2015, director/choreographer/executive producer Kenny Ortega has had his head in a different game. Today, Descendants 2 premieres on an unprecedented six channels at once—a testament to the popularity of the Disney Channel Original Movie Descendants, which introduced the offspring of some of Disney's most evil villains and their "wicked world" of the Isle of the Lost. The Villain Kids—or VKs, as they're known—strike a chord with viewers in much the same way that High School Musical's Wildcats did, and they've made a huge impact on the bestseller list, the music charts, and at retail.
When we asked Ortega whether there's a recipe for a successful Disney Channel franchise, he shared a few key ingredients with us. "The big answer is having the right idea, where you're going to be able to not just attract attention, but find an audience who's going to want to come back and watch it again and again, and be thirsty for more," he told D23.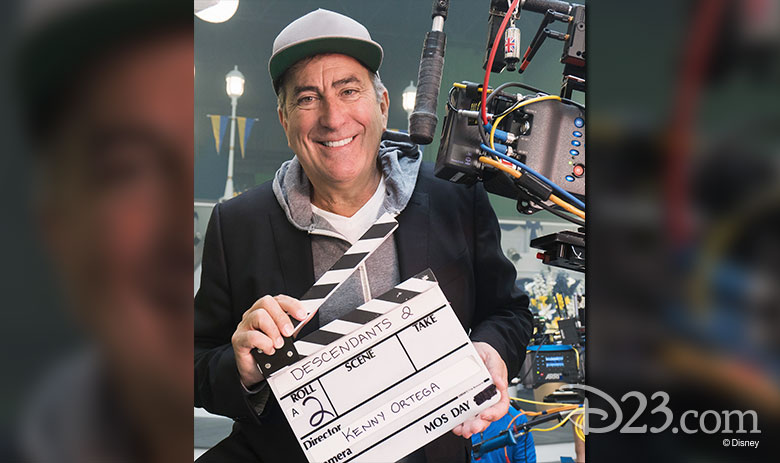 But, Ortega stressed, characters and a compelling story are no less significant. "I think that in High School Musical and in Descendants, we have these characters who come from different backgrounds that are dynamic in terms of their difference," he pointed out. Even though characters like Mal, Evie, Carlos, and Jay are the offspring of some of the most evil characters in Disney history, Ortega stressed, they're still relatable, which is why he believes that Disney villains have become the new Disney heroes. "I think there's a really big story there. It's that no matter where we come from, no matter what we've done, we have the ability to make choices that can determine who we're going to become, and the choices can impact other people around us," Ortega detailed.
From Zac Efron and Vanessa Hudgens to Sofia Carson and Dove Cameron, Ortega has worked with amazing young actors at the relative start to their careers, casting them in films that have a scale that could challenge even the most veteran actors. "I always look for partners," Ortega explained. "It's not enough to just come in and show that you have a skill as an actor or you have a voice or good movement skills. I'm looking for a person who is going to have opinions about their character. Who is a thinker. Who is an 'imagineer.'" He was blown away by the dedication of the young cast of the High School Musical franchise, mentioning Efron's insistence that Ortega shouldn't be afraid to make the cast work.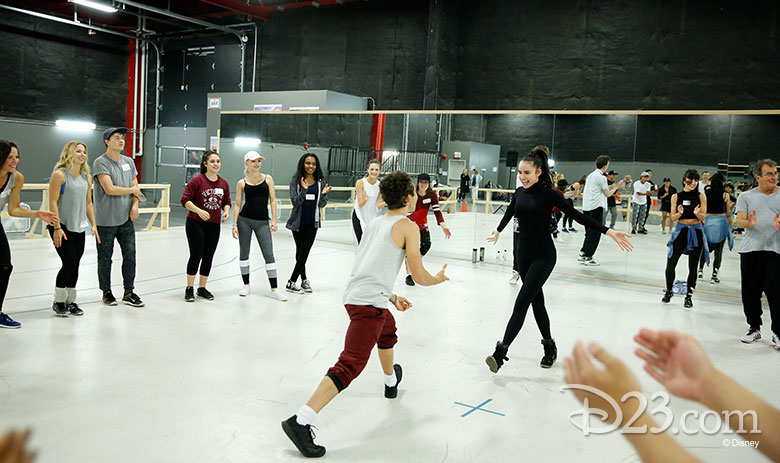 "And that's how I feel about everyone on Descendants 2—the new kids and the kids who are returning. They're not afraid to do the work—they love it. They love raising the bar on themselves. They love having breakthroughs. They love learning. And that's what makes them great partners," Ortega said.
Ortega was drawn to the story of the Descendants from his first reading of the original script. "I was blown away that we were talking about the descendants of these heritage characters," Ortega recalled. "The thought of being able to play with these brand-new characters who are born out of some of the greatest characters in all of Disney, many of which I grew up with, was so exciting to me—and also really frightening. Wow, what a responsibility!" He immediately envisioned how music and dance could help tell the story, and says the story came alive on the page. "As I was reading it, I found myself on the Isle. I found myself in Auradon," he shared. "And whenever that happens to me—whenever I leave the page and I'm in the world, I know that there's something there for me. That was it. I got bit—real hard and real fast!"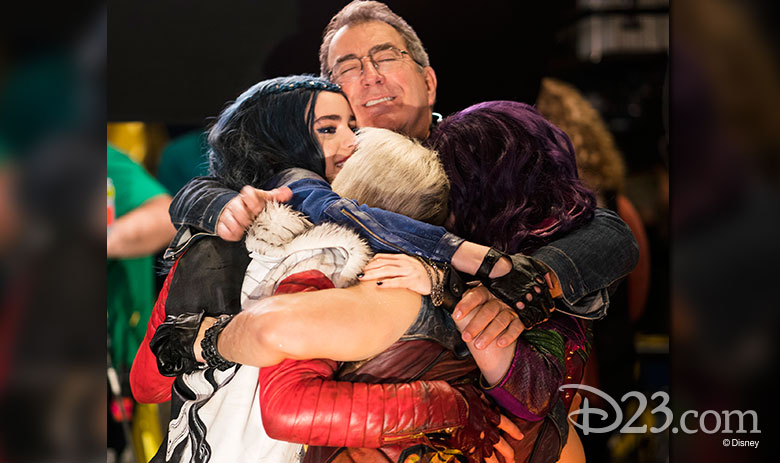 One need only spend a few moments with Ortega to see how much he's enjoying his time in this fantastical world and, when pressed, he confessed to having a favorite sequence. "I've always loved pirates and I've always loved Peter Pan. That was part of my childhood—I don't know how many fences I fell off or how many sticks I broke sword fighting with my neighbors," he laughed. He was thrilled to be able to play in that world with new characters like Uma and Harry Hook, and he pointed to the sequences on the old ship on the Isle of the Lost as some of his favorites: "They hearkened back to my own childhood and the things that excited me first in my life and made me want to be a filmmaker."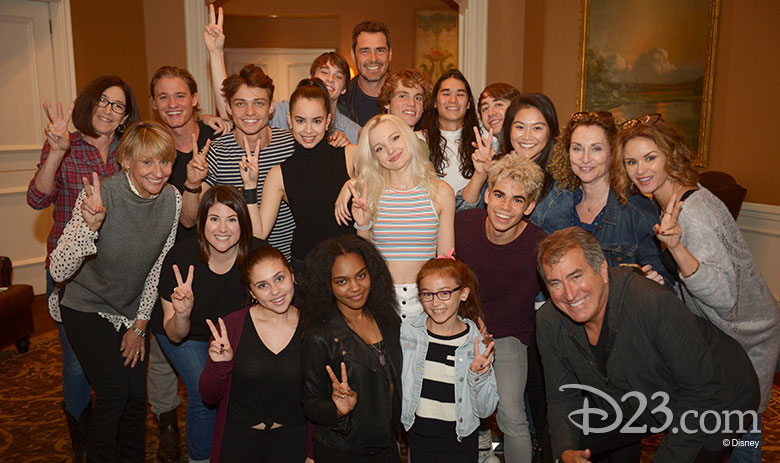 The VKs have got all the ways to be wicked, but fans have all the ways to watch Descendants 2 tonight. Tune in to Disney Channel, ABC, Disney XD, Freeform, Lifetime, and Lifetime Movies at 8 p.m. EDT, and then stick around on ABC for Descendants 2: ABC After-Party, airing at 10:30 p.m. EDT on ABC.