By Beth Deitchman
We've met a whole litter of adorable Disney dogs over the years, from Lucky in One Hundred and One Dalmatians and Dug in Up, all the way back to the original top dog himself, Pluto. But Disney Junior's newest series, Puppy Dog Pals, introduces the most darling, "pugtastic" canine cuties we've met in quite some time. The series is created by comedian Harland Williams, who you've heard in the film Meet the Robinsons and on Disney animated series like The 7D and Jake and the Never Land Pirates; he is also a veteran of numerous TV series and movies, including the Disney release RocketMan (1997).
Like Bob, the devoted pet owner he voices in Puppy Dog Pals, Williams once had his own dynamic doggie duo, a Chihuahua named Captain Chili Dog and a rarer breed—a Jindo—with the moniker Fisherman Bob. Before leaving his house every day, Williams would lay out newspapers for the pair and instruct them to not forget to "do their business." Puppy Dog Pals was inspired by Williams' musings about the kinds of adventures—and misadventures—two puppy pals might get into if they really believed they had pressing tasks to accomplish.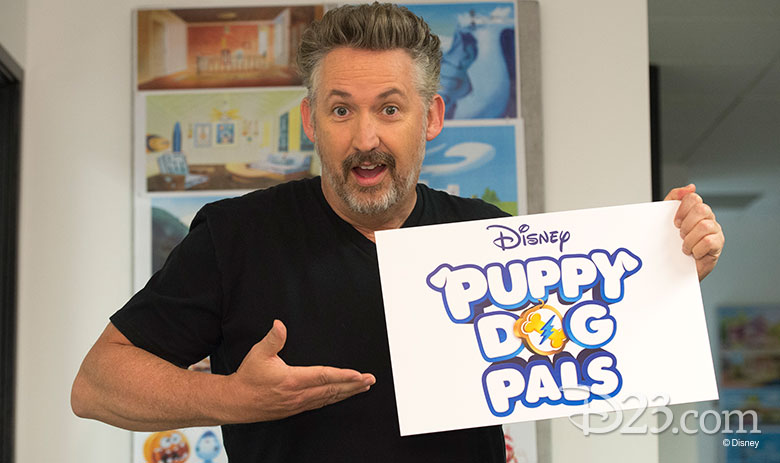 Fun-loving pug brothers Bingo and Rolly have the best of intentions as they try to help Bob or other friends in need—even when they frequently lack best-laid plans—but they face every adventure and problem together. The show emphasizes collaboration and creativity, but Williams promises lots of humor, as well. In addition to stars Issac Ryan Brown (black-ish) as Bingo and Sam Lavagnino (Miles from Tomorrowland) as Rolly, actor Tom Kenny (SpongeBob SquarePants) is a regular cast member, and recurring guest stars include musician Huey Lewis, Patrick Warburton (who provides pre-boarding instructions before Walt Disney Parks and Resorts' Soarin' attraction, to name just one of his many comedic roles), Jack McBrayer (30 Rock), and Cheri Oteri (Saturday Night Live).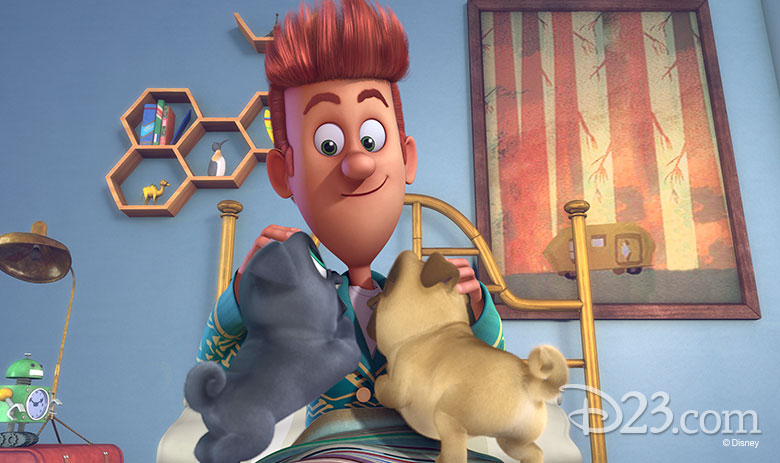 An author and illustrator of several books for young kids, Williams loves making kids laugh and he's quick to admit that they inspire him, as well. "I used to do a program called 'Authors in the Schools,' and I would go to schools and read my books to kids and draw for them. When it came to the question period, kids would put up their hands and I thought they'd ask a question about the artwork or the story, but they'd ask things like, 'Mr. Williams, do cheeseburgers have jellyfish eyes?' You can't write that stuff—only children come up with that stuff," he says, adding, "What I love about this world [of entertainment for kids] is that it allows me to tap into my childhood and emote, and it kind of lets me stay young forever by thinking like a kid."
Puppy Dog Pals premieres on Disney Channel on Friday, April 14, with back-to-back episodes beginning at 10:30 a.m. ET. With their big eyes and exuberant personalities, Bingo and Rolly are sure to become two of our new favorite Disney dogs, so we asked Williams to list his preferred pooches as well. Here's his "Fab Five" Disney dogs: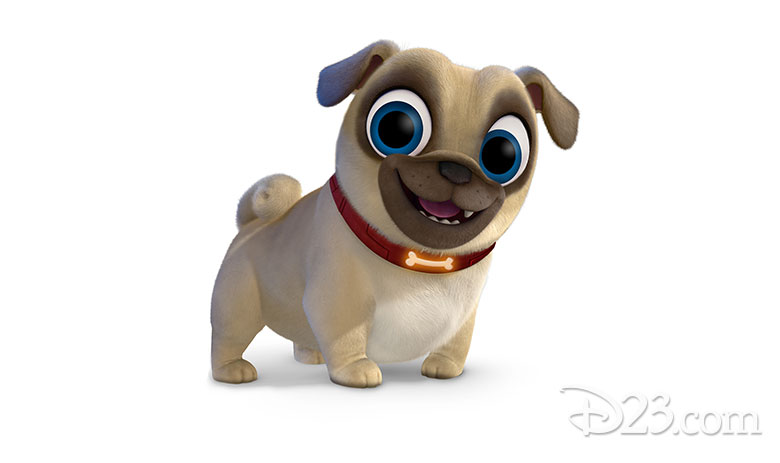 1. Rolly
"I think I might have to say Rolly, right off the bat. He's such an odd beast—I think he's the real silly comedy guy of the duo. I love Bingo, too, but Rolly's kind of my fave."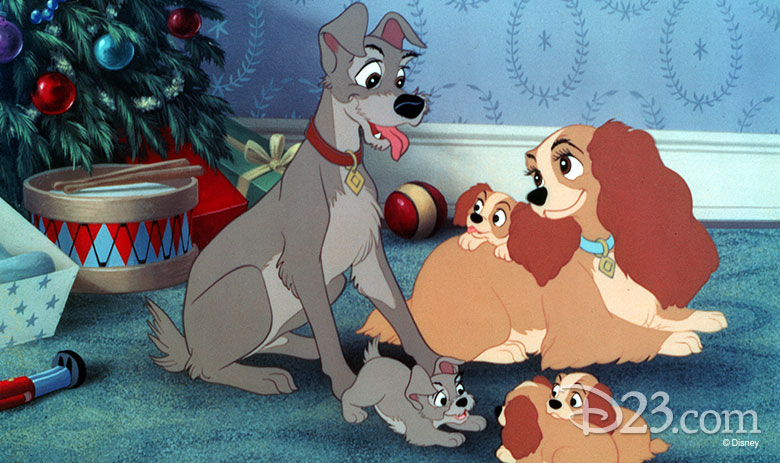 2 and 3. Lady and Tramp
"I love both Lady and the Tramp. I liked that through their troubles and adventures they fell in love. It's a beautiful story—he's from the wrong side of the street and she was prim and proper, but it didn't matter. Once love showed up it didn't matter where they were from."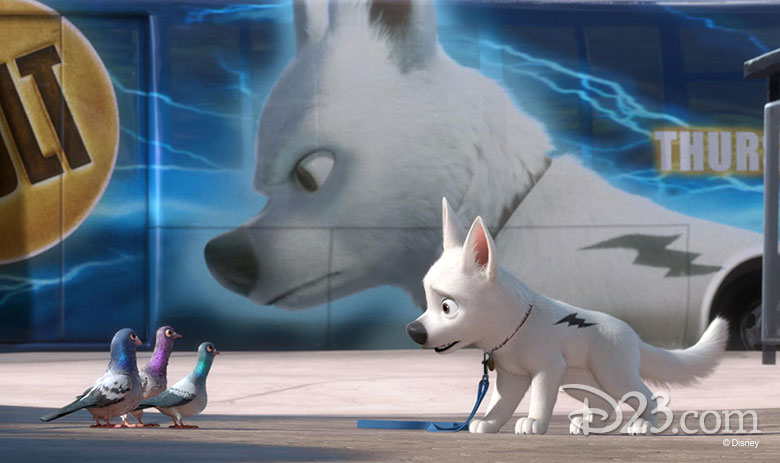 4. Bolt
"Bolt looked like my dog, Captain Chili Dog, but was a boy. Bolt looked exactly like her except a little bigger. I remember thinking he looked like a mini-version of my dog—same coloring and everything."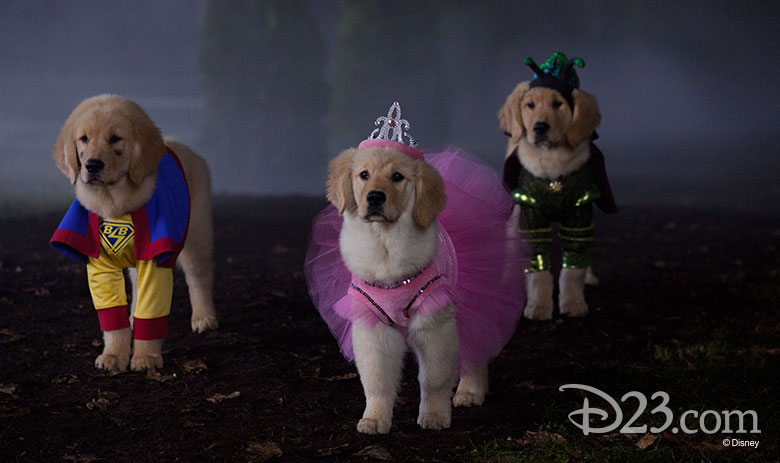 5. The Spooky Buddies
I actually played the evil wizard in Spooky Buddies. I loved all of those puppies. I played Warwick the warlock who took over the town and the puppies outsmarted me. I had to fly around on a broom—they had me up on a crane about 80 feet up in the air on a wire chasing puppies across the street. It was amazing. They wired a broomstick to my feet, so the sensation of flying through the air on a broomstick is pretty tough to beat. Flying around as a wizard trumps just about everything—it's surreal."