By Karina Schink
Tickets for the Ultimate Disney Fan Event are on sale now; yummy treats and drinks revealed for the Epcot International Food & Wine Festival; and some secrets are revealed about The Tropical Hideaway at Disneyland… Read more, along with other news from around Disney, in this week's news briefs!
ICYMI: D23 Expo 2019 Tickets Are On Sale Now
Oh boy! Last week, D23 began selling tickets for the next D23 Expo, which will take place August 23–25, 2019 at the Anaheim Convention Center. It's the largest Disney fan event in the world, and we're bursting with excitement over what next year's Expo has in store!
Not only will we get to see the return of some fan-favorite D23 Expo festivities, such as the Mousequerade costume contest (judged once again by Ashley Eckstein and Yvette Nicole Brown!), but a little something wicked comes to Anaheim, too. The ghoulishly delightful Haunted Mansion-themed D23 Expo 2019 Design Challenge pays tribute to the popular attraction as it celebrates its 50th anniversary next year.
The Disney Legends Awards ceremony will again take place at D23 Expo, where you'll be able to visit a brand-new exhibit from the Walt Disney Archives. It's going to be much more than a bundle of fun!
Stay tuned for all the D23 Expo news as it breaks, but in the meantime, check out D23's first installment of "Know Before You Expo" to discover 23 reasons why you'll love D23 Expo 2019.
Save the Date!
Be sure to mark these upcoming Disney events on your calendar:
D23 and Walt Disney Archives


September 8, 2018


The Official Walt Disney Studios Tour—Presented by D23


September 8, 2018


D23's Magical Screening Series: Mary Poppins at Walt Disney World


September 15, 2018


D23's Magical Screening Series: Mary Poppins on the Lot


October 19, 2018


Lunch with a Disney Legend: Ron Logan


October 22, 2018


D23's Sip and Stroll at Epcot


November 16-18, 2018


Destination D: Celebrating Mickey Mouse


August 23-25, 2019


D23 Expo 2019
Parks
August 17, 24, 28, 31
September 3, 7, 9, 11, 14, 16, 18, 21, 23, 25, 28, 30
October 2, 4, 5, 8, 9, 11, 12, 14, 16, 18, 19, 21, 23, 25, 26, 28, 30, 31


Mickey's Not So Scary Halloween Party at Magic Kingdom Park


September 19, 21, 24, 26, 28
October 2, 5, 9, 12, 16, 19, 23, 26, 29, 31


Mickey's Halloween Party at the Disneyland Resort




August 30-November 12, 2018




Epcot International Food & Wine Festival




September 7-October 31, 2018




Halloween Time at the Disneyland Resort




Summer 2019


Star Wars: Galaxy's Edge Opening at Disneyland Resort


Fall 2019


Star Wars: Galaxy's Edge Opening at and Walt Disney World Resort



Studios




November 2, 2018


The Nutcracker and the Four Realms opens in U.S. theaters


November 21, 2018


Ralph Breaks the Internet opens in U.S. theaters


December 19, 2018


Mary Poppins Returns opens in U.S. theaters


March 8, 2019


Marvel Studios' Captain Marvel opens in U.S. theaters


March 29, 2019


Dumbo opens in U.S. theaters


April 19, 2019


Penguins opens in U.S. theaters


June 21, 2019


Toy Story 4 opens in U.S. theaters


Television




September 7, 2018




Stand Up to Cancer telecast on ABC (8 p.m. EDT/PDT)




September 21, 2018


Elena of Avalor: Song of the Sirenas premieres on Disney Junior (7–8 p.m. EDT/PDT)


November 4, 2018


Mickey's 90th Spectacular airs on ABC (8–10 p.m. EST)

Get a Sneak Peek of the Epcot International Food & Wine Festival
The Epcot International Food & Wine Festival is here, and Inside Disney Parks is giving us a sneak peek at this year's treats and eats. This latest episode presents a tantalizing behind-the-kitchen look at the event that has our stomachs a-rumbling. At the 23rd annual Food & Wine Festival, you don't need a passport to try food from all around the world—all you need is an appetite and a curiosity to try something new. Preview the culinary magic and more in the sneak peek above from Disney Parks.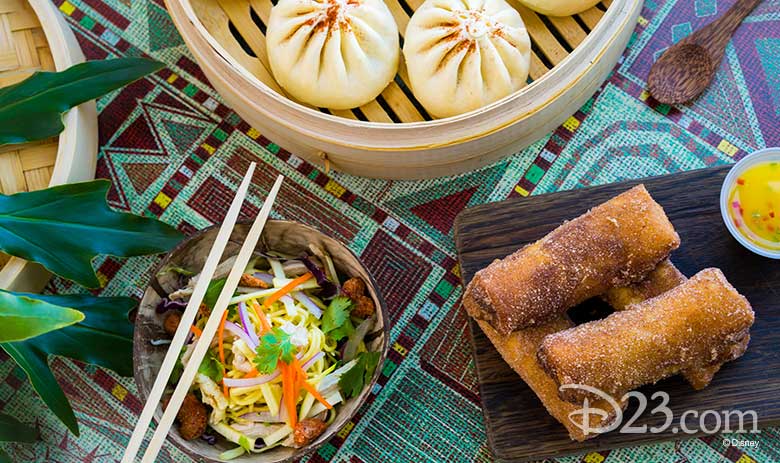 Just Revealed: New Details About The Tropical Hideaway in Disneyland Park
Calling all explorers and adventurers­—wilderness and others alike! We've got news for you straight out of a special little retreat. We're sure you're all anxiously awaiting to hear absolutely everything and anything you can about The Tropical Hideaway in Adventureland at Disneyland park, and we've got a little extra to dish—right here at D23.com.
Labor Day Fan Zone Arrives at Walt Disney World
It's almost the (unofficial) end of summer, and the Walt Disney World Resort will bring a fan-friendly event to the ESPN Wide World of Sports Complex. The Labor Day Fan Zone will take place on September 1–2 from 7:30 a.m.–6:30 p.m. and deliver the ultimate end-of-summer celebration.
This fan festival will feature high-energy music, food, event merchandise, vendor booths, character greetings, and big-screen televisions showing different sporting events. It's sure to be a fun-filled weekend where everyone can come, enjoy the festivities, and relax.
We Were "Born Ready" for Dove Cameron's New Single
Dove Cameron (Descendants, Liv and Maddie) has debuted her marvelous single "Born Ready," the new theme song to Marvel Rising: Secret Warriors. The new animated film brings together a group of powered teens—Ms. Marvel, Squirrel Girl, Quake, Patriot, America Chavez, and Inferno—who join forces to save the world.
The animated film is set to premiere on Sunday, September 30, on Disney Channel and Disney XD. See this next generation of Marvel heroes in action and hear Dove Cameron perform "Born Ready" in the video above, and you can download the new single now!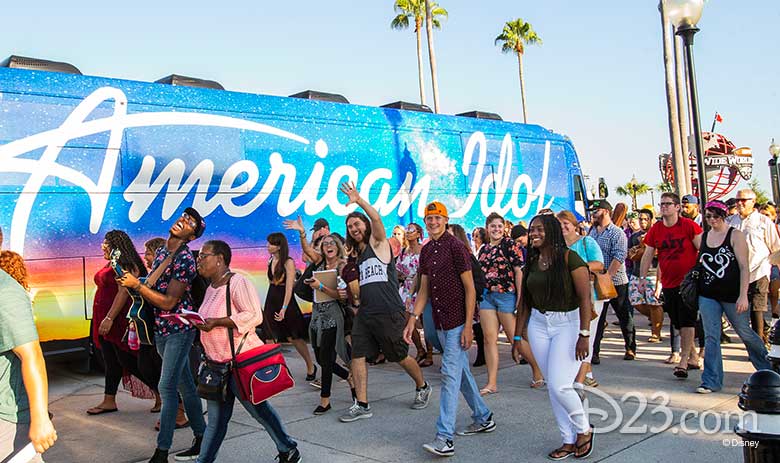 Get Ready To Dream Big: ABC's American Idol Kicks Off Nationwide Bus Tour
The journey has begun once again: ABC's American Idol kicked off nationwide bus tour auditions at Walt Disney World Resort on August 25. This beloved competition series has embarked on a 20-city tour across America, finding all of the hopefuls, and most importantly, the next American Idol.
Maddie Poppe, winner of ABC's American Idol Season 1, was joined by runner-up Caleb Lee Hutchinson and finalist Catie Turner at ESPN Wide World of Sports Complex, where they offered encouragement to this year's Idol hopefuls. It was a big kickoff to what promises to be an incredible season ahead, and we're excited to see dream in the making!
This Supercalifragilisticexpialidocious Playlist Comes Straight from Richard Sherman
Attention, Disney music fans (who are we kidding—that's all of us!): The Play Disney Parks app (which officially launched in June) has debuted a brand-new playlist, guest curated by Disney Legend Richard Sherman!
From "It's a Small World" to "A Kiss Goodnight," Disney Legend Richard M. Sherman—half of the renowned Sherman Brothers songwriting team—has been a part of the magic of Disney parks, and all of the songs he selected for the new playlist reflect those rich experiences he's had over the years.
The playlist is available now in the app and through Apple Music, and if you're an Apple Music subscriber, you can add your favorite tracks (or all of them!) directly to your Apple Music library! Visit the Disney Parks Blog to learn more.
Are You a Disney Parks Guru? The Disney Parks Moms Panel is Looking for Disney Experts!
Planning a Disney vacation is fun and exciting. But sometimes you need a little help with the details, and the Disney Parks Moms Panel is an online resource comprised of everyday parents, grandparents, and even some adults without kids who share first-hand experience to help make your own Disney vacation more magical.
And now, they're calling all of you vacationers who know a thing or two about Disney Parks to apply to join the Disney Parks Moms Panel. The search will be open from September 5–12. Head over to momspanelsearch.com for eligibility requirements and more details.