By Beth Deitchman
Calling all explorers! A new experience is coming to Disneyland park, and details about the one-of-a-kind outpost are no longer hidden, thanks to our friends at the Disney Parks Blog. Whether you're seeking culinary adventure or a spot to soak in the sights of the Jungle River waterfront, The Tropical Hideaway is the place you're going to want to be.
Set to open later this year, the new spot will feature extraordinary eats from all over the world. After a visit to the nearby Jungle Cruise and Walt Disney's Enchanted Tiki Room, you'll want to follow those classic attractions by taking a bao… or two or three, as The Tropical Hideaway will offer three different varieties: Spiced Vegetable Bao, Kaffir Lime Chicken Bao, and Bulgogi Beef Bao. The menu will also include a chilled ramen salad and other tropical-inspired snacks, not to mention Sweet Pineapple Lumpia, a pineapple and sweet cream cheese-filled spring roll.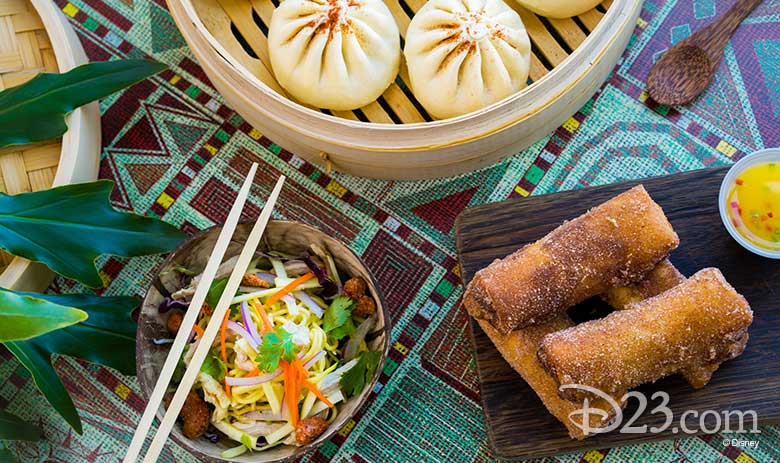 Your other senses will delight in the feast, as well, as the musical sounds of the tropics and a waterfront view set the scene for a relaxing and refreshing respite. Evenings see The Tropical Hideaway transform into an enchanting nighttime venue, as the setting sun gives way to flickering torch lights.
We'll continue seeking updates about The Tropical Hideaway as its opening approaches. Stay tuned to D23 for all of the details.