By D23 Team
A hammer, a shield, a cape, a web-shooter.
Every superhero has something that stands out, and now, you can wear your fandom on your sleeve—well, wrist—with the brand-new Citizen x Marvel Watch Collection celebrating Marvel's 80th anniversary. Featuring designs inspired by incredible heroes, this collection is out of this world with super details and powered by Citizen's Eco-Drive® technology. We've rounded up some timepieces from the amazing collection that you can check out below!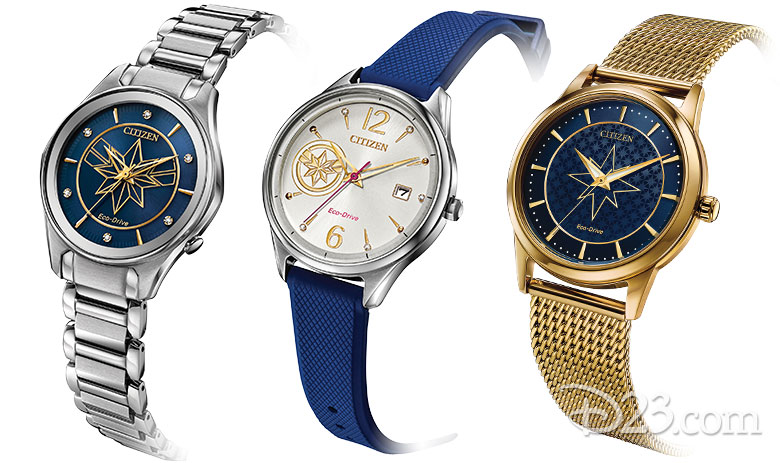 Captain Marvel
Spotlighting the powerful Captain Marvel with gold accents and her iconic star symbol, these three beautiful watches go higher, further, faster.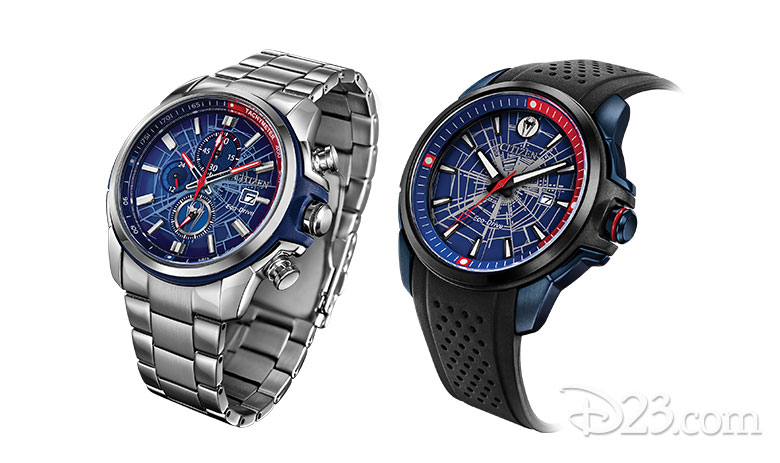 Spider-Man
You may not be able to sling webs, but you can don Spider-Man's instantly recognizable blue and red suit colors and signature spider logo with great style.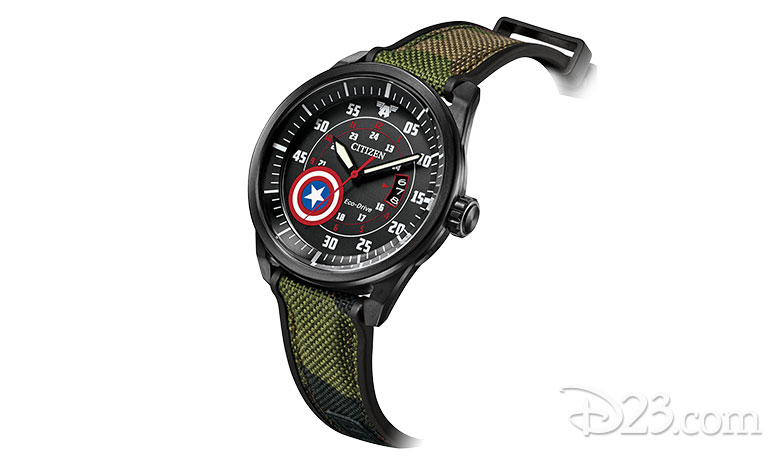 Captain America
Inspired by Steve Rodger's roots, this watch is a nod to his history as a soldier in World War II. A camo strap and Captain America's shield emblazoned on the watch's face make for a super detailed homage to the first Avenger.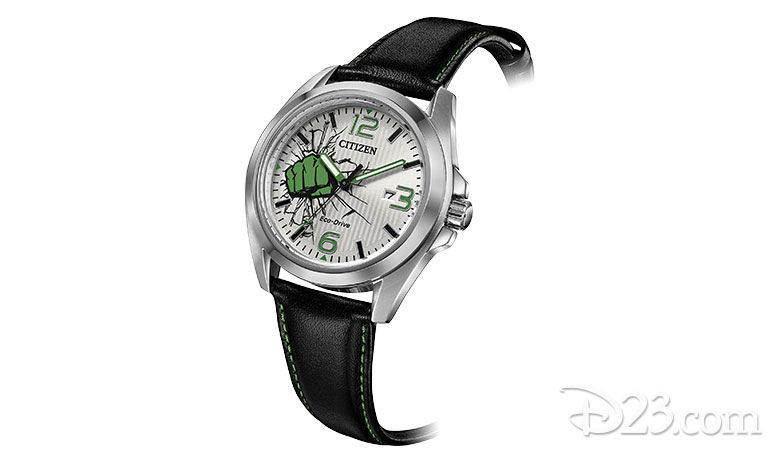 The Hulk
Hulk smash in style! This watch displays the Hulk at full-force "shattering" the dial.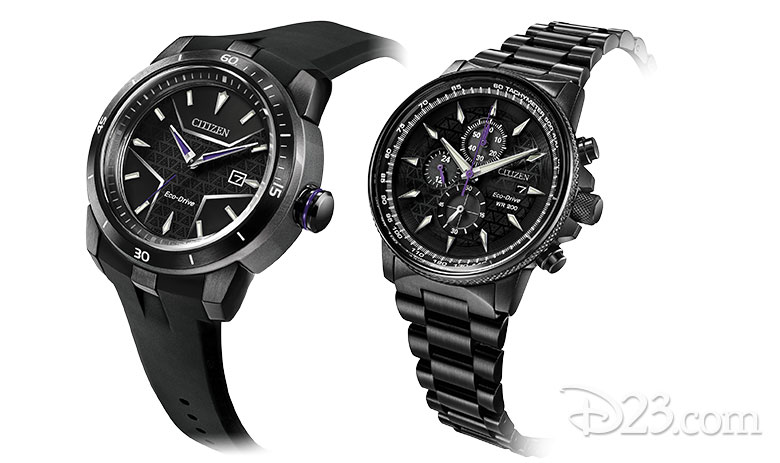 Black Panther
Keep Wakanda forever by your side with this sleek watch inspired by the Black Panther suit featuring the pendants of T'Challa's necklace and violet accents.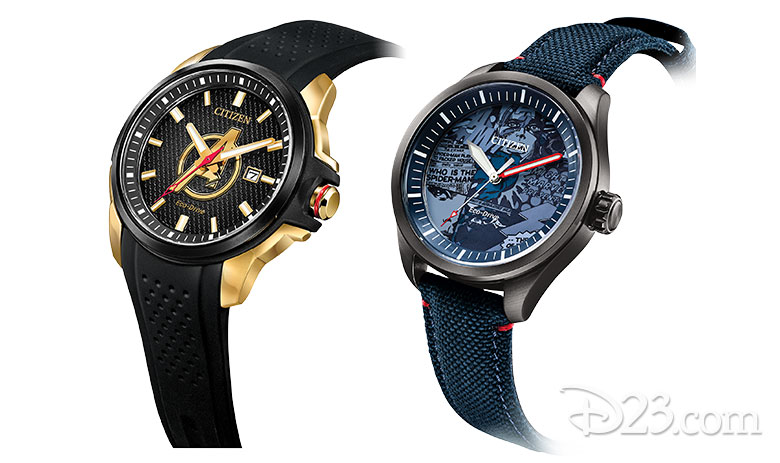 The Avengers
Can't pick a favorite hero? Why not support them all with a watch representing our favorite team of heroes: The Avengers! With two designs representing the rich history—featuring the vintage comic strips and the signature Avengers logo—these watches have something for every Marvel fan.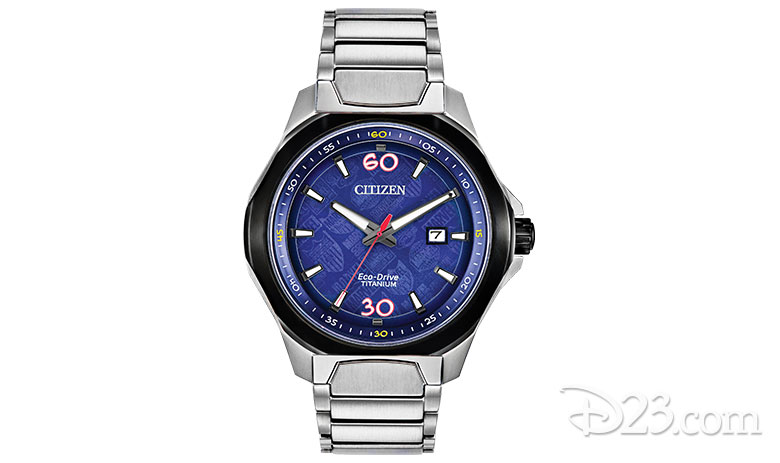 Marvel 80th Anniversary Watch
The grand timepiece. Limited to 1,939 pieces, this collector's keepsake is a beautiful homage to 80 years of vibrant storytelling with Marvel's signature stylization and logos from years past.
And for even more Marvel, don't miss an exclusive event on October 5 with Marvel comic artists, Adi Granov and Mark Brooks with a Q&A hosted by Nick Lowe, Ultimate Spider-Man editor, in New York City. Afterwards, you'll have the chance to meet and snap a photo with them! Plus, with a purchase of a Citizen x Marvel Watch at Macy's Herald Square, you'll also receive a meet-and-greet fast pass and exclusive artwork designed by Granov and Brooks. Click here for more information!