By Jim Frye
It's Marvel Comics' birthday party, but all the guests are the ones who got the gifts!
Super Heroes, Barbarians, Dinosaurs, and a very famous punch to the face of Hitler (go, Captain America!)—this panel had it all as Marvel Comics packed 1,600 eager fans into Stage 28 at D23 Expo to celebrate 80 epic years of publication. And to top it all off, each of those fans walked out with a special advance copy of Marvel #1000, the nearly 100-page anniversary issue that featured the work of 80 different creative teams to produce one of the most ambitious publications in the history of Marvel—or any other comic book company.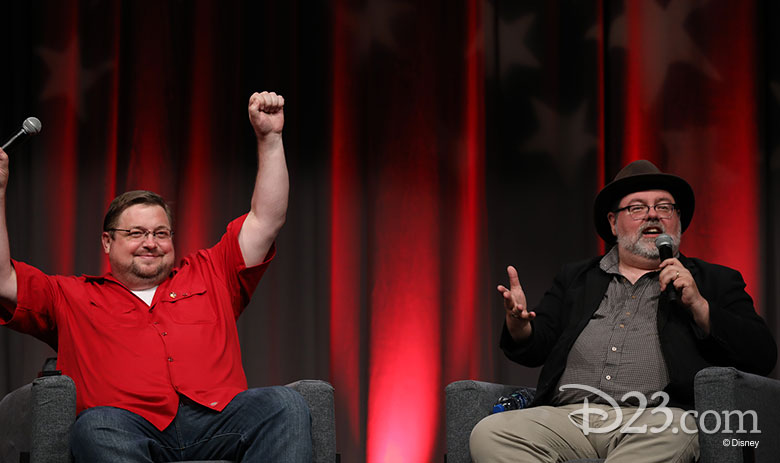 Marvel Editor-in-Chief C.B. Cebulski and Executive Editor Tom Brevoort took the attendees through eight decades of Marvel Comics history, highlighting the highs, the lows, and all the craziness in between. Here are eight of our top moments as revealed during today's giant birthday panel!
Back in 1939, Timely Comics (later named Marvel), published its very first comic book, which featured individual stories with the Human Torch, the Angel, Submariner, and the Masked Raider.
The very first "Super Hero mash-up," when more than one Super Hero was featured in a story, occurred in Marvel Mystery Comics #9, featuring Human Torch and Submariner.
During the '40s and '50s, several of Marvel's Super Hero titles waned in popularity as Monster and Sci-Fi stories took their place. But no characters are ever truly forgotten in the Marvel Universe, as many of these early Heroes (such as Captain America and Human Torch) later returned to become fan favorites for decades to come.
The '60s, though, saw the return of Super Heroes under the creative direction of some titans of the industry—Steve Ditko and Disney Legends Jack Kirby and Stan Lee. They created a new way of telling stories that revolutionized Marvel—and the industry. They gave depth to their characters. Instead of treating them as simply Super Heroes, they created stories about everyday people who just so happened to have super powers. "You're not really reading about Spider-Man," said Brevoort. "You're reading about Peter Parker, who from time to time happens to pull on a costume." Cebulski agreed, saying, "We're still telling stories about Peter Parker, Steve Rogers, and Bruce Banner." Today, Marvel says they're telling stories about "The World Outside Your Window."
Spider-Man was first introduced in Amazing Fantasy #15. Ironically, the book originally got canceled, but when Marvel reviewed the sales numbers, they quickly gave Spidey his very own book, which has continued ever since.
Just announced! Marvel is starting a new podcast in partnership with Sirius and Pandora that will highlight the music popular during each decade of the past 80 years. It's meant to provide readers with a fun, easy companion to the Marvel #1000 It hits store shelves next week!
The '90s saw massive growth from Marvel's books: Spider-Man's return sold 2.5 million copies. X-Force sold 5 million. And the return of the X-Men—which had previously been canceled because of low sales—sold a jaw-dropping 8.2 million issues, which still stands as the industry record to this day.
Not content to rest on its laurels, Marvel has something big planned for the end of this year. Coming the last week of December, Marvel is publishing another whopper of a story. Called Incoming, this massive 96-page book will set the course for 2020.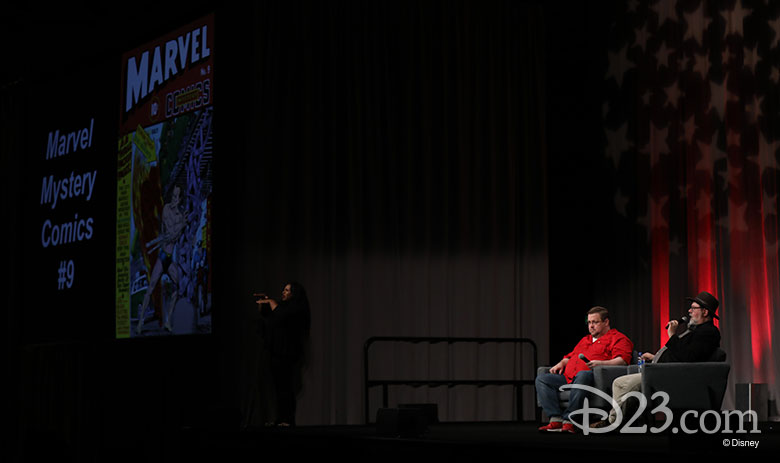 BONUS: Oh, and how's this for a bonus—to celebrate its 80th birthday, for the first time ever Marvel Comics featured Mickey Mouse on a cover with its most famous Super Heroes as an exclusive D23 variant cover—available only to those attending today's huge birthday panel.