By Jocelyn Buhlman
This season of love and affection isn't just for romantic couples. Sometimes, the heroine isn't longing for true love's kiss–she just wants a nice night out with her girlfriends. To celebrate the love of friendship between a gal and her pals, we've rounded up a list of our favorite friends who are ready to celebrate their Gal-Palentine's Day, Disney-style!
Tiana and Charlotte, The Princess and the Frog (2009)
Charlotte is a pampered heiress-turned-Mardi Gras-princess; Tiana is a hardworking entrepreneur who falls into love and into royalty. But despite their differences, these two couldn't be closer. In their times of need, they're there for each other to save the day, kiss any frogs, and support each other in their friendship.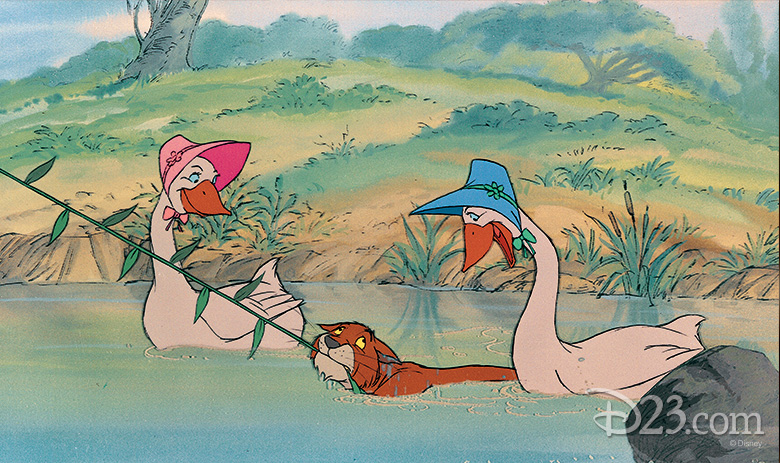 Amelia and Abigail Gabble, The Aristocats (1970)
These silly twin Brits traveling abroad are memorable for their matching, colorful bonnets and the antics of crazy Uncle Waldo. While they're on their tour of France, perhaps they might take a day to celebrate their friendship… and maybe even hang out with some cool cats.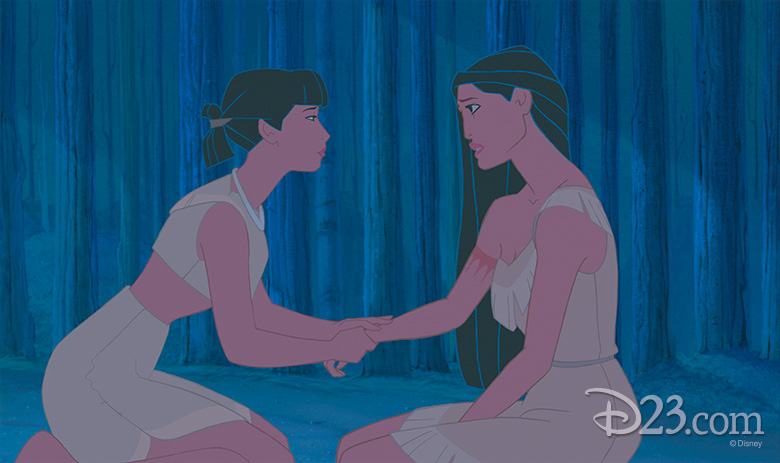 Pocahontas and Nakoma, Pocahontas (1995)
When it comes to great friendships, sometimes opposites attract. Playful Pocahontas and practical Nakoma may have different approaches to life, but in the face of trouble these best friends always have each other's backs.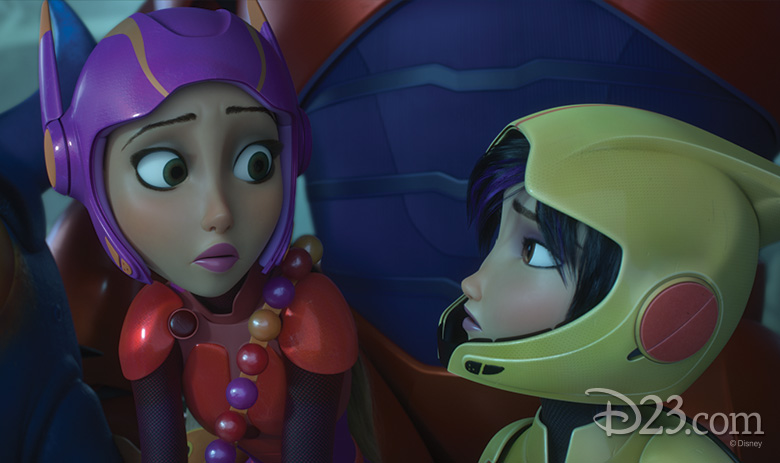 Honey Lemon and Gogo Tomago, Big Hero 6 (2014)
It may seem like these two engineers come from different worlds—Honey studies chemicals and colors, while Gogo loves all things fast—but they make a great team, whether they're saving the world or enjoying a meal at the Lucky Cat Café.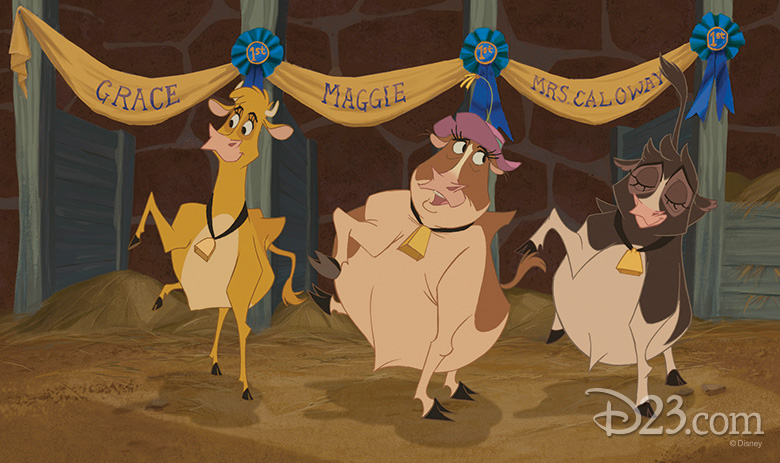 Maggie, Mrs. Caloway, and Grace, Home on the Range (2004)
These daring dairy cows just want to have some girl time at the Little Patch of Heaven Ranch, but when faced with dastardly forces, these bold bovines will stop at nothing to save the day!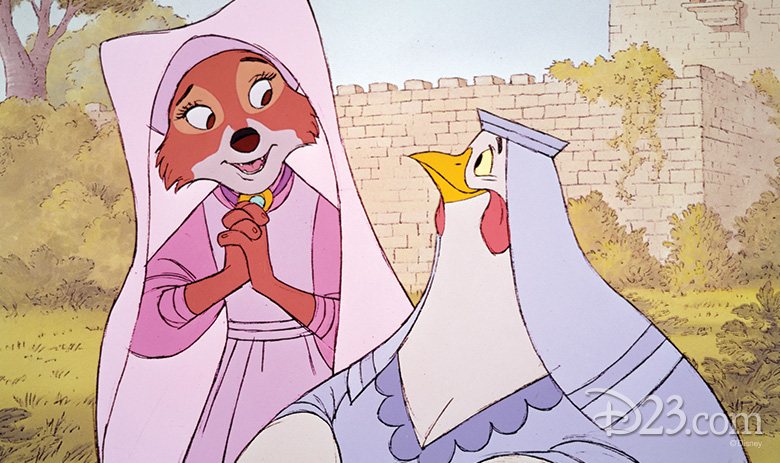 Maid Marian and Lady Kluck, Robin Hood (1973)
This lady/lady-in-waiting duo know how to have a good time—whether they're fighting Prince John's evil regime or playing a rousing game of badminton. Today's a day for them to get away from all the Merry Men and celebrate a very royal friendship, indeed.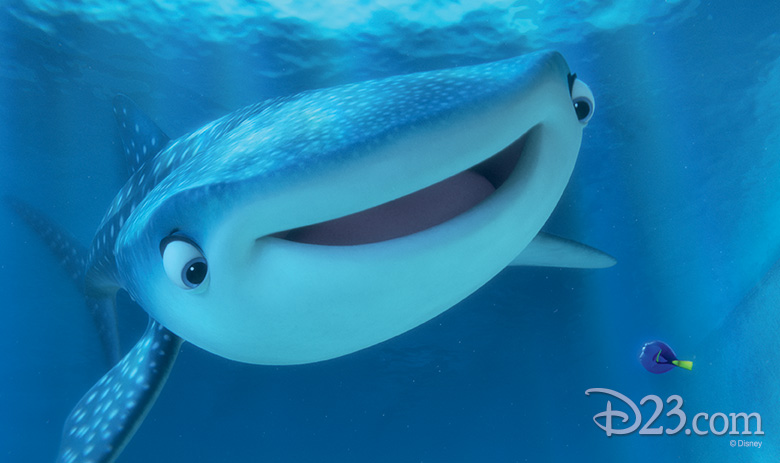 Dory and Destiny, Finding Dory (2016)
Their friendship was forged during their time in the Marine Life Institute, and Dory and Destiny were delighted to be reunited years later during Dory's adventures. The near-sighted whale shark, Destiny, provided friendship that had a lasting impact on Dory's life. Even if Dory couldn't always remember her past, she could still remember the lessons Destiny taught her. What's whale for "Friends forever?"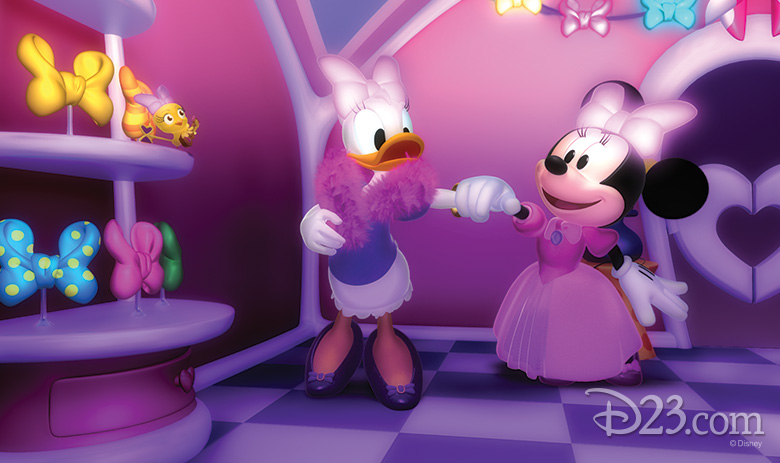 Minnie Mouse and Daisy Duck, Minnie's Bow-Toons (2013)
Of course, how can we celebrate a day of female friendships without remembering the original gal pals, Minnie Mouse and Daisy Duck? If anyone deserve a night out on the town to celebrate their friendship, it's these two trendsetting best pals.