By the D23 Team
It's the holidays, meaning you have some time on your hands. Whether you're in transit or waiting to enjoy a festive meal, we have the perfect way to fill your time: listening to the best D23 Inside Disney podcast episodes!
Today we suggest some of the super episodes of the past year, chatting with Marvel Studios' most engaging talent—both in front of and behind the scenes. And, of course, you can subscribe to the pod wherever you like to stream, so you never miss an episode!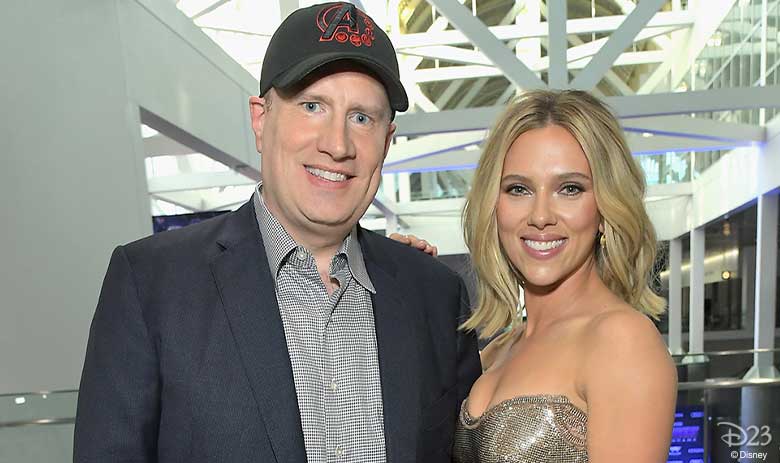 Kevin Feige
The mastermind of the Marvel Cinematic Universe sits down to answer every question we could think of. He details the "multiverse meeting" he had and talks about the futures of many of our favorite MCU characters (Agatha?). Plus, he addresses some D23 Easter eggs.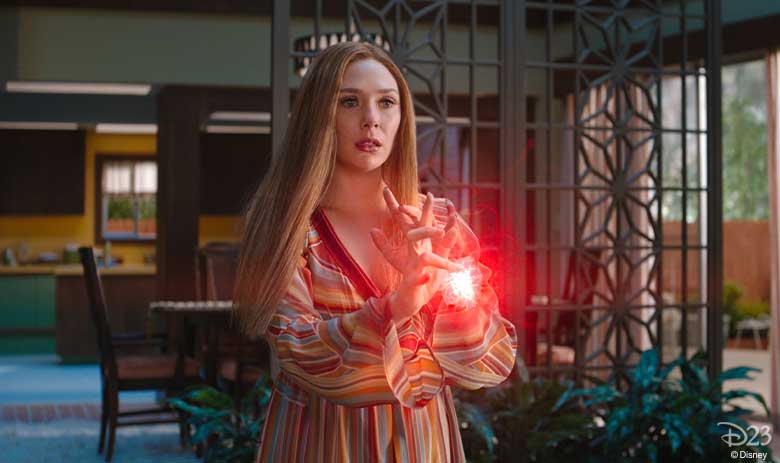 Elizabeth Olsen
WandaVision's wonderful witch shares stories about a hilarious on-set moment with Kathryn Hahn that will never see the light of day, creating the dazzling series, and a "23" Easter egg.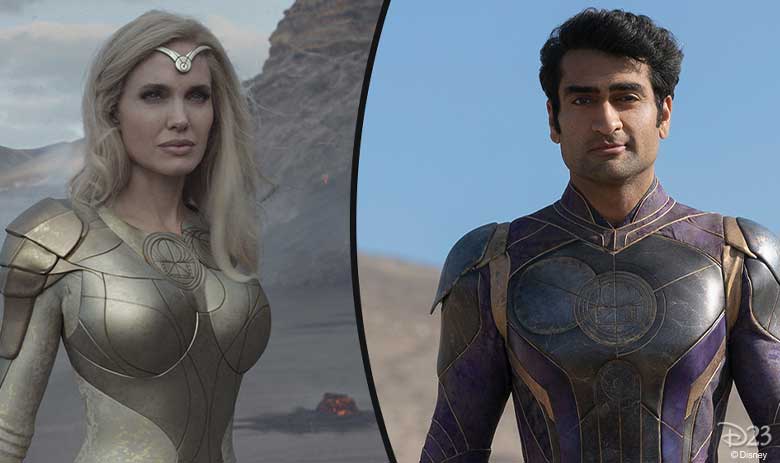 Angelina Jolie and Kumail Nanjiani
This eternally extraordinary duo talk about creating the epic Eternals, what happened to Kingo at the end of the film, and some trouble Angelina got into a while back at Disneyland.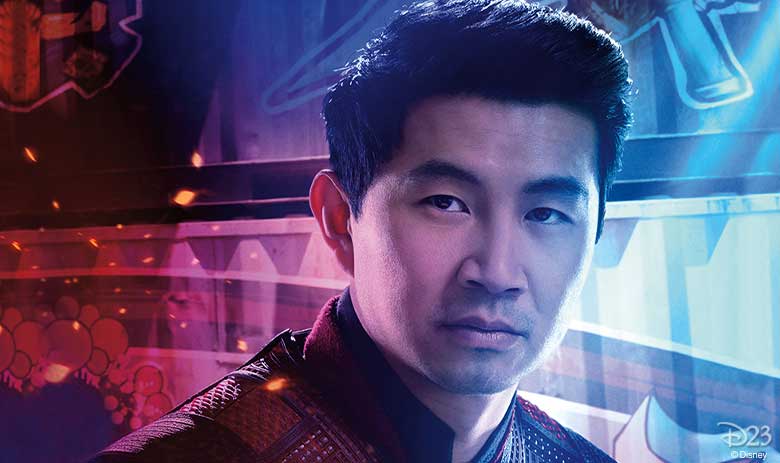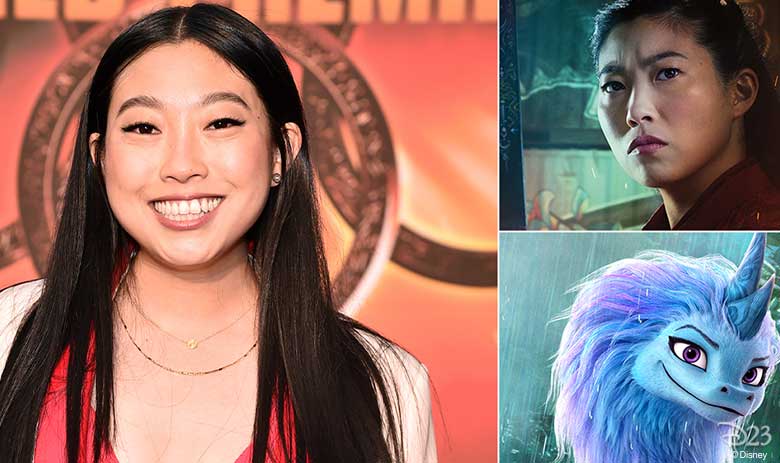 Simu Liu and Awkwafina
This pair of podcasts (one came out before Shang-Chi and The Legend of The Ten Rings was released, one after) dive deep into the making of this amazing movie. Plus, Simu reveals that one moment of filming reminded him of a Disney parks attraction, and Awkwafina talks about voicing Sisu in Raya and the Last Dragon and Flounder in the upcoming live-action film The Little Mermaid.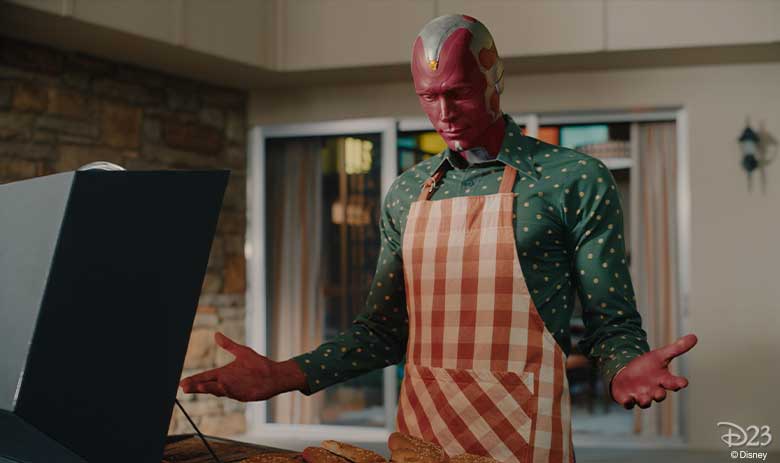 Paul Bettany
In advance of the premiere, the man who put the Vision in WandaVision reveals everything (he could) about the show, his Star Wars connection, and his favorite Marvel film.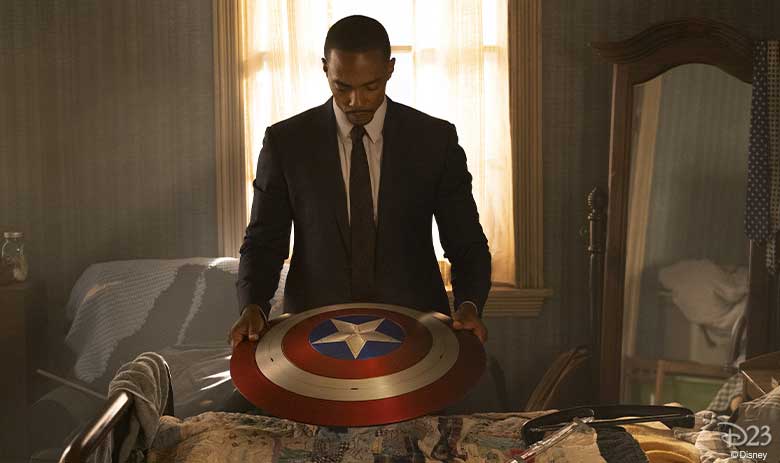 Anthony Mackie
The Falcon himself (before he officially became the new Captain America) chats with us about The Falcon and The Winter Soldier, performing the Candlelight Processional at EPCOT, and the biggest Marvel secret he had to keep.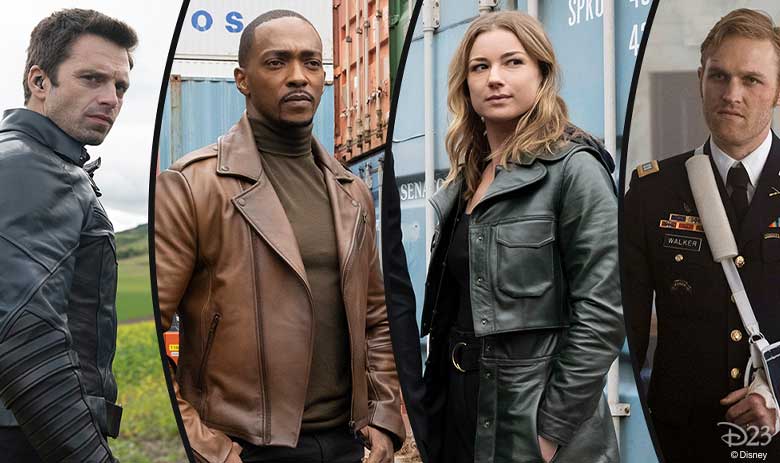 Kari Skogland
The Falcon and The Winter Soldier director breaks down all the new characters and crazy plot twists of the incredible Disney+ series.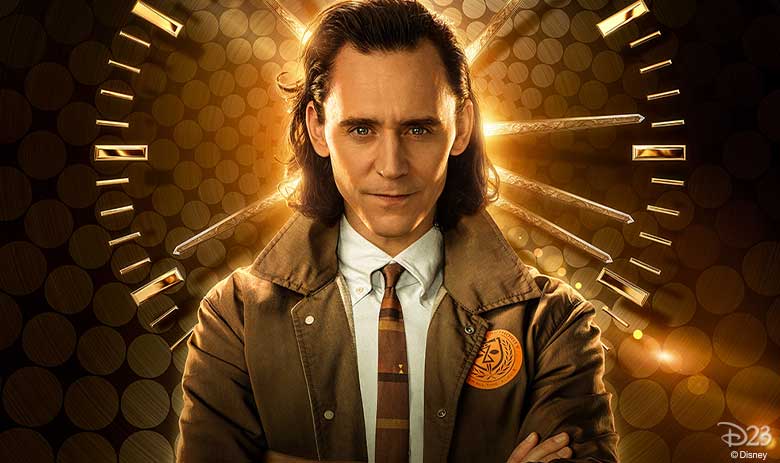 Tom Hiddleston
We weren't low-key (get it?) when we sat down with Loki himself to discuss the twists and turns of his Disney+ series—and a fated encounter he had with Miss Piggy many years ago.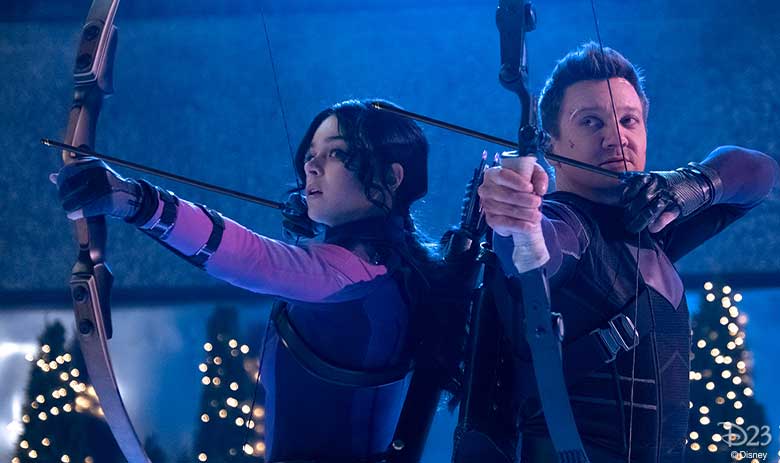 Hailee Steinfeld
Check out what the newest Super Hero on the block has to say about Hawkeye, giggling with Jeremy Renner, and childhood visits to the Happiest Place on Earth.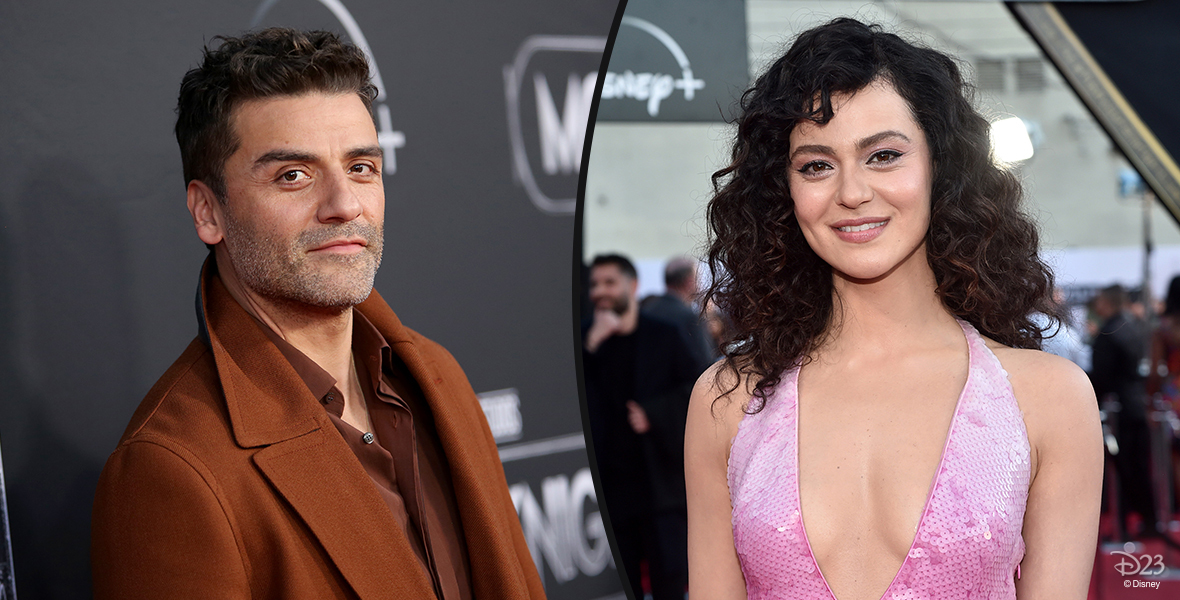 Oscar Isaac and May Calamawy
Moon Knight stars Oscar Isaac and May Calamawy give share details about getting a body scan, visiting Star Wars: Galactic Starcruiser, Steven's accent, and who's "in control" of the body now.