By Karina Schink
There's nothing better than a summer day spent at a Disney resort, fully immersed in the magic—and with a little something sweet in your hand! While there are ice creams and delicious desserts galore at the parks, here are some of our favorite old and new delectable non-dairy treats to cool you down this summer.
So, get ready to stop inside one of the many ice cream parlors at the parks (where you can request non-dairy substitutes for some of your favorite flavors), grab your favorite cool sip, or dive into a Dole Whip®.
Disneyland Resort
While everyone knows that the Dole® Whip is one of the most famous treats to enjoy at a Disney park, there are plenty of others that can help keep you cool during the Southern California summer.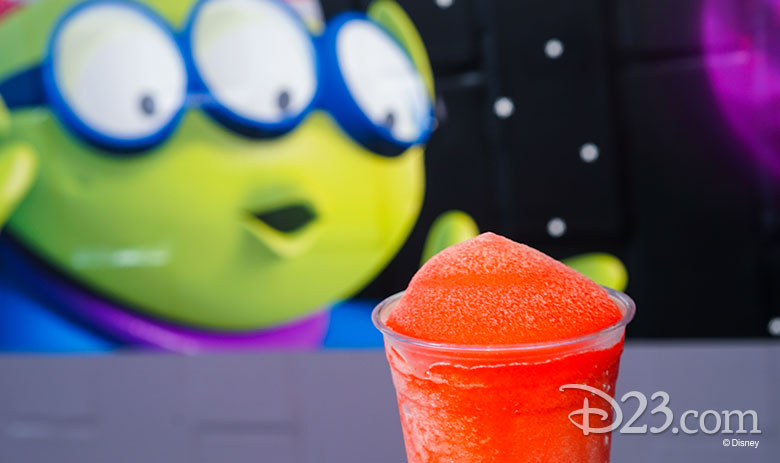 Alien Pizza Planet
Alien Ice*
(Strawberry or Sour Apple Slush)
Located inside the newly dubbed Alien Pizza Planet in Tomorrowland (where Redd Rockett's Pizza Port was located), these brain-freeze-worthy drinks will make you go "Ooohh!" In both Strawberry and Sour Apple Slush flavors, Alien Ice will take your taste buds on an intergalactic adventure!
*enjoy until September 3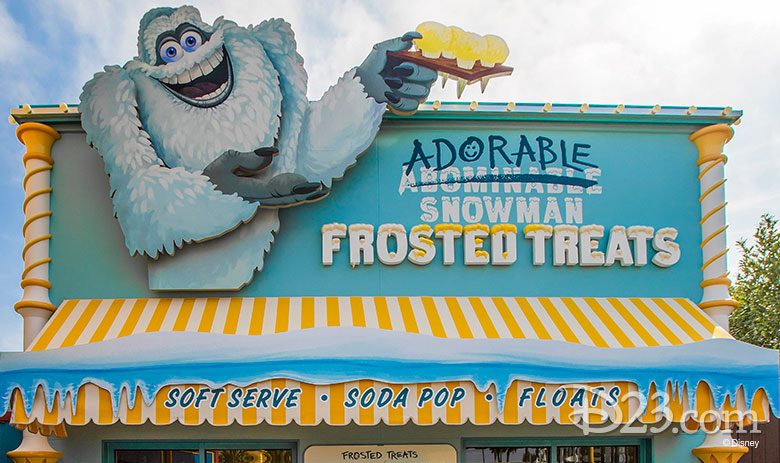 Adorable Snowman Frosted Treats
It's Lemon!
Pixar Pier Frosty Parfait
What better way to celebrate the new Pixar Pier, than with the new (and appropriately named) Pixar Pier Frosty Parfait? Located at the Adorable Snowman Frosted Treats, this is not your typical kind of parfait. The star of this treat is the It's Lemon! soft-serve, layered with blue-raspberry slush, the simply superb combination for this snowy sweet.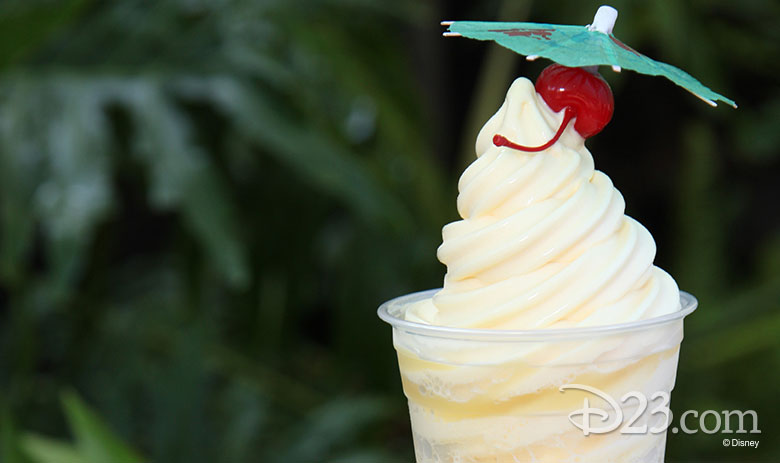 Tiki Juice Bar
Dole® Whip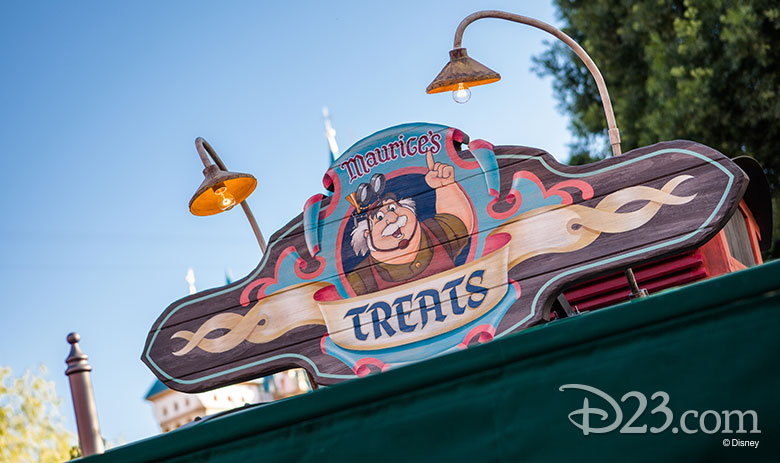 Maurice's Treats
Boysen Apple Freeze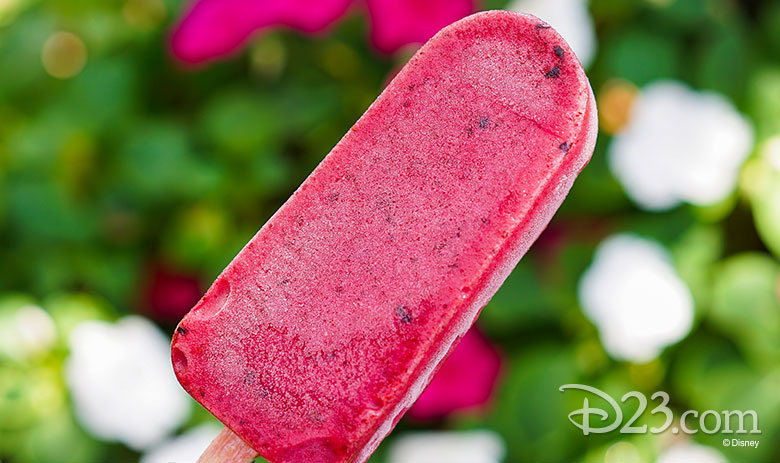 Clarabelle's Hand-Scooped Ice Cream
Raspberry Sorbet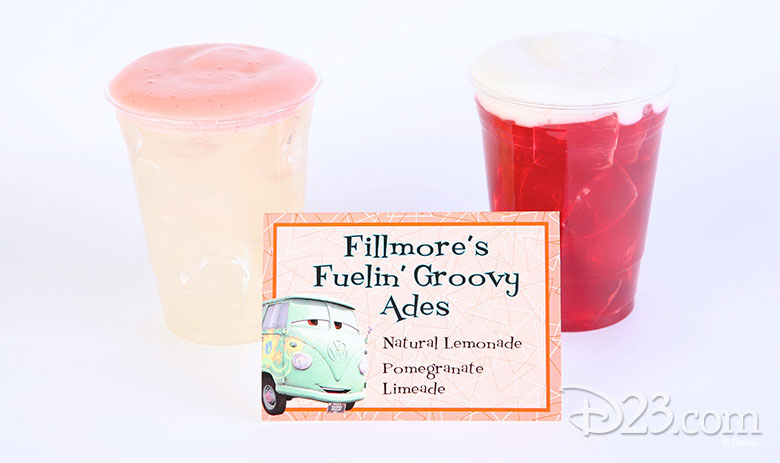 Cozy Cone Motel
Ramone's Pear of Dice Soda
Fillmore's Fuelin' Groovy All Natural Lemonade
Fillmore's Fuelin' Groovy Pomegranate
Doc's Wild Grape Tonic
Red's Apple Freeze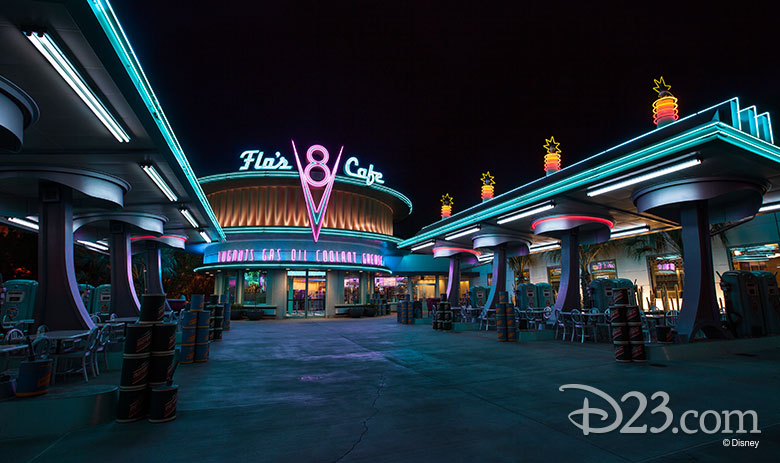 Flo's V8 Café
Mater's Tulsa Tea
While the opening of Pixar Pier has given us so many new sips to savor—we still enjoy all of the oldies (but goodies!). Our friends over at Disney Parks Blog put together a comprehensive guide for you to learn more about all of the classic drinks over in Cars Land.
Walt Disney World Resort
There's no reason to let the Florida humidity slow you down at Walt Disney World when there are so many ways to cool down by filling up with some of our favorite non-dairy delicacies.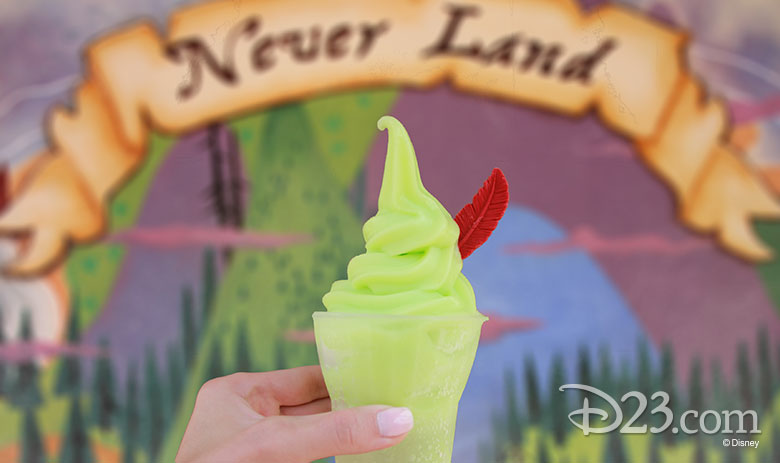 Storybook Treats
Peter Pan Float
request this treat from Never Land without the chocolate feather to make it non-dairy.
All the world is certainly made of faith, trust, and pixie dust, and this new float is no exception! A combination of Key Lime Ice Cream and Sprite, this drink fizzles and dazzles just like its namesake. Located at Storybook Treats, the Peter Pan Float is the fairy tale ending dessert you deserve.
Sunshine Tree Terrace
Dole® Orange Soft-serve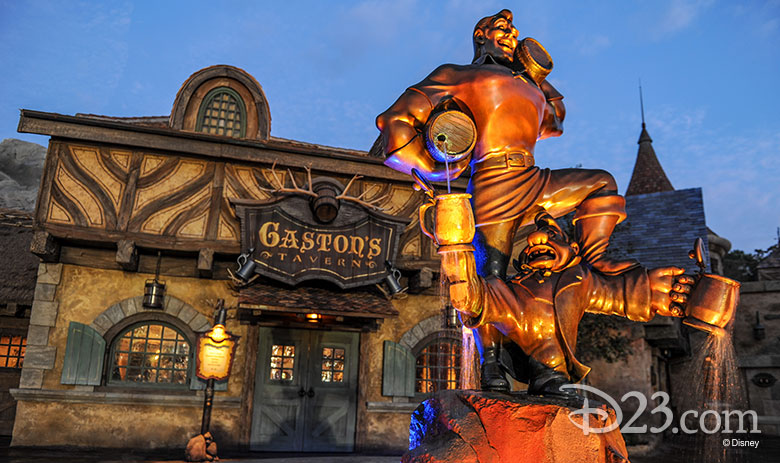 Gaston's Tavern
LeFou's Brew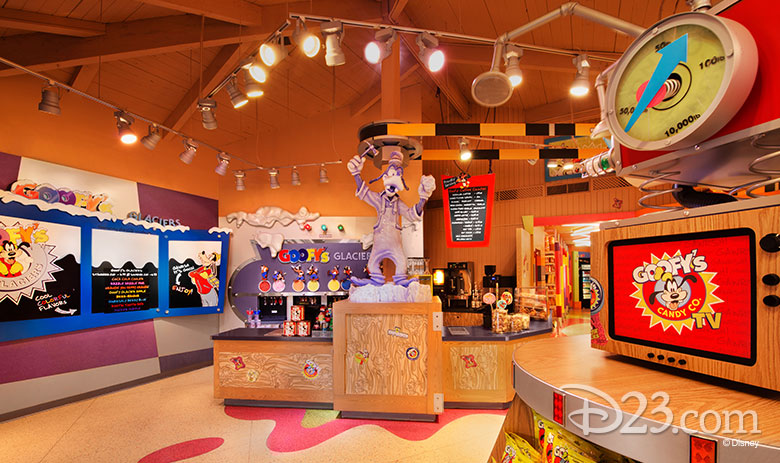 Goofy's Candy Company
Goofy's Glaciers (assorted flavors)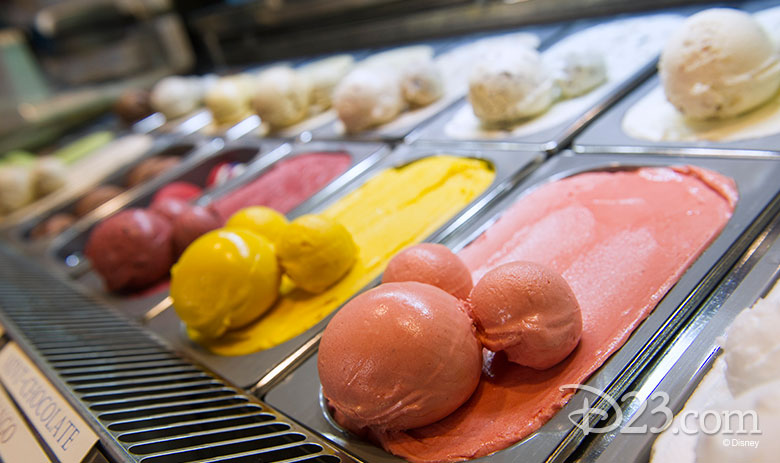 L'Artisan des Glaces
Sorbets (assorted flavors)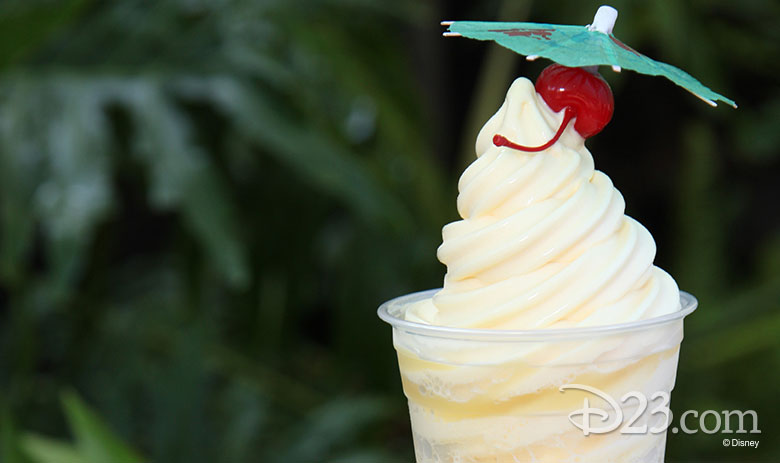 Aloha Isle
Dole® Whip