UPDATED: July 8, 2019
By Karina Schink
There's nothing better than a summer day spent at a Disney resort, fully immersed in the magic—and with a little something sweet in your hand! While there are ice creams and delicious desserts galore at the parks, here are some of our favorite old and new delectable non-dairy treats to cool you down this summer.
So, get ready to stop inside one of the many ice cream parlors at the parks (where you can request non-dairy substitutes for some of your favorite flavors), grab your favorite cool sip, or dive into a Dole Whip®.
Disneyland Resort
While everyone knows that the Dole® Whip is one of the most famous treats to enjoy at a Disney park, there are plenty of others that can help keep you cool during the Southern California summer.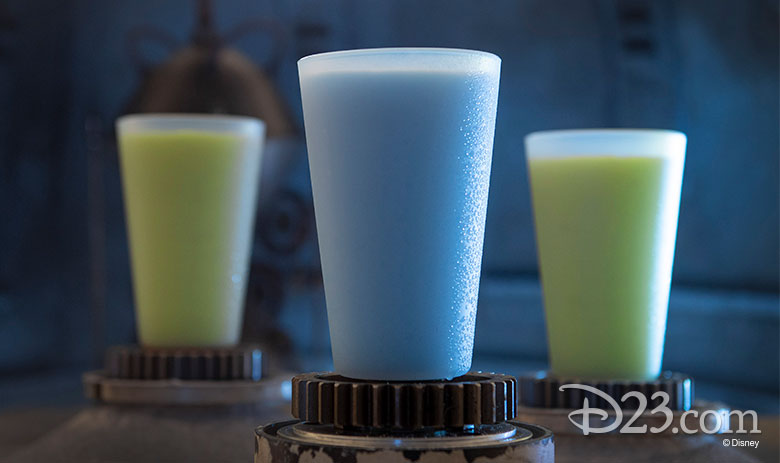 Milk Stand
Blue Milk
Green Milk
Don't let the name fool you—these non-dairy treats are the drinks you're looking for. Offering both Blue and Green Milk, these frozen blends bring out-of-this-galaxy flavor to your taste buds and are the perfect way to cool off from the heat of the bright suns at Batuu. The blue and green treats will also be available at Star Wars: Galaxy's Edge at Disney's Hollywood Studios in Florida—opening August 29, 2019.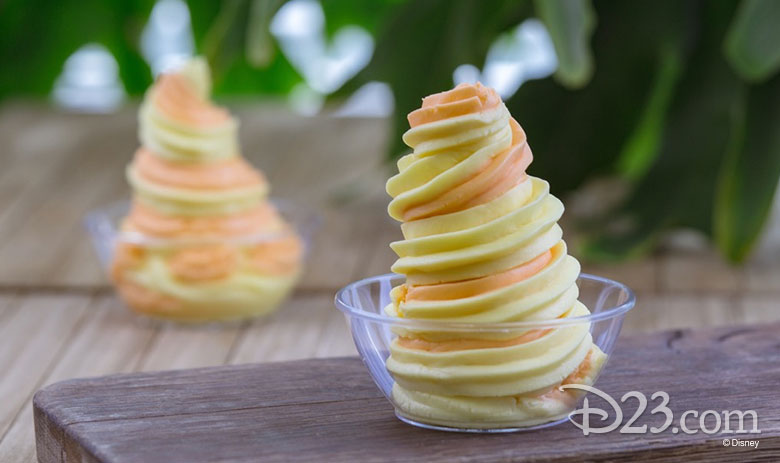 The Tropical Hideaway
Loaded Whip
Tucked between the songs of the Enchanted Tiki Room and the misty waters of the Jungle Cruise, The Tropical Hideaway is Adventureland's hotspot for a variety of Dole Whip treats. Whether you choose swirled pineapple and orange, pineapple and raspberry, or the Loaded Whip—a pineapple and orange swirl with exotic fruit and crystallized hibiscus—it's a perfect way to cool down during all of your Disney adventures.
Mint Julep Bar
Watermelon Mint Julep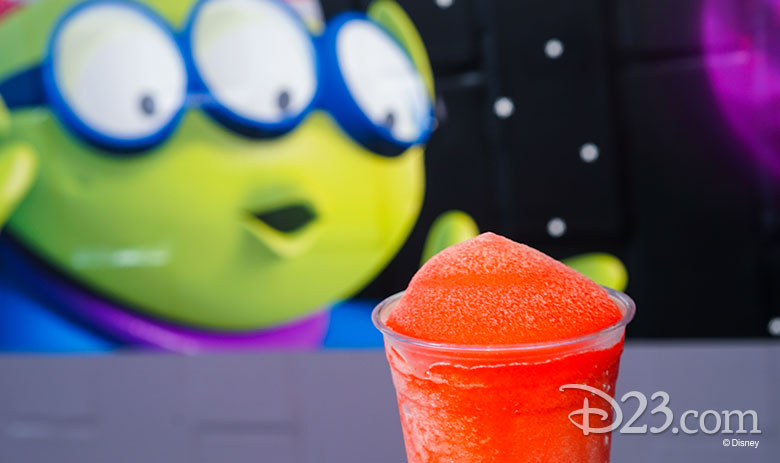 Alien Pizza Planet
Alien Ice
(Strawberry or Sour Apple Slush)
Located inside the newly dubbed Alien Pizza Planet in Tomorrowland (where Redd Rockett's Pizza Port was located), these brain-freeze-worthy drinks will make you go "Ooohh!" In both Strawberry and Sour Apple Slush flavors, Alien Ice will take your taste buds on an intergalactic adventure!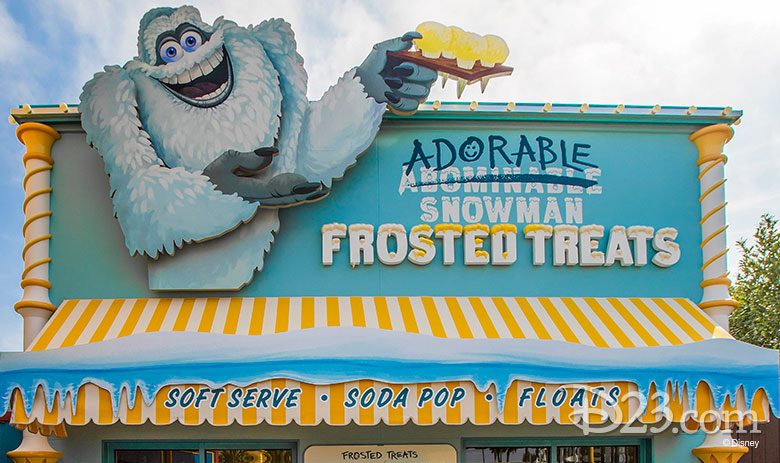 Adorable Snowman Frosted Treats
It's Lemon!
Pixar Pier Frosty Parfait
What better way to celebrate the new Pixar Pier, than with the new (and appropriately named) Pixar Pier Frosty Parfait? Located at the Adorable Snowman Frosted Treats, this is not your typical kind of parfait. The star of this treat is the It's Lemon! soft-serve, layered with blue-raspberry slush, the simply superb combination for this snowy sweet.
View this post on Instagram
Bing Bong's Sweet Stuff
Rainbow Unicorn
Sunshine in a Cup
Imaginary Pal
Slow Burn
Gloomy Blue
There's no better way to celebrate Pixar Pier's one-year anniversary than with a delightful treat from one of its sweetest shops: Bing Bong's Sweet Stuff. The whimsical confectionery and retail location offers a variety of imaginative frozen drinks, known as Memory Refreshers! Their bright colors and memorable flavors are bound to bring some joy to anyone's day.
Rita's Baja Blenders
The Tropicool
Located at the Pacific Wharf, take a break from the sun and cool down with The Tropicool. The non-alcoholic drink features three possible flavors to beat the heat: strawberry, lemon-lime, and Rita Baja Blenders' featured flavor.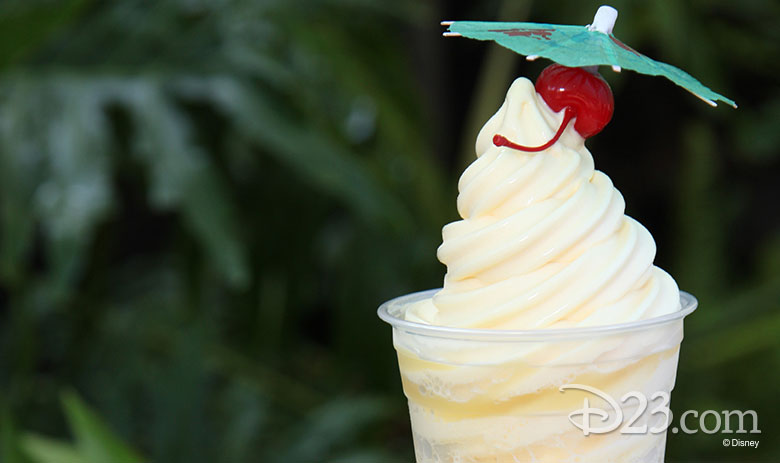 Tiki Juice Bar
Dole® Whip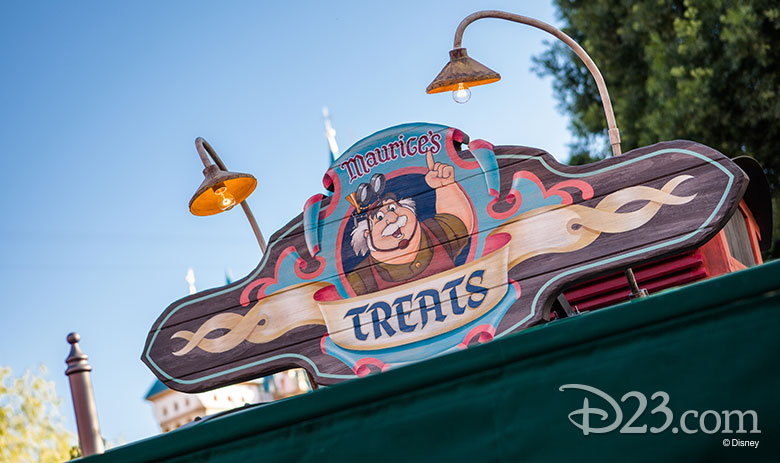 Maurice's Treats
Boysen Apple Freeze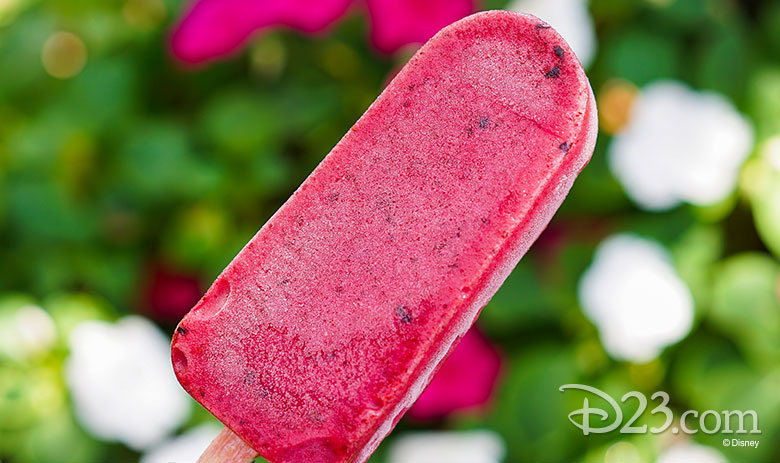 Clarabelle's Hand-Scooped Ice Cream
Raspberry Sorbet
Lube-O-Rama Retail Store
World Grand Freeze
Red's 4 Alarm Fire
Groovy Glacier
Dinoco Blue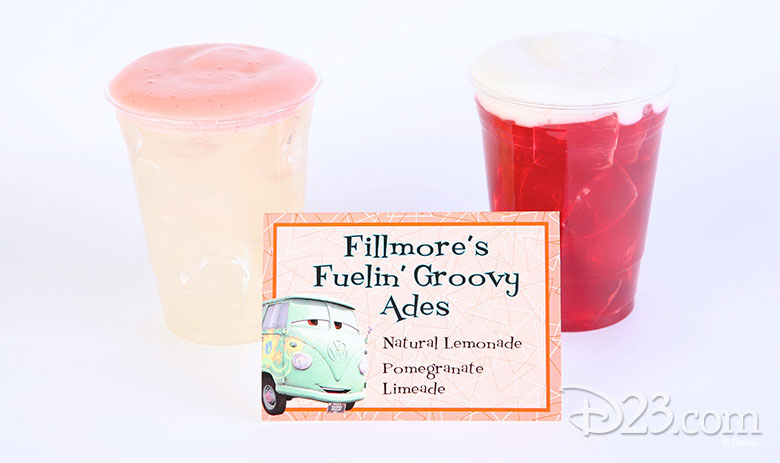 Cozy Cone Motel
Ramone's "Pear of Dice" Soda
Fillmore's Fuelin' Groovy All Natural Lemonade
Fillmore's Fuelin' Groovy Pomegranate Limeade
Doc's Wild Grape Tonic
Red's Apple Freeze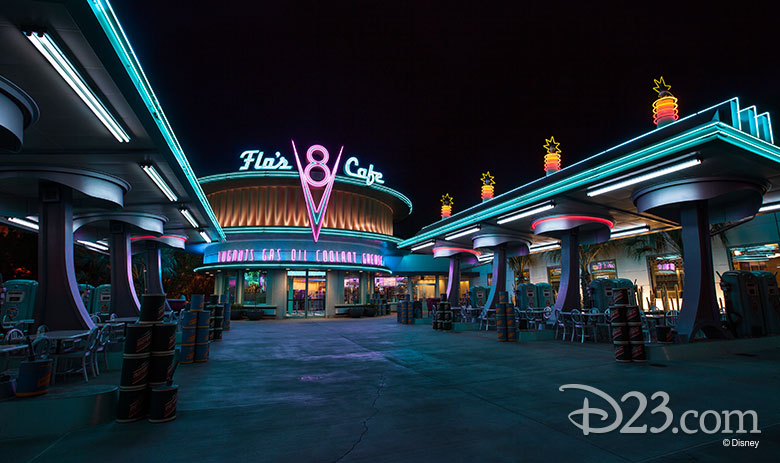 Flo's V8 Café
Mater's Tulsa Tea
While the opening of Pixar Pier has given us so many new sips to savor—we still enjoy all of the oldies (but goodies!). Our friends over at Disney Parks Blog put together a comprehensive guide for you to learn more about all of the classic drinks over in Cars Land.
Walt Disney World Resort
There's no reason to let the Florida humidity slow you down at Walt Disney World when there are so many ways to cool down by filling up with some of our favorite non-dairy delicacies.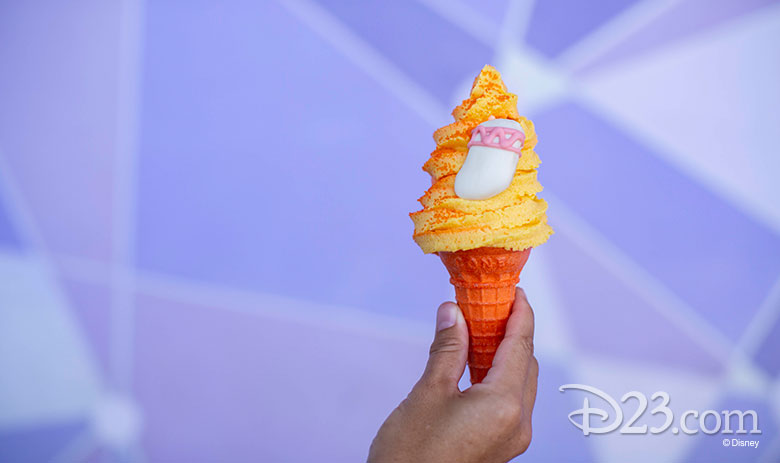 Auntie Gravity's Galactic Goodies
2319 Cone
Request this treat from Gravity's without the cookie sock to make it non-dairy
We all scream for ice cream! Especially when it's a 2319 cone! This brand-new soft-serve is a delicious swirl of mango and vanilla with sprinkles. Located in Tomorrowland at Auntie Gravity's, the Monsters, Inc.-inspired cone is a scary-good treat to top off a furry good day at the Disney parks!
Storybook Treats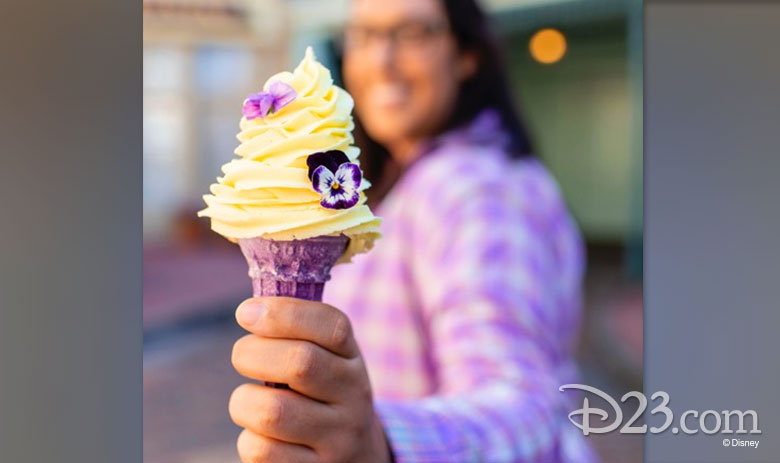 The Lost Princess Cone
Any day at a Disney park is a good one, but throw in a dreamy treat and it's the best day ever! A lemon soft-serve adorned with edible flowers atop a purple sugar cone, this magical treat is reminiscent of a certain blondie we know. You can find the Lost Princess Cone over in Fantasyland, not in a tower but at Storybook Treats!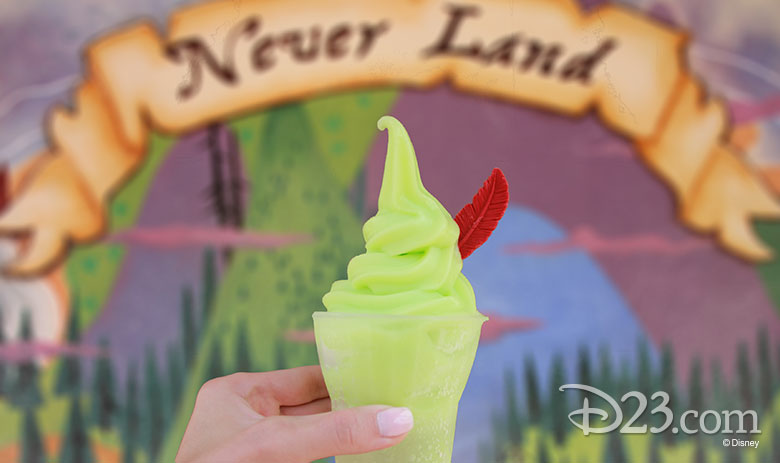 Peter Pan Float
request this treat from Never Land without the chocolate feather to make it non-dairy.
All the world is certainly made of faith, trust, and pixie dust, and this new float is no exception! A combination of Key Lime Ice Cream and Sprite, this drink fizzles and dazzles just like its namesake. Located at Storybook Treats, the Peter Pan Float is the fairy tale ending dessert you deserve.
Sunshine Tree Terrace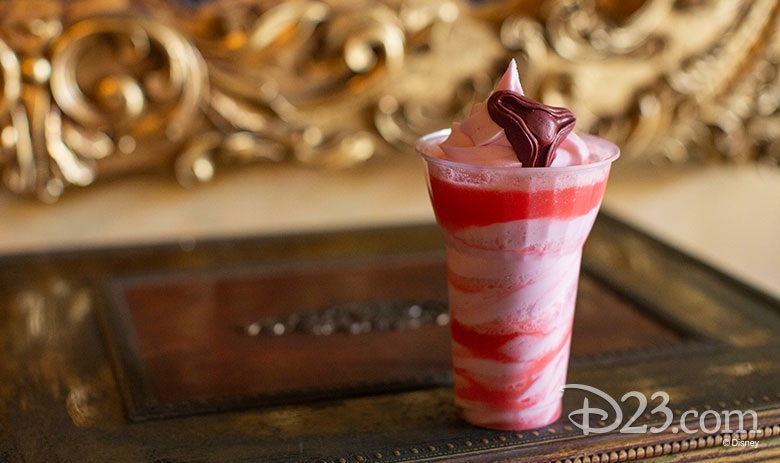 Redd's Revenge Float
Request this treat from Sunshine Tree Terrace without the chocolate pirate hat to make it non-dairy.
Ahoy, mateys! A new treat is landing at Sunshine Tree Terrace, just in time for the summer. A blend of Strawberry Fanta and soft-serve, this treasured float is a refreshing treat for any pirate or landlubber. As Redd would say, "Drink up, me hearties, yo ho!"
Dole® Orange Soft-serve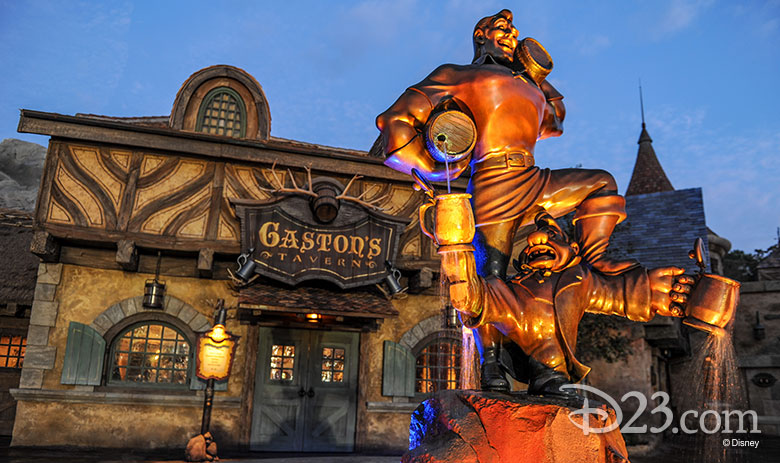 Gaston's Tavern
LeFou's Brew
Cheshire Café 
Wonderland Slushy
The Lunching Pad
Space Ranger Slush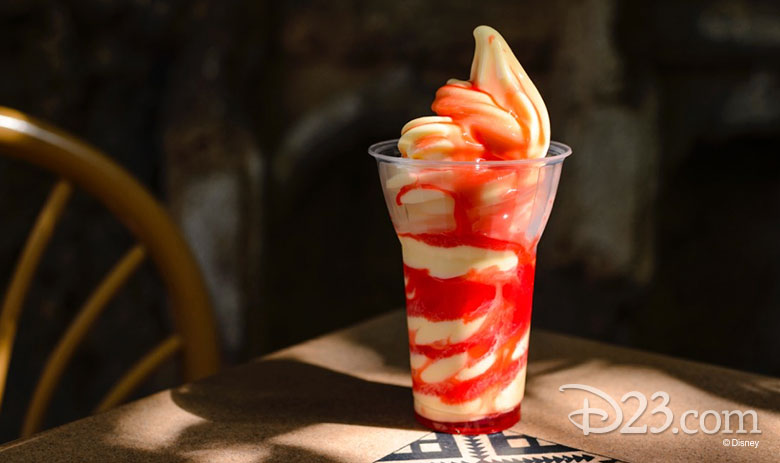 Tamu Tamu Refreshments
Simba Sunset
King's Cooler
Can you feel the heat this summer? In celebration of The Lion King, cool down with some royally delicious Dole Whip treats, available through the end of the summer. From Simba Sunset, a Dole Whip topped off with strawberry-watermelon-coconut syrup, to the King's Cooler, which can be served with dark or coconut rum, these treats have something for everyone, so gather your herd and head towards the African savanna at Animal Kingdom.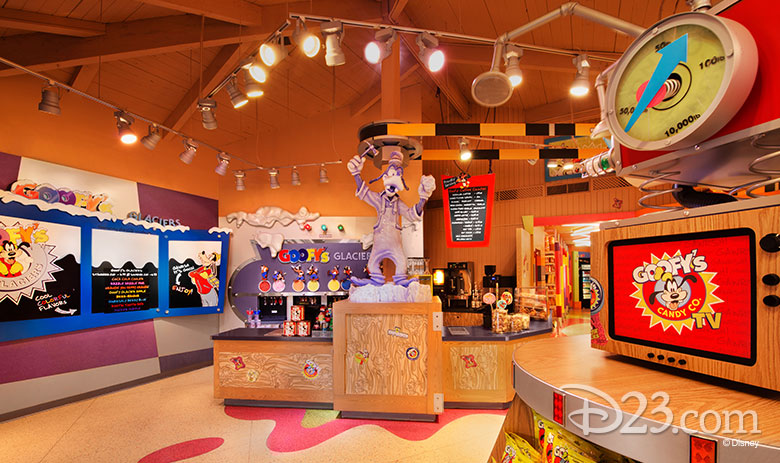 Goofy's Candy Company
Goofy's Glaciers (assorted flavors)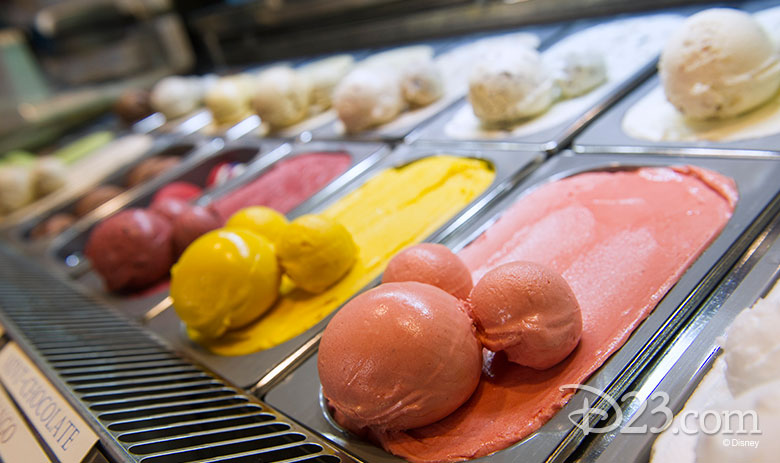 L'Artisan des Glaces
Sorbets (assorted flavors)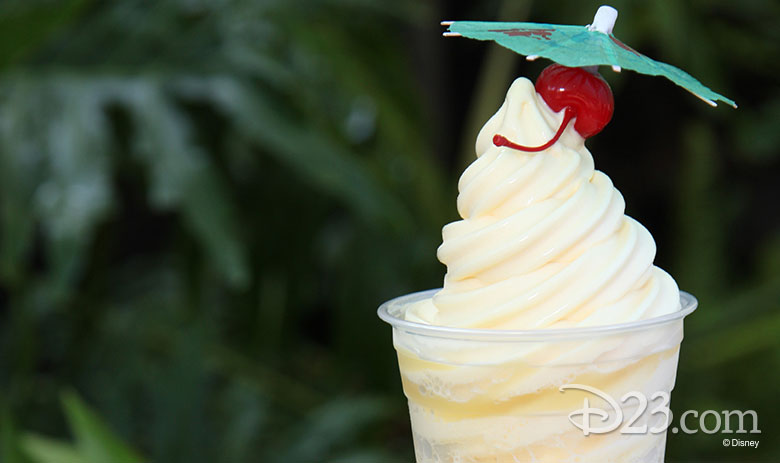 Aloha Isle
Dole® Whip
View this post on Instagram
Pongu Pongu
Night Blossom
When adventuring around Pandora – The World of Avatar, you'll encounter serene rivers, majestic floating mountains, bioluminescent forests, and the warm sun. Right across from the howls of the banshees, at Avatar Flight of Passage, is Pongu Pongu. The drink stand is host to a variety of thirst-quenching frozen drinks, including the popular Pandoran treat, the Night Blossom. With its colorful beauty and tantalizing flavor, the Night Blossom is the perfect cool drink for any adventurer.
Refreshment Outpost
Savanna Smoothie