By Beth Deitchman
Your plans for Pixar Fest, coming to the Disneyland Resort April 13–September 3, just got tastier—the celebration of friendship will feature the most charming food and beverages sure to take your taste buds all the way to infinity and beyond. You're going to want to partake in his special event with your own pals so that you can ensure that not a single delicious dish goes untasted!
Here is a sneak peek at the limited-time foods and beverages that are inspired by some of our favorite Pixar stories: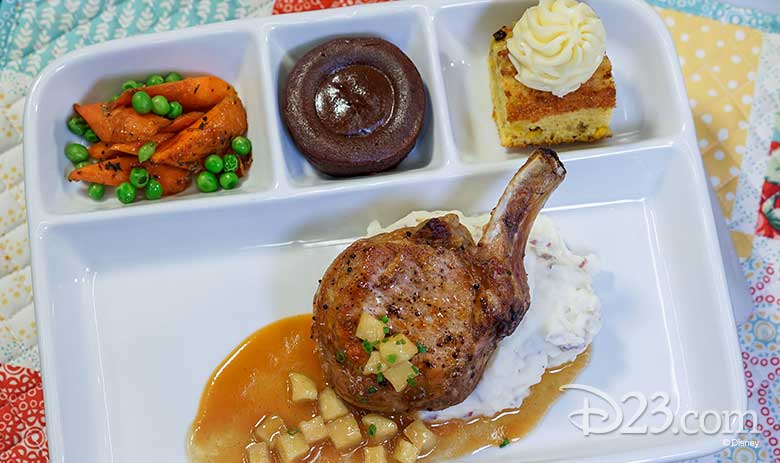 Up
Fried-ricksen Bologna Sandwich—Carnation Café, Disneyland park
Fredrickson TV Diner—Carnation Café, Disneyland park
Up Merit Badge Éclair—Jolly Holiday Bakery Café, Disneyland park
Up-Tart: Nutella Pop Tart Chocolate Fredrickson House & Balloons—Capuccino Cart, Disneyland park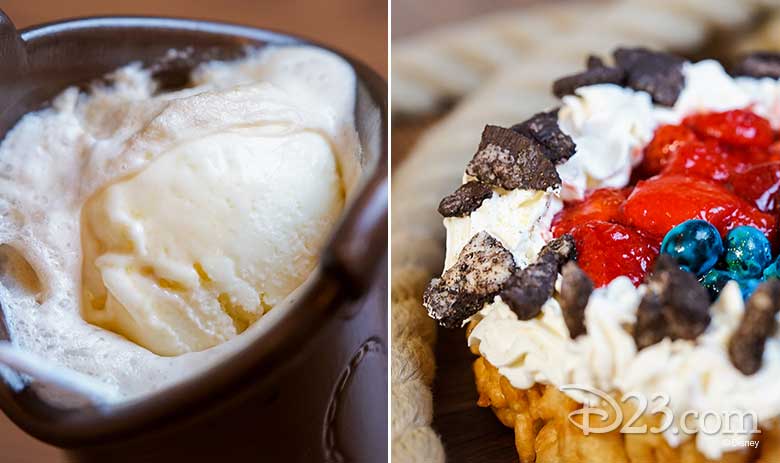 Toy Story
Boot Beer Root Beer Float served in a Souvenir Woody's Boot—Golden Horseshoe, Disneyland park (pictured above left)
Jessie's Berry Jubilee Funnel Cake (House-made funnel cake topped with blueberries, strawberries, chocolate cookie crumbles, crème anglaise, white chocolate, and gold-dusted whipped cream)—Golden Horseshoe, Disneyland park (pictured above right)
Lots-o'-Straw-"Bear"-y Funnel Cake (Strawberry-cherry topping, strawberry butter, and streusel, with spiced syrup drizzle)—Hungry Bear Restaurant, Disneyland park
Lots-o'-Straw-"Bear"-y Churro—Tomorrowland, Disneyland park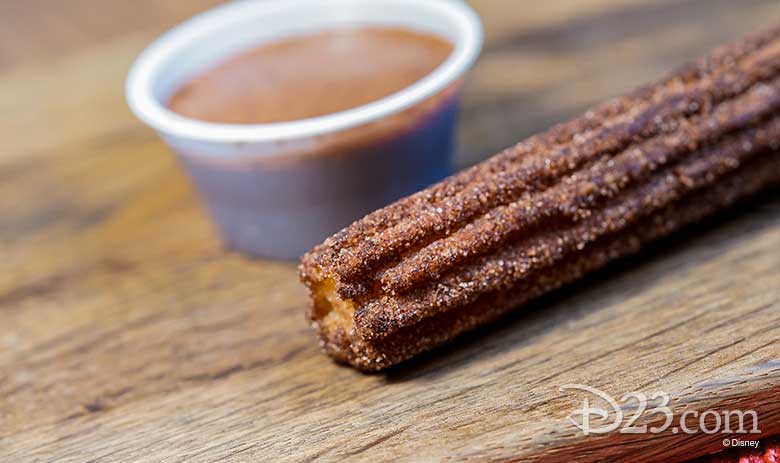 Coco
Coco Churro (Chocolate and vanilla bean dust and salted cinnamon sugar served with a spiced Mexican chocolate dipping sauce)—Frontierland, Disneyland park
Monsters, Inc.
Mike Wazowski Bread—Pacific Wharf Café, Disney California Adventure park
Sully Premium Popcorn Bucket—All Disneyland Resort popcorn carts
Mike Wazowski Sipper—Disney California Adventure park quick-service restaurants
There will also be special merchandise offerings throughout Pixar Fest, so that you can continue the celebration of friendship long after you return home. Look for some of your favorite Pixar pals, such as Woody, Buzz, Mike, and Sulley, on apparel for adults and kids, as well as a special leather tote created by Loungefly, a limited-release pin featuring the Pixar Fest logo, and a claw-some tumbler featuring an excited little green alien.
Stay tuned to D23.com for more info about Pixar Fest—including the brand-new Together Forever—A Pixar Nighttime Spectacular and the return of the Paint the Night parade and Pixar Play Parade—as the April 13 debut approaches.