On April 8, 2013, the world lost one of its most beloved icons . . .  Annette Funicello. She passed away at age 70 from complications due to Multiple Sclerosis, a disease she bravely battled for more than 25 years. While she accomplished much in her life, her fondest career memories were always tied to the Mickey Mouse Club where she got her start, and to Walt Disney, who gave her that opportunity. It is fitting that The Walt Disney Studios, where she was introduced to the world, would also be the place where at the end of her life, her legacy would be celebrated.
On Monday, June 24, 2013, friends and family will gather there to pay tribute to her. The Walt Disney Company pays tribute to her memory by rededicating Soundstage 1 as the "Annette Funicello Stage."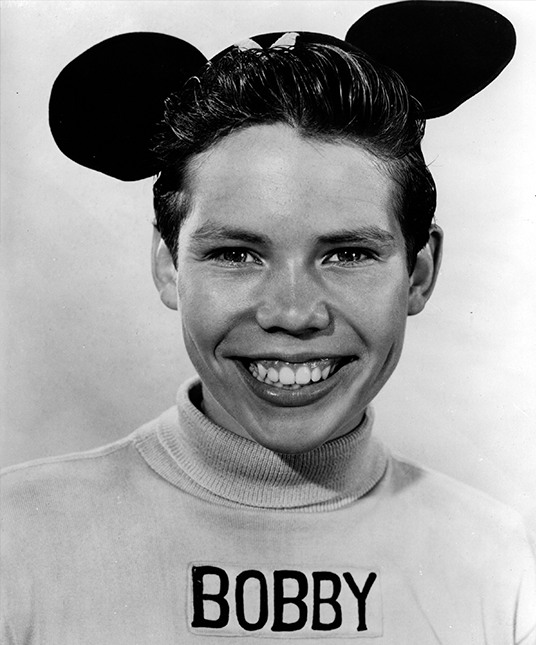 Bobby Burgess, a fellow original Mouseketeer said of his lifelong friend, "Annette was one of those people who just had a natural charisma that came across the screen. Of course, she was the only Mouseketeer to be personally discovered by Walt Disney. I knew her for more than 50 years and as the song goes, 'Through the years we'll all be friends wherever we may be.' And we were."
I'm so appreciative of all those years of love and fun with such a wonderful friend.
Another Mouseketeer, Sharon Baird, was one of Annette's closest friends throughout her life and was with her at the hospital in her final days. "I first met Annette when we both started working on the Mickey Mouse Club. We just sort of migrated to each other and started a friendship that would endure through childhood, teenage ups and downs, marriages, divorces; we shared everything. I'm so appreciative of all those years of love and fun with such a wonderful friend."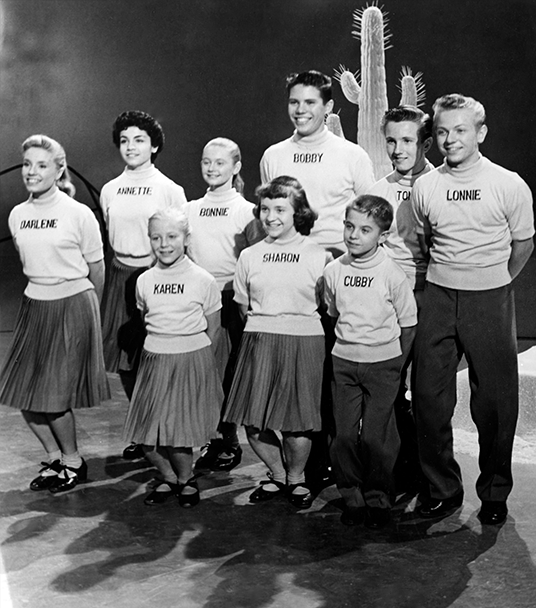 "I think my life would have been much different and certainly much lonelier and much less complete if I hadn't had my friendship with Annette," said actress Shelley Fabares, who also was one of Annette's closest pals. "She was just an incredible sweet, kind woman and I will miss her for the rest of my life."
She was one of the loveliest people I've ever known . . .
As many gather today at the Walt Disney Studios to celebrate and honor Annette, even Diane Disney, Walt's daughter, made comment (via videotaped message) of how much Annette meant to her family. "Everyone who knew Annette loved and respected her. She was one of the loveliest people I've ever known, and was always so kind to everyone. She was also the consummate professional and had such great loyalty to my father. She will always be very special to me."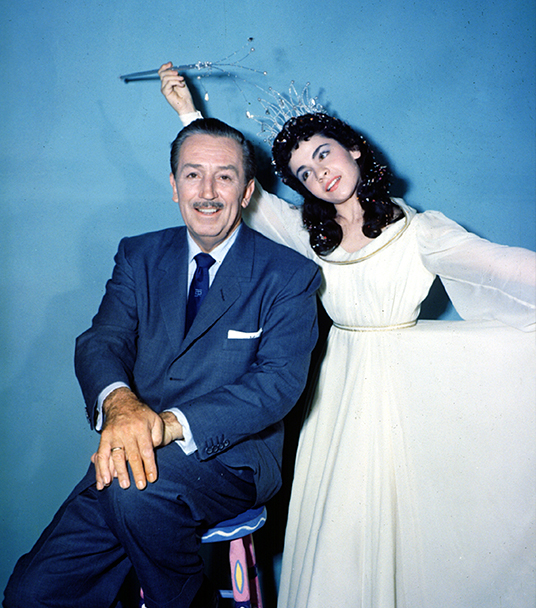 Following her tenure at Disney, Annette headed to the beach to co-star with then teen idol Frankie Avalon in a string of iconic surf and sand musical adventures that led to a longtime camaraderie with the popular singer. "She was a very courageous gal that fought, fought, fought, her illness," he said. "I loved her; we worked together and we were family because I'm godfather to her daughter, Gina. I think she represented the pure innocence of a woman who was just the girl next door. Incredibly, she never really recognized that fact that she was so popular. After being on tour I'd tell Annette 'people just love you, they adore you,' and she would say 'Really?' She couldn't believe the fact that she was so loved, but she certainly was."
She showed the best side of herself by coming forward to discuss her MS with courage and candor.
But it was teen idol Paul Anka, the performer would grow up to write the anthem My Way, who was her first true love. He would be inspired to write Puppy Love, his 1960 hit, about Annette. Remembering his friend fondly, he said, "Annette was a star from the time she was 12 years old, and I met her shortly after. In addition to her talent, she was self-possessed, determined, had incredible integrity, and was loved by everyone. When life threw her a terrible curve, she showed the best side of herself by coming forward to discuss her MS with courage and candor. As much as she entertained us as a young woman, she gave so much more by sharing her experience and raising awareness of this disease. She was kind and intelligent and she will be missed by her family and her wide circle of friends, in which I was lucky to be included."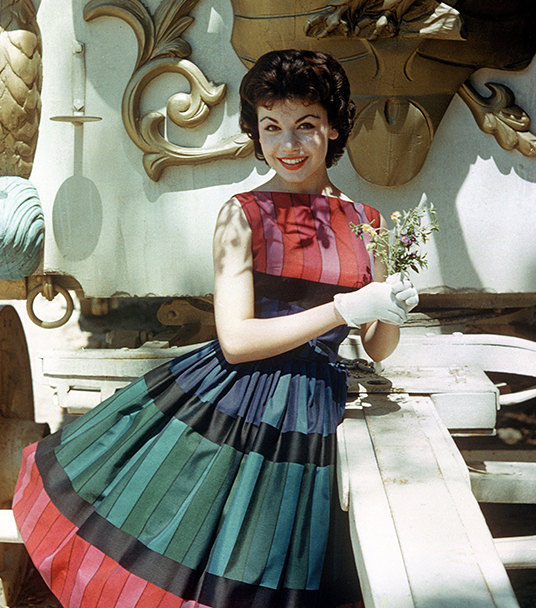 Annette's popularity went far beyond her close circle of friends.  She touched millions around the world, including some of today's most popular celebrities, even those such as Britney Spears and Justin Timberlake who followed in Annette's footsteps when they appeared as Mouseketeers in later versions of the iconic show. Following are a selection of celebrity tweets from those who took to Twitter upon hearing of her passing:
Britney Spears – "I am DEVASTATED to hear about the passing of Annette Funicello. She was a role model for me during my days as a Mouseketeer. Heartbroken."
Justin Timberlake – "Trading in the ears for a halo. You will be missed!"
Nancy Sinatra – "Annette was my buddy.  I'll miss you forever, Annie, and I wish you godspeed."
William Shatner – "My thoughts are with the family of Annette Funicello.  My best, Bill."
Joey Fatone – Now it's time to say goodbye….. 🙁 RIP
Dana Delany – "Annette. You were a dream girl in saddle shoes."
Paula Abdul – "I'm truly saddened by Annette Funicello's passing. She was an original Mouseketeer and an original talent all-around."
Kathie Lee Gifford – "I just loved her.  I always wondered what my life would have been like if 'Mr. Disney' liked me too.  She was lovely and gracious and very sweet."
Joan Rivers – "Annette Funicello's death truly saddens me. She was such a bright and wonderful part of all of our history."
Indeed she was.
In 1992, Annette created The Annette Funicello Research Fund for Neurological Diseases that continues to fund research into the cause, treatment and cure of Multiple Sclerosis. If you would like to donate to Annette's Research Fund, please visit AnnetteConnection.com.
By author and friend Lorraine Santoli