We couldn't have wished for a better ending to D23 EXPO 2015! The original Mouseketeers from the Mickey Mouse Club gathered onstage and reminisced about those early days while singing and dancing along with clips from the show. Author Lorraine Santoli (The Official Mickey Mouse Club Book) led the presentation, welcoming Mouseketeers Sherry Alberoni, Sharon Baird, Bobby Burgess, Tommy Cole, Darlene Gillespie, Cubby O'Brien, and Doreen Tracey.
"The Mickey Mouse Club was a television phenomenon," said Santoli, "and it's something that fans still love 60 years later." Here are a few memories from the Mouseketeers: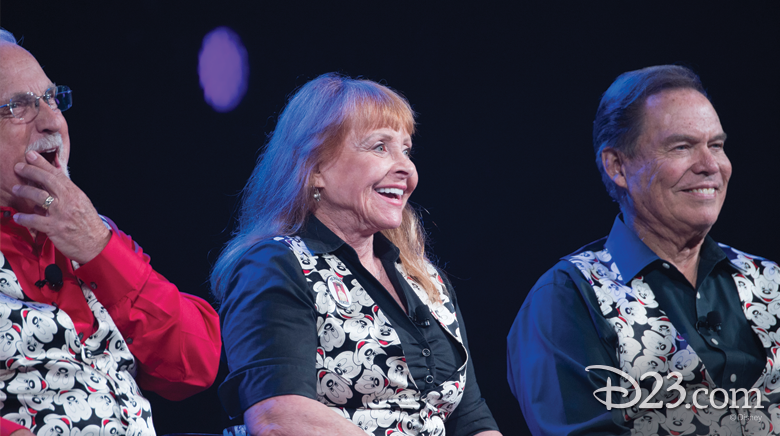 Darlene Gillespie: "Disney sent out an audition notice. I came down with three other girls and did a little farm dance. I was so unintimidated so I sang 'Davy Crocket,' and Jimmie [Dodd] said to me, 'Little girl, you've got a job.' I went home and told my mom and she said, 'Eat your supper.'"
Bobby Burgess: "We were kept busy. One team was going to school, while one team was filming, and another one was rehearsing. We had to keep it rotating. One time, I had to learn to ride a unicycle in my driveway. Then I showed up and they said, 'You're gonna have to juggle as well.'"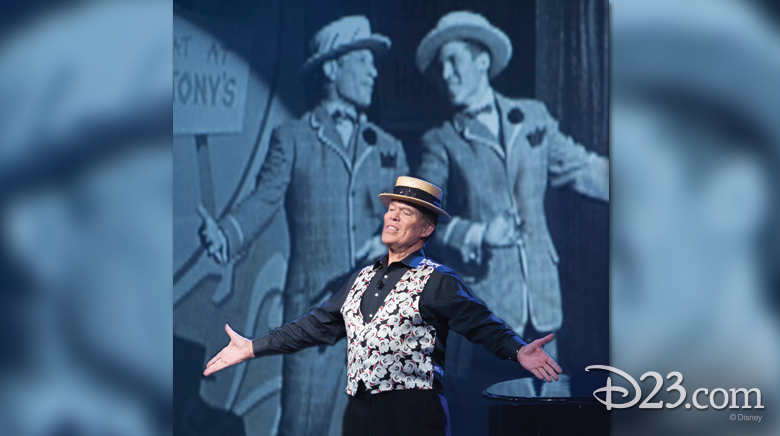 But the Mouseketeers did more than recite memories… they got up and sang and dance along with old film clips from the show, including a touching tribute to Annette Funicello. "We love ya, Annette," said Tommy Cole.
And in a fitting tribute to Jimmie Dodd, the musical heart and soul of the show, the Walt Disney Archives had his original Mousegetar (guitar) restrung—first time in 50 years!—and everyone sang along as it was again put to use!
But then we all got a big surprise as Becky Cline, director of the Walt Disney Archives, called up world-renowned film historian and critic (and HUGE Mickey Mouse Club fan), Leonard Maltin for a special presentation. Each Mousketeer was given a "Mousecar"—Walt Disney's own version of "an Oscar," special awards given by Walt himself. Walt had them commissioned but was not able to present them before he passed. The Archives staff found them, and Maltin presented one to each Mouseketeer. Truly a special moment.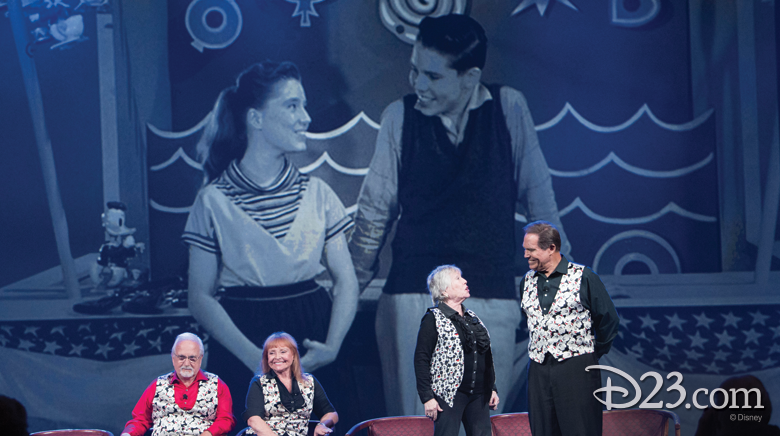 Not to be outdone, though, the Mouseketeers surprised Maltin by presenting him with his own mouse ears, making him an official Mouseketeer. This was Disney magic at its finest. M-I-C…see you real soon. K-E-Y…Why? Because we like you. M-O-U-S-E.