By Savannah Salazar
Since its premiere in 1977, George Lucas' Star Wars: A New Hope has influenced generations upon generations of fans, becoming a huge "force" in popular culture—spurring three trilogies, TV shows, books and games (and that just scratches the surface!). The classic tales of good vs. evil, light and dark and everyone in between resonated, pulling fans into a galaxy far from our own. So, no matter which sect of Star Wars fandom you come from, we've got you covered with our guide of what to read, watch and play this Star Wars Day. Now, May the 4th be with you!
To Watch: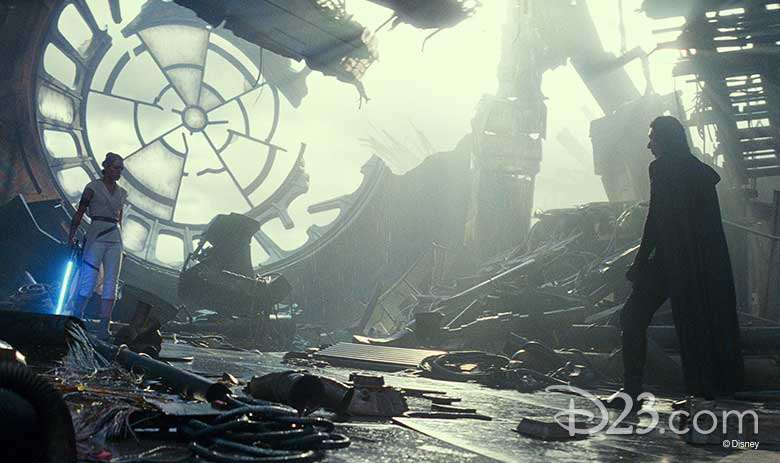 The Skywalker Saga
With the arrival of Star Wars: The Rise of Skywalker on Disney+, fans will finally be able to stream the entire nine-part saga in one place. Rediscover (or discover, we don't judge!) the magic of the Star Wars trilogies, and journey from the sands of Tatooine, to the forests of Endor to crimson salt of Crait with a perfect movie marathon. Put on your best Star Wars apparel and get streaming!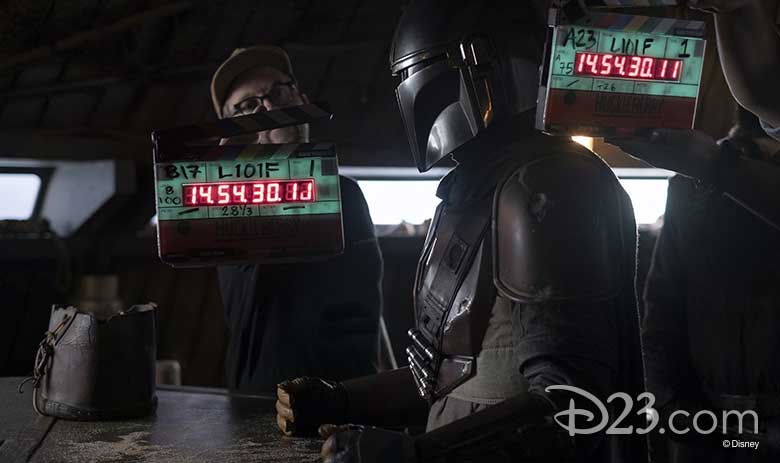 Disney Gallery: The Mandalorian
The latest series hitting Disney+ today goes behind the scenes of Lucasfilm's hit live-action series The Mandalorian. The eight-episode documentary series—which will be released weekly every Friday after its initial premiere—will dive into the astonishing production, its use of groundbreaking technology, music, the show's practical models (which yes, includes The Child!) and will feature roundtable discussions with the show's creator (and Disney Legend) Jon Favreau. The premiere episode "Directing" takes viewers into the filmmaking process of The Mandalorian as the directors speak of their individual journeys on the show.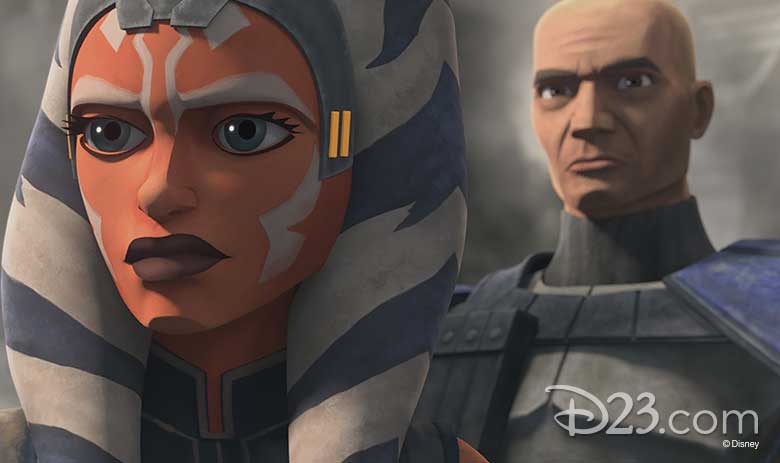 Star Wars: The Clone Wars Final Season
All good things must come to an end; and trust us when we say the final season of The Clone Wars has been such a magnificent end. For seven seasons, Dave Filoni and Lucasfilm Animation have delivered emotionally rich stories in tandem with stunning animation, and today you can watch the series finale on Disney+. And get ready—if you're anything like us, be sure to keep some tissues handy.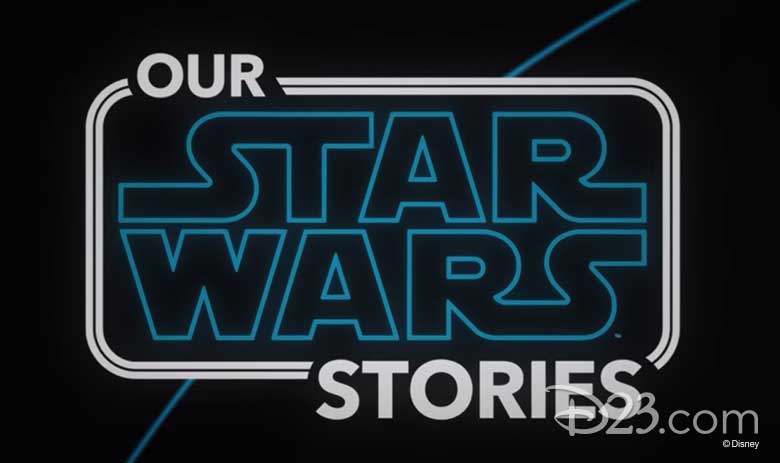 Our Star Wars Stories
Created by Lucasfilm and StarWars.com, Our Star Wars Stories is an original digital series hosted by Jordan Hembrough that highlights fans across the Star Wars community with touching stories on how a galaxy far, far away has inspired them. Now in its second season, you can find the show here.
Looking for even more Star Wars to watch? Punch it to our everything Star Wars on Disney+ roundup here.
To Read: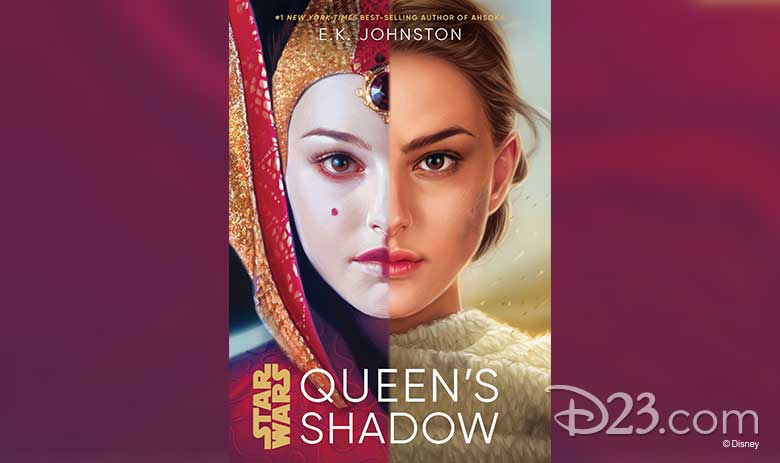 Star Wars: Queen's Shadow written by E.K. Johnston
We know Queen Amidala and we know Senator Padmé, but do you her journey in between? Written by the No. 1 New York Times best-selling author of Ahsoka, Queen's Shadow follows Padmé as she steps down from her position as Queen of Naboo. But, when the newly elected queen asks Padmé to become Naboo's representative in the Galactic Senate, Padmé must quickly learn how to navigate through the treacherous politics of the Senate. Now, prepare your thunderous applause as we tell you that you can receive a free eBook of E.K. Johnston's Queen's Shadow now through May 8! Click here for details and an exclusive excerpt of Queen's Shadow.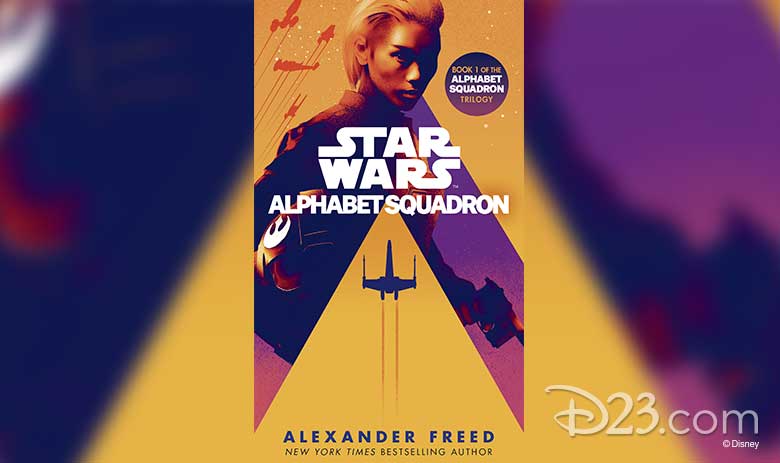 Star Wars Alphabet Squadron written by Alexander Freed
Veering from politics to warfare, add Star Wars Alphabet Squadron to your intergalactic reading list! The novel is the first of a new trilogy—the second novel is due out in June of this year. Set after Star Wars: Return of the Jedi, this Alphabet Squadron tells the story of a scrappy team of five pilots and starfighters tasked by New Republic general Hera Syndulla (you may recognize Hera from Star Wars Rebels!) to track down the mysterious Shadow Wing, a lethal force of TIE fighters. Alphabet Squadron is also the first book of the brand-new Star Wars video series The Star Wars Show Book Club, where you can read along and tune in for some exciting discussion and guest stars!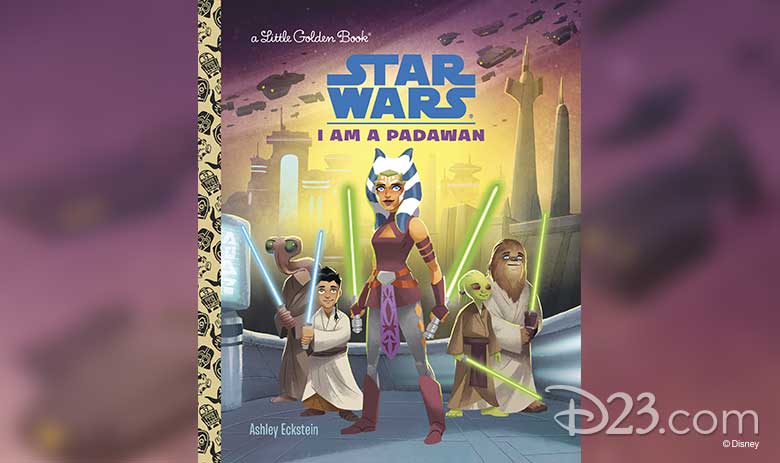 I Am a Padawan written by Ashley Eckstein and Illustrated by Shane Clester
If you're anything like us, you don't want The Clone Wars to end! Check out I Am a Padawan, written by Ashley Eckstein, who provides the voice of Ahsoka. The Little Golden Book tells of Ahsoka's time as a Jedi, recounting the lessons we've seen her learn throughout The Clone Wars. From lessons of failure, friendship and hope, I Am a Padawan is a perfect way to introduce the Force to your own little Padawan!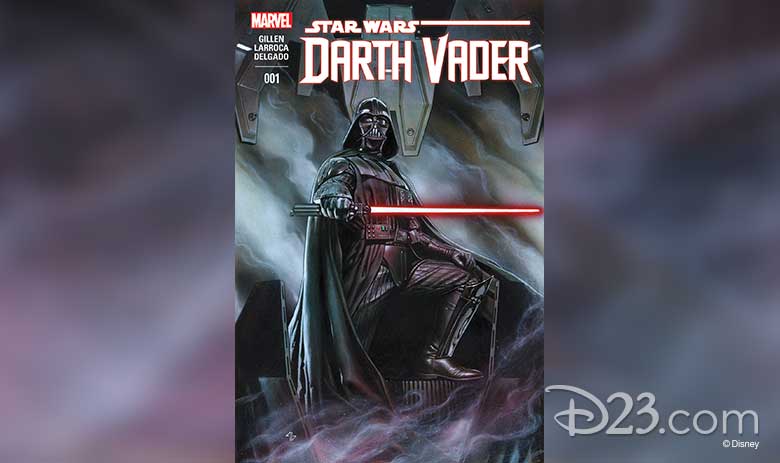 Darth Vader No. 1 written by Kieron Gillen with art by Adi Granov and Salvador Larroca
Comics have been a part of Star Wars since the beginning—with the first Star Wars Marvel comic being published in 1977. It's only appropriate, then, that we include an essential comic for any Star Wars fan. Published in 2015, Darth Vader reestablished Star Wars and Marvel comics and become the first ongoing series following the popular villain. The 25-issue comic series explored life after Star Wars: A New Hope and even introduced the fan-favorite rogue archaeologist Doctor Aphra.
For even more stellar reads, click here!
To Play: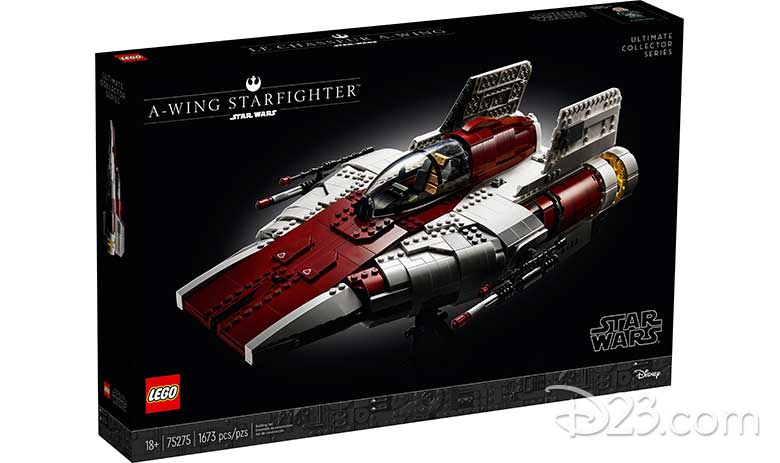 LEGO® Star Wars™ A-wing Starfighter™
Are you an aspiring rebel pilot? If so, we found the collectible you're looking for: LEGO's brand-new A-wing Starfighter from Star Wars: Return of the Jedi. With over a thousand pieces, a removable cockpit and laser cannons, this exciting collectible is sure to bring out the kid in anyone. D23 Members can enter for the chance to win the Starfighter here.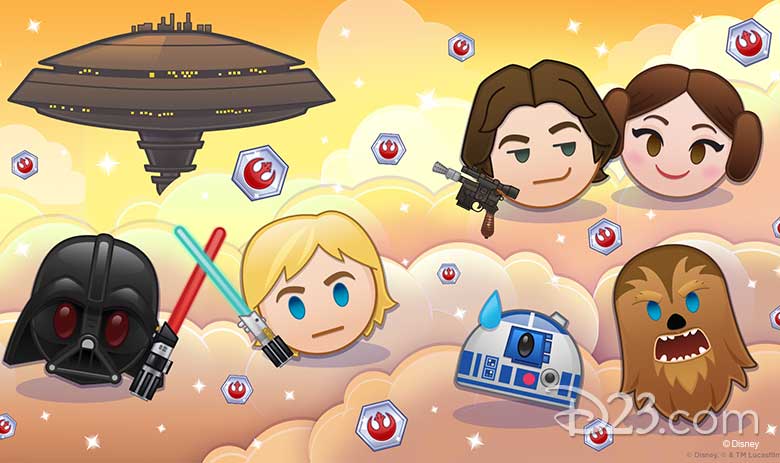 Disney Emoji Blitz
Disney Emoji Blitz is celebrating Star Wars Day with three out-of-this world opportunities to play. Starting with their Star Wars Darth Vader Villain Event—ending May 4—players can collect items that can help them defeat Vader himself and have a chance at winning Luke, Leia, Chewbacca, R2-D2 or Han Solo emojis. And, all through May, players can collect themed tokens towards rewards like Rey, BB-8 and Finn emojis. And last but not least, is the Star Wars Challenge—open May 21 through 25—to earn in-game prizes. You can download Disney Emoji Blitz at the App Store and on Google Play!
Star Wars Jedi: Fallen Order
When it comes to Star Wars video games, Star Wars Jedi: Fallen Order is a must-play. The game tells an original story about Padawan Cal Kestis, who survived Order 66—an order executed during Star Wars: Revenge of the Sith—and now must embark on an epic journey in his hopes to rebuild the Jedi Order. It perfectly marries expansive story-telling with thrilling gameplay. Currently, players can even receive a free content update—which includes new cosmetics for Cal and BD-1 and new gameplay modes—for the game here.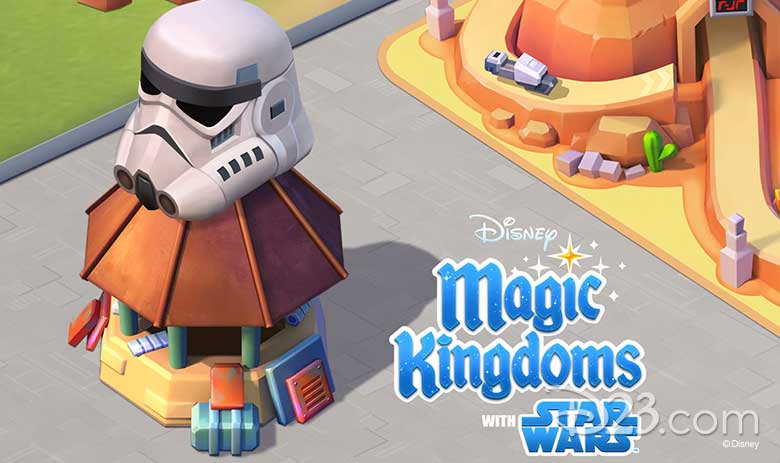 Disney Magic Kingdoms
The many worlds of Disney collide with Disney Magic Kingdoms, and for a limited time, players can incorporate some special Star Wars amenities to their own kingdoms. On Star Wars Day, get a free Star Wars Legendary Chest featuring characters, floats, decorations, and more. And from now until May 8, play a limited-time Star Wars Tapper event to collect items for a chance to unlock the new Stormtrooper Helmet Stand. Download now at the App Store and on Google Play!