By Jocelyn Buhlman
Sure, patience is the key to the Force, but we're still Padawans when it comes to waiting for season 7 of Star Wars: The Clone Wars to debut on Disney+. February 21 can't get here soon enough—but until then, we'll be marathoning our favorite episodes of the beloved series. If you're looking for some Clone War episodes to add to your next binge watching sesh, who better to ask for recommendations than the cast of Star Wars: The Clone Wars themselves? We chatted with Dee Bradley Baker (Clone Captain Rex), Ashley Eckstein (Ahsoka Tano), and Matt Lanter (Anakin Skywalker) about some of their favorite episodes from the past six seasons—which is a difficult challenge for a series jam-packed with epic action, emotional arcs, and out-of-this-world surprises!
SPOILER WARNING: This article contains spoilers for Seasons 2-5 of Star Wars: The Clone Wars
The Deserter (Season 2, Episode 10)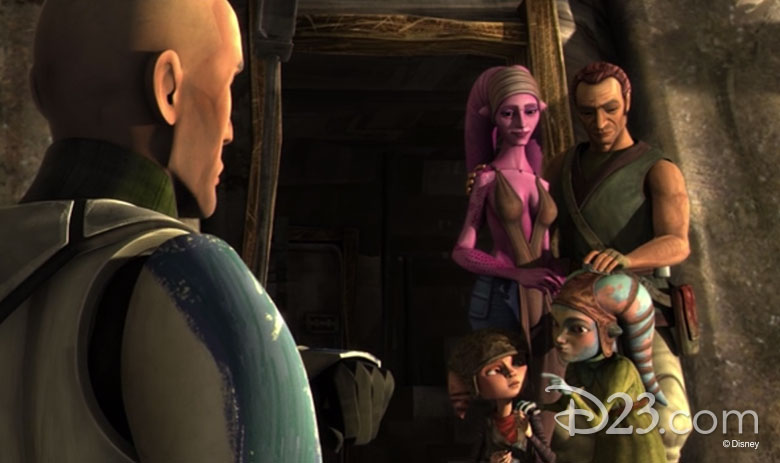 Dee Bradley Baker (Captain Rex):
"I can't choose just one, but let me choose just one. I really love the episode of The Deserter, where Rex meets Cut Lawquane, who is a clone with a family. Rex is still pretty by-the-numbers, and he's resistant to the idea of a clone walking away from his military engagement to start a family on his own—and this was when Cut's whole company died and so he just walked away. Rex sees there may be a different way of viewing what is happening to the clones—and it also loosens up his by-the-book attitude about things. A little improv doesn't hurt! I think that continues to play out as The Clones Wars plays out. That was an important episode for Rex and what makes the clones interesting."
The Mortis Arc (Season 3, Episodes 15-17)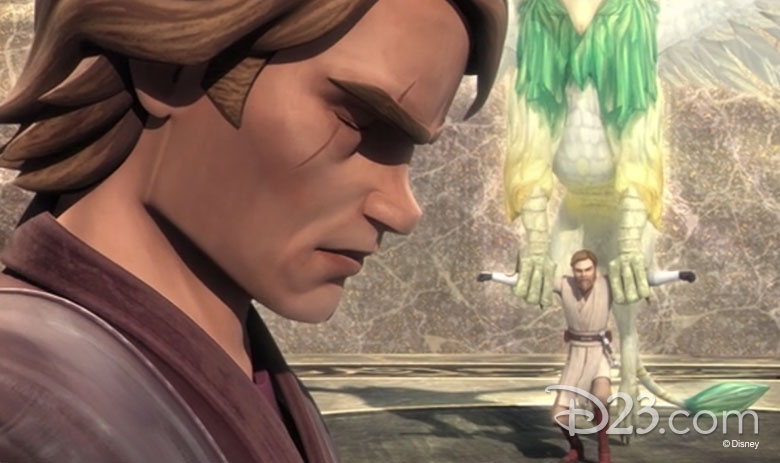 Matt Lanter (Anakin Skywalker)
"I always go back to the Mortis Trilogy—it was so different from anything we've ever done! It was so cerebral. Almost at risk of being too cerebral. It stood out to me because there's a lot of heavy character work for Anakin. Also, performance-wise, we got to dig a little deeper than we typically did, and it revealed a lot. It really went into the Force and the mythos behind Star Wars, so that arc always stands out to me."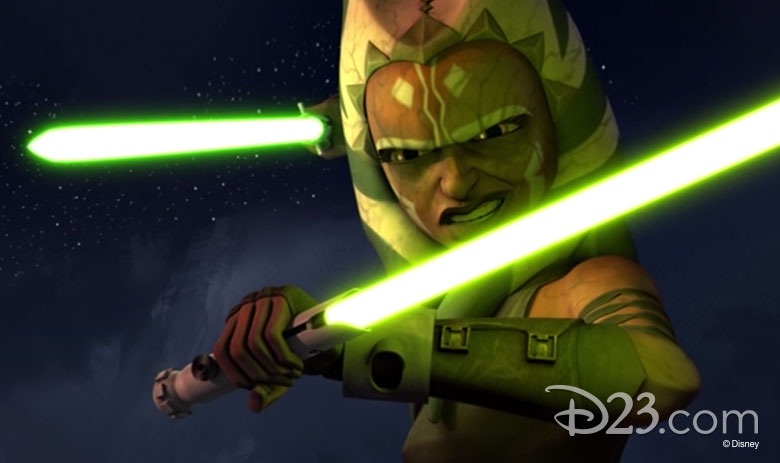 Ashley Eckstein (Ahsoka Tano):
"I personally love the Mortis Arc. I think it's such a beautiful arc—Ahsoka goes to the Dark Side, there's younger Ahsoka and older Ahsoka. It's a real emotional ride for her. She actually dies in that arc and The Daughter brings her back to life! Not to mention the story and the animation are just beautiful. I personally love that arc."
Padawan Lost (Season 3, Episode 22)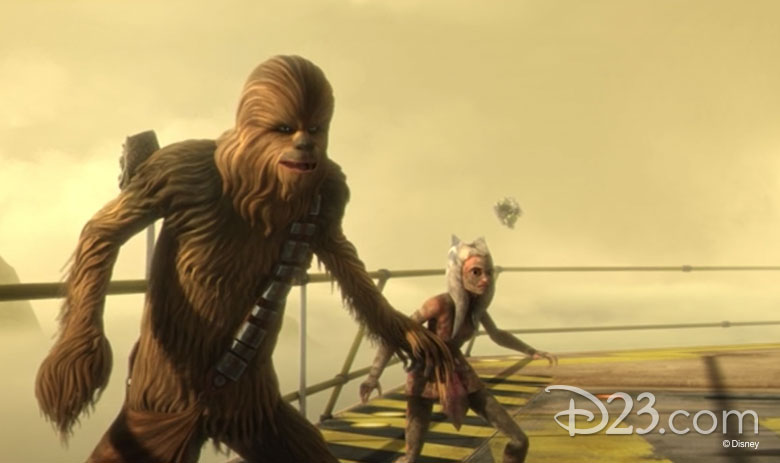 Ashley Eckstein:
"Oh gosh, I have so many favorites! It's hard to pick just one. I feel like Ahsoka really came into her own at the end of season three and the arc with Chewbacca. It was one of the first times where she was truly without Anakin and she had to rely on what he taught her to save her life and other lives as well. That was a true defining moment for her."
The Wrong Jedi (Season 5, Episode 20)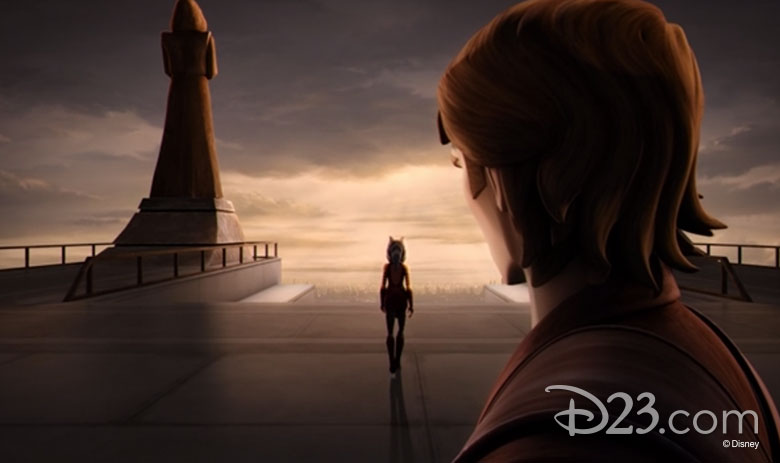 Matt Lanter:
"When [Anakin's] losing Ahsoka, and she's walking away from the Jedi Order, it's a beautiful shot. He's trying to convince her to stay, but at the same time he's relating to her. Anakin's grown up a little bit, and he has more responsibility. And he says something like, 'I understand—more than you know, I understand what it's like.' That speaks a lot because we see that in Revenge of the Sith, where he feels never really accepted—he always feels like he's a bit on the outside."
Ashley Eckstein:
"Ahsoka walking away from the Jedi order at the end of season five is personally my favorite moment in the first five seasons of Clone Wars. The whole arc of Ahsoka being put on trial, being found innocent, and then walking away is probably my favorite arc of the series."
You can stream all current episodes of Star Wars: The Clone Wars right now on Disney+.
Read more from the cast of Star Wars: The Clone Wars in our latest issue of Disney twenty-three, the exclusive magazine for D23 Gold Members. Find out more information here.