By Zach Johnson
This is the droid you're looking for!
The next time you're at Star Wars: Galaxy's Edge at Disneyland Resort in Anaheim, California, keep an eye out for everyone's favorite astromech droid: R2-D2! A skilled starship mechanic and fighter pilot's assistant, the sidekick now is exploring Black Spire Outpost on the planet Batuu.
R2-D2 arrived days before Star Wars: Rise of the Resistance opens at Disneyland Resort on January 17, following its opening at Disney's Hollywood Studios at Walt Disney World Resort.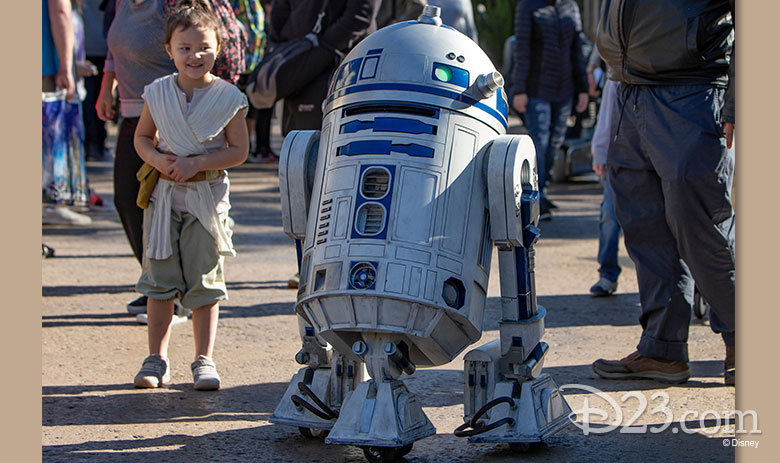 If you want to bring a droid companion home, visit Droid Depot at Star Wars: Galaxy's Edge in either park and build your own. Choose from either an R-series or BB-series as parts come and go on conveyor belts. Then, place your finished droid in an activation station to bring it to life. Droids can be further customized with personality-affiliation chips, color panels, and more accessories. Watch it interact with other droids and other elements throughout Black Spire Outpost. Droid Depot offers reservations up to 60 days in advance via the websites or the apps.