By Courtney Potter
ABC Celebrates 2016 Primetime Emmy Nominations
Earlier this morning, the Academy of Television Arts & Sciences announced the nominees for the 68th Primetime Emmy® Awards—and ABC has raked in an impressive 35 nominations! (With all the great shows and stars we have, it's no surprise!) Take a look at the truly outstanding rundown, below:
Lead Actress in a Drama Series: Viola Davis, How to Get Away with Murder
Lead Actress in a Limited Series or Movie: Felicity Huffman, American Crime
Lead Actress in a Limited Series or Movie: Lili Taylor, American Crime
Lead Actor in a Comedy Series: Anthony Anderson, black-ish
Lead Actress in a Comedy Series: Tracee Ellis Ross, black-ish
Reality Competition Series: Dancing with the Stars
Variety Talk Series: Jimmy Kimmel Live
Limited Series or Movie: American Crime
Comedy Series: black-ish
Comedy Series: Modern Family
Here's how ABC's 35 nods break down by series: American Crime (4), black-ish (3), Dancing with the Stars (8), Galavant (1), How to Get Away with Murder (1), It's Your 50th Christmas, Charlie Brown (1), Jazz at the White House (1), Jimmy Kimmel Live (2), Last Man Standing (1), Modern Family (4), The Muppets (1), The Oscars® (5), Shark Tank (2), The Whispers (1)
Congratulations to all the nominees! And don't forget to watch the 68th Primetime Emmy Awards on September 18, only on ABC!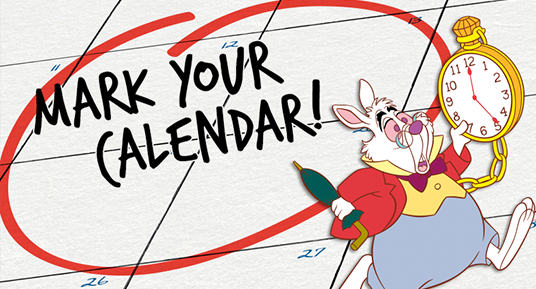 Save the Date!
Be sure to mark these upcoming Disney events on your calendar:
D23 and Walt Disney Archives


July 18


D23 Behind-the-Scenes Experience: Ink & Paint Department


August 20


The Reluctant Dragon 75th Anniversary on the Lot


August 22


D23 Presents Aloha Aulani!


October 5


D23's Sip & Scream


October 5


D23 Behind-the-Scenes Experience: A Midnight Soirée at the Tower of Terror


November 19–20


D23 Destination D: Amazing Adventures


Studios




August 12, 2016


Pete's Dragon opens in theaters


September 23, 2016


Queen of Katwe opens in theaters


November 4, 2016


Moana opens in theaters


November 23, 2016


Doctor Strange opens in theaters


December 16, 2016


Rogue One: A Star Wars Story opens in theaters
Parks
September 2, 8, 11, 13, 16, 18, 20, 23, 25, 29, 30; October 2, 4, 6, 7, 10, 11, 13, 14, 16, 18, 20, 21, 23, 25, 27, 28, 30, 31
Mickey's Not-So-Scary Halloween Party at Walt Disney World Resort
November 7, 8, 10, 11, 13, 15, 18, 27, 29; December 1, 2, 4, 6, 8, 9, 11, 13, 15, 16, 18, 22
Mickey's Very Merry Christmas Party at Walt Disney World Resort


Television




July 22


Elena of Avalor premieres on Disney Channel at 7 p.m. ET/PT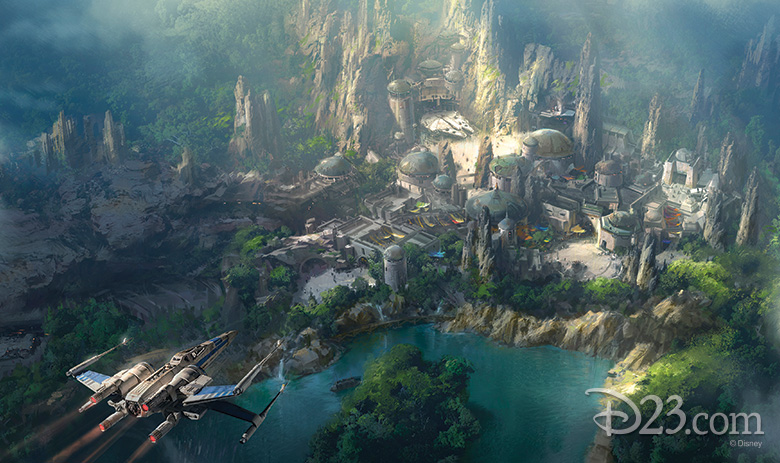 New Concept Art Released for Disneyland Park's Star Wars-Themed Land
Disneyland Park's Star Wars-Themed Land is still some months away from rocketing into our galaxy—but we just got an awe-inspiring look at what's to come, courtesy of a brand-new concept art image released this past Monday. It was unveiled on the fence along Big Thunder Trail in Frontierland—one of the new land's future entry points; as you can see from the image, above, a thriving port has some familiar landmarks—like landing zones, markets, and other buildings. The 14-acre land is the largest-ever single-themed land in Disneyland Resort history!
We're particularly excited to see a glimmer of the Millennium Falcon; wonder what kind of shenanigans a trip on that infamous ship might bring? Stay tuned for more info and updates as they become available…
A True "Labor of Love" for Disney's Queen of Katwe
The spectacular true story of Ugandan chess champion Phiona Mutesi comes to big-screen life on September 23 with Disney's Queen of Katwe—directed by Mira Nair and starring Lupita Nyong'o and David Oyelowo. To celebrate the film's impending release, check out the brand-new featurette, above… it includes emotional interviews with Nair, Nyong'o, and Oyelowo, and a special look behind-the-scenes at the making of the film.
The movie follows Phiona as her world rapidly changes when she's introduced to the game of chess—and, as a result of the support she receives from her family and her community, is instilled with the confidence and determination she needs to pursue her dream of becoming an international chess champion. Look for Queen of Katwe at a theater near you this fall!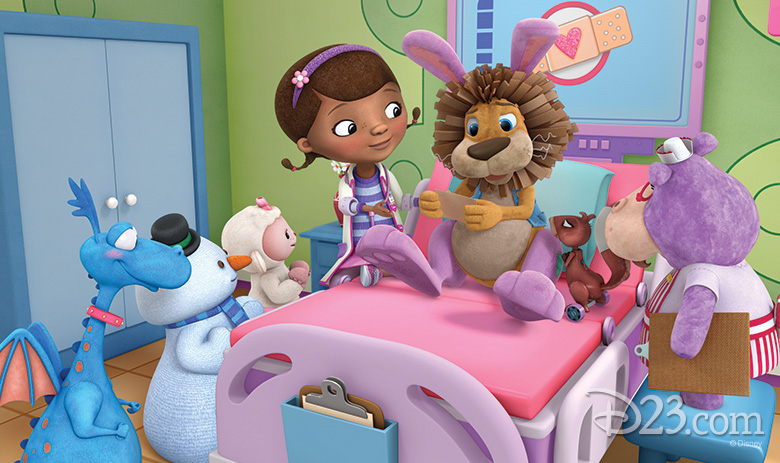 Disney Junior's Doc McStuffins Returns for Season Four
"The Doc is in!" There's a whole new season of Disney Junior's Doc McStuffins on the horizon—and with it comes new stories, new characters, amazing guest stars, and (starting on August 5) a new theme song! The award-winning animated series fourth season premieres on Disney Junior on Friday, July 29, at 9 a.m. EDT; a sneak peek will be available on the Disney Junior app starting on July 22.
Anthony Anderson (ABC's black-ish) and Dawnn Lewis (A Different World) guest star in the season premiere, "Welcome to McStuffinsville," in which Doc's grandma transports Doc to the magical world of McStuffinsville—where she'll carry on a family tradition by expanding her practice to the magical McStuffins Toy Hospital. There, on her first day as chief resident, Doc must tend to Stanley, a lonely, brokenhearted toy… Other guest stars later this season include Good Morning America co-host Robin Roberts, Ellen Pompeo (Grey's Anatomy), Vanessa Williams (The Good Wife), and Molly Ringwald (The Secret Life of the American Teenager).
And there's even more news on the McStuffins horizon: On Saturday, August 6, the first-ever museum exhibit dedicated to Doc McStuffins will open at the world's largest children's museum, The Children's Museum of Indianapolis. This cool interactive experience—inviting kids and families to explore and learn about healthy habits, compassion, and nurturing care—will travel to other venues across the country beginning in 2017.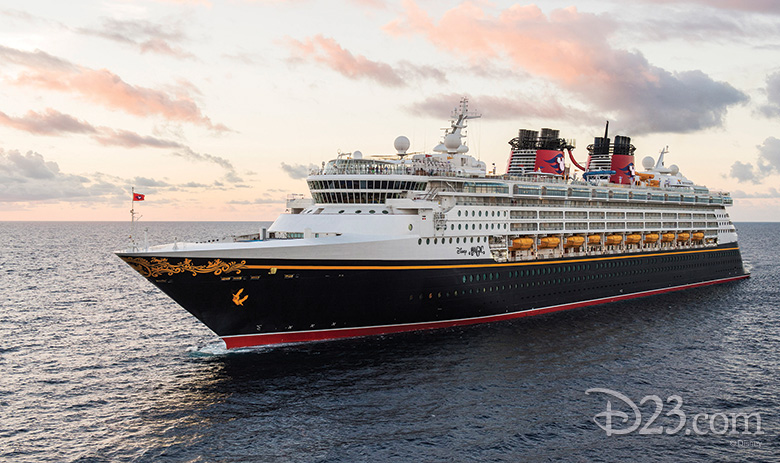 Disney Cruise Line Reveals Holly-Jolly Holiday Offerings for 2016
We know—we're only a few weeks out from the Fourth of July, and we've still several weeks of summer to go. But that doesn't mean we can't start mulling over all the vacation fun to come later this year. Case in point: the latest holiday offerings from Disney Cruise Line (DCL)! Starting this fall, guests will experience all kinds of specially themed Halloween and winter-holiday sailings across the DCL fleet. From stem to stern, there'll be entertainment and fun for every member of the family.
A big Halloween fan? Then make sure to sail with DCL this autumn for a wickedly good time; beginning September 2, this extra-spooky celebration features Halloween-themed soirees (like "Mickey's Mouse-querade Party"), spirited entertainment, and amazing décor—including The Pumpkin Tree, which will magically transform throughout the cruise.
More of a holiday aficionado? Later in the year, all four Disney ships will deck their halls with big-time yuletide cheer! Very Merry Cruises kick off on November 8; look for huge "Turkey Day" dinners, Christmas feasts, parties including "Santa's Winter Wonderland Ball," and even a big New Year's Eve gala.
Take a peek at some of DCL's upcoming itineraries here.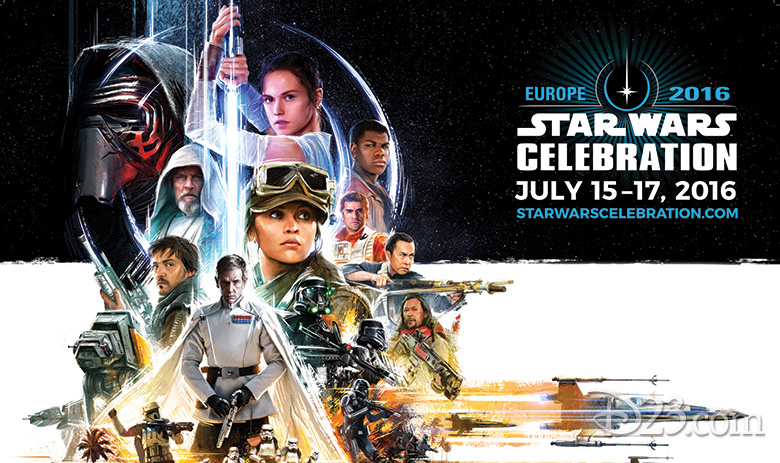 Feel the Force with Star Wars Celebration Europe Live Stream—This Weekend!
As we speak (well, okay, type), Jedis from around the world are descending on London for this weekend's massive Star Wars Celebration Europe. But if you're unable to attend in person, don't fret—don your robes, grab your lightsaber, and settle in for very special live episodes of StarWars.com's The Star Wars Show!
From Friday, July 15, through Sunday, July 17, The Star Wars Show will feature celebrity guests, interviews with Star Wars creators, must-see panels, and so much more—all hosted by Andi Gutierrez and Peter Townley. Also livestreaming is an über-special Rogue One: A Star Wars Story panel, on Friday beginning at 11 a.m. ET / 8 a.m. PT, presented by Verizon. Look for Rogue One director Gareth Edwards, Lucasfilm president Kathleen Kennedy, and other amazing special guests to sit down for an exclusive discussion of the highly anticipated film.
And if you're wondering what the future holds for the crew of Star Wars Rebel's Ghost, StarWars.com will be livestreaming the Star Wars Rebels Season Three Panel on Saturday, July 16 (4–5 p.m. GMT/8–9 a.m. PT). Producer and Supervising Director Dave Filoni will be joined by Tiya Sircar (Sabine) and Sam Witwer (Darth Maul) to share highly-guarded sneak peeks at what's ahead.
Head over to StarWars.com for more information, and to tune into the live shows.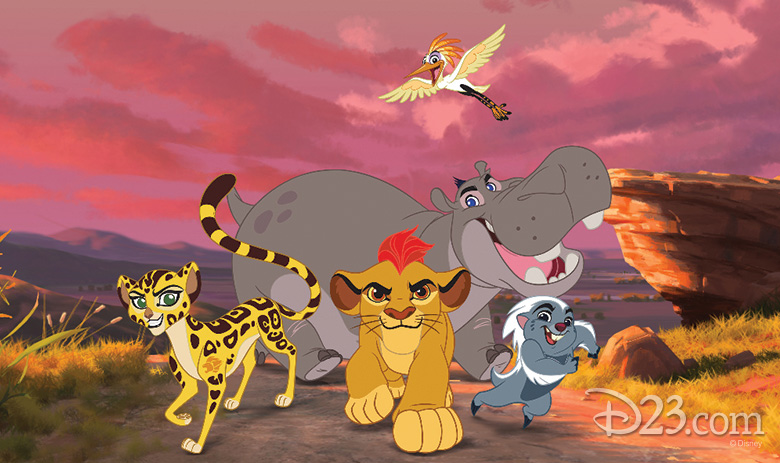 The Lion Guard Roars with First-Ever Interactive "Appisode"
Just a few days ago, our friends over at Disney Junior announced the first-ever "appisode" based on their hit animated series The Lion Guard—and it's now is available on the Disney Junior Appisodes app for in-app purchase. In the interactive version of the episode, entitled "Bunga the Wise," a well-intentioned Bunga gives some bad advice to his fellow animals… and accidently triggers chaos across the Pride Lands! Throughout the "appisode," kids can help Kion and the rest of the Lion Guard save the animals and learn that the easiest solution is not always the best… Plus, look for other fun activities like playing drums with Timon and Pumba, flying with Ono to explore the Pride Lands, and roaring with Kion.
Don't forget to watch the latest episode of The Lion Guard this Friday, July 15, at 9 a.m. PT on Disney Junior!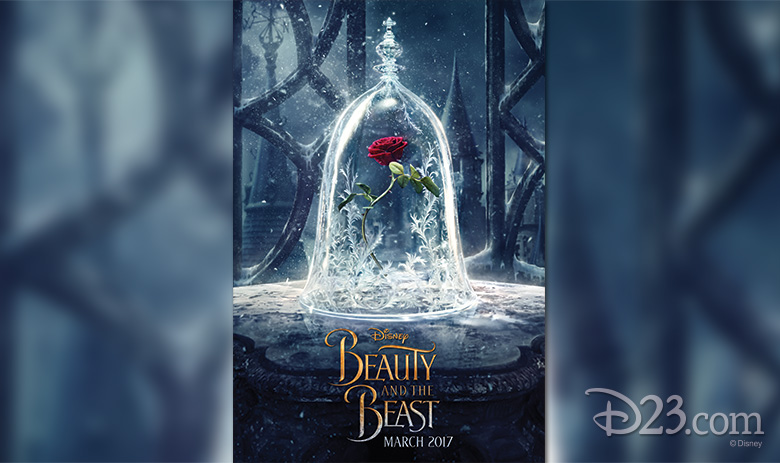 Latest Teaser Poster for Disney's Live Action Beauty and the Beast
"Tale as old as time; song as old as rhyme." Disney's live action retelling of their 1991 classic Beauty and the Beast won't hit theaters 'til Spring 2017—but we just caught a glimpse of the latest teaser poster (above), and it's as mysterious as the Beast himself! A red rose, caught under frosty glass, with cold, imposing spires seen through the castle window… sure, we know what happens with that rose, but we absolutely cannot wait to see it all transpire with Emma Watson (the Harry Potter films) as Belle and Dan Stevens (Downton Abbey) as the Beast.
Also starring Luke Evans, Josh Gad, Emma Thompson, Audra McDonald, and Stanley Tucci, Beauty and the Beast opens in U.S. theaters on March 17, 2017.
First Look at Disney Emoji Blitz
Could Disney and Pixar emojis be any more adorable?! As of this morning, you're now able to play and collect hundreds of these cute digital pals right in the comfort of your own mobile device. Disney Emoji Blitz is a matching game and emoji keyboard for iOS and Android; see some of the emoji in action with the teaser trailer from Disney Interactive Media, above. As you advance through the game, you'll uncover more emoji until you find all 400! That's a lot of "cute," right? We have our texting thumbs at the ready!