New Mobile Games Offer Disney Fun, On-The-Go!
It's now even easier to go on exciting Disney escapades wherever you are—thanks to several new mobile games!
In collaboration with Gamesoft, Disney just launched Disney Magic Kingdoms for Apple, Android, and Windows Phone mobile platforms. Players will go on thrilling adventures through Disney Parks as they fight to restore the kingdom's magic from evil powers. Legendary attractions like Space Mountain, California Screamin', and it's a small world are all a part of the game, and players will share special moments with beloved Disney characters from Disney•Pixar's WALL•E and Toy Story; Disney's Tangled; and much more. You can download the game to your favorite smartphone or tablet now!
But that's not all: At the recent 2016 Game Developers Conference in San Francisco, Disney and game developer Hipster Whale announced that Disney Crossy Road is coming to mobile devices very soon! The new game (based on the much-beloved Crossy Road) will take players on an 8-bit endless adventure with more than 100 of their favorite Disney and Pixar characters in several Disney- and Pixar-themed worlds… each with its own fun 8-bit music soundtracks! Stay tuned for more Disney Crossy Road info, coming soon.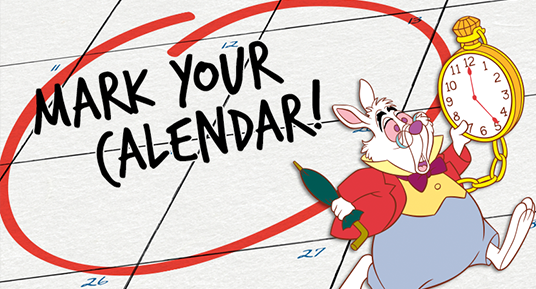 Save the Date!
Be sure to mark these upcoming Disney events on your calendar:
First Look at Shere Khan in Disney's The Jungle Book
We'll meet Mowgli and his amazing animal "family" when Disney's The Jungle Book roars into theaters in just a few weeks. Thankfully, to tide us over, Disney recently revealed a brand-new, immersive website about the film at TheLawOfTheJungle.com… (Make sure to scroll down to find all the site's movie-related goodies.)
New "chapters," featuring exclusive content, will be revealed on the site in the weeks to come—but we've already been given an early look at the powerful Bengal tiger Shere Khan (as voiced by Idris Elba) in a never-before-seen clip from the film, above.
See The Jungle Book in a theater near you (in 3D, RealD® 3D, AND IMAX® 3D) on April 15!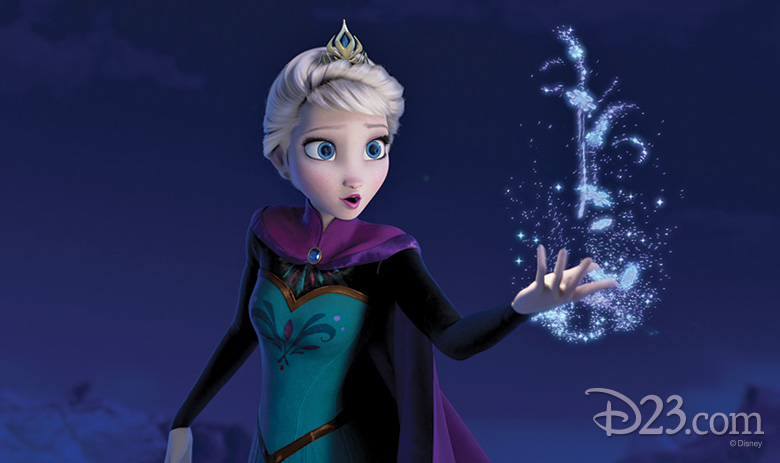 Frozen Comes to Freeform
Mark your calendars and bundle up—Anna and Elsa are bringing a chill over Freeform! The network will premiere a Frozen weekend programming event beginning this Saturday, March 26, and continuing through Sunday, March 27!
The highlight of the weekend is, of course, the big Freeform premiere of Frozen at 8 p.m. ET (with an encore on Sunday at 7:30 p.m. ET). You'll also get the chance to hang out with some other endearing Disney characters including quirky Carl Fredricksen (from Disney•Pixar's Up, airing on Saturday at 5:45 p.m. ET) and lovable Dumbo (airing for all those night owls on Sunday at 12:30 a.m. ET).
So many characters worth melting for… what better way to spend your Easter holiday?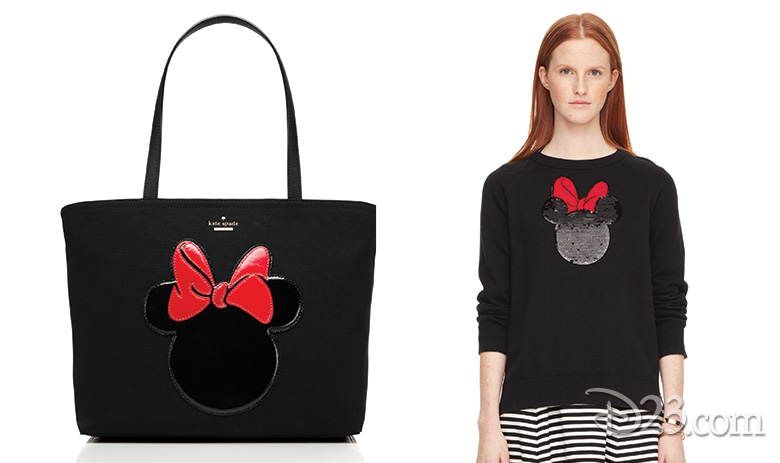 Minnie Mouse Meets Kate Spade New York
She's cute, she's hip, and she continues to take the fashion world by storm! Minnie Mouse has truly become a style icon—she was the subject of a recent "Rocks the Dots" fashion retrospective in New York City, and she even had an exhibition (called "Minnie: Style Icon") held in her honor during London Fashion Week, hosted by Georgia May Jagger. Now, she's joining forces with one of the best-known names in fashion accessories.
As Spring 2016 begins to bloom, kate spade new york welcomes Minnie Mouse to the family with the launch of kate spade new york for Minnie Mouse, currently available online.
The accessory line will bring Minnie's style to life with unique glitter bow accents, sequin appliqué detailing, and comic book prints—with products in several price ranges. We're particularly partial to the adorable Minnie Mouse iPhone 6 case!
Check out katespade.com for more info.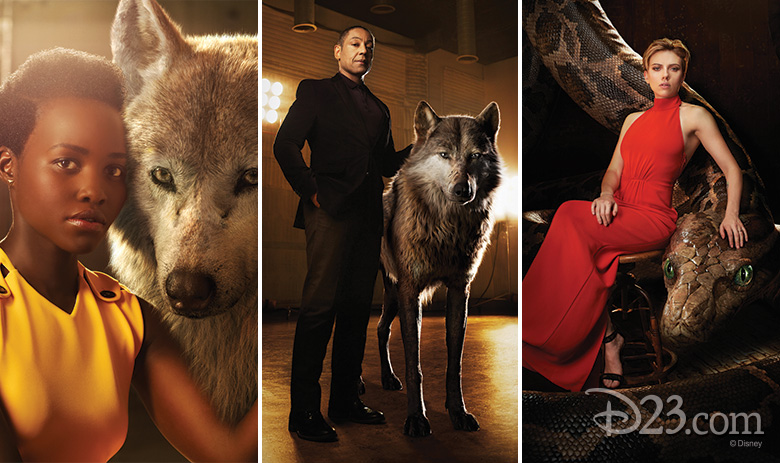 Creatures with Character: New The Jungle Book Images
Are you looking forward to Disney's The Jungle Book as much as we are? We're only about a month out from its release in theaters—and to celebrate, Disney's released some gorgeous images of several of the film's voice actors posing with the animals to whom they lend their dulcet tones…
See Idris Elba posing with the über-imposing Bengal tiger Shere Khan! Marvel as Scarlett Johansson gets up close and personal with massive python Kaa! Gaze upon Sir Ben Kingsley with stately panther Bagheera! See these animals (and more) when the film comes to theaters this April.