By Savannah Salazar
On November 13, we set our course for a very special galactic fan event in Hollywood to celebrate Lucasfilm's first-ever live-action series The Mandalorian! The red carpet—complete with the Mandalorian's armor on display—brought the stars and filmmakers at full force for a premiere screening and Q&A.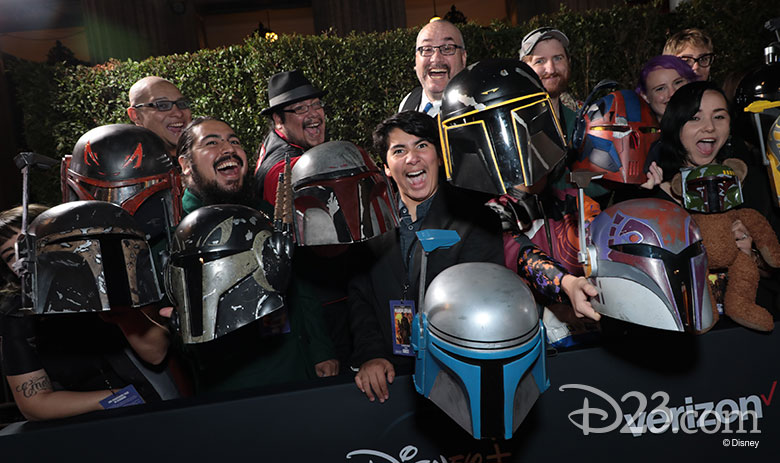 Also, in attendance were fans—some even with their own Mandalorian armor—as they jumped at lightspeed for the chance to take photos and meet their favorite stars. When it comes to the fans' response to the show, Carl Weathers (Greef Carga) told us it's been meaningful. "You don't always know you're making something special, but I had a feeling about this and I feel like we're very fortunate," he said. "It's kind of like the stars have to come together in the right way to form this constellation that people somehow take interest in, and it looks like people are taking interest in this."
Gina Carano (Cara Dune) also stopped by to talk to us on the carpet and spoke about the bounty hunter himself. "Pedro [Pascal] is such an incredible Mandalorian. There's so much mystery in the Mandalorian, which I think is what we absolutely love about bounty hunters."
She went on to describe what it's been like working with Jon Favreau and Dave Filoni. "Dave is so passionate and so smart. The other day he came to set and he was like, 'You know, let me tell you a story…' and it's one of those situations where you can sit around the campfire and listen to him [forever]. He's such a great storyteller and I'm really proud to know him," she said. "And with Jon, I'll never not be star struck."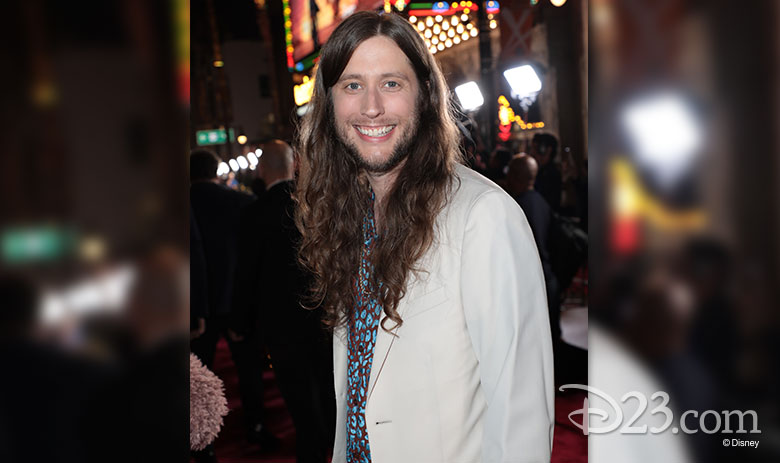 Composer Ludwig Göransson—whose score for Black Panther was nominated for an Academy Award®—also discussed working with Favreau. "He talked about his inspirations from samurai movies to spaghetti westerns and also about our mutual love for Star Wars. John Williams wrote the best film music there ever is, so there's a lot of pressure to step into this universe. The only way I could do it was to write something completely different, and Jon was very supportive of that," he said.
In fact, when it came to creating his own score for the galaxy far, far away, Göransson said he was inspired by Pascal's character. "He has incredible armor, so I created a unique sound world, taking sounds that you've heard [before, such as] flutes and percussion, but then twist them around with modern technology and put a new spin to sound like something you've never heard before."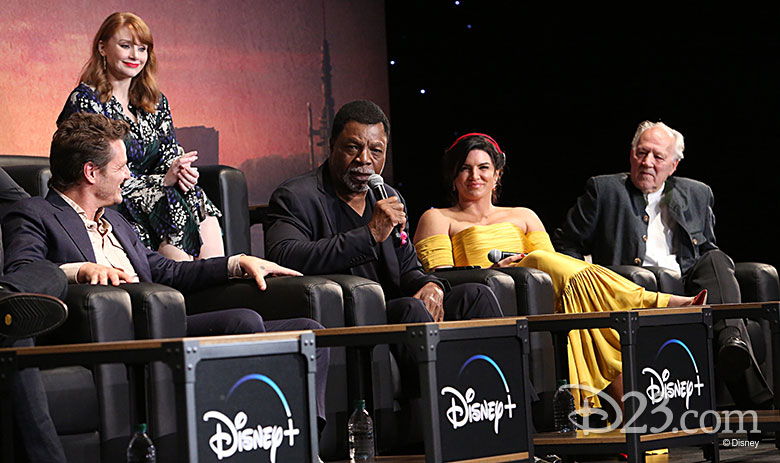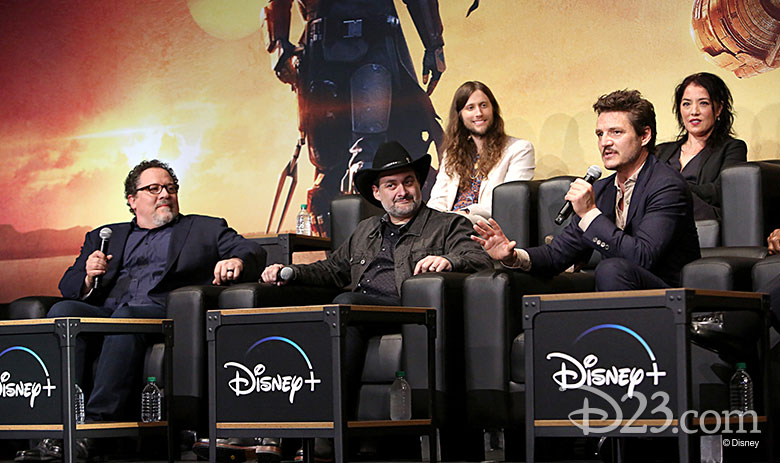 After walking the red carpet, the stars of The Mandalorian—Pascal, Carano, Weathers, and Werner Herzog—joined filmmakers Favreau, Filoni, Bryce Dallas Howard, Rick Famuyiwa, Deborah Chow, Göransson and the Lucasfilm President Kathleen Kennedy for a Q&A, before screening three episodes of the Disney+ series.
See More from the Fan Event
Check out this gallery to see even more moments from the fan event! You can start streaming two episodes of The Mandalorian on Disney+ now! And for more Disney+ news, click here to stay up-to-date with what's streaming. We have spoken.