By Jocelyn Buhlman
With the 40th anniversary of Star Wars almost here, we decided to use some Disney magic to go back in time and take a look at what else was happening in the world of Disney in 1977. It was an exciting year, not only introducing us to the Skywalker Saga but also bringing the premieres of several animated classics, a brand-new Mickey Mouse Club, and some updated pixie-dust at Disney theme parks. So strap into your time machines, Disney fans, and hold on tight, because we are bringing you nine magical Disney memories from 40 years ago!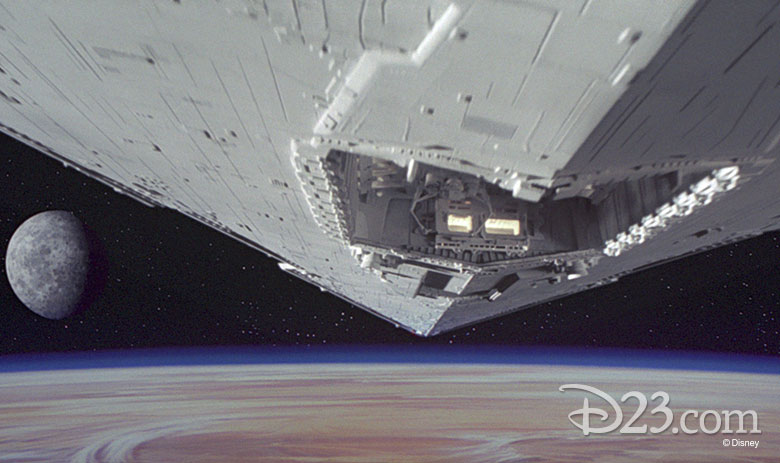 1. Star Wars
This groundbreaking sci-fi franchise all started with one movie back in 1977 about a boy and a girl and a galaxy. The film originally opened to limited release, but proved so popular that it had a second "opening day" where it returned to the Grauman's Chinese Theatre in Hollywood and Darth Vader, C-3PO and R2-D2 all famously put their prints in the concrete in front of the theater. 40 years later, we are just as captivated by Star Wars as audiences were back in 1977. (Disney acquired Lucasfilm and the legendary Star Wars franchise in 2012.)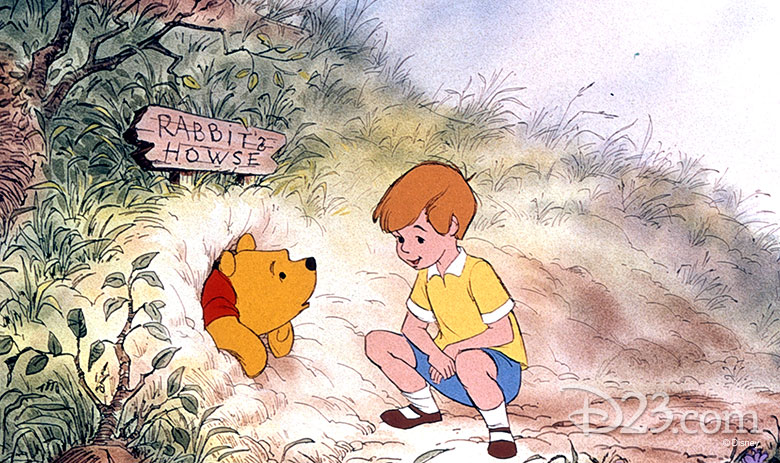 2. The Many Adventures of Winnie the Pooh
This animated classic featured a series of previously released featurettes chronicling the adventure of everyone's favorite silly old bear. With a cast of huggable characters, memorable melodies by the Sherman brothers, and some of the last animation that Walt Disney oversaw personally, The Many Adventures of Winnie the Pooh remains a classic in the Disney canon to this day.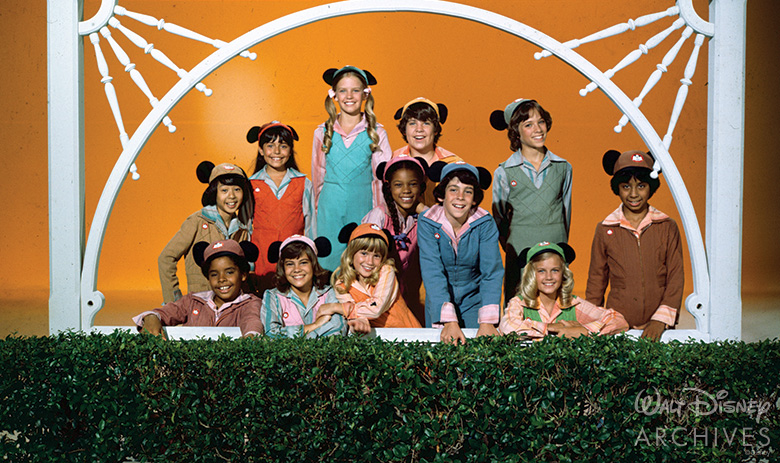 3. The "new" Mickey Mouse Club
This groovy revamp of the classic Mickey Mouse Club (1955-1959) was notable for its themed days (Tuesday Let's Go Day! Thursday Discovery Day! Friday Showtime Day—filmed at Disneyland!) highlighting different special guests or talents of the main Mouseketeers. Gold Members got a look back with the stars of the show in the Spring 2017 issue of Disney twenty-three. In 1977 they also filmed a special at Walt Disney World, where a snooping reporter tried to get dirt on the squeaky-clean Mouseketeers. This revival helped pave the way for an all-new Mickey Mouse Club (also known as MMC), which delighted the children of the 1990s.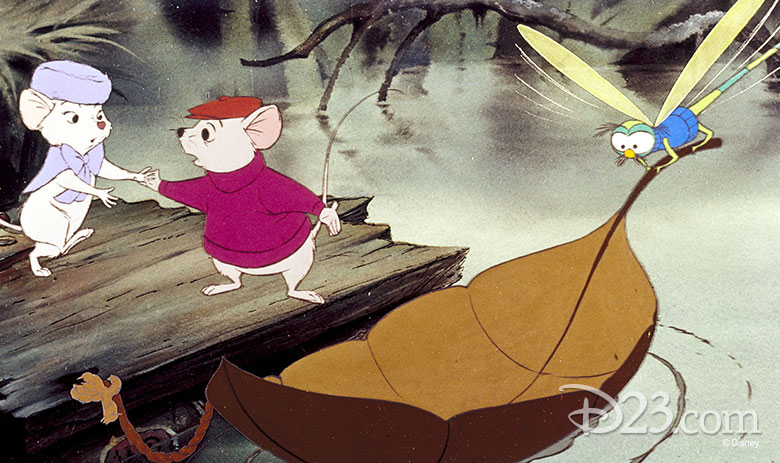 4. The Rescuers
A charming tale of two agents from the Rescue Aid Society, The Rescuers enchanted audiences everywhere and even inspired an animated sequel. Besides being a beloved classic, The Rescuers is also notable as being the last film on which three of the Nine Old Men—Ollie Johnston, Milt Kahl, and Frank Thomas—served as key animators.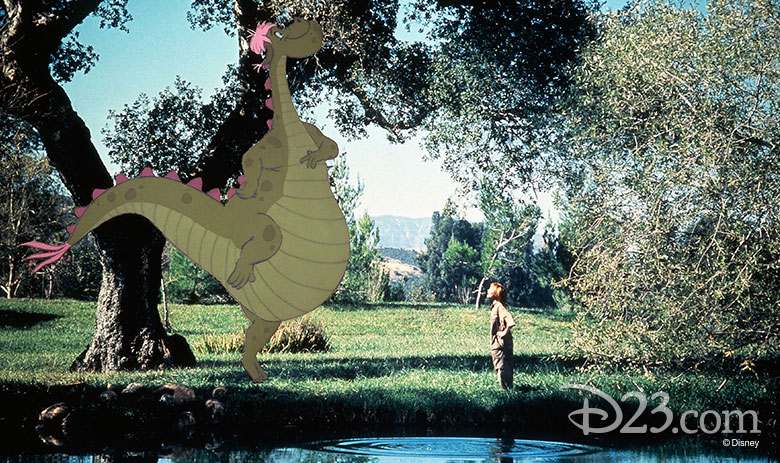 5. Pete's Dragon
Elliott and Pete captured the imaginations of children everywhere in this blend of live action and animation. The lovable dragon, Elliott, was designed by Disney artist Ken Anderson and instantly became an iconic figure in Disney animation, even inspiring a live-action remake of the film that was released in 2016.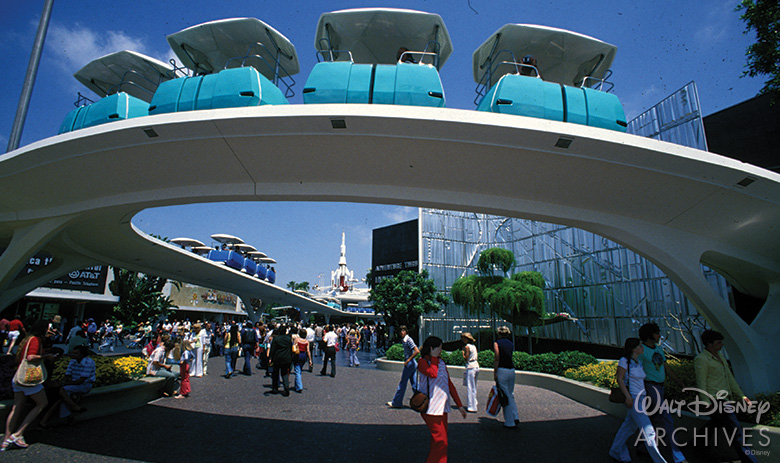 6. Superspeed Tunnel added to PeopleMover
Guests could race through images of cars and boats in this fast-paced addition to the beloved Disneyland classic the PeopleMover. While the ride vehicles still moved at a leisurely pace, video projection and the strategic use of fans created the illusion of speeding along with images around you. This new segment of PeopleMover was eventually enhanced with The World of Tron, which projected exciting footage of lightcycles to race alongside you. When the PeopleMover reopened with the Superspeed Tunnel, the attraction also featured a new detour providing guests with a peek inside Disneyland's newest thrill ride…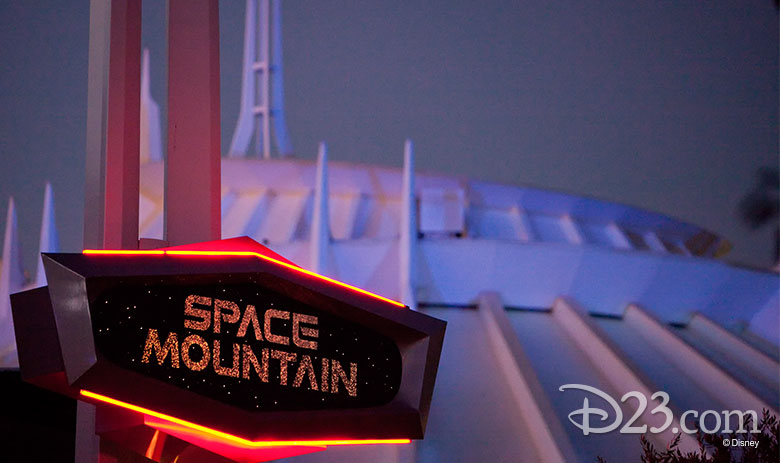 7. Space Mountain at Disneyland
Space Station 77 landed in Tomorrowland! While its Florida counterpart opened at Magic Kingdom in 1975, this wildly popular out-of-this-world roller coaster made its West Coast debut in 1977, joining the Matterhorn as only the second roller coaster at Disneyland Resort. Space Mountain remains a hugely popular attraction at Disneyland and is still enchanting guests with its intergalactic thrills in different iterations, such as the spooky Space Mountain: Ghost Galaxy during Halloween celebrations and the Star Wars­-themed Hyperspace Mountain.
8. The Main Street Electrical Parade Reopens at Disneyland and Premieres at Walt Disney World
Ladies and Gentlemen, boys and girls… While this parade originally premiered at Disneyland in 1972, the fan-favorite nighttime spectacular briefly went dark only to return in 1977 bringing even more sparkling lights and electro-synth-magnetic musical sounds to Disneyland. At the same time, a version of the parade also began lighting up the Magic Kingdom's Main Street, U.S.A. in Florida. The original 1972 version of the Main Street Electrical Parade featured two-dimensional floats, while the version that lit up in 1977 premiered many of the three-dimensional floats that are still glowing down Main Street, U.S.A. at Disneyland today. Including one very famous float…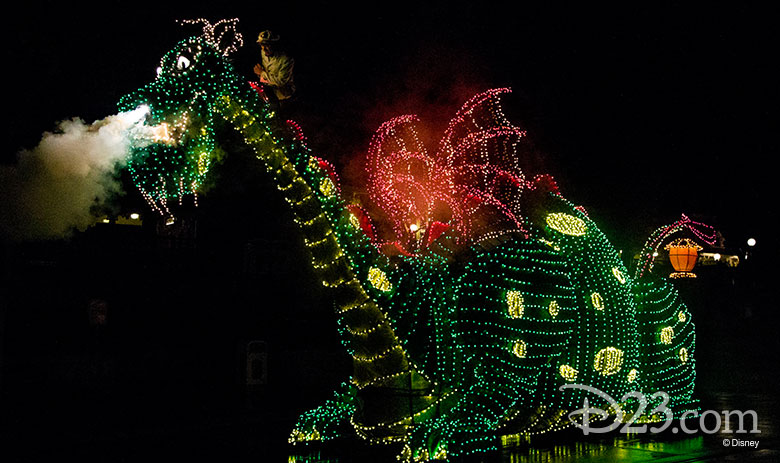 9. Pete and Elliott Join the Main Street Electrical Parade
One of the most iconic floats in the Main Street Electrical Parade did not start lighting up Main Street, U.S.A. until 1977. The magnificent Elliott float, accompanied by his beloved Pete, made its debut with the reopening of the parade at Disneyland and its premiere at Walt Disney World. Elliott added a very magical moment to the parade when Pete encourages the crowd to shout "Brazzle Dazzle!" and Elliott disappeared before the audience's eyes!