By Zach Johnson
For nearly four decades, Tim Burton has used his talents as an artist, director, and producer to create some of the most beloved films in Disney history. His aesthetic is both utterly unique and immediately identifiable, attracting top-tier talent like Helena Bonham Carter, Disney Legend Johnny Depp, Danny DeVito, Disney Legend Danny Elfman, Anne Hathaway, Rick Heinrichs, Michael Keaton, Catherine O'Hara, and Mia Wasikowska. To celebrate the anniversaries of Frankenweenie (October 5) and Tim Burton's The Nightmare Before Christmas (October 29), you can enjoy some of his work, now streaming on Disney+.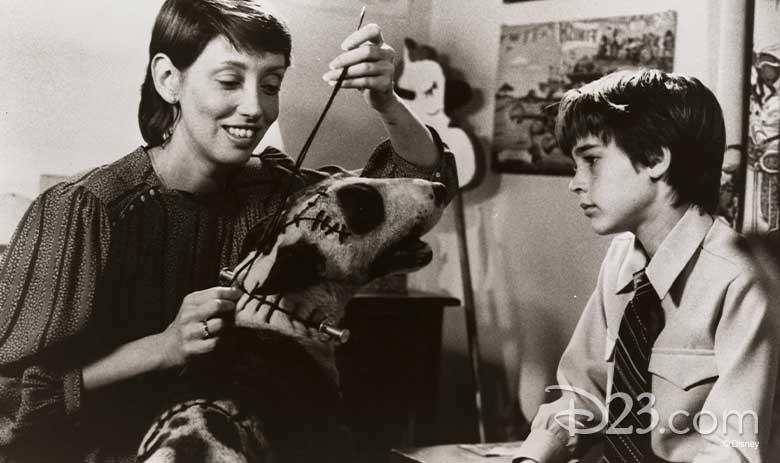 Frankenweenie (1984)
Directed and co-written by Burton, the short film centers on Sparky, the Frankenstein family's dog, who is brought back to life after a tragic accident—all thanks to Victor (Barret Oliver). But a stitched-up Sparky causes an uproar, and Victor must convince his neighbors (and his parents) that despite his appearance, Sparky is still man's best friend.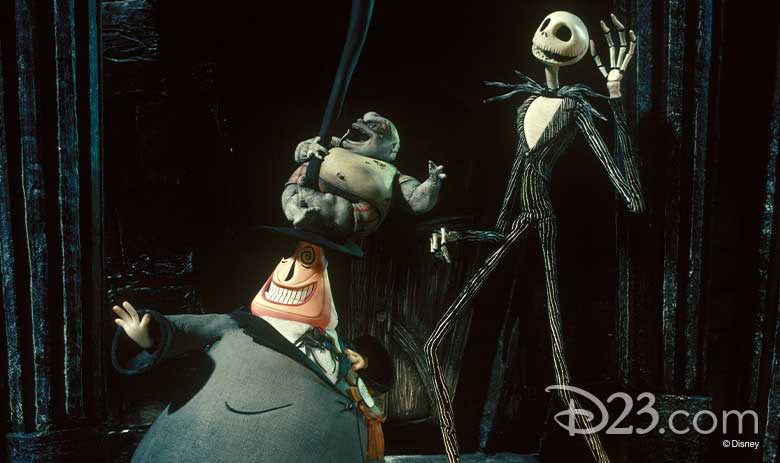 Tim Burton's The Nightmare Before Christmas (1993)
Conceived and produced by Burton, this fantastical story is set in a world where every holiday has its own magical land and Jack Skellington (voice of Chris Sarandon) is the Pumpkin King of Halloween Town. Tired of the same old tricks and treats­, he stumbles upon Christmas Town and decides to deck the halls at home. But his plan to fill Santa's stockings—er, shoes—unravels, leaving rag doll Sally (voice of O'Hara) to patch things up.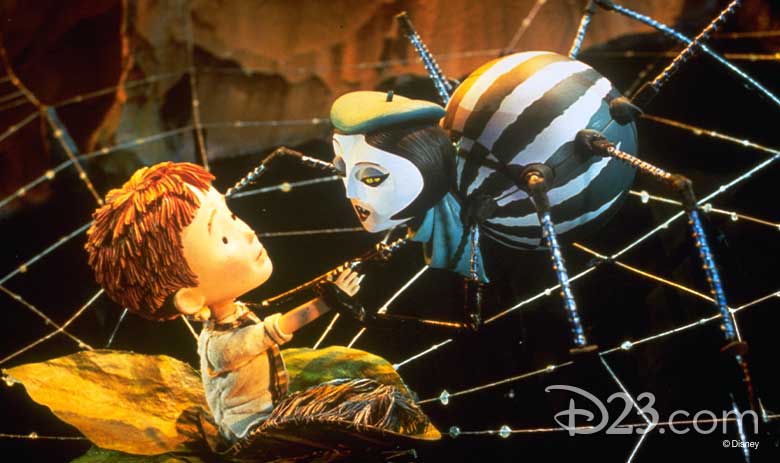 James and the Giant Peach (1996)
Produced by Burton and inspired by Roald Dahl's beloved children's book, this film follows a young boy named James (James Henry Trotter), who acquires magic crocodile tongues after rescuing a spider from his awful aunts. When James accidentally spills them in the garden, out sprouts an enormous peach. Inside the peach, James finds a group of human-sized bugs—a centipede, an earthworm, a glowworm, a grasshopper, a lady bug, and a spider—who help him escape his aunts and confront his past. Next stop: New York City!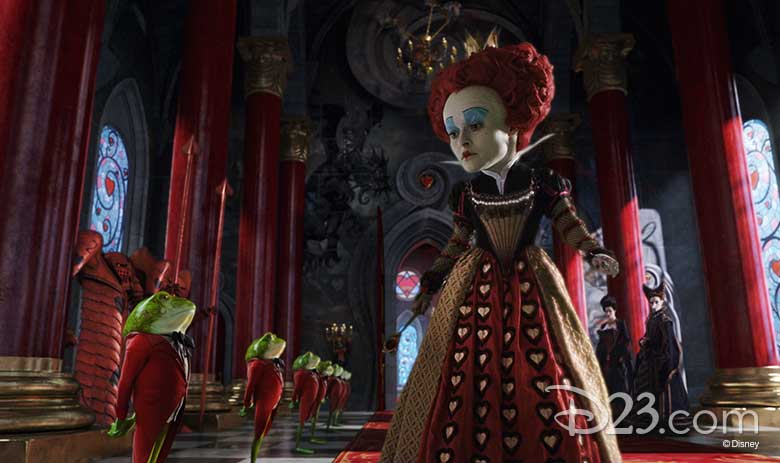 Alice in Wonderland (2010)
Inspired by Lewis Carroll's classic novels and Disney's animated film of the same name, Burton directed the live-action adaptation of the beloved story. Now 19 years old, Alice (Wasikowska) returns to the whimsical world she explored as a child. But this Wonderland is a world beyond imagination. On her journey, she encounters the Mad Hatter (Depp), the White Queen (Hathaway), the Red Queen (Bonham Carter), the White Rabbit (Michael Sheen), Tweedledee and Tweedledum (Matt Lucas), Cheshire (voice of Stephen Fry), and more colorful characters—including the evil The Jabberwocky (voice of Christopher Lee)!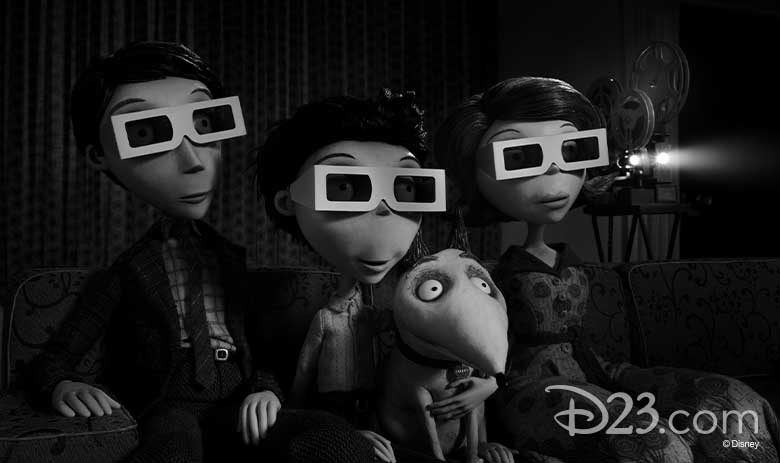 Frankenweenie (2012)
Burton expanded on the short film he released in 1984, directing, producing, and writing an unforgettable black-and-white feature. After unexpectedly losing his beloved dog, Sparky, Victor Frankenstein (voice of Charlie Tahan) uses science to bring his canine companion back to life—with a few minor tweaks. He tries to hide his home-sewn creation, but after Sparky escapes, the entire town learns that getting a new "leash on life" can be monstrous.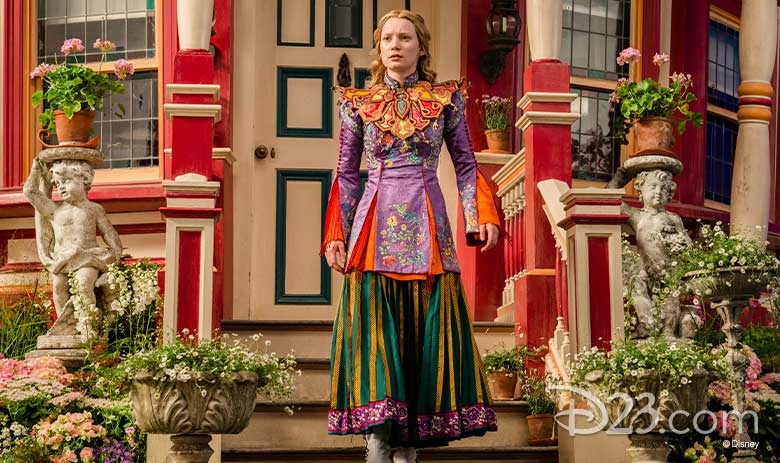 Alice Through the Looking Glass (2016)
In this sequel to 2010's Alice in Wonderland, produced by Burton, Alice (Wasikowska) is older and wiser, having followed in her father's footsteps and sailing the high seas. Upon her return to London, she discovers a magical looking glass that transports her to the realm of Underland. She soon learns the Mad Hatter (Depp) has lost his Muchness, so the White Queen (Hathaway) sends her to find the Chronosphere, which powers all time. Returning to the past, Alice must literally face Time (Sacha Baron Cohen) in order to save her friend.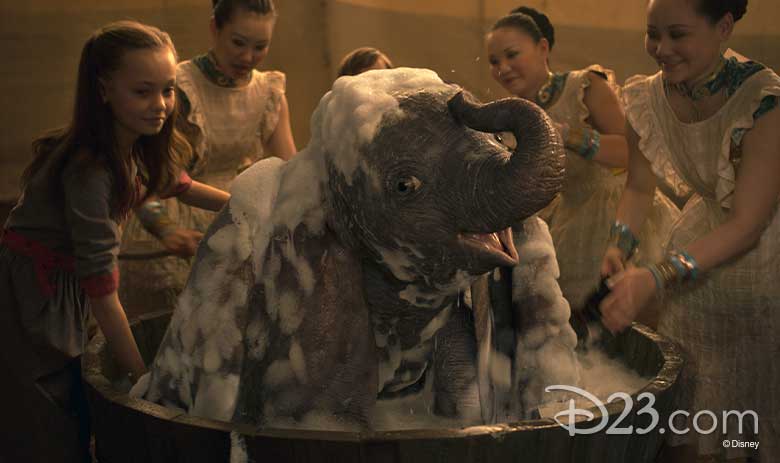 Dumbo (2019)
Seventy-eight years after the animated film of the same name was released, Burton directed a live-action adventure that reimagines the beloved classic. Circus owner Max Medici (DeVito) enlists former star Holt Farrier (Colin Farrell) and his kids to care for a newborn elephant whose oversized ears make him a laughingstock in a floundering traveling show. But when they discover Dumbo can fly, the circus makes an incredible comeback. It attracts slick entrepreneur V.A. Vandevere (Keaton), who recruits the peculiar pachyderm for his new, over-the-(big)-top entertainment adventure: Dreamland. Dumbo soars to new heights alongside the beautiful and charming aerial artist Colette Marchant (Eva Green)… until Holt discovers that under its shiny veneer, Dreamland is actually more of a nightmare.