By Max Lark
Danny Elfman and Tim Burton sit elbow to elbow in one of Danny's two Los Angeles recording studios. Each listens closely as the distinctive, quirky, highly rhythmic, and often wickedly humorous music fills the darkened space. They stare wherever it is that people stare when utterly engrossed, their faces lit by the glow of the mixing console and the flickering light of a movie sequence showing on a nearby projection screen.
This is how they've worked since the 1980s, when these unpredictable collaborators first brought their mysterious, almost supernaturally original ideas to life. There is, in fact, a mad scientist quality in both of them: Burton, with his graying, haphazardly combed locks; and Elfman, with his somewhat bemused face, closely trimmed auburn hair, and professorial glasses.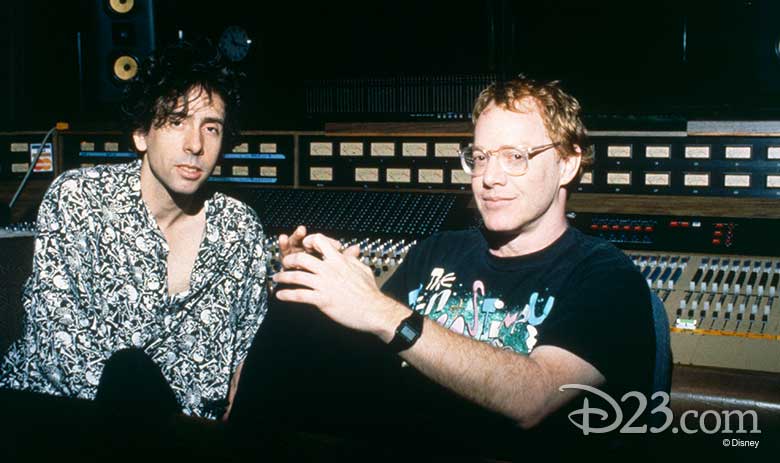 A Wickedly Perfect Pair
"[Director] Guillermo del Toro calls us 'the monster kids.' And it's true," Danny tells D23. "[Tim and I] were both into the same stuff growing up. His idol was Vincent Price, and mine was Peter Lorre. The Roger Corman films, the Hammer Horror films [The Curse of Frankenstein, Dracula]; those were the films we both loved. I think we were both just odd kids growing up in L.A. suburbs in our own different worlds." Danny, who from 1976 to 1995 fronted Oingo Boingo, a seminal new-wave rock band known for its pulsating Halloween shows—"sort of an October band," he says—was a perfect musical match for Tim's delightfully off-kilter cinematic visions. Danny even supplied the singing voice for the bizarrely black-eyed, long-legged Jack Skellington in Tim Burton's The Nightmare Before Christmas; it's an iconic performance he has commemorated by stationing a large Jack figure in the entryway of his Los Angeles home. "That movie was a good fit," he says, "but I don't know if that's what makes our partnership work so well. There's no way really to know that."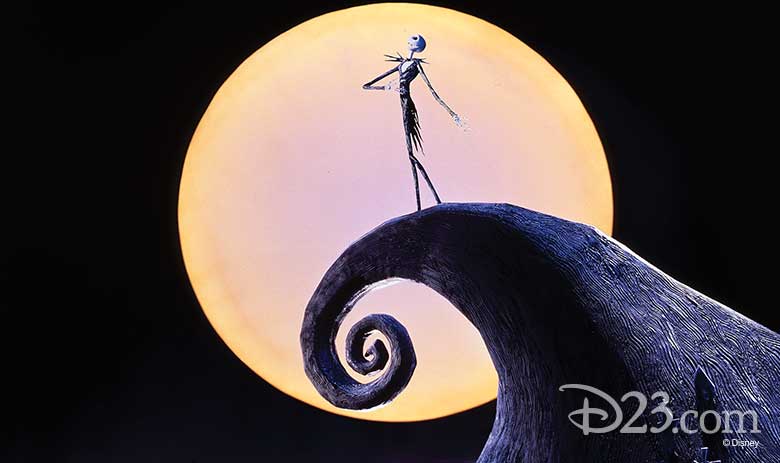 Award-Winning Partnership
He may not know exactly how they do it, but there's no question the partnership works. Their outstanding string of successes has yielded for Danny four Academy Award® nominations, a Grammy® Award for Batman, and an Emmy® Award for ABC's Desperate Housewives. They began working together in 1985, with Pee-wee's Big Adventure, and together reached one of several creative peaks with The Nightmare Before Christmas (1993).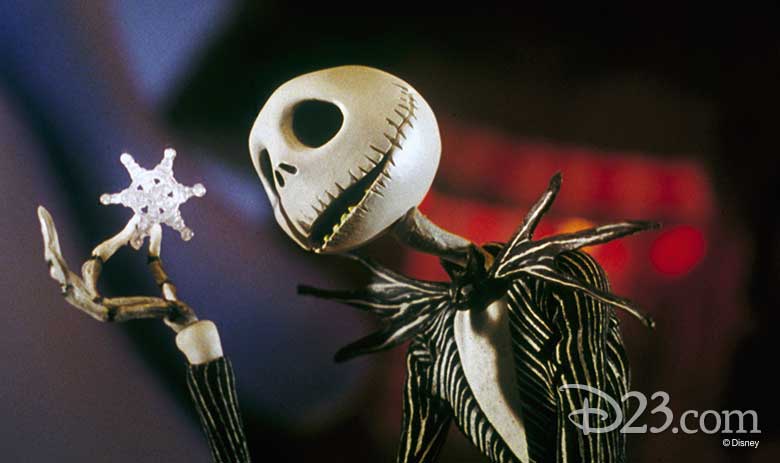 The Nightmare Lives On
Fans of Elfman's work with Disney will be delighted to hear that The Nightmare Before Christmas remains emblazoned on Danny's mind. "Nightmare is special because I was so involved very much from the beginning," he says. "There wasn't even a script. They were waiting and trying to get a script together, and Tim and I decided just to start doing songs, because [Nightmare director] Henry [Selick] needed stuff to start animating to. I came up with 10 songs so that they could start work. The script came afterward.
"There's not a lot I see and hear in the film that doesn't make me say, 'How did we do that so fast?' I mean, I wrote all 10 songs with Tim in 30 days. It was incredibly fast and smooth and just flowing right out of his head into my hands. Every three days I'd have a new song to play him. I've never experienced anything like that since. Tim contributed perhaps my favorite line from the movie: 'Perhaps it's the head that I found in my bed' [from "Town Meeting Song"]."
Outsiders on the Inside
When hard at work scoring Tim's films, the two "monster kids"—who came into their worlds of composing and directing as oddball outsiders—remain an island unto themselves. "It's always just him and me in the studio," Danny says. "No one else ever comes in. Nobody. Tim is pretty much as you'd imagine," he adds, picking his words carefully. "He's pretty intense. And he definitely has something in his head with the music. It's all strictly visceral, how it's making him feel. Then I have to figure out what it is about it that's making him feel that way. Is it the orchestration? The melody? The arrangement? He'll say, 'This is making me feel like there's something pensive here, but I don't want to feel pensive.' Or, 'The melody is turning in this direction, but I think maybe we should feel more this.'"
A Scary Good Career
"When I started my career, I had a day job," Danny reflects. "I never cared if I ever got another composing job. I think there's an advantage to being removed from the business of trying to provide something that might get you more work. I thought I would do Oingo Boingo until it was over and then do something else."
Danny makes no bones about the fact that he owes at least some of his success to his moviemaking partner. "I find the score through his sensibility," he says. "I've never wrestled with him on a melody. I've never had a score where I thought, I had that other piece that he wouldn't let me use, and that was the good one. We always get to the correct place. Sometimes it's harder than others, but we always get there."
This article originally appeared in a slightly different form in the Spring 2011, edition of the Disney twenty-three quarterly publication and was modified for d23.com. Become a D23 Gold Member to enjoy more content like this in our quarterly publication.