By Karina Schink
We all know that getting around isn't always the easiest of tasks, and sometimes you wish you had just a sprinkle of pixie dust to make it a bit easier. Well, we can all take a page out of the books of these ingenious Disney characters who found, let's say, some unique ways to get to where they were going.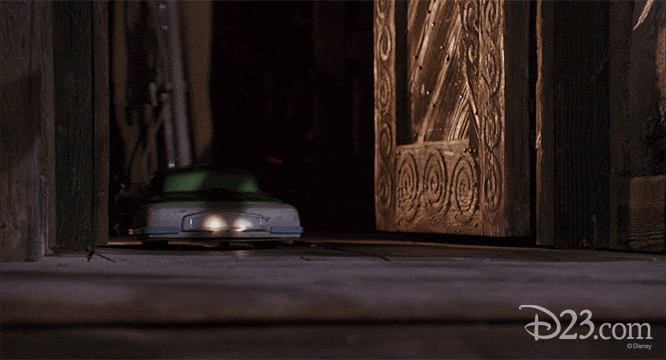 Vacuum (Hocus Pocus)
Things don't always go according to plan, and you have to make do with what you have. That's exactly what Mary Sanderson had to do when the only broom for her locomotive needs was taken by her sister Winifred. So, what does she do? She sucks it up and uses a vacuum! We'd say that's witchfully clever of her.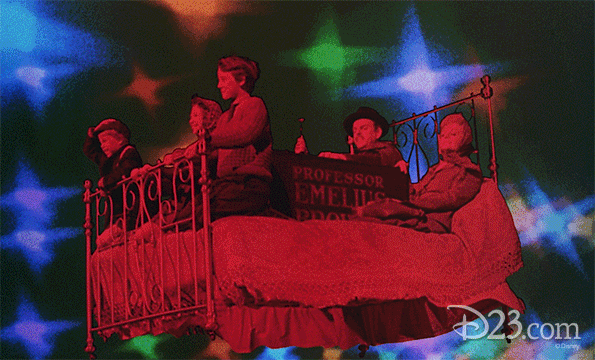 Bed (Bedknobs and Broomsticks)
A good night's sleep is often all you need to be catapulted into a wonderful world of dreams, and in this classic Disney film, a bed does just that for Miss Price, Mr. Browne, and the Rawlins kids. And all you need to make this goose-feathered steed soar? The famous travelling spell, a smart quarter turn to the left, then in a firm, clear voice tell it where you want to go and the bed will take you there!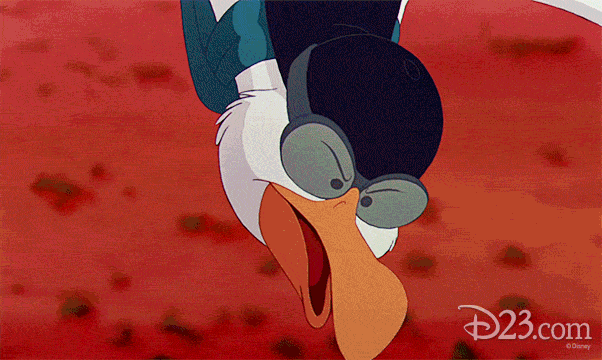 Albatross (The Rescuers Down Under)
When you've got places to be and things to see, you're usually hurrying to get to the airport to hop on a plane. Well, for Bernard and Bianca, that was the plan—until new management took over their friend Orville's travelling business. So, who ends up rescuing them in their hour of need (of what a turn of events)? Wilbur, of course!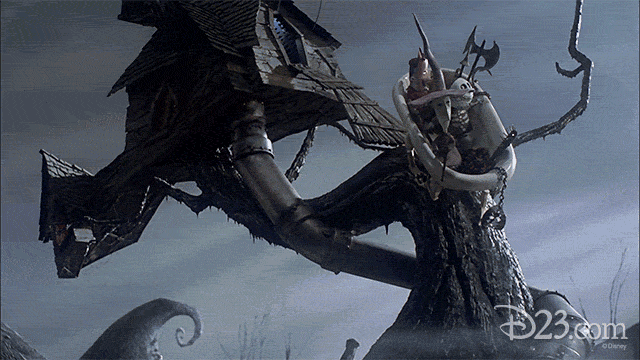 A Bathtub (Tim Burton's The Nightmare Before Christmas)
Lock, Shock, and Barrel, in their evil doing ways, have hatched a plan to kidnap Sandy Claws. And, as we all know, no plot quite like this can be truly complete without the perfect getaway vehicle. So, the mischievous trick-or-treaters drew up a bathtub to crawl in style on their mission for Jack.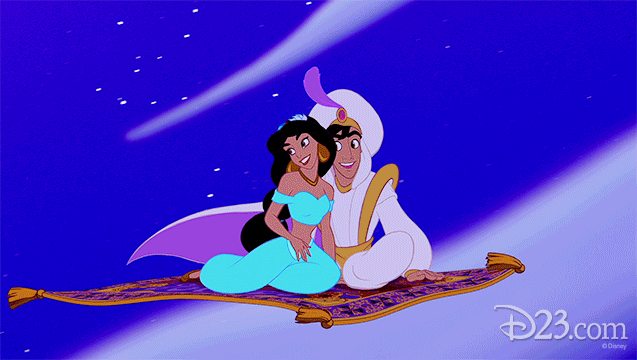 Magic Carpet (Aladdin)
The Cave of Wonders provided more than just three wishes for Aladdin—including a brand, spanking new (but actually kind of ancient) ride to soar the skies of Agrabah. And this mode of transportation? It's beautifully ornate, and it definitely has a bit of a playfully sneaky attitude as Abu quickly finds out.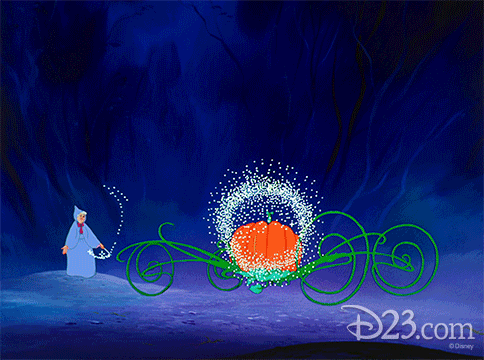 Pumpkin (Cinderella)
Who would have thought that something you could find in your own backyard would be the perfect vessel to bring you to the palace in style? Luckily Cinderella's Fairy Godmother did, and this Disney princess certainly looked gourd-geous as she rolled up to the party.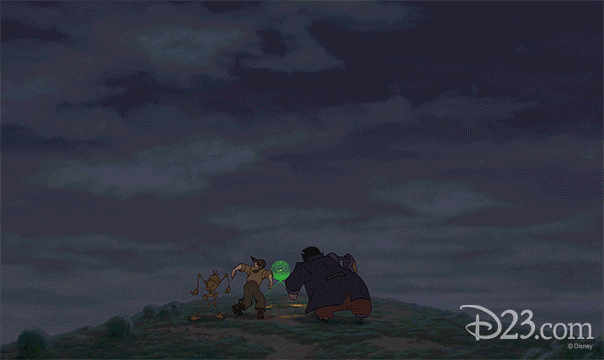 The Portal (Treasure Planet)
A great, intergalactic quest just wouldn't be complete without a twist at the most inopportune time. And, that's exactly what happens to Jim and his ragtag team of space pirates. Just as they think they're about to find Captain Flint's treasure, it seems to slip out of their hands. The solution? A magical portal that will provide them the transportation to The Loot of a Thousand Worlds. They're pretty lucky the door could morph into so many different locations!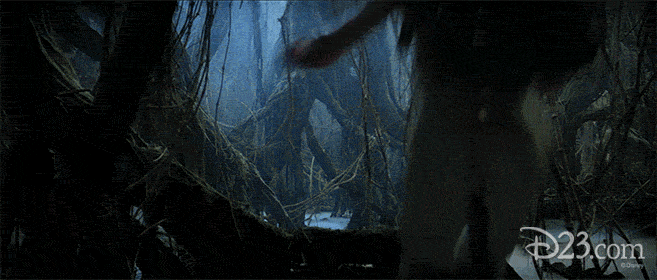 Luke Skywalker (Star Wars Episode V: The Empire Strikes Back)
Who says your mode of transportation can't be strong with the force? Yoda certainly thinks that the young Jedi makes for a good piggyback victim. We can't speak for Luke, but this kind of training seems out-of-this world fun to us!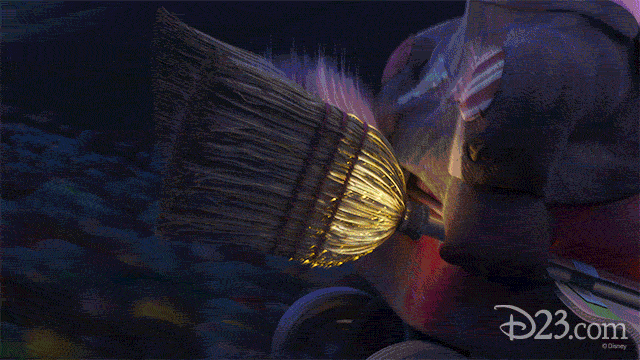 Bing Bong's Rocket (Inside Out)
Can you think of a greater way to travel than via rainbow? We certainly can't. Bing Bong's rocket is decked out with imagination's best, it's powered through song, and it's the rocket that'll makes you yell, "Hurray!" (We heard it can even take you to the moon!)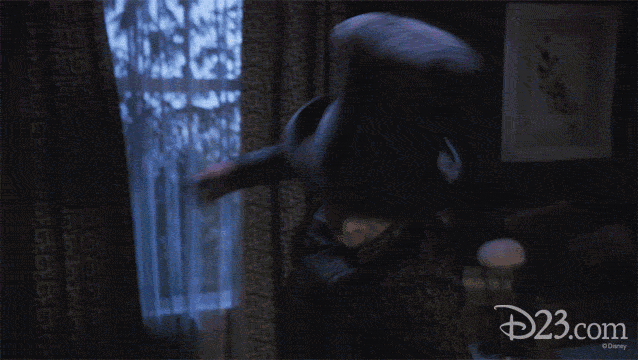 Mad Hatter's Hat (Once Upon a Time)
This accessory has a little bit more than a dash of that special Disney magic. Jefferson's hat is the home to the Portal of Doors, and inside are portals to every realm. That's a mad hat trick!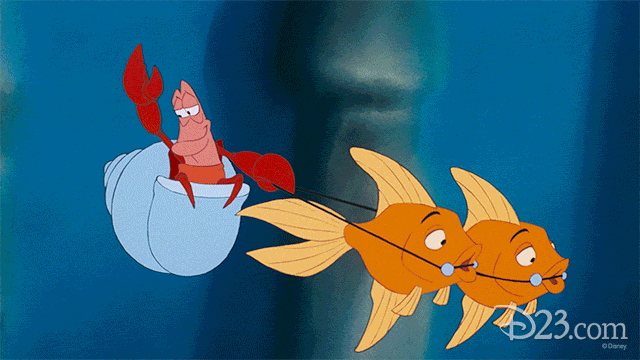 Conch Shell (The Little Mermaid)
Ariel's trusty sidekick, Sebastian, has always had a flair for the theatrical, so why should his entrance to King Triton's concert be any different? This distinguished court composer drifted into the processional in a perfectly blue conch shell, led by two very eager fish, and he sure looked swimmingly doing it!