By Jim Frye
This week, Marvel's latest adventure, Captain America: Civil War, storms into theaters, re-teaming our favorite Marvel heroes to fight their most dangerous foes yet—each other. Staring Chris Evans as the title character Captain America, aka Steve Rogers, and Robert Downey Jr. as the never-at-a-loss-for-words Tony Stark, aka, Iron Man, this latest outing brings back directors Joe and Anthony Russo, who helmed Captain America: Winter Soldier, and who are also on board to direct Marvel's climactic double-feature Infinity War story. And even though we just have a few days until the film opens, there are seven things we just can't wait to see: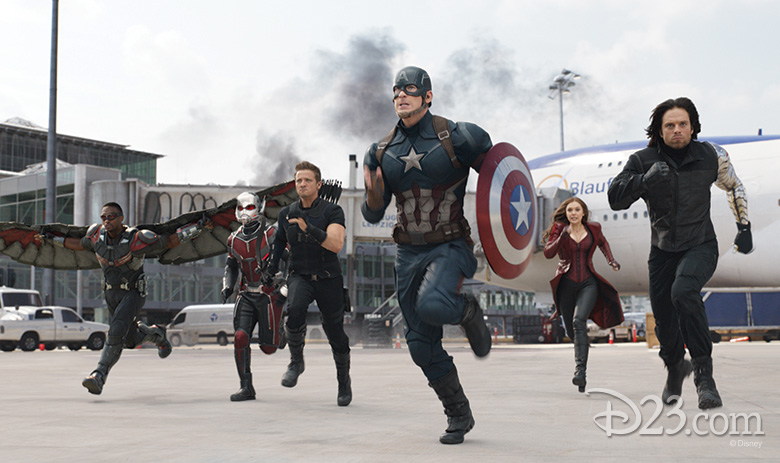 7. The Avengers back together. Fans love the Avengers. And not just a little bit. Together, the two Avengers films earned nearly $3 billion worldwide, proving they really are Earth's Mightiest Heroes. Civil War might be Captain America's story, but the entire lineup is along for the ride: Black Widow, Hawkeye, Scarlett Witch, Falcon—they're all back, plus some new heroes, including…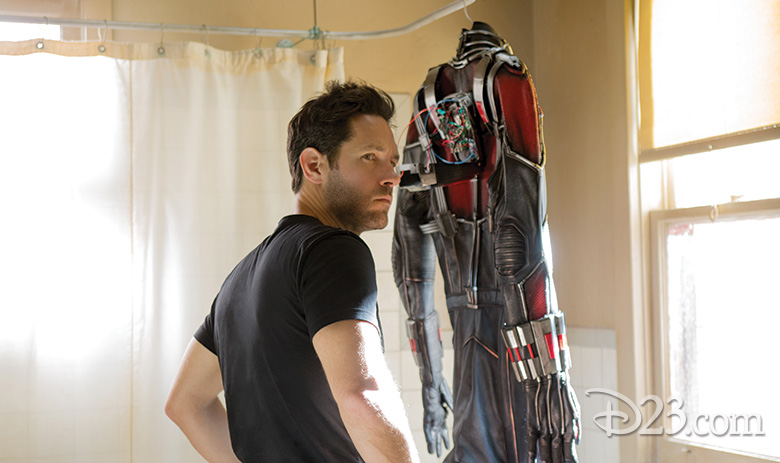 6. Ant-Man joins the Avengers. Paul Rudd's Ant Man is thrown into the mix this time, providing some of the funniest moments of the film, not to mention some of the most visually spectacular. Following up on his head-to-head faceoff with Falcon in last year's Ant-Man film, Rudd's hero is eager to join the team and show that he's more than just a one-trick pony.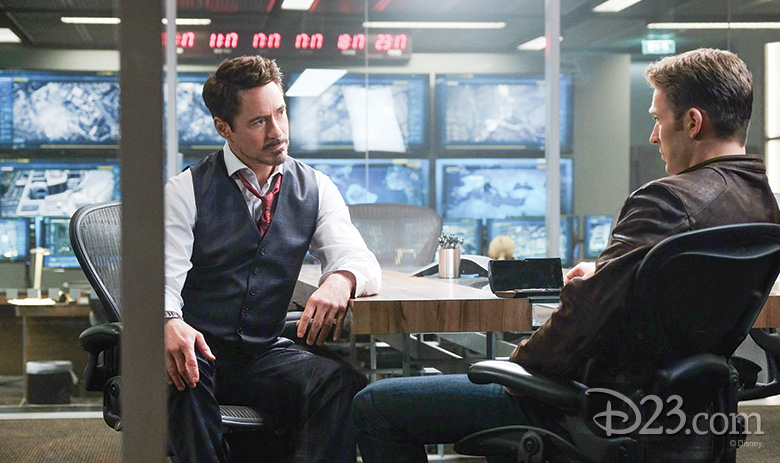 5. Iron Man fights Captain America. This is the main event, the big draw, the match-up we're all here to see—after some tense exchanges in previous films, and a heartfelt disagreement in this one, the two de facto leaders of the Avengers clash ideals—and fists—in the battle of the year. They're close friends and trusted allies, so they know each others' weaknesses. Throw in Winter Soldier, Vision, and a certain web-slinger, and this battle escalates fast.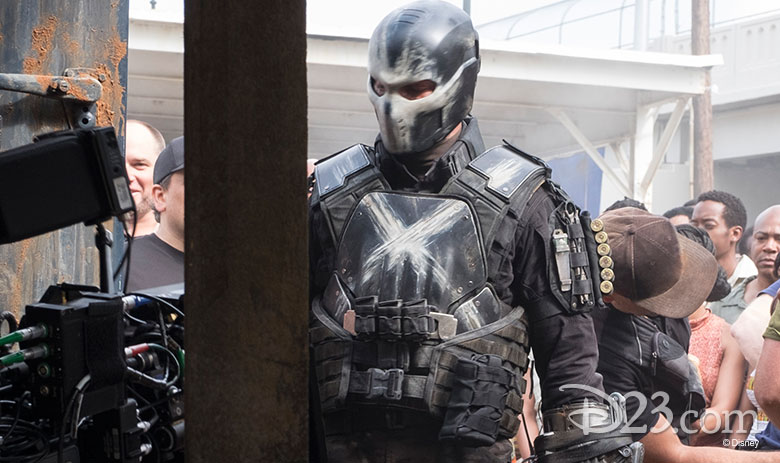 4. Brand-new villains—Crossbones and Zemo. It's not a Super Hero showdown without super villains, and, in addition to their own internal fighting, this time our heroes face off against two of Marvel Comics' most dangerous characters. Frank Grillo terrorizes as Crossbones, an assassin who holds a particularly deadly spot in the Captain America comics. And then there's Daniel Bruhl's mysterious Zemo, a villain who manages to cause untold damage to the team.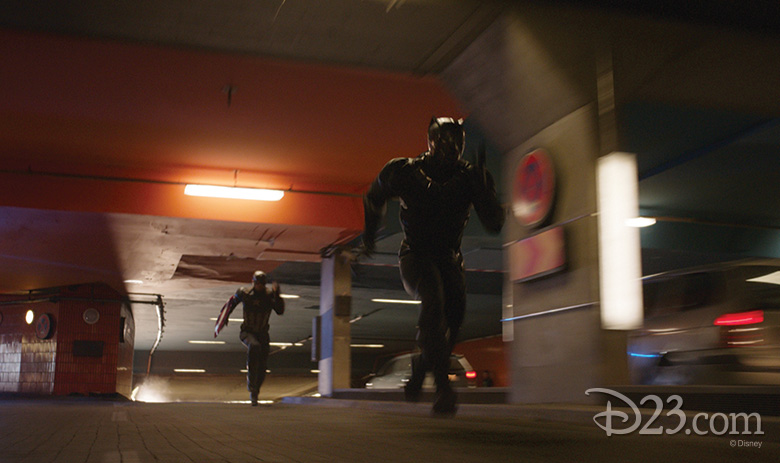 3. Some of the best action sequences of any Marvel film. The dynamic duo Russo brothers upped the action in Captain America: Winter Soldier by making it seem real, giving audiences the feeling of being in the room during the fights. When Cap threw a punch, the audience ducked. The brothers bring that same level of intensity to Civil War, infusing each action sequence with a visceral severity that keeps audiences nearly gasping for breath, such as the high-speed car chase in the tunnel, where we see the full fearsome abilities of one of the newest members of the team….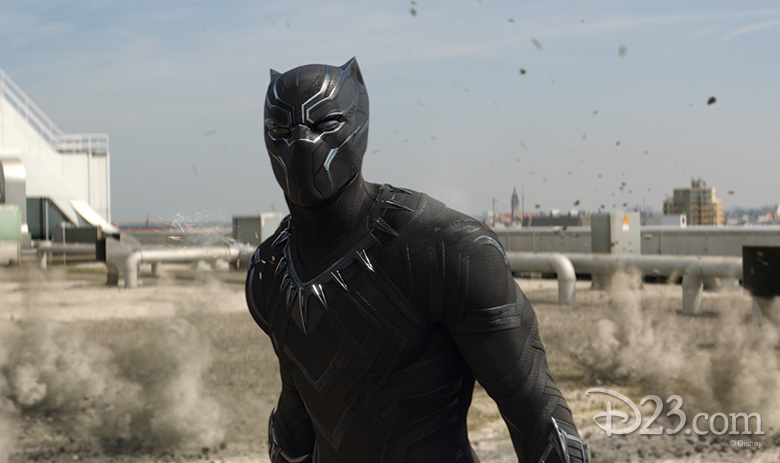 2. Black Panther. Chadwick Boseman's T'Challa, the King of Wakanda, owns each scene he's in, demanding respect—and earning every bit of it. Seeking justice for a very personal and heinous attack, T'Challa's alter ego, Black Panther, explodes on screen with claws that leave deep scratches on Captain America's unbreakable shield. The ultimate hunter, whoever goes up against Black Panther is in for quite a fight.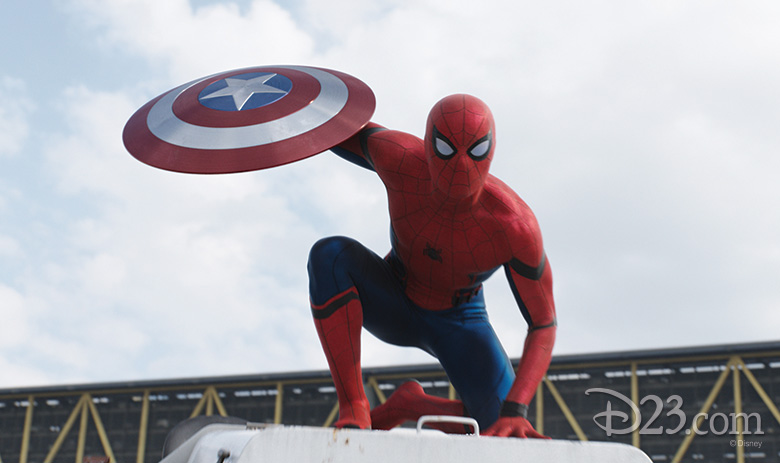 1. Spider-Man! It's the trailer that shattered the Internet, due in large part to the last-second appearance of the boy that Iron Man calls "Underoos." When the Captain America: Civil War trailer hit—and racked up nearly 100 million views in its first 24 hours—it was Spider-Man, played by Tom Holland, who got many of the headlines. Appearing for the first time in a Marvel Studios production, everyone's favorite web-head is shaping up to be one of the biggest draws of the film—and something we can't wait to see!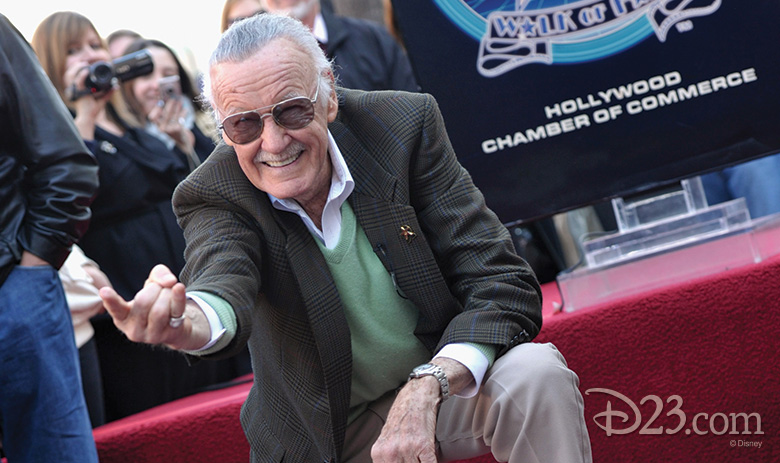 And a bonus—Stan Lee! What's a Marvel Studios film without the "Elder Statesman" himself? Stan "the Man" Lee has popped up in every one of the Studio's films since Iron Man, and we can't wait to see where he's at this time.
We'll see each of these things May 6 when Marvel's Captain America: Civil War opens nationwide. What are you most excited about?