A Brand-New Peek into Marvel's Captain America: Civil War
Are your "spidey senses" tingling? That's no surprise, considering a new Captain America: Civil War trailer just burnt up the Internet! And unless you've been living in a Hydra fortress (and, if so, please consider switching sides), you've probably seen the new look at what starts tearing the Avengers apart, resulting in two distinct camps: #TeamCap (led by Steve Rogers) and #TeamIronMan (led by Tony Stark). And you've also probably gone onto Facebook or Twitter to talk about that very special glimpse of red and black towards the end of the trailer…
If you haven't seen the clip yet, click the above link and watch—post haste! You won't be disappointed. And don't forget to mark your calendar for Marvel's Captain America: Civil War, coming to a theater near you on May 6.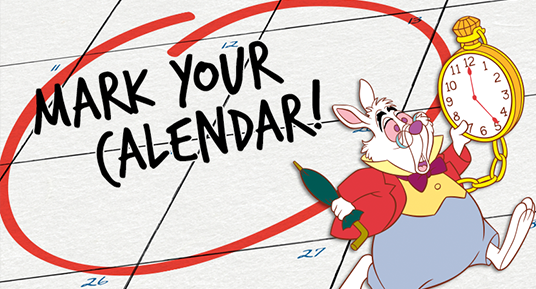 Save the Date!
Be sure to mark these upcoming Disney events on your calendar:
Inside Look at Frozen – Live at the Hyperion at Disney California Adventure
If you're an avid reader of D23.com's News Briefs (and if so, yay!), you may remember last week's snippet about the brand-new live stage show coming to Disney California Adventure… Frozen—Live at the Hyperion.
Luckily, the good folks over at the Disneyland Resort have brought us all a peek into the rehearsal process with a new behind-the-scenes video, above. Watch as Dana Harrel from Walt Disney Imagineering Creative Entertainment and show director Liesl Tommy (who directed the current Broadway hit Eclipsed starring Lupita Nyong'o) pull back the proverbial curtain for an early look at the production.
"Let It Go" with the cast of Frozen—Live at the Hyperion when it debuts at DCA on May 27!
Star Wars at SXSW: Stormtroopers A-Plenty and New Bonus Feature Clip
The Force is strong in Austin! To celebrate the premiere of "Secrets of The Force Awakens: A Cinematic Journey" at the SXSW Film Festival, The First Order TIE Fighter and a plethora of Stormtroopers landed in ATX—much to the delight of festivalgoers, who caught the invasion at the SouthBites Trailer Park food truck gathering this past weekend.
The new feature-length documentary—an amazing bonus feature on the upcoming Digital HD and Blu-ray Combo Pack—just debuted at the Paramount Theatre on Monday. Want a sneak peek? Check out the clip above, featuring footage from the very first Star Wars: The Force Awakens table read!
Bring Star Wars: The Force Awakens home when it debuts on Digital HD this April 1, and on Blu-ray® Combo Pack and DVD on April 5.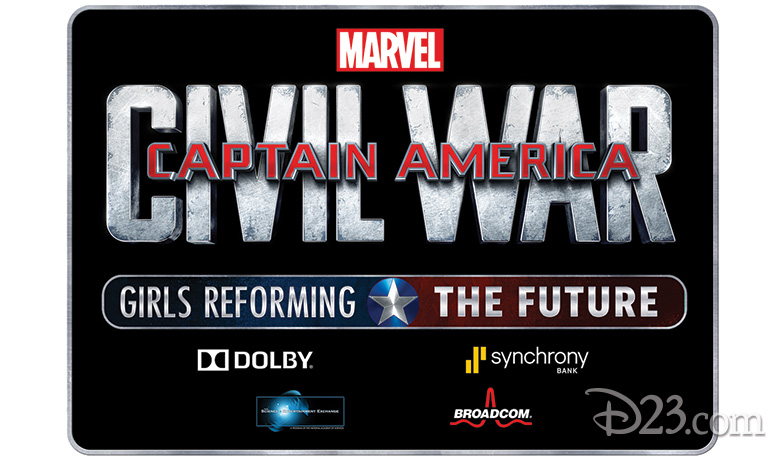 Marvel Announces Girls Reforming the Future Challenge
In Marvel's Captain America: Civil War, each hero is forced to choose a side in their fight to reform the future. Although the Avengers become divided, they remain united by the same goals: the commitment to safeguard humanity, protect the earth at all costs, and make the world better for future generations. To that end, Marvel Studios is launching the Girls Reforming the Future Challenge—aimed at engaging young women to further the Avengers' goal of making the world a better place…
This program, supported by the Science & Entertainment Exchange from the National Academy of Sciences, seeks to inspire young girls to create positive global change for their generation and beyond through science and technology. The challenge invites girls ages 15 through 18 (in grades 10 through 12) across America to submit innovative STEM (Science, Technology, Engineering, or Mathematics)-based projects that have the potential to change the world. Each applicant will be asked to submit a short video demonstrating her project; five finalists will be selected to come to California and present their projects to a panel of experts, and one grand-prize winner will be selected to receive an internship with Marvel Studios!
For more information about the Girls Reforming the Future Challenge, visit CaptainAmericaChallenge.com. (FYI: The final date to submit a project is March 26. Good luck!)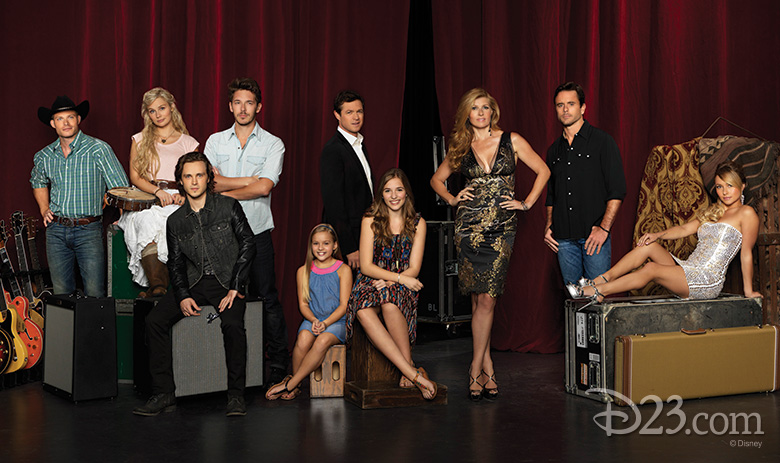 On the Road Again: ABC's Nashville Sets U.S. and International Tours
After sold-out tours across America in 2014 and '15, the stars of ABC's hit drama Nashville will once again take the show on the road this spring! The tour will feature cast members Clare Bowen, Chris Carmack, and Charles Esten performing original music as well as songs from the show. Plus, Will Chase, Jonathan Jackson, and Aubrey Peeples will join the tour in select cities.
Additionally, the "Nashville in Concert" tour will also stage its first-ever international run in the United Kingdom with Clare Bowen, Chris Carmack, Charles Esten, and Sam Palladio performing. Tickets for both the U.S. tour and the U.K. dates go on sale this Friday, March 18! For more info, check out www.abc.com/nashvilletour.
Nashville returns with all original episodes beginning Wednesday, March 16, at 10 p.m. ET/PT, only on ABC.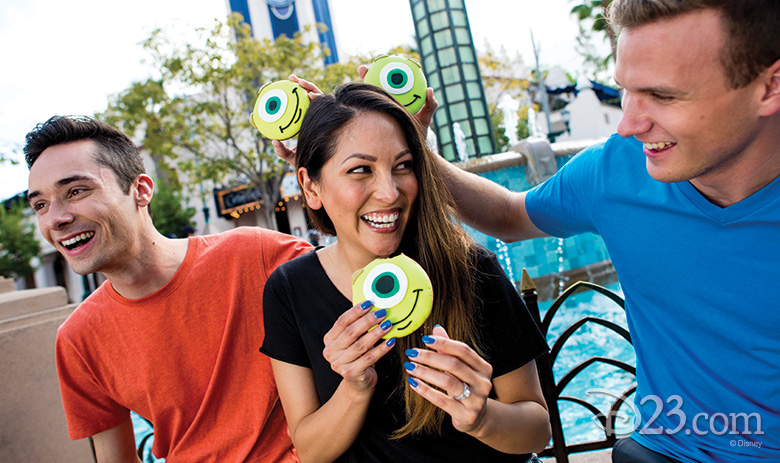 Disneyland Resort Doubles #ShareYourEars Donation to Make-A-Wish®
Amazing news! The recent #ShareYourEars campaign—which saw Disneyland Resort pledging to donate $5 to Make-A-Wish® for every "ear photo" that fans shared on Facebook, Twitter, and Instagram, up to $1 million—was so successful, they've decided to double the donation! Disney Parks recently announced it would donate a whopping $2 million to Make-A-Wish in recognition of the huge outpouring of support for the campaign. An exclusive dazzled Ear Hat and two exclusive Disney experiences are part of a sweepstakes to raise additional funds—and proceeds from the sale of collectible 60th Anniversary Ear Hats sold at Disneyland also will go to Make-A-Wish.
The #ShareYourEars campaign was launched in February to honor the 100,000th Disney wish granted globally for Make-A-Wish (bringing hope and joy to children with life-threatening medical conditions), as well as in celebration of Disneyland Resort's 60th Anniversary. To find out more about the #ShareYourEars sweepstakes, and to see a plethora of fantastic "ear photos," head over to www.ShareYourEars.org.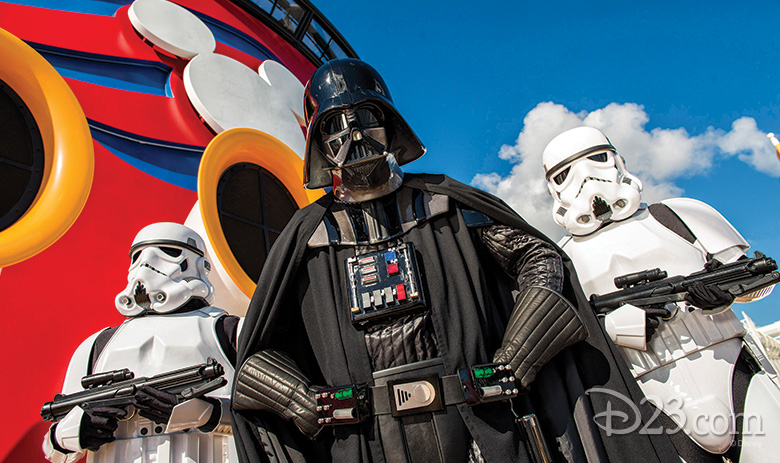 Star Wars Day at Sea Returns to Disney Cruise Line in '17
Fans of Star Wars who also like to sail the ocean blue… take note: With the overwhelming excitement of cruisers to this year's Star Wars Day at Sea aboard the Disney Fantasy, Disney Cruise Line recently announced the return of the day-long galactic celebration in 2017! Each sailing will feature a full day of Dark Side and Light Side shenanigans, including official appearances of Star Wars characters, a deck party complete with fireworks, Jedi training for kids, at-sea screenings of Star Wars films, unique food and beverage offerings, and exclusive merchandise.
Plus, the special Disney Fantasy sailings are expanding to both eastern and western Caribbean 7-night itineraries… but they're only offered for a limited time on 15 sailings from early January 2017 through mid-April 2017 from Port Canaveral. Check your calendars and get to booking!