Every Day They're Out There Makin' (New) DuckTales!
Ready for more adventures in Duckburg? Then mark your calendars for the 2017 debut of a brand-new show based on the Emmy® Award-winning animated series DuckTales! Brought to you by Disney XD, the new series will once again star über-popular characters Scrooge McDuck, his grandnephews Huey, Dewey, and Louie, and (of course!) Donald Duck.
We don't know too much about the new show just yet—but we do have the very first image of the characters (above) as they set out to solve a mystery… or maybe rewrite history. "Woo-hoo!"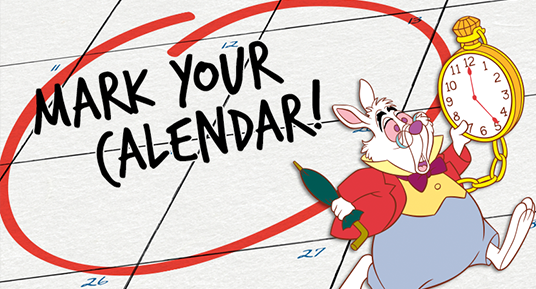 Save the Date!
Be sure to mark these upcoming Disney events on your calendar: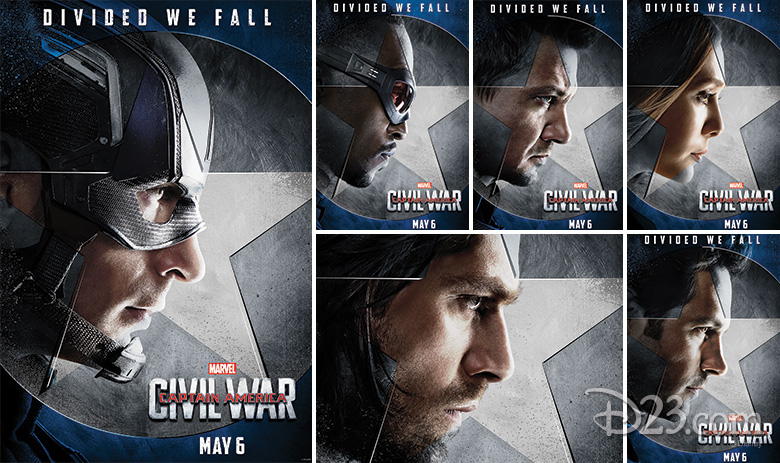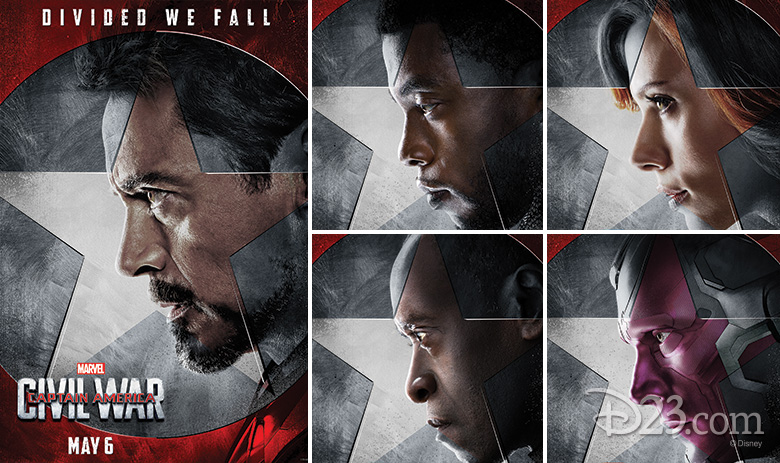 #TeamCap or #TeamIronMan? New Posters for Captain America: Civil War
It's the question sweeping the nation, in advance of Marvel's Captain America: Civil War coming to theaters this May: Are you with #TeamCap, or are you loyal to #TeamIronMan?
In case you're unfamiliar with the dilemma soon facing our favorite Super Heroes, the film finds Steve "Captain America" Rogers (Chris Evans) leading a newly formed team of Avengers in their continued efforts to safeguard humanity. But after another incident involving the Avengers results in some big-time collateral damage, political pressure mounts to install a system of accountability—headed by a governing body to oversee and direct the team. This new "status quo" fractures the Avengers, resulting in two camps: one led by good ol' Cap (and his desire for the Avengers to remain free of political interference), and the other following Tony Stark's (Robert Downey Jr.) surprising decision to support government oversight.
Take a gander at these brand-new character posters—featuring Cap, Tony Stark, the Winter Soldier (Sebastian Stan), Black Widow (Scarlett Johansson), Hawkeye (Jeremy Renner), and even Ant-Man (Paul Rudd)—before picking a side… and make sure to catch Captain America: Civil War at a multiplex near you on May 6.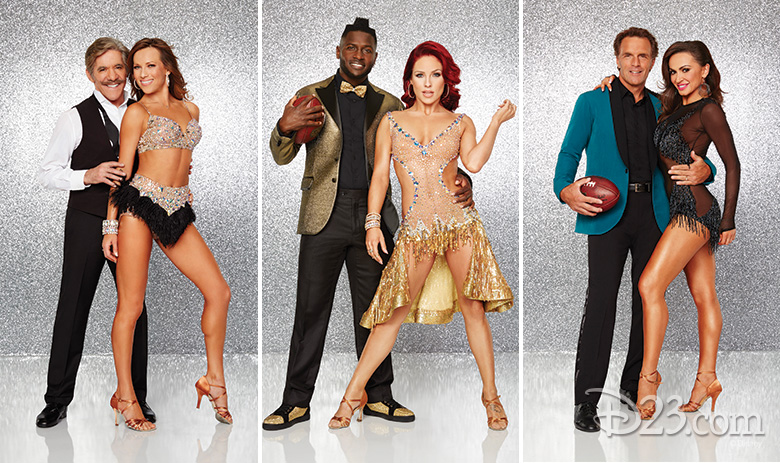 Dancing with the Stars: Season 22 Cast Revealed
We teased the Good Morning America announcement of the latest Dancing with the Stars cast in last week's News Briefs… and the moment finally arrived! All 12 contestants—along with their professional partners—were just revealed in advance of Season 22's premiere episode on Monday, March 21, at 8 p.m. PT/ET, only on ABC.
Celebrities ready to set the dance floor on fire include actresses Jodie Sweetin (Fuller House) and Mischa Barton (The O.C.); TV director and actress Kim Fields (The Facts of Life); NFL legends Doug Flutie, Von Miller, and Antonio Brown; TV personality Geraldo Rivera; Boyz II Men singer Wanya Morris; and America's Next Top Model's first deaf winner, Nyle DiMarco.
Who will take home the Mirrorball trophy? Stay tuned to find out…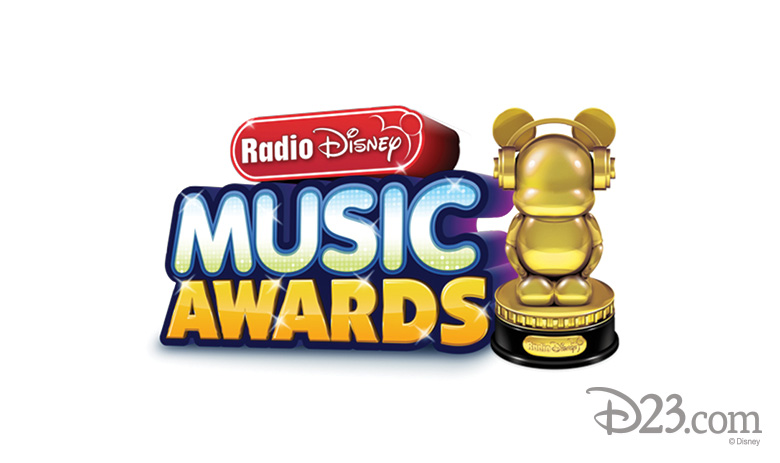 Nominees Announced for Radio Disney Music Awards
Lovers of pop music, rejoice: All your favorites will be hitting the stage at the upcoming Radio Disney Music Awards! Among the artists vying for a coveted "ARDY" trophy are megastars Taylor Swift, Justin Bieber, Shawn Mendes, One Direction, and DNCE. Fans from all over the world are invited to vote for their faves in categories including "The Bestest—Song of the Year," "The Buzz—Breakout Artist of the Year," and "That's My Jam—Best Anthem." Make sure your voice is heard by heading over to Disney.com/RDMA, or Radio Disney on Facebook and Twitter, to vote. (Especially tech-savvy folks can also use the Radio Disney app or Google OneBox to cast their ballots.)
The Radio Disney Music Awards—music's biggest event for families—are set for Sunday, April 30, at the Microsoft Theater in Los Angeles… If you're local to SoCal, you can even attend in person; check out AXS.com/RDMA for more info about tickets. But if you're not a West Coaster, fear not: A special two-hour telecast premieres Sunday, May 1, at 4 p.m. PT/7 p.m. ET on Disney Channel!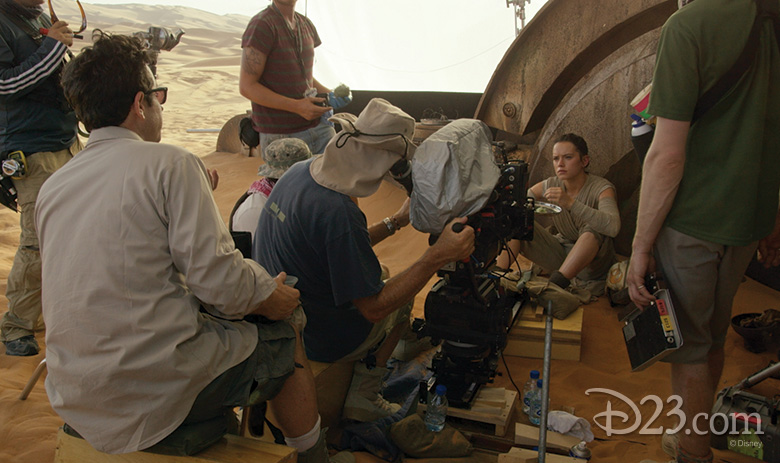 "Secrets of The Force Awakens" Doc to Premiere at SXSW
If you're dying to know just what kind of movie magic went into creating Star Wars: The Force Awakens, you'll be thrilled to know there's an amazing documentary being included with the film's upcoming Digital HD and Blu-ray Combo Pack release.
"Secrets of The Force Awakens: A Cinematic Journey" is an inside look at the making of the blockbuster, revealed through in-depth footage and exclusive interviews with the actors and filmmakers. The doc will have its world premiere on Monday, March 14, as part of the yearly South by Southwest (SXSW) Film Festival in Austin, Texas. Star Wars: The Force Awakens' BAFTA Award–winning and Academy Award®–nominated visual effects supervisor Roger Guyett, Academy Award–nominated supervising sound editor Matthew Wood, and co-producer Michelle Rejwan will be on hand for a Q&A following the screening.
Look for Star Wars: The Force Awakens on Digital HD and Disney Movies Anywhere this April 1… and then on Blu-ray Combo Pack and DVD on April 5. May the Force be with you, always.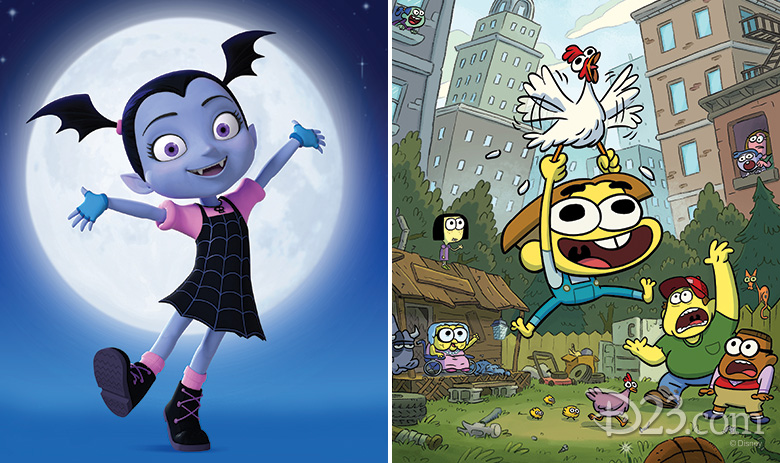 New Shows Announced for Disney Junior & Disney XD
There are so many fun animated shows coming soon to both Disney Junior and Disney XD, we almost can't keep track! Disney Junior has just begun production on two new animated series: Vampirina (inspired by Disney Publishing's popular children's book series Vampirina Ballerina and executive produced by Doc McStuffins creator Chris Nee); and Puppy Dog Tails (created by comedian/actor Harland Williams). Both shows are slated to premiere in 2017. Additionally, second seasons have been ordered for Disney Junior's recent hit The Lion Guard and its adorable series for preschoolers, Goldie & Bear.
Over at Disney XD, Billy Dilley's Super-Duper Subterranean Summer (the adventures of a science-obsessed seventh grader, brought to you by Emmy® Award-winning director Aaron Springer) will come to life in 2017; and comic book creators Chris and Shane Houghton will collaborate with former Gravity Falls director Rob Renzetti on Country Club, set to air in 2018. Plus, Star vs. The Forces of Evil has been picked up for a third season, and the ultra-wacky short-form comedy series Two More Eggs will return.
Plan your TV-watching hours accordingly, animation fans!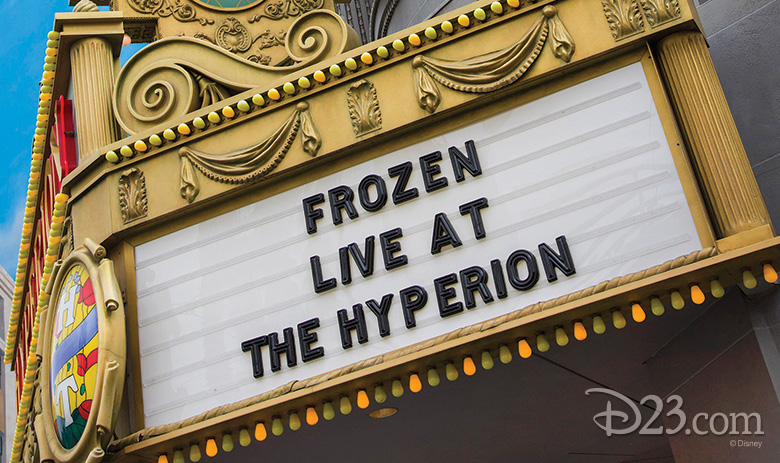 Frozen—Live at the Hyperion: Opening Soon at Disney California Adventure
Can you feel it? There's a chill in the air… and that can only mean one thing: Frozen—Live at the Hyperion, the new musical adaptation of Disney's mega-huge animated hit, will officially open at the Hyperion Theater inside Disney California Adventure this summer!
Bringing the stage production to life is a team that not only includes the best-of-the-best from Walt Disney Imagineering's Creative Entertainment division, but also Broadway vets Chad Beguelin (Tony®-nominated lyricist of Disney's Aladdin and The Wedding Singer); music supervisor and arranger Jason Michael Webb (The Color Purple); puppet designer Michael Curry (Tony winner for Disney's The Lion King); and multi-award-winning theater director Liesl Tommy.
Expect elaborate costumes, amazing sets, stunning special effects, and truly show-stopping musical numbers when the new production opens on May 27!